Reply to comment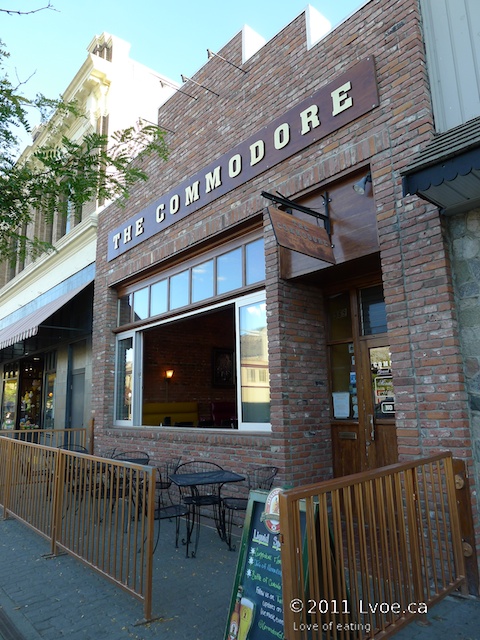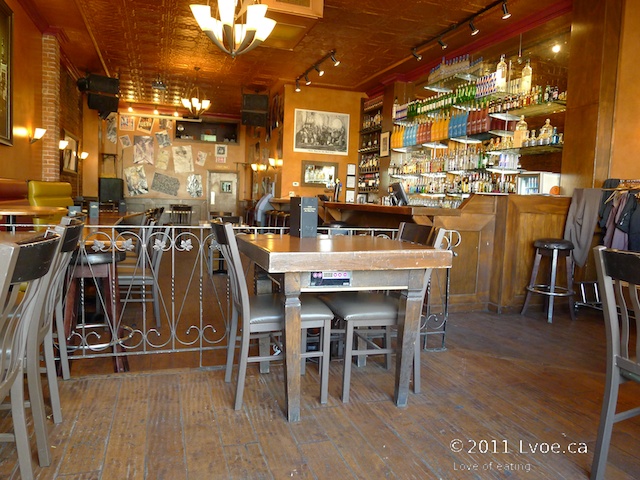 I had attempted to eat at The Commodore back in the Spring. I phoned ahead to insure they were open during the lunch hour, and a confident staff member confirmed their lunch opening hours, "Yes come on down." I arrived. They were closed. This made me grumpy, so I avoided The Commodore for the entire summer.
It's Fall now, and I'm not as crotchety. So here we are at The Commodore Grand Café and Lounge in downtown Kamloops. I love their huge open window that faces Victoria Street.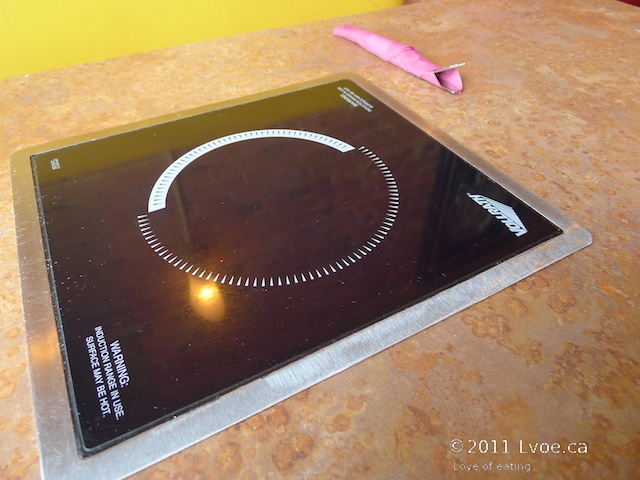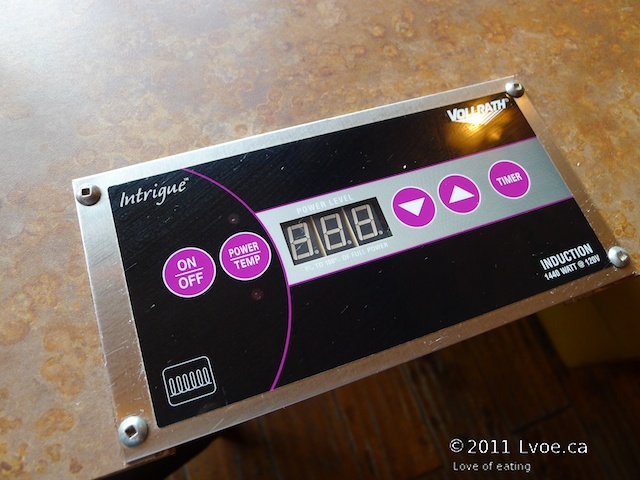 If you want fondue, it's a bit of a production. The heavy wooden table-top has to be removed to expose the induction heat source. I'm sure they have a more proficient way of going about this during their busier times. I can't imagine a server, in crowded restaurant, asking a whole group of people to get up, hold their drinks and whatever else that happens to be on the table, in order to remove the top for someone to fondue. Am I right?
Swiss Fondue ($27.00)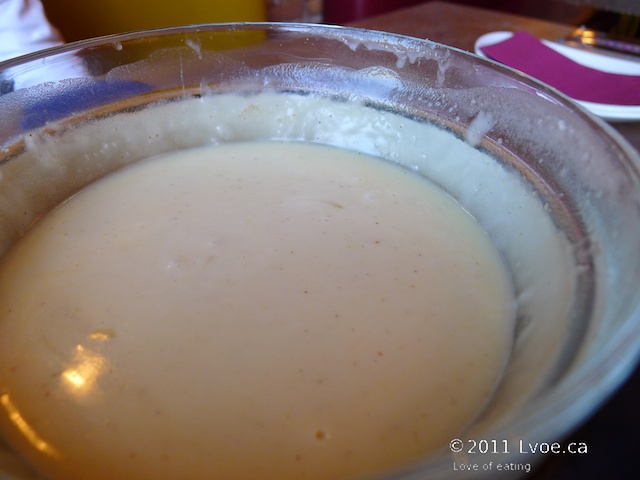 I know the above photo does not look appetizing. At all. It's a big ass bowl of melted cheese, and then I'm going to dip stuff in it. I haven't fondued for a long time. I have a fondue contraption at home, and it gets used as much as your fondue contraption at home. Cheese + stuff = fun. Pretty easy.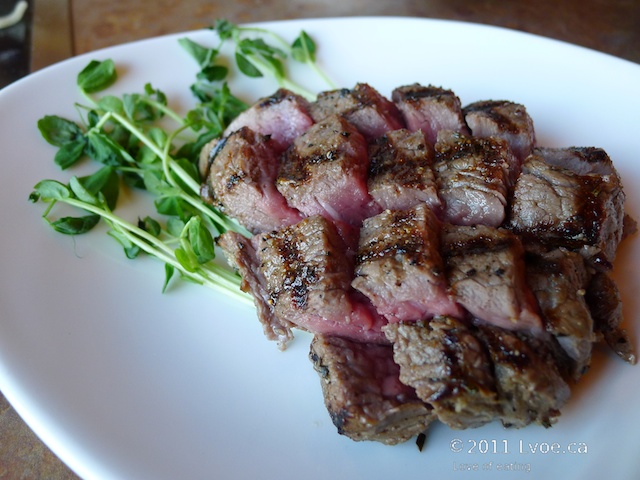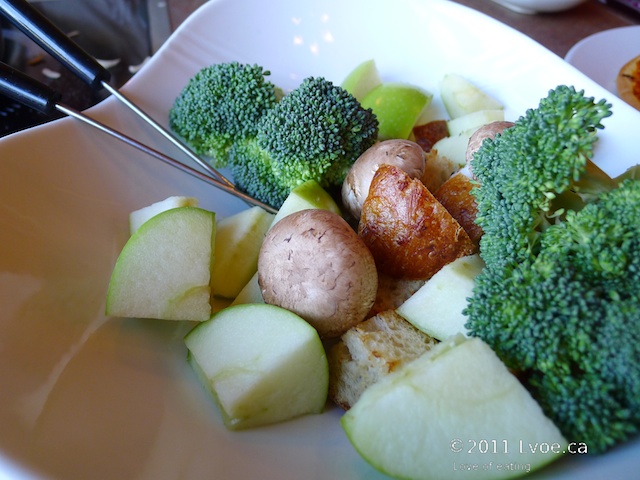 For the fondue protein I went with beef. The choices are chicken, beef or prawns. The other dippables are apples, mushrooms, broccoli and crusty bread. I like the cubes of Granny Smith the best with the melted Gruyère and Emmentaler cheese.
Barbeque Chicken Pizza ($14.95)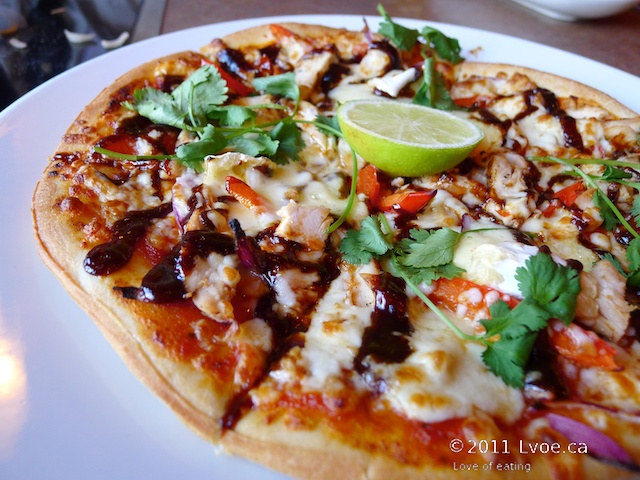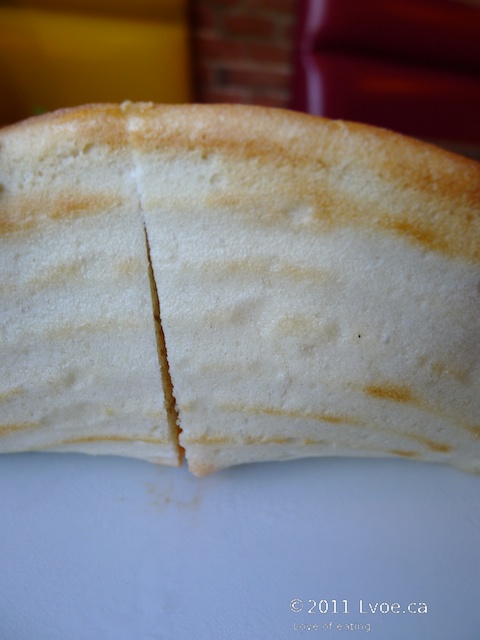 There's a lot of flavour in this pizza without an overdose of toppings. This would be a good appetizer to share. The crust is not really a pizza-joint crust. It's that soft "spongy" crust, which reminds me of a soft dense rice cracker. Y'know what I mean?
Chili Chicken Tenders ($11.45)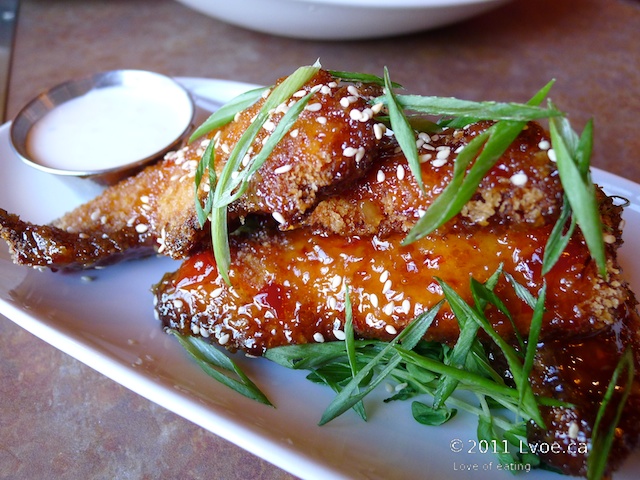 Again, I'm not sure what's up with DL and the recent sudden urge for breaded chicken items. First the random order of chicken strips at the Airport Coffee Shop and now this non-negotiable order of Chili Chicken Tenders. Although the sweet n' spicy chili sauce clings to the panko, the crust still maintains a good crunch on the tenders.
Fire Roasted Chili Shrimp ($12.95)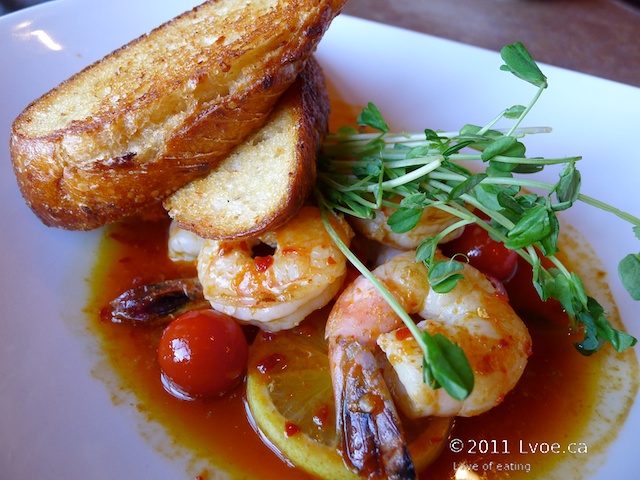 There are only about four or five of these prawns but they are nice and zingy. I am thoroughly enjoying this buttery-wine-chili-bath in which the big shrimps rest. So much so, that I take the toasted baguette and use it to sponge up the spicy liquid. (Yes, I am fully aware it's mostly butter. I guess I should come clean, and mention that I also dipped it into the fondue cheese.)
I hate to eat and run. I have to race off to an evening appointment tonight, so there is no time to try a dessert at The Commodore Grand Café and Lounge, or even time for our server to ready the bill. I meet her up at the bar. (I think I may have startled her.) I pay the tariff, and jet out into the cool but still sunny Kamloops evening with thoughts of blowing the dust off my fondue set at home.

Locations
The Commodore Grand Cafe and Lounge
369 Victoria Street
Kamloops
,
BC
V2C2A3
Canada