Reply to comment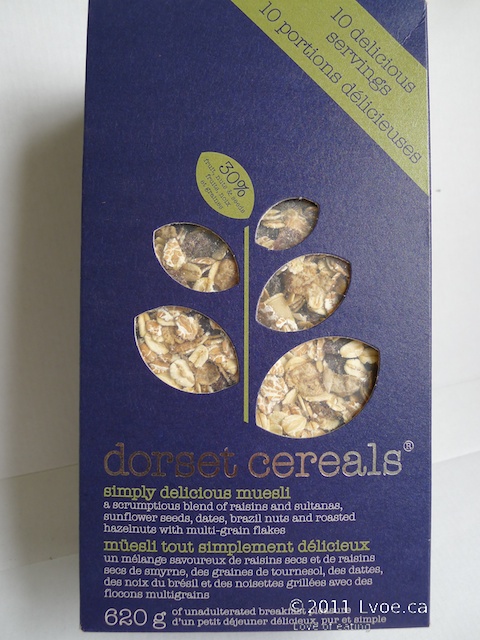 I love good muesli. I am picking up some dish detergent today, and I happen to spy on the shelves, Dorset Cereals. It is muesli with no added sugar. This is actually not that easy to come by. Most of the muesli I've come across has some sort of additional sweetener in it. Sometimes the makers add honey to the oats, or other times it's a sugary coating on the raisins or the other bits of fruit. I don't really like sweet cereals, and I find the fruit element in muesli to be sweet enough for the morning munchies.
I'm a label reader, and after reading there is no added sugar in Dorset muesli, I decide to give it a try. Dorset Cereals muesli looks suspiciously like muesli I used to buy at Harts the Grocer in London years ago. Initially, I thought that this may be the same stuff, but just in fancier, more excessive packaging.
Simply Delicious Muesli ($5.97 620grams)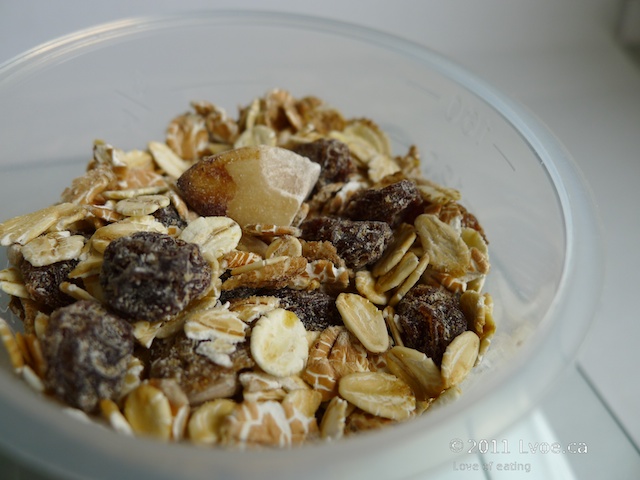 It really is simple and good. However, I can't call any muesli delicious. I mean really, its oats, barley flakes and wheat flakes. I shall reserve the word delicious for other things. I love the generous amounts of Brazil nuts, hazelnuts and sunflower seeds. All the sweetness needed came from the chunks of dates and raisins. This is not a "dusty" muesli either.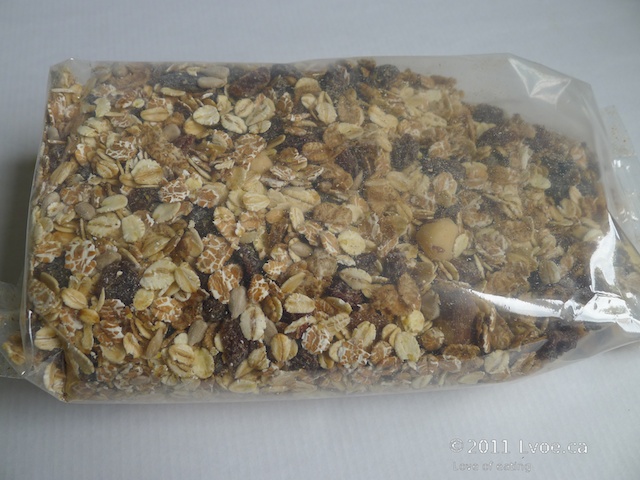 The box says it contains "10 delicious servings." Yes, I suppose it does, but these are pretty dainty servings. One serving according to Dorset Cereals is 60 grams. So I measure out 60 grams of cereal.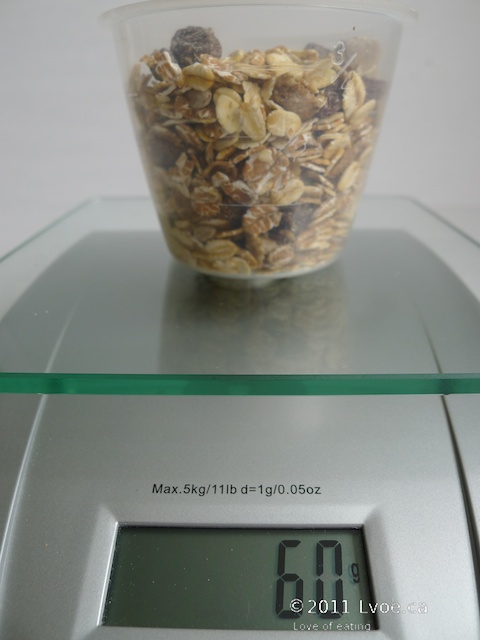 Now I know muesli can be filling, and yes I'm sure sometimes a 60 gram serving is all one needs for a snack. But please. I know I will double up on the serving size if I'm having this for breakfast. So really, for me the box is about 5 servings. I eat muesli perhaps once a week, so this petite box will end up lasting a while. Dorset Cereals would be a bit spendy if I ate it as a daily cereal, especially if I'm doubling up the portions.
I found Dorset Cereals in the Real Canadian Superstore in Kamloops for $5.97. It's in the organic-aisle across from the dish detergent. I also spied it the other day at London Drugs for $6.99. Am I the only one that thinks cereal, in general, is crazy expensive? I guess that's entirely another discussion.
Locations
Real Canadian Superstore
910 Columbia Street West
Kamloops
,
BC
V2C 1L2
Canada
London Drugs
216 - 450 Lansdowne Street
Kamloops
,
BC
V2C 1Y3
Canada