Reply to comment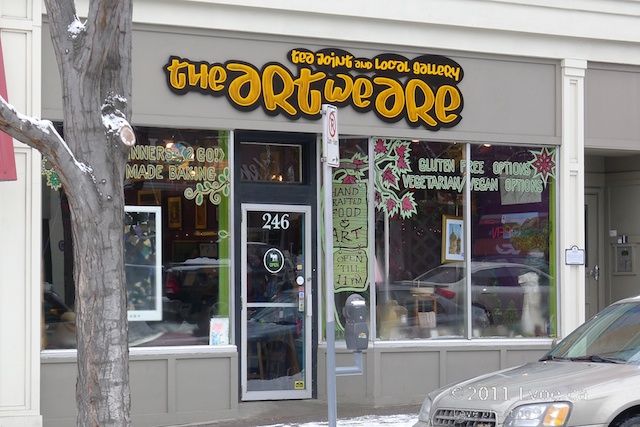 It's colder than I thought it would be on this particular afternoon. I forego wearing a coat, since I will be inside all afternoon for a workshop. Such a mistake. I'm freezing while walking down Victoria Street; I forage for a hot beverage.
The nearest eatery is The Art We Are. It's a café, a gallery and a retail shop that features local artistic creations. The space is long with high ceilings. It's a comfortable room with a warm and earthy atmosphere. Food wise, whether you're looking for gluten free, dairy free, or one of the varietals of vegetarianism, there are many options at The Art We Are Café for eaters on specialized diets.
Hot Chocolate ($2.50)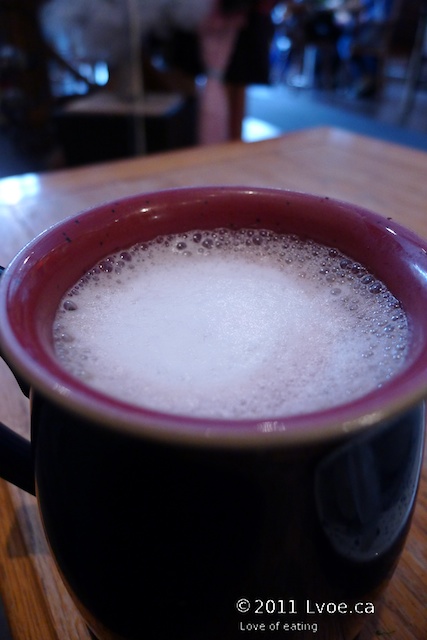 I warm up with a soymilk hot chocolate. Our server brings the mug over apologetically, and confesses she is still learning how to make the drinks. No worries, this is smooth and chocolately. At least my teeth aren't chattering anymore.
Corn and Yam Chowder ($4.95)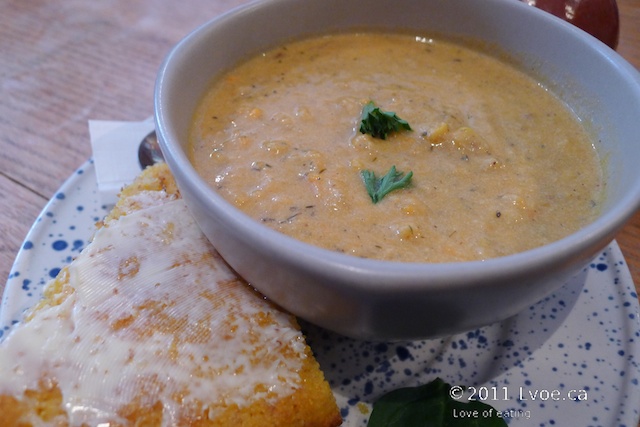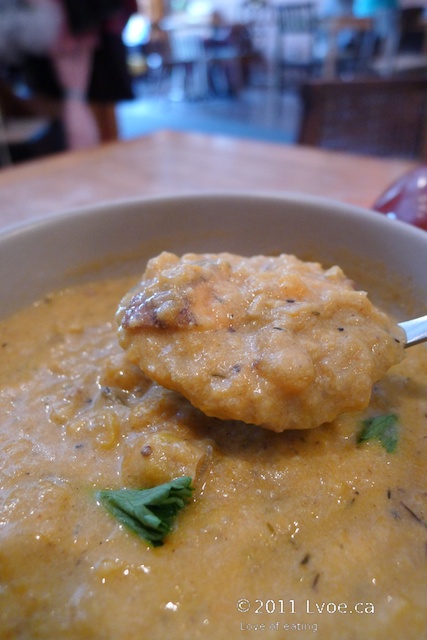 The yam puree makes this bowl thick and creamy. There's a little peppery bite in this, with some sweetness of corn and yam to balance the flavours out. It's very satisfying.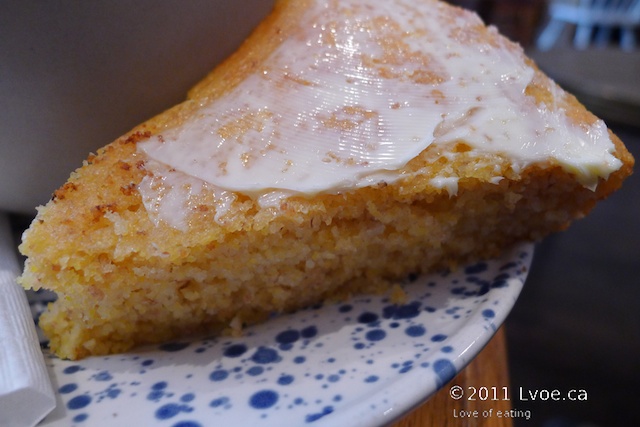 The soups come with a wedge of corn bread that is generously buttered. The side of bread is moist with a softer crust. Both items have a homemade feel and taste to them.
While I am waiting for my chowder, I spy two ladies peruse the artisan market area with a serious gift-buying-eye. I sense they are on a mission, as they engage in intense discussion each time an item is suggested to "go-with" the already purchased mystery item in the pink tissue lined gift bag that accompanies the duo.
(Am I creeping you out that I notice these things? I mean, it's not like I'm Aragorn spying from a dark corner of the Prancing Pony.)
The Art We Are is set up for their customers to linger. Nobody seems to be in a rush today. Some patrons look like they've been camped out here working on their laptops since the morning; some remain at their tables trying to avoid checkmate, and the ones on the couches look like they're never going to leave. I think this is the way The Art We Are Café likes it.

Locations
The Art We Are
246 Victoria Street
Kamloops
,
BC
V2C 2A2
Canada