Reply to comment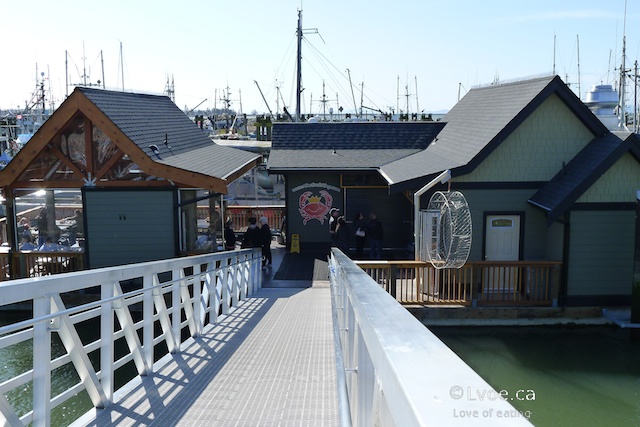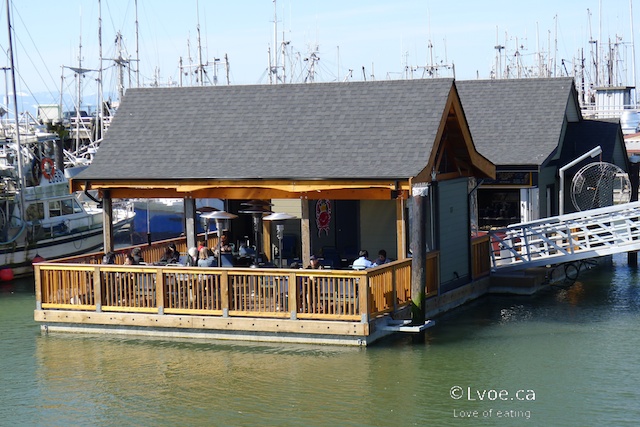 I'm at The Crab King today.
I came home, briefly, and now I find myself back in Steveston? I did not plan this. So here I am, again. The weather is crisp and sunny this afternoon. There are people milling about in flip flops! Now, that's a bit extreme. It's warmer than winter, but it's not flip-flop warm.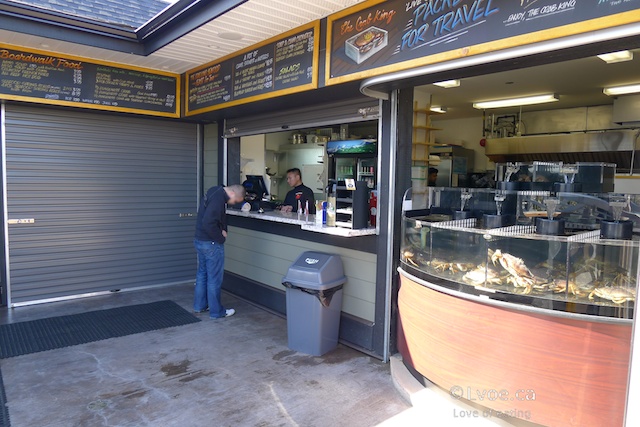 The Crab King is located on the water. One of the King's men rings up my food order, I pay, and then find a seat in their covered dining area.
½ Crab with Steamed Shrimp ($16.95)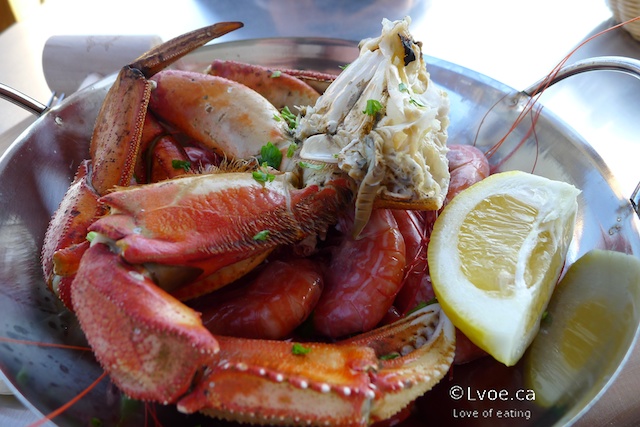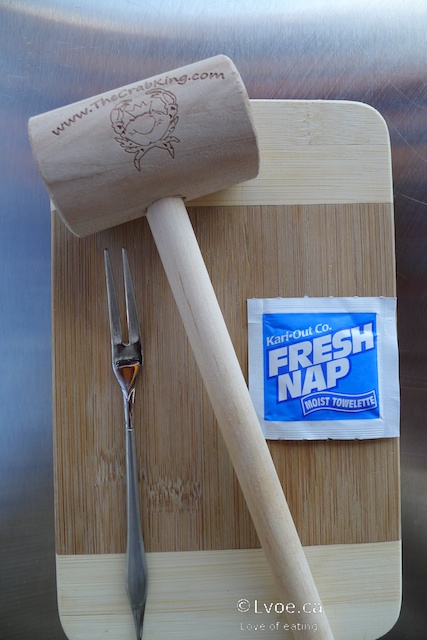 Crab is such a labour intensive food. There is a good amount of steamed shrimp hiding underneath. The food is prepared simple and straightforward. If the products are fresh, then theoretically, this dish could be excellent. The thing is, it's not. There are two orders of the ½ Crab and Steamed Shrimp at the table today and both are overcooked. The crab flesh isn't flakey and moist; it is flakey and somewhat dry. Too bad.
1 Pound of Manila Clams with Fries ($11.95)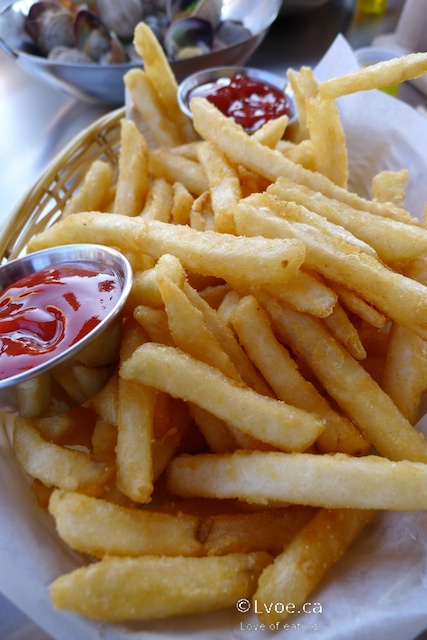 I like how the Crab King keeps preparation basic. The clams taste like, well, clams. The side portion of breaded fries is generous; plenty of spuds for sharing.
But look at this: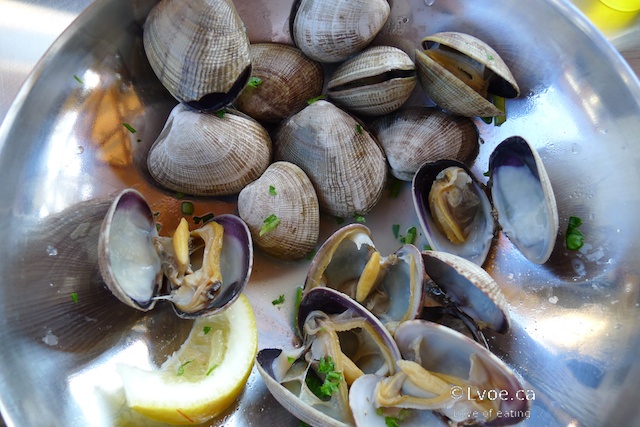 I notice there are quite a few un-opened clams. I separated the inedible clams; it turns out, more than half of them are a lost cause. When I'm buying a pound of product, and most of it is not consumable, then that's not cool. Our server put in another order to correct the problem, which I do appreciate. I'm not sure why the kitchen staff even tried to serve this? It seems pretty clear just by glancing in the bowl (initial photo,) that many of the clams failed to open.
Poutine with Crab Meat ($8.95)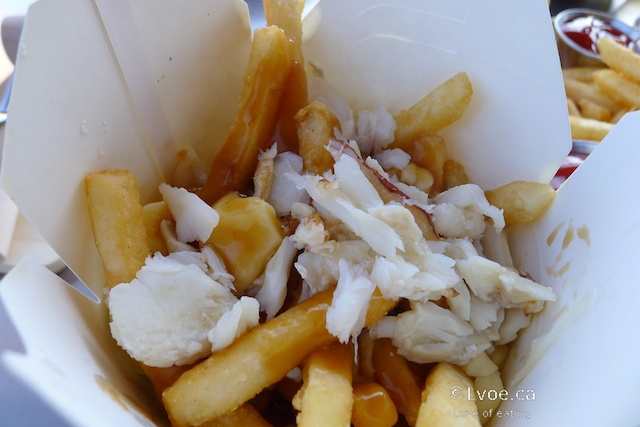 Let's end on a positive note. Cheese curds and crab meat go well together. Who knew? The fries maintain their crispy exterior even underneath the gravy and cheese. If I wanted an easy to eat, take-away, guilty pleasure snack while hanging out at the warf, I'd totally have this again.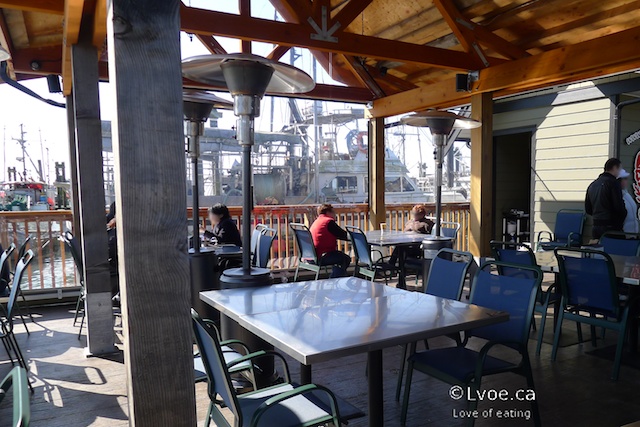 The Crab King is not busy today, possibly because the weather is still pretty cold when eating outdoors so close to the ocean breeze. (I barely had enough finger dexterity to attend to my crustacean limbs, but I soldiered on...) The floating location looks like it will be a popular sunny spot in the summer months. I'd be hard pressed to have their overcooked crab again, but the service is very friendly and easy going, so I wouldn't completely rule out a summer time visit to try other things. King of crab? Not so much.

Locations
The Crab KIng
3540 Bayview Street
(Steveston Village)
Richmond
,
BC
Canada