Reply to comment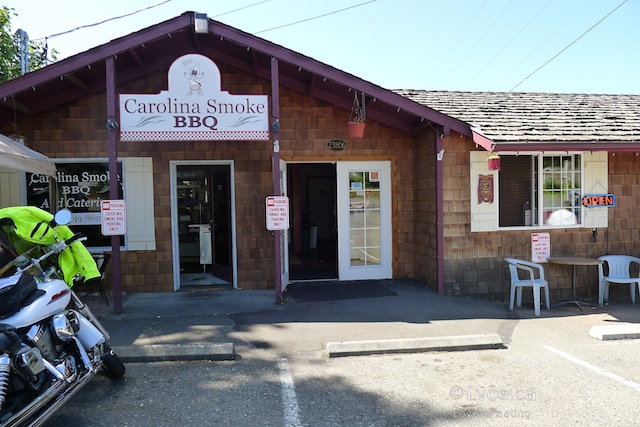 Firstly, thank you everyone for your patience with the site lately. It's been runnning as slow as molasses-in-January for the past few days. Hopefully, all is well now... I appreciate all the concerned emails!
Carolina Smoke is a bbq diner located just off the 405 on Bothell Everett Highway (exit 26.) It's located at the Country Village Shops, or better known in my circle as the Big Chicken Place. When I say "The Big Chicken Place," everyone seems to know what charming country shopping area I'm talking about in Bothell.
And this is why: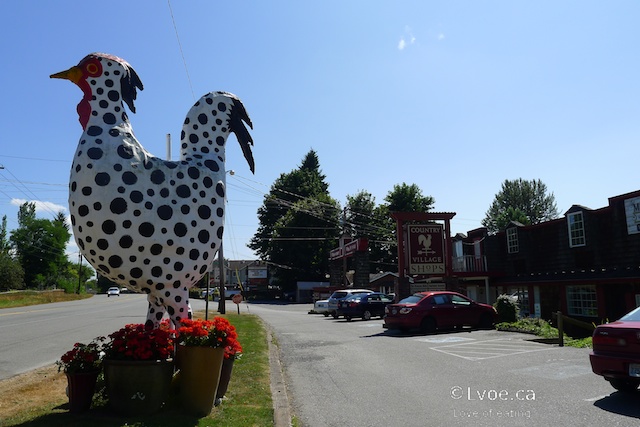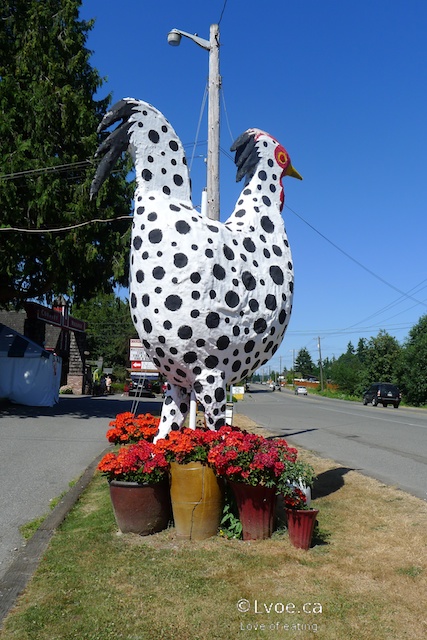 Yup. You can't miss it. I've used this speckled hen as a landmark and reference point many times before. "Okay, so do I make the turn before or after the The Big Chicken Place?" "How far is the office from The Big Chicken Place?" "Are you talking about Bothell on the Mill Creek side of the 405 or The Big Chicken side?"
See? It's handy.
Carolina Smoke BBQ and Catering sits just to the left of the Country Village entrance. If you are travelling southbound on Bothell Everett Highway it will be just past the large speckled bird.
Pulled Pork and Beef Brisket Sandwich ($12.00 includes choice of two side dishes)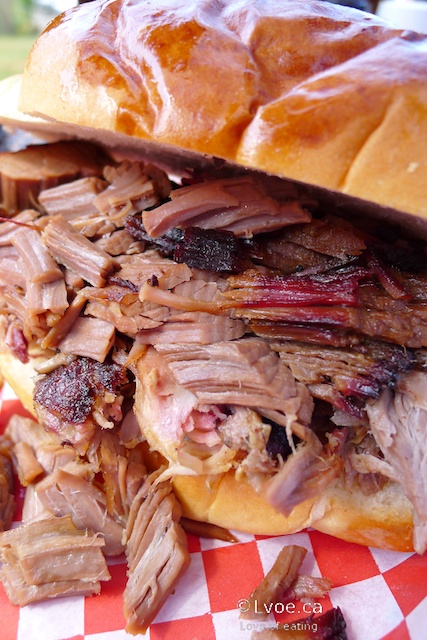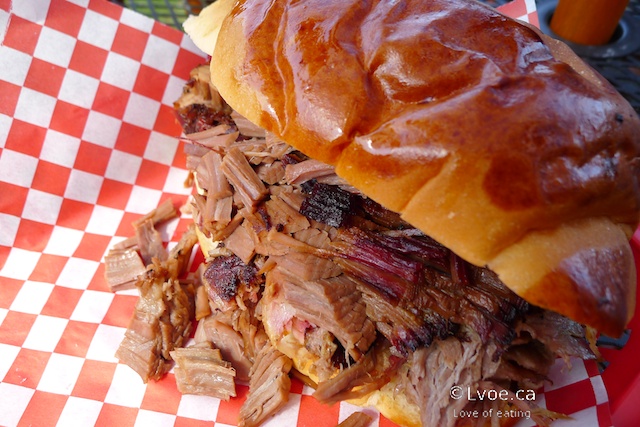 You can easily share this behemoth. This meat feast is quite enjoyable on its own even before I add sauce. The pork and brisket is moist with crispy bits around the edges.
Sauce choices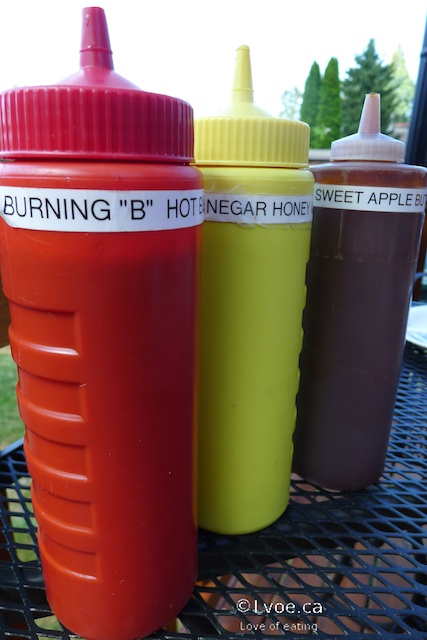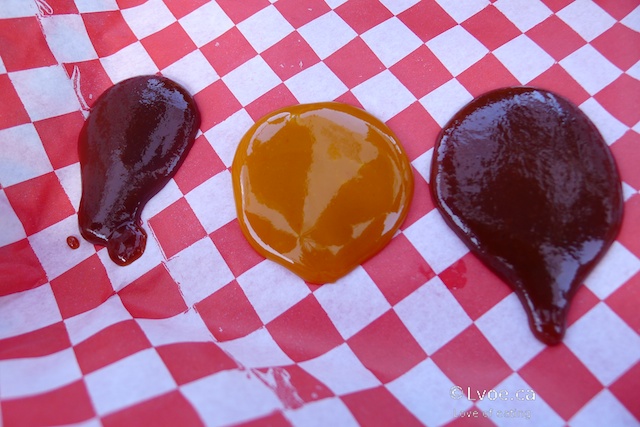 Three different sauces meet you at the table and you can squeeze on as much or as little as you desire: Burning "B" BBQ sauce, Vinegar Honey Mustard and Sweet Apple Butter. I like being my own sauce boss.
The above sandwich combo includes two side dishes but I add a third. (Just for the record, I only had a coffee for breakfast earlier in the day...) Most of the side dishes are just a couple of bucks each if you order them on their own.
Smoked Mac and Cheese ($2.00)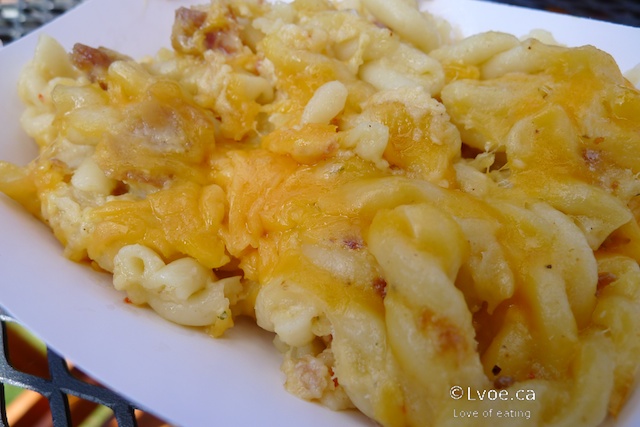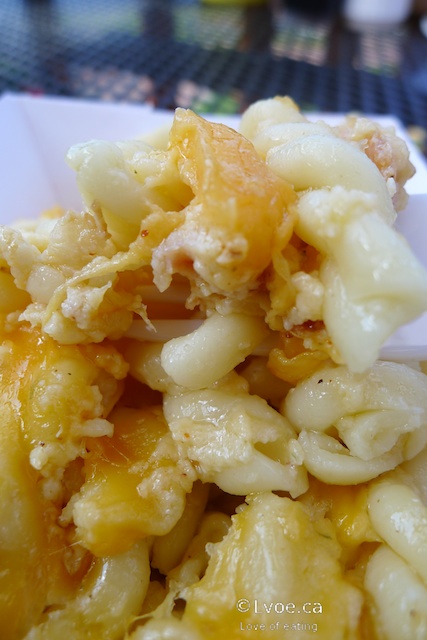 The mild pasta is on the softer side, but it's still nice n' cheesy with porky bits throughout.
Baked Beans ($2.00)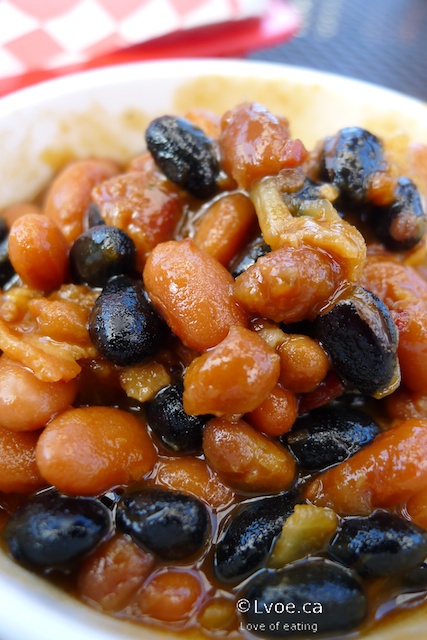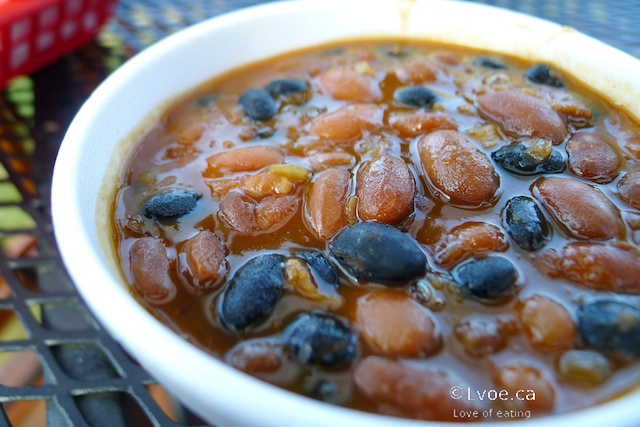 Love the colour contrast of the beans.
Collard Greens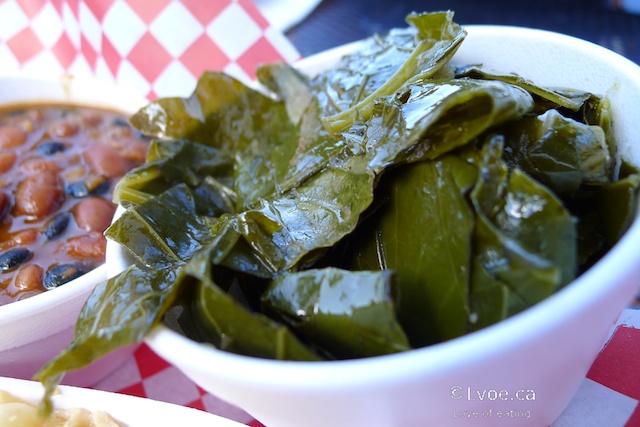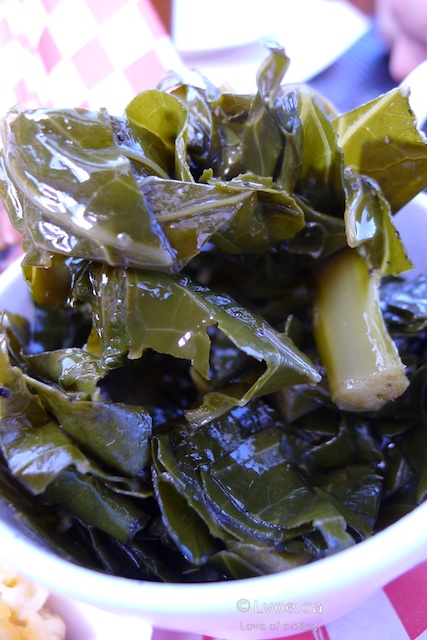 Collard greens and pork go so nicely together, don't they? These supple leaves are almost buttery with a slight twinge of bitter.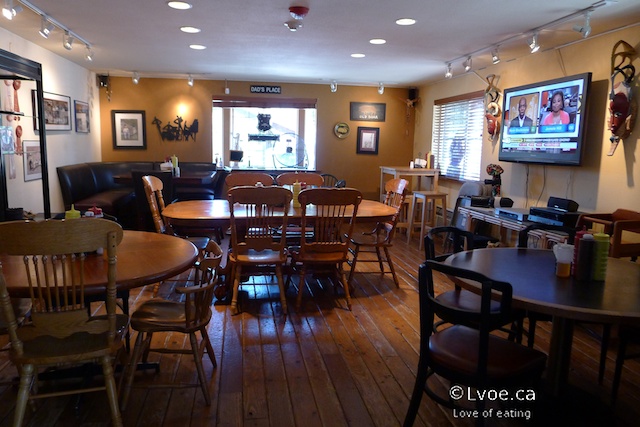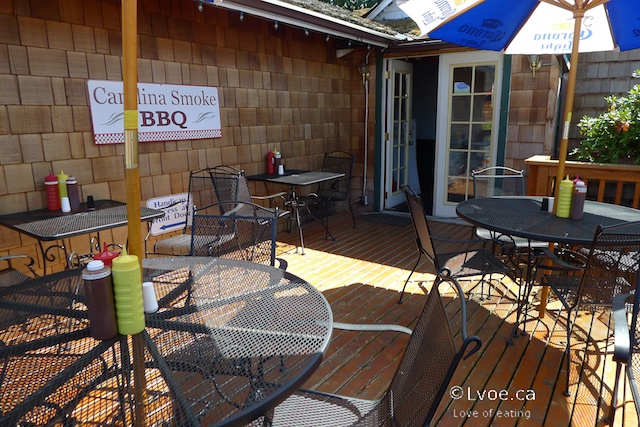 The service at Carolina Smoke is fast, and welcoming. There is a small indoor dining area and also a patio around back to enjoy on clear sunny days. Carolina Smoke does brisk take-away business too. I prefer to eat here around lunch time, closer to when they've just opened, because sometimes they sell out.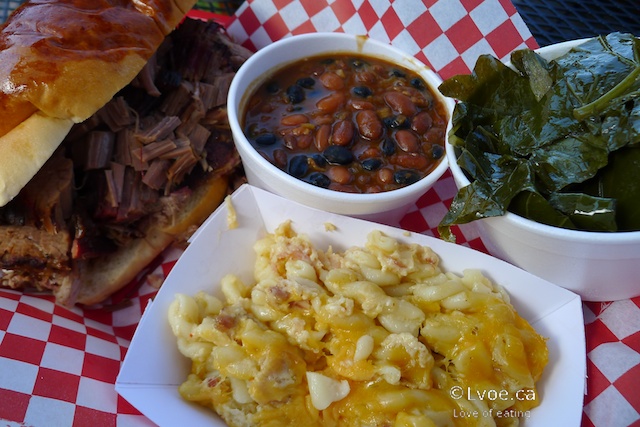 I've meandered in and out of the shops at the Country Village many times before, but it wasn't until I knew I had to write this blog post, that I made an effort to find its proper name. To me, it will always be the Big Chicken Place.
Carolina Smoke BBQ Website click here
Carolina Smoke BBQ Facebook click here
Carolina Smoke hours:
Tuesday to Saturday 11:00am – 8:00pm
Sunday 12:00 noon – 7:00pm
Monday closed

Location
Carolina Smoke BBQ
23806 Bothell Everett Highway
(Country Village Shops)
Bothell
,
WA
98021
United States