Reply to comment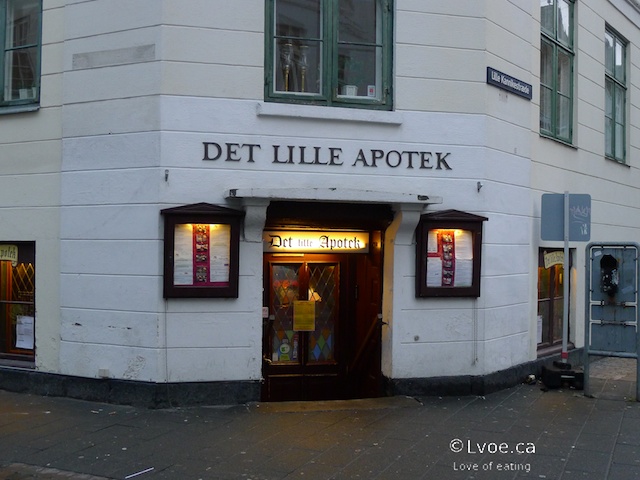 Danmark makes me want to strap on my helmet and bike to work. I've been in Copenhagen for several days and I thought I'd share The Little Pharmacy or Det Lille Apotek with you...because I love the name!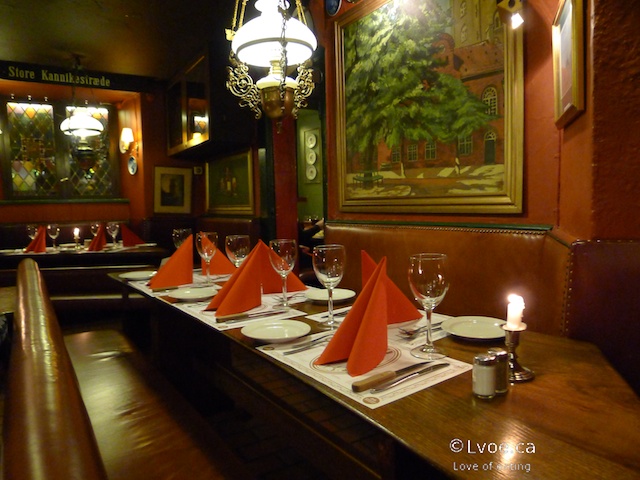 The cozy restaurant is tucked in a quiet corner away from the busy Strøget shopping area.
We decide on some "old fashioned" roast meats: duck and pork.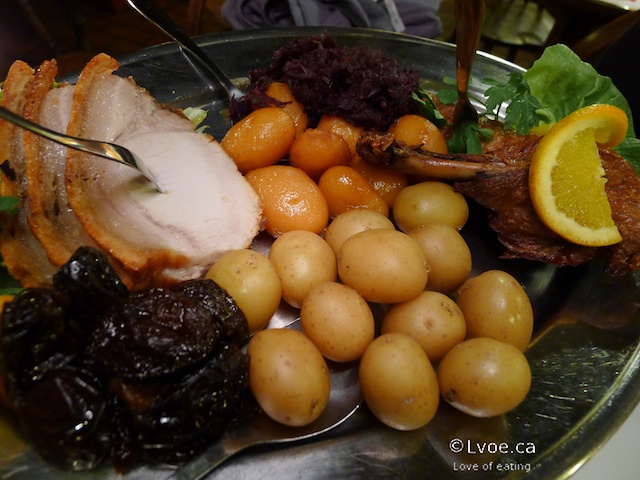 Our orders arrive on one large family sized platter.
Roast Duck (225 DKK, approx $41.00 CAD)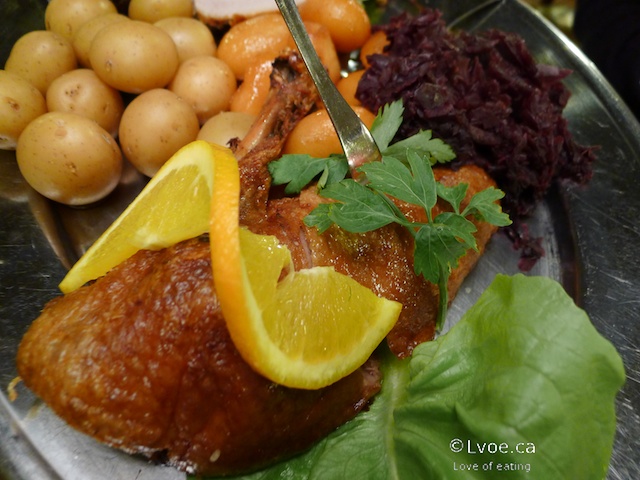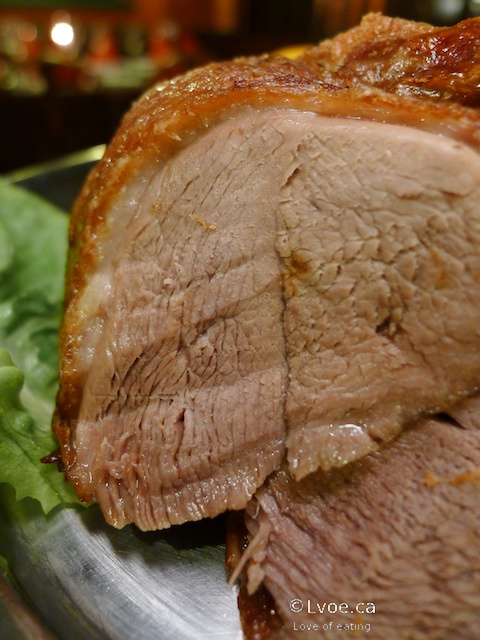 The oven fried quarter duck has a great crispy skin, but the meat is a tad on the dry side.
Potatoes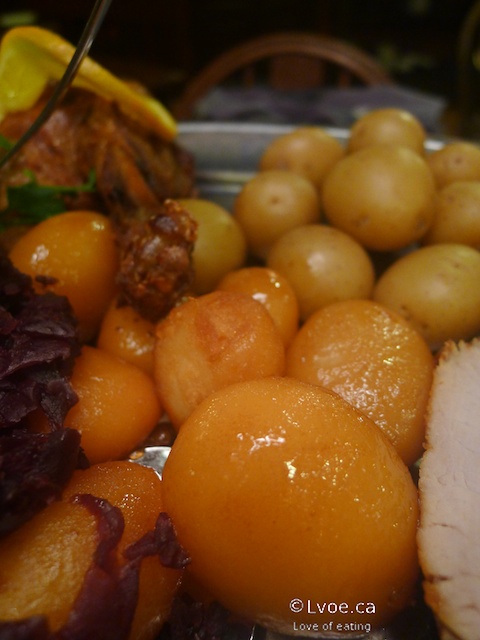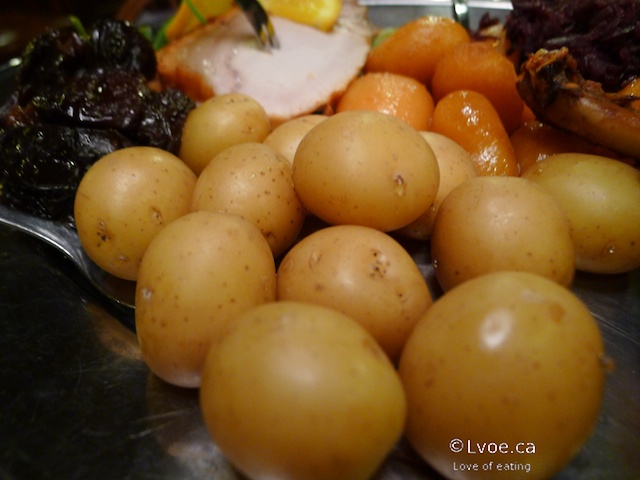 We have both regular boiled taters and sugar browned potatoes. I enjoy the sweet hit of caramel flavour with the sugared spuds.
Pickled Purple Cabbage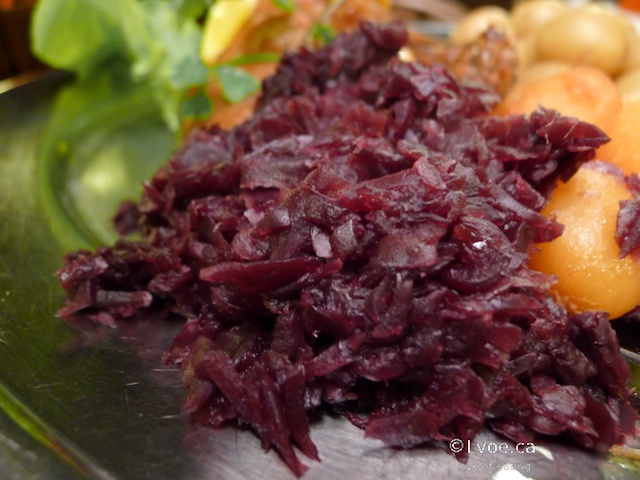 I'm not a sauerkraut connoisseur, so pickled cabbage is always just okay for me.
Roast Pork (159 DKK, approx $29.00 CAD)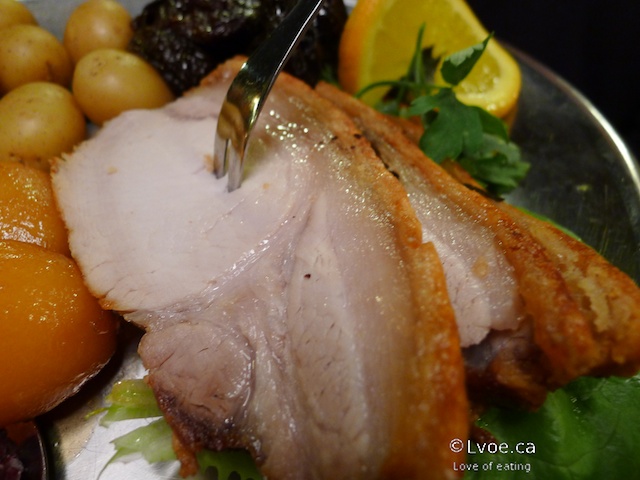 The crackling on the roast pork is some of the crunchiest I've had, with a nice big salty kick. The meat is similar to the duck in that it's on the drier side.
Saved by gravy: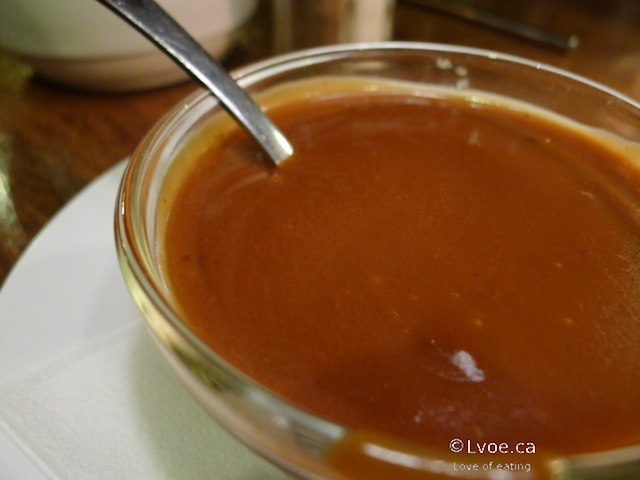 The meat dishes tonight are partenered with different gravies. I really appreciate the moisture the gravies add to both the duck and pork. Thanks god for the gravy!
Prunes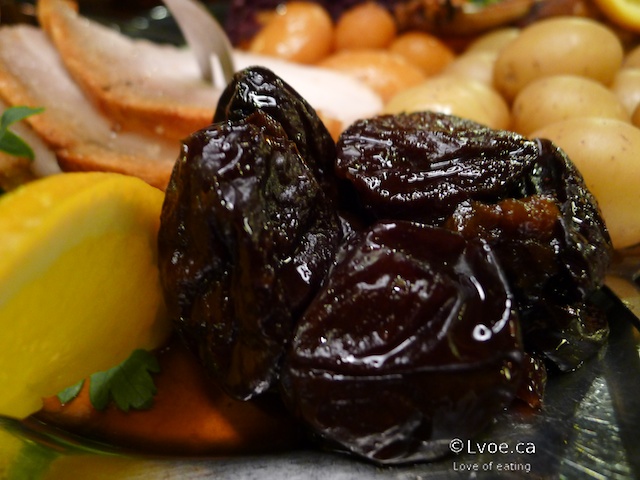 Hey why don't we use prunes more often as a side in North America? These dried plums add an earthy sweet to the meal. The prunes also give the plate an extra dimension of sweetness that really aids the pork and duck.
Apple Crumble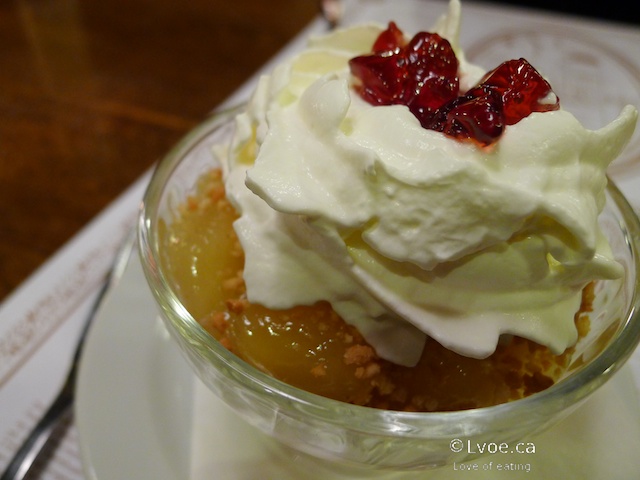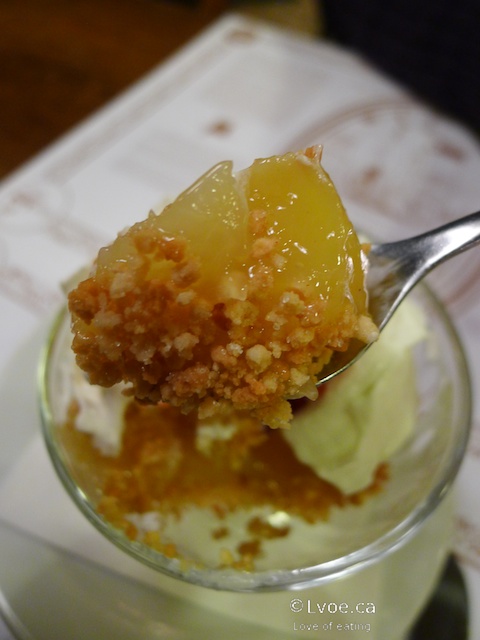 There are no offers for a warm or cold version of the apple dessert as per menu description. By default the dessert is served cold, with whipped cream and lingonberry jelly. The baked apples are actually a really nice end to my meal. Not too sweet with a super crunchy mystery topping.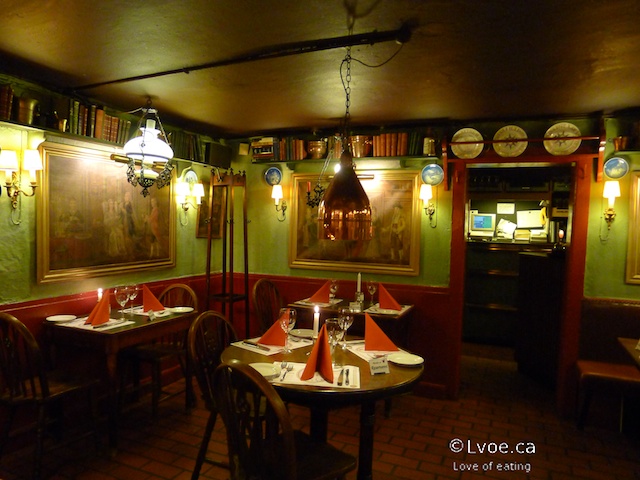 The hostess that seated us is a bit on the stern side, but our server is friendly, efficient and straight to the point. The space is warm with a lot of wood and dark colours...it's a lot like an old pub. The seats fill up rather quickly as the evening progresses; mostly with families and a sprinkling of couples.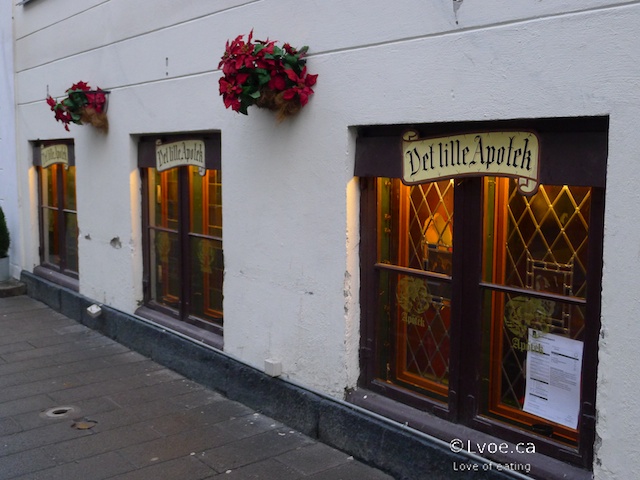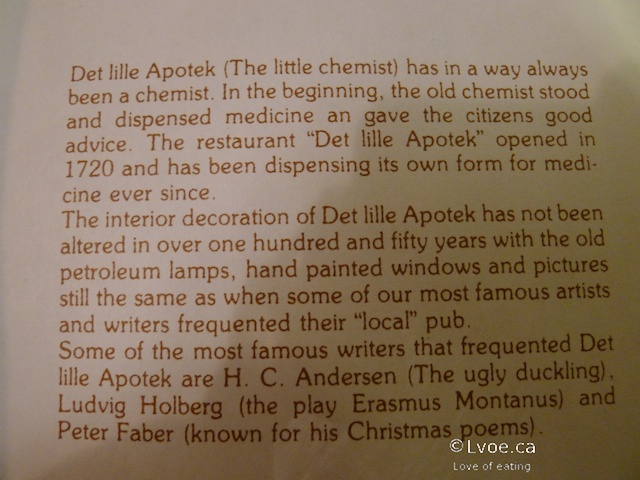 All these folks biking in business attire sure are inspiring, but realistically I'm a fair weather cyclist. So this biking-to-work-everyday idea is a little ambitious for me. Nevertheless, I'll make an effort to bust out the Gary Fisher a little more this year.
Det Lille Apotek website click here
Locations
Det Lille Apotek
Kannikestræde 15
København
1169
Denmark