Reply to comment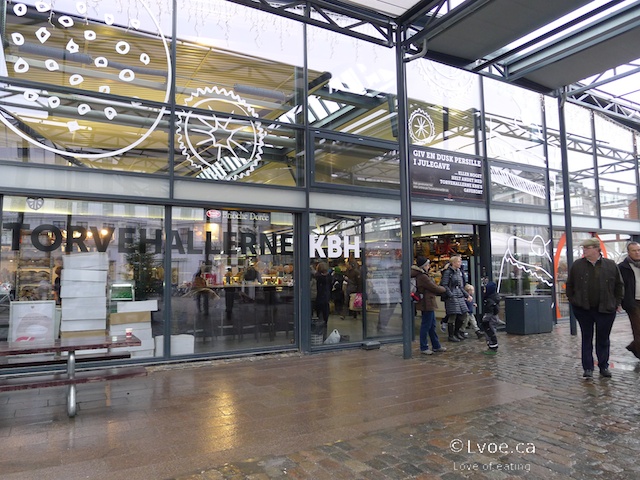 A Farmers Market in Denmark. I wish I came upon the Torvehallerne earlier during my trip. It's like a petite version of the Granville Island Market, but in the middle of Copenhagen.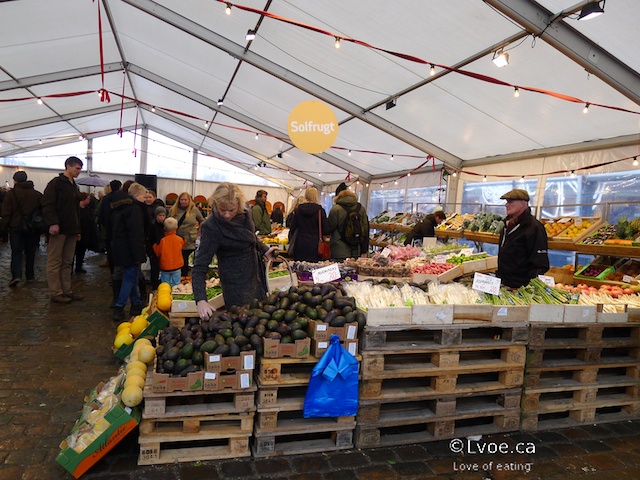 The open air space is compact, but the stalls stock a nice variety of produce. Why didn't I find this place a week ago?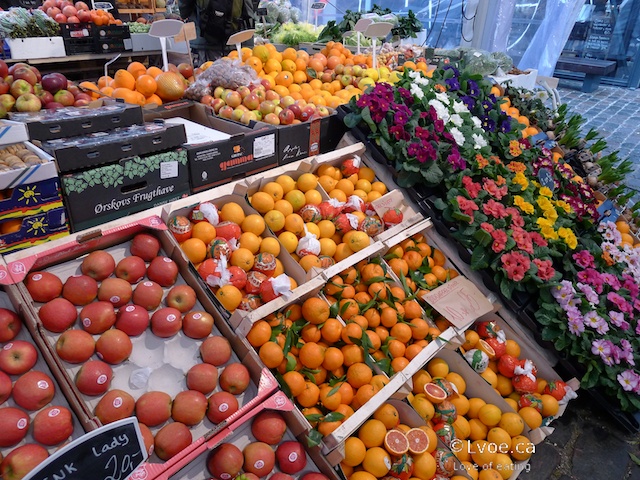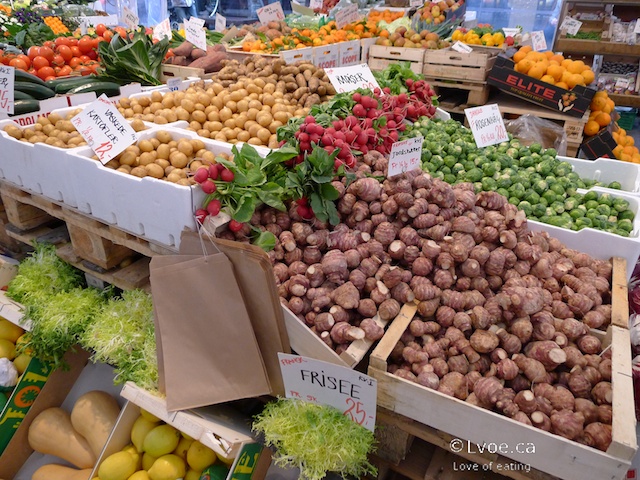 So far the grocery stores I've found in the city have the basics for fruit and vegetable, but I would've appreciated some of this variety earlier in my stay here.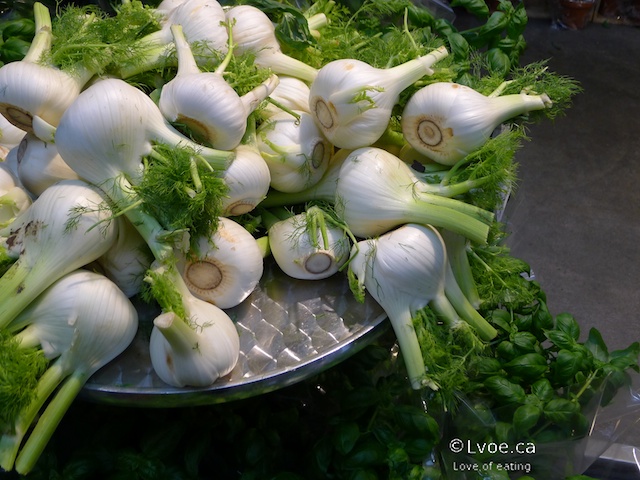 Fennel...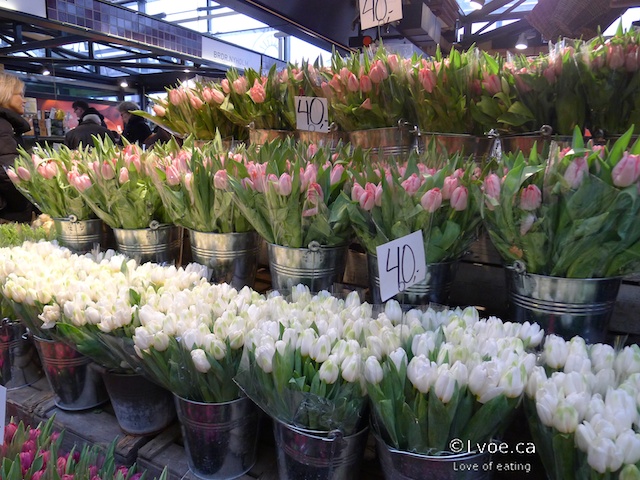 ...and flowers. Tulips always transport me to Spring. What a treat to see them in the middle of winter!
The Torvehallerne marketplace is made up of two large glass enclosed buildings with the open air farmers market in courtyard between the two buildings. The glass structures house about 80 stalls of vendors. Some are independent and others seem to be satellite locations of larger food companies. Generally, all the vendors linger on the gourmet end of things. Let's take a looksy: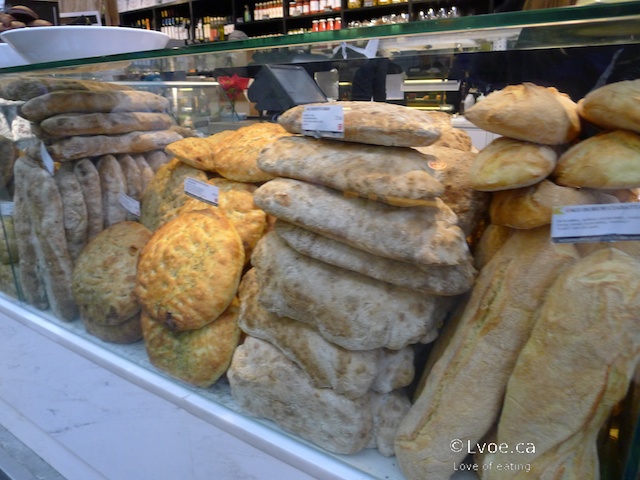 Bread, balsamic vinegar and olive oil.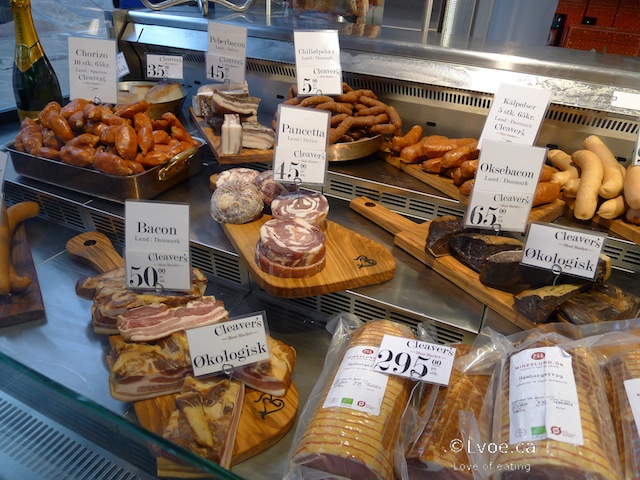 Charcuterie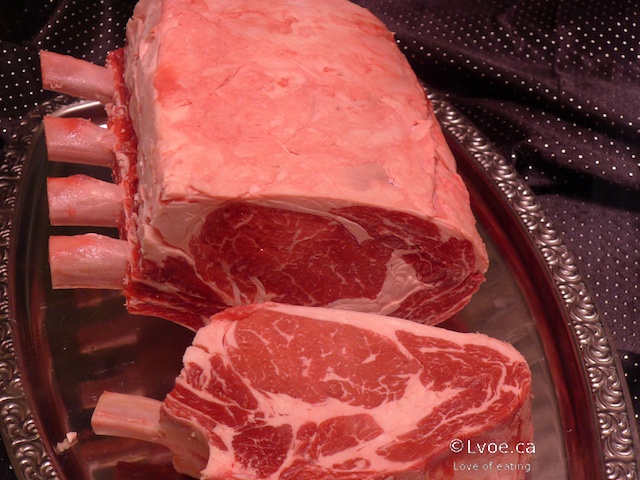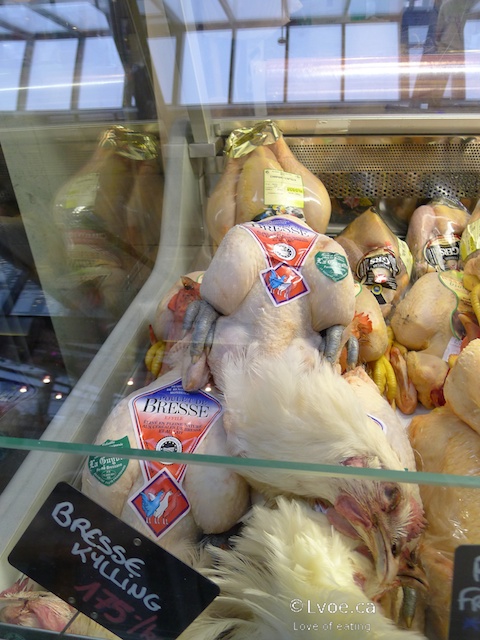 Marblelous meat and spendy chicken.
Fun Fact: Did you know a poultry breeder in British Columbia developed a Canadian version of the poulet de Bresse? Remember when our government issued a cull of our fowl in 2004? Well that move single handedly wiped out all of Peter Thiessen's Blue Foot Chickens in Canada. Some lucky birds made their way down to sunny California before the cull. Now our pricey BC-created feathered food friend is known as an American bird: the California Blue Foot. This is sad in so many ways.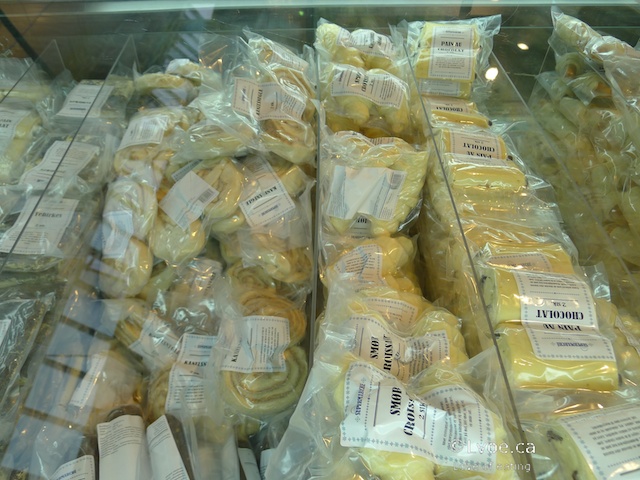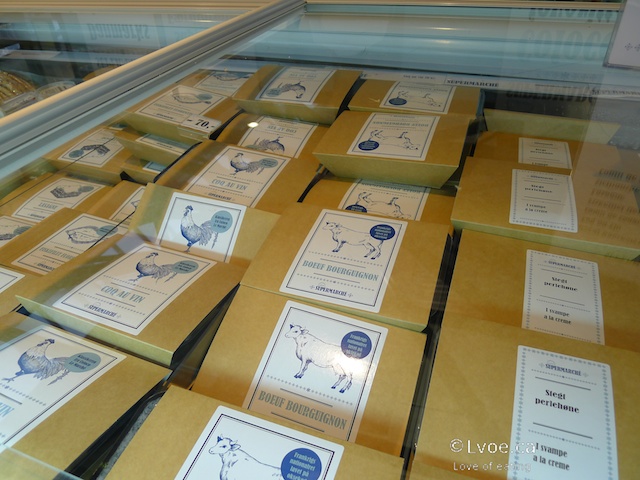 Take n' Bake. Croissants and cinnamon rolls. Take home versions of beef bourguignon and Coq au Vin. I would have totally tried these had I found them earlier.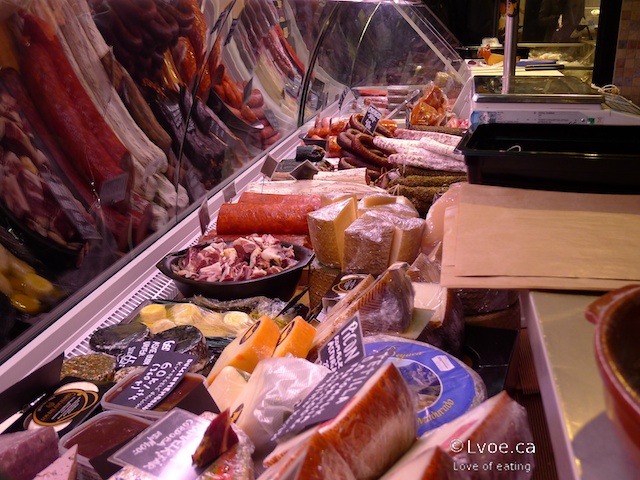 What's a market without cheese?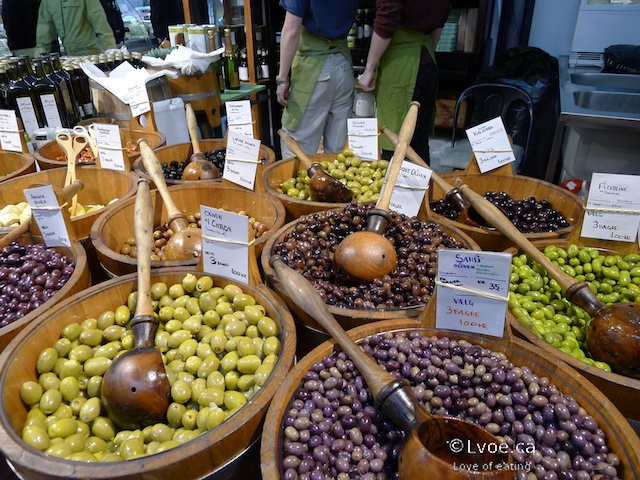 Olive you.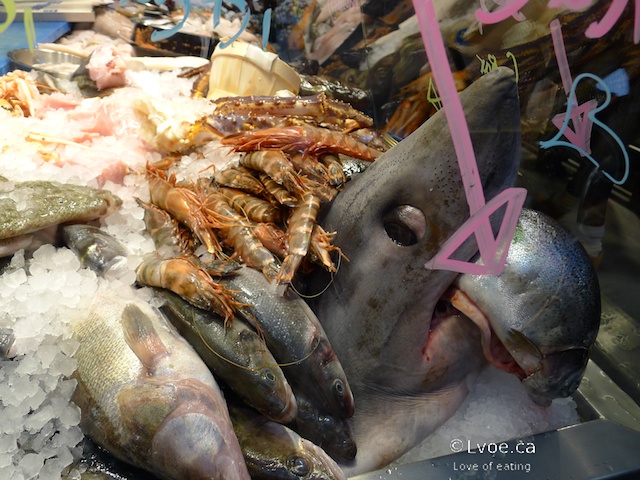 The seafood vendor here is HAV Fresh Fish. The stall is surrounded by folks needing their fresh fish for tonight's dinner. These Nordic countries have a lot of seafood on hand, and more often than not, it's remarkably fresh.
You may recall from some previous blog posts that I carry wet wipes with me. Always.
And this is why it is important to be prepared: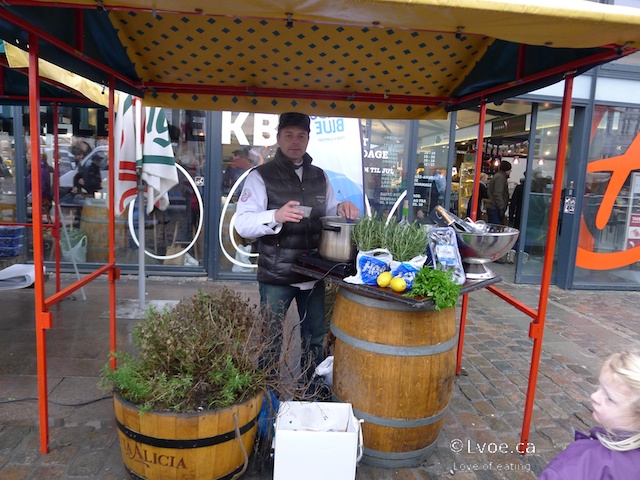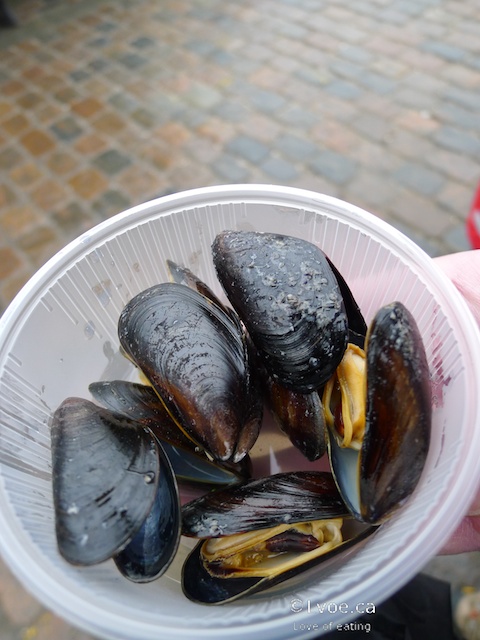 You just never know when some random dude will hand you a cup of delicious steamed mussels!!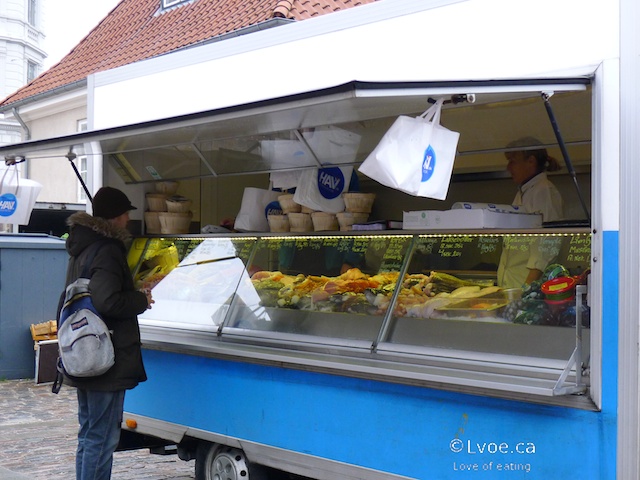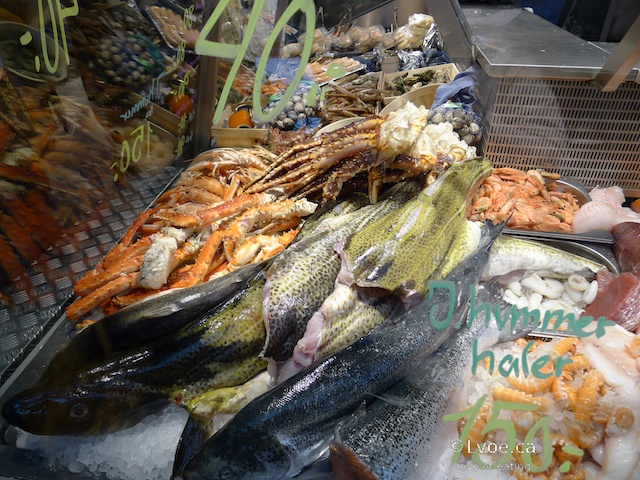 HAV also has a mobile stand that sells seafood on the outside concourse at the Torvehallerne.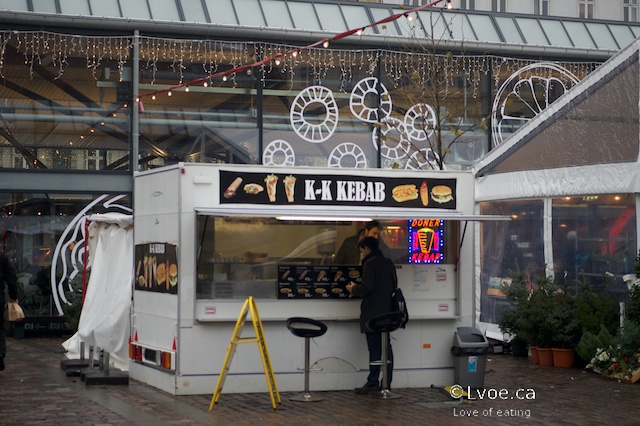 I promised DL I would include this photo. While I'm gingerly picking up my meaty bivalves with my mussel shell make shift tongs, I notice a kebab stand across the way. Interesting name.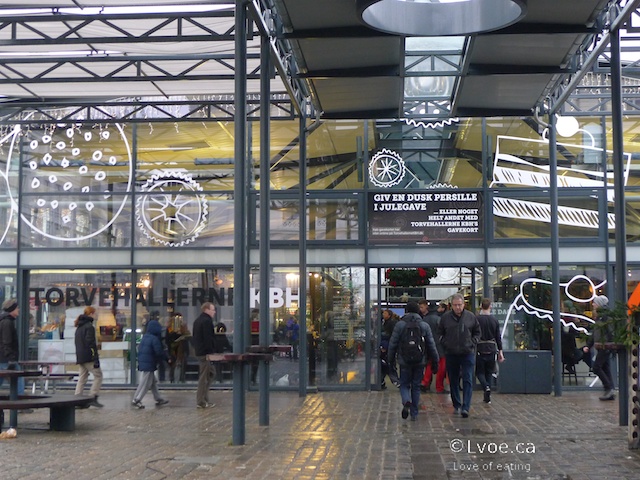 I imagine when the Copenhagen weather warms up, the outdoor vendor stalls must multiply. The outside space can accommodate probably another 70 stalls. I'm sure the Torvehallerne buzzes like a hive in the summer time. Although, smaller than Vancouver's Granville Island Market, the Torvehallerne still would've given me many more options when putting together meals during my visit; especially in the produce department. I'll know for next time.
Location
Torvehallerne KBH
Frederiksborggade 21
København
1360
Denmark