Reply to comment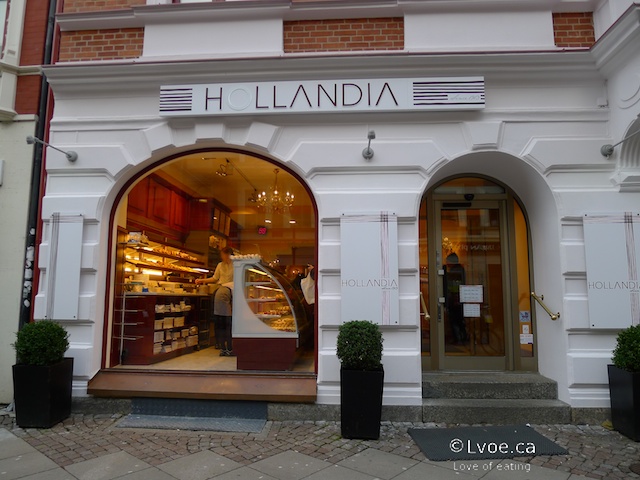 It's almost time to come home. My last major stop is Sweden and I thought I'd include a quick post in Malmö. Although the winter weather is arguably on the milder side, the wind and crisp air still makes my face numb. Time to warm up with some hot liquids and treats at Hollandia. Konditori Hollandia is a bakery café in Malmö, Sweden.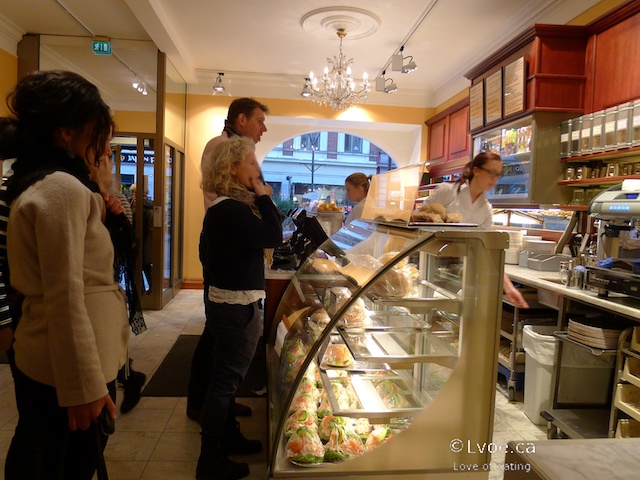 The counter staff is young, friendly and very efficient. When we step inside, the area in front of the counter is packed. Packed! With customers ordering their afternoon treats. Those ladies moved that line like no one's business. The thick queue moves steadily and quickly. Thank gods.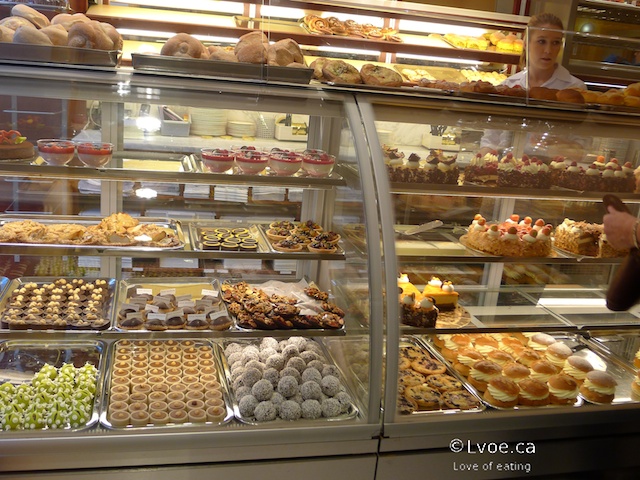 This afternoon, Hollandia has one helluva selection of pastries, cakes, sandwiches and a whack of other baked goods. It's awesome, and it is very difficult to make a decision without going overboard. (And y'all know I can go overboard.) The goodies behind the counter look clean, fresh and abundant. So hard to decide!
Choklad or Hot Chocolate (47.00 SEK, approx $7.45 CAD)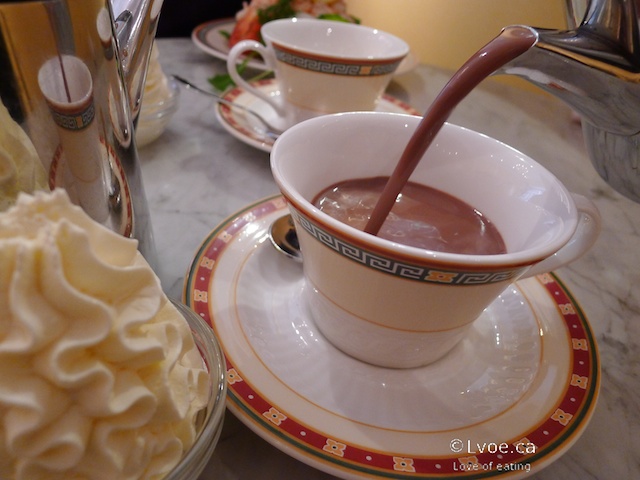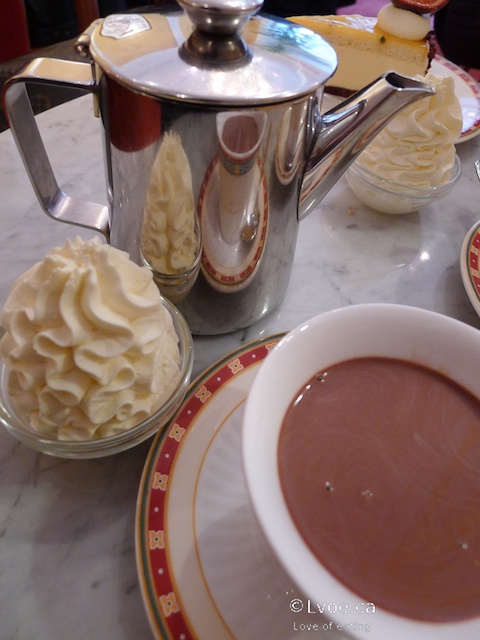 This is the reason I included Hollandia on Love of Eating. I wanted to remember this hot chocolate.
Dayum. It's unreal. So rich. So chocolate-y. So freaking thick.
Not crazy-thick and dark like a Spanish hot chocolate, but thick enough for me to be mesmerized as I watch it pour. The liquid chocolate flows so beautifully, no?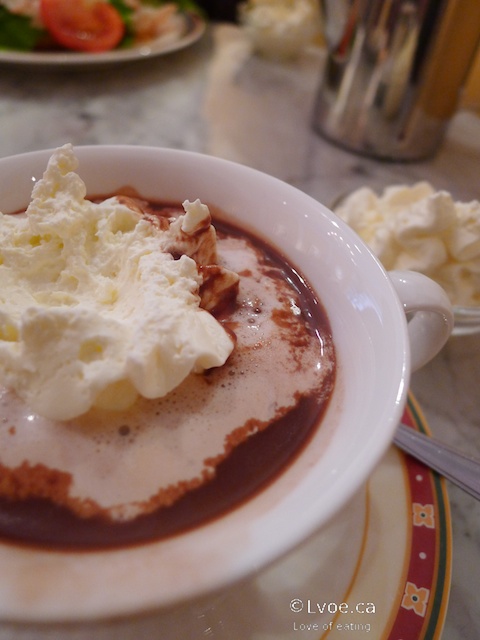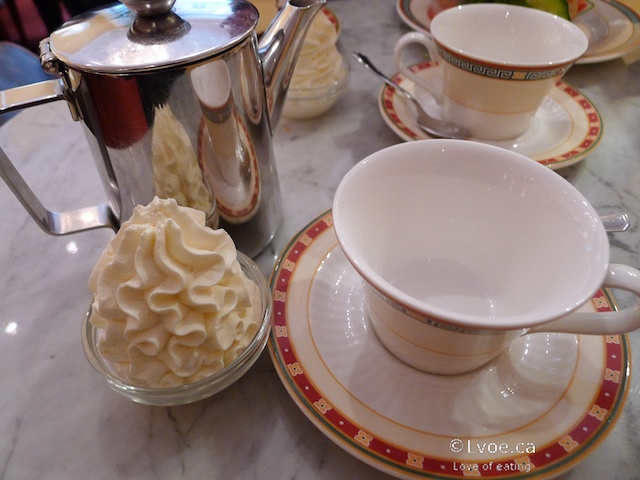 Let me mention the whipped cream. It is unsweetened and insane-good. Why does the dairy over here taste so darn good? Sweden? Good dairy. Denmark? Good dairy. Iceland? Good freakin' dairy. Again, do you think it may be those Nordic cows??
Räksmörgås or Shrimp Sandwich (95.00 SEK, approx $15.05 CAD)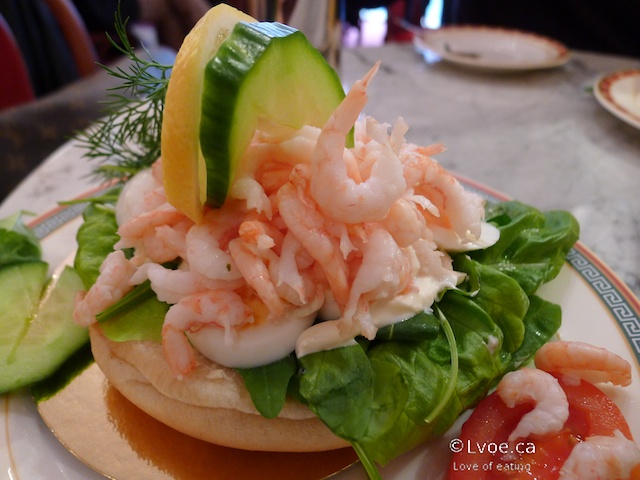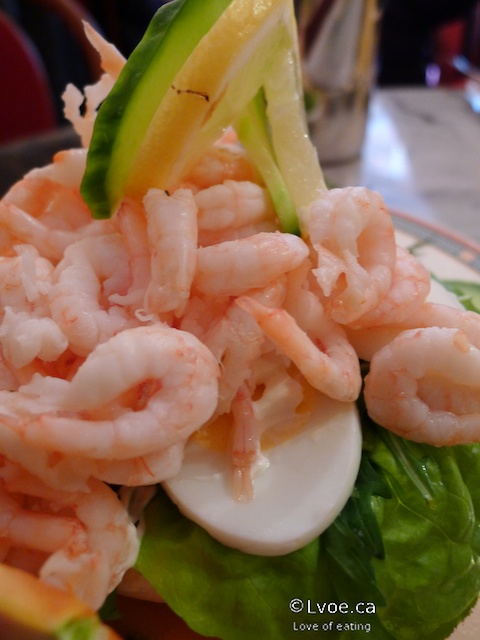 Räksmörgås is the open faced shrimp sandwich of Sweden. You can find these everywhere here. This is Hollandia's version. The round of toasted bread is white, and almost brioche-y if that makes sense. Atop the bread is a little mayonnaise, baby spinach, hard boiled eggs and a mound of sweet shrimp. I mentioned that I overdosed on smørrebrød in Denmark and Iceland earlier. During my stay here, I'm conscientiously keeping tabs on my Swedish open sandwich intake. It's for the best.
Passion Fruit Tårtbit (45.00 SEK, approx $7.15 CAD)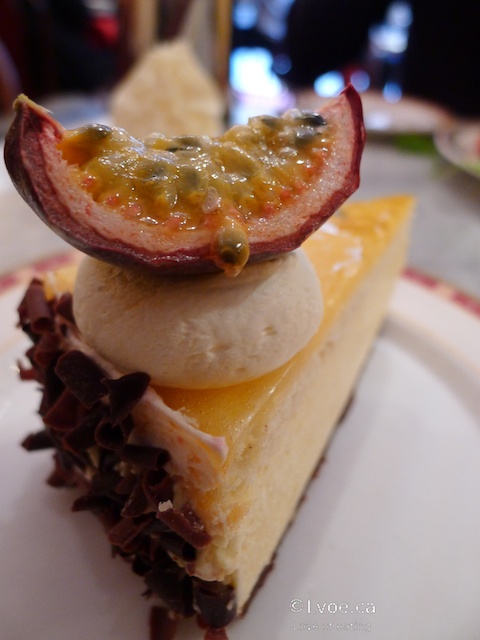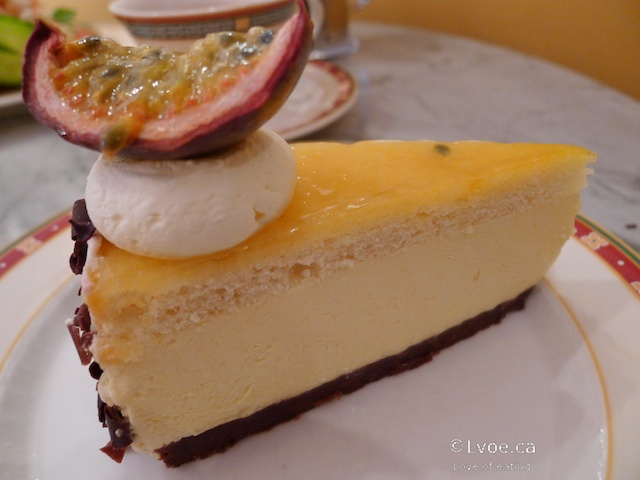 I can't get enough of tart things. This passion fruit slice punches me in the face with tart, and I love it. The slice of cake is light, like a mousse cake, but much denser than mousse. The glaze on top is where I find the most potent passion that makes me pucker. I find myself scraping it off and eating the glaze on its own. (I receive a few eye-rolls from across the table for this.)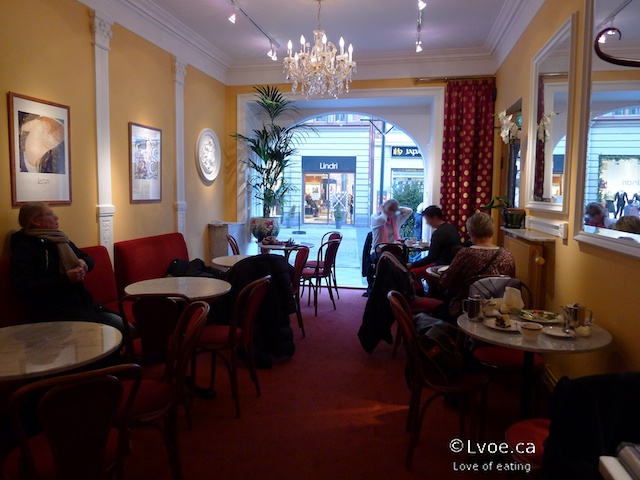 The café is a lot larger inside than it looks from the outside. There are so many separate parlour rooms, and the space goes back. Way back. When I got up to use the WC, I found myself a bit lost coming back through the maze of identical rooms. The high ceiling and huge windows make the space bright and welcoming. Although the space is large and Hollandia can accommodate quite a few patrons, due to the some smaller parlour rooms the atmosphere can still be cozy and intimate.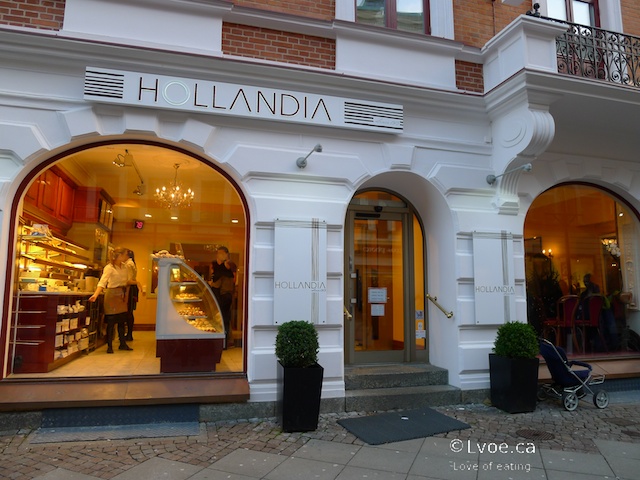 Hey, looky here...folks in Sweden leave their infants outside in the pram too ...like in Iceland. I am fascinated by this practice of leaving a baby outside in strollers...like it was a Border collie. I watch the parents of this child scope out the tables by the window for a long time, waiting, before finally swooping-in and claiming the coveted seats. We are seated at a table behind them. Occasionally, the well-dressed young couple will look up from their coffee and cake; casually glance outside, to ensure their bundle is still asleep. Fascinating!
Konditori Hollandia website click here
Location
Konditori Hollandia
Södra Förstadsgatan 8
Malmö
211 43
Sweden