Reply to comment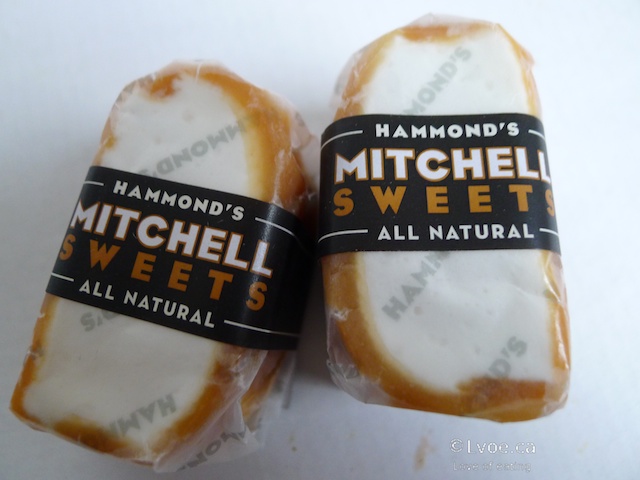 I first caught wind of Hammond's Candies a few years ago when the winter holiday season was approaching. A friend of mine told me about their full size caramel covered marshmallows. I thought these large squares would make welcome table favours or gifts for the sweet lovers on my list. I did some quick research to see where I could get my grubby hands on some Vanilla Caramel Marshmallows. Click here for a look at them. (Yes, of course I was contemplating an entire case...)
Hammond's Candies is based out of Denver, Colorado. They run a tidy little online mail order service for all of your sweet tooth desires. In the end, I decided I wanted keep a more local-vibe to my gift giving; so no Hammond's 'mallows for anyone.
Fast forward...
I had forgotten about these cavity creators until I was in the Bulk Barn.
The Bulk Barn carries the bite-size version of Hammond's caramel wrapped marshmallow. It's called Hammond's Mitchell Sweet. I found them on the shelf amongst all the British candies.
(The last time blogged a candy treat at the Bulk Barn was when I found Walkers Toffee in their imported candy aisle. Click here for my toffee post.)
Hammond's Mitchell Sweet ($0.98 each)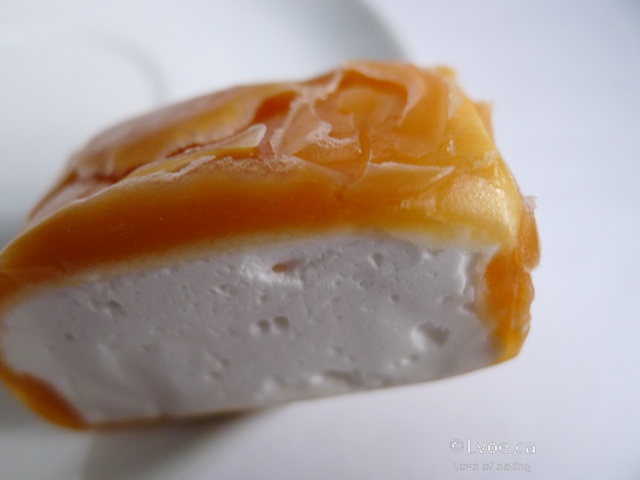 I know what you're thinking. Why would anyone want to wrap an ickly sweet marshmallow with an icklier sweet caramel?
Despite my neutrality towards candy, I am still intrigued. (I always forget how cloying caramel is until I shove it in my mouth.)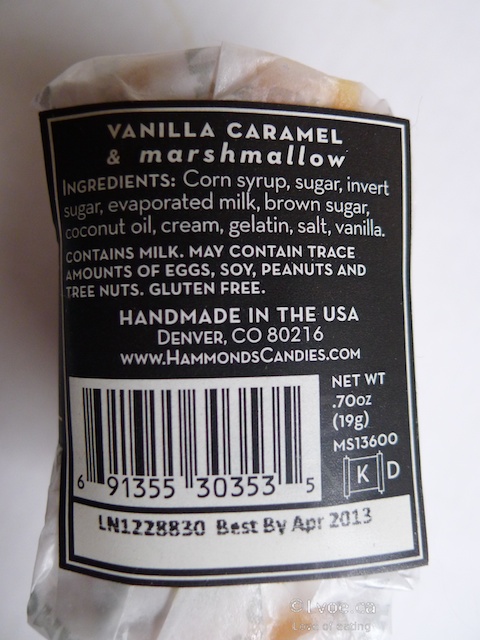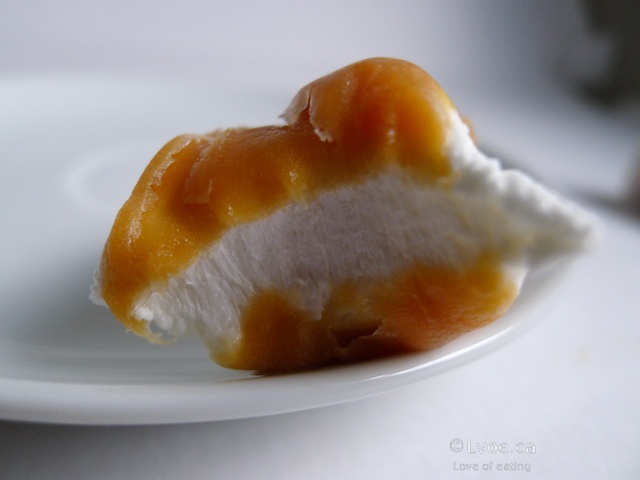 They sat in their box, all soft and gushy on the shelf. I pick up a couple up to giver' a try. Once unwrapped from the wax paper, they smell like the kitchen, when you're making Rice Krispie squares: warm, melting butter with the vanilla sweet of marshmallows. I can only manage to take one bite. All the components are soft and forgiving, bouncy and sinful, but it's way too much for my teeth. My molars are aching just thinking about it.
DL mowed through both like they were gummy bears…and searched around for more.
Only two? Yes DL, only two.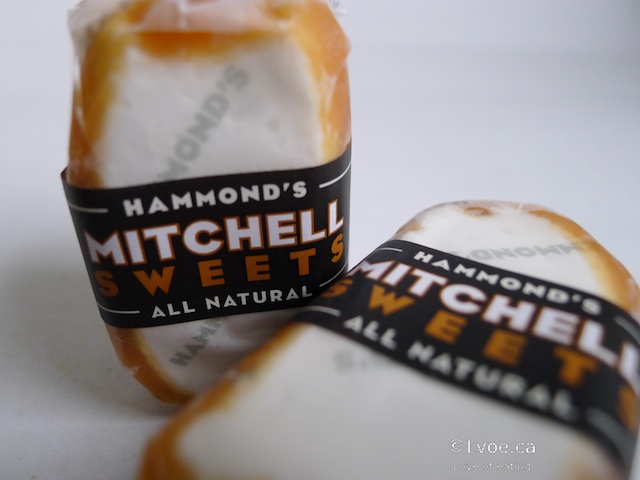 Although, I do not have much of a sweet tooth, if the Bulk Barn still has these later in the Spring, I may pick up a dozen or so to use as table favours for my next office team meeting.
Hammond's Candies website click here
Locations
Bulk Barn
500 Notre Dame Drive
(Columbia Square Shopping Centre)
Kamloops
,
BC
V2C 6T6
Canada