Reply to comment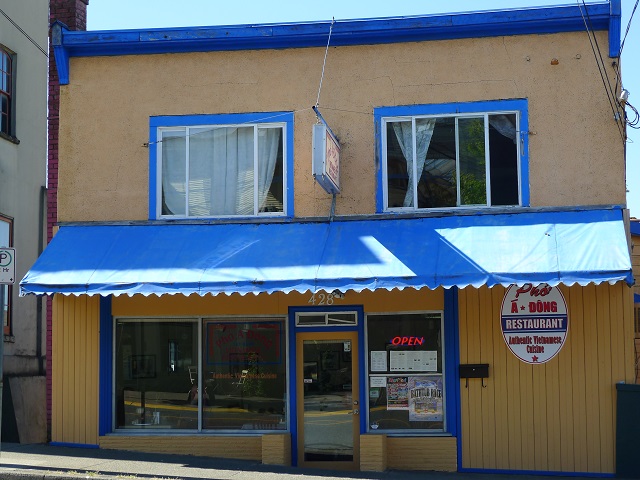 It's the annual Nanaimo Marine Festival and Championship Bathtub Races today and this weekend. The Bathtub Days street fair looks like it is in full swing downtown on Commercial Street. I gave it a looksy.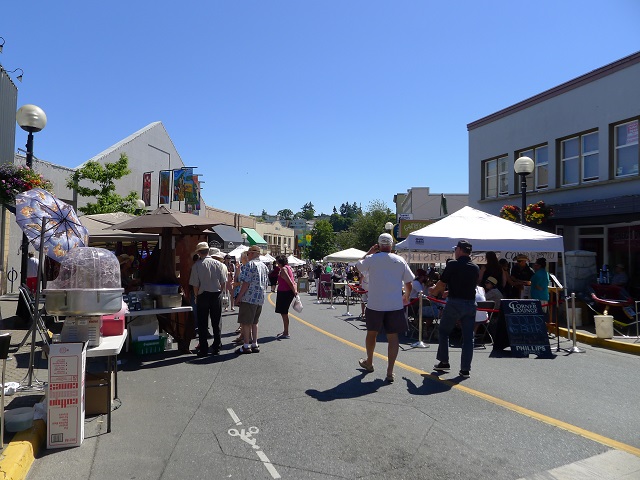 I figure most people would be filing into eateries that are near the waterfront or close to Maffeo Sutton Park since that's where all the action is. To avoid the Marine Fest congestion I walk a little further across the bridge to the Old City Quarter. How's 'bout some phở?
Phở A Dong Vietnamese restaurant has been here for a while. I remember a time when Huong Lan was the only place to get a bowl of phở in this town. That was some time ago, and now there are several phở joints around town. Happy claps.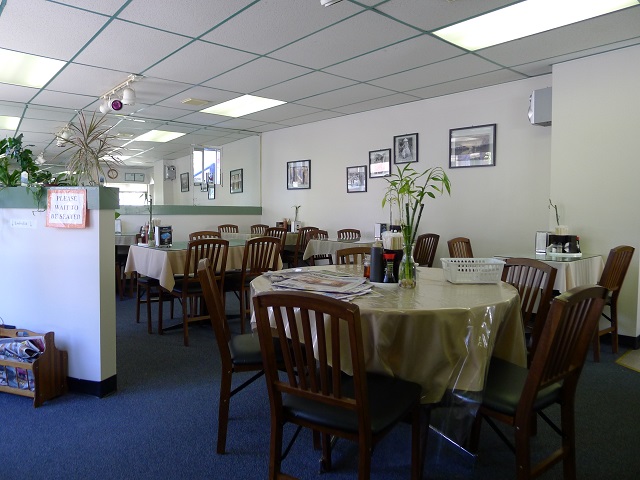 So while others are clamoring for some patio seating to take in this weather, I am quite happy relaxing in the air conditioned comfort of Phở A Dong.
Spring Rolls ($5.25)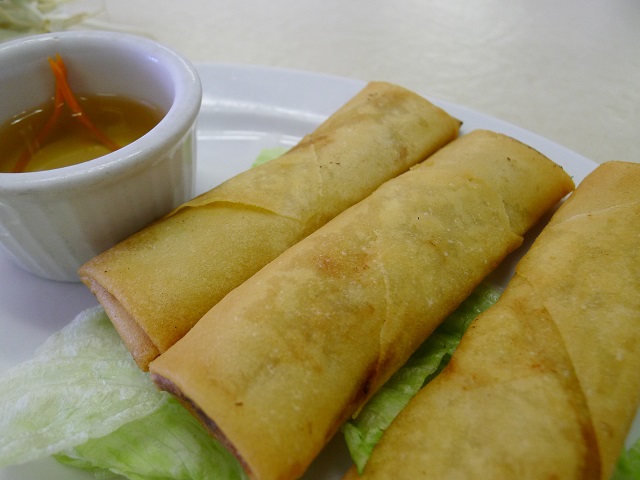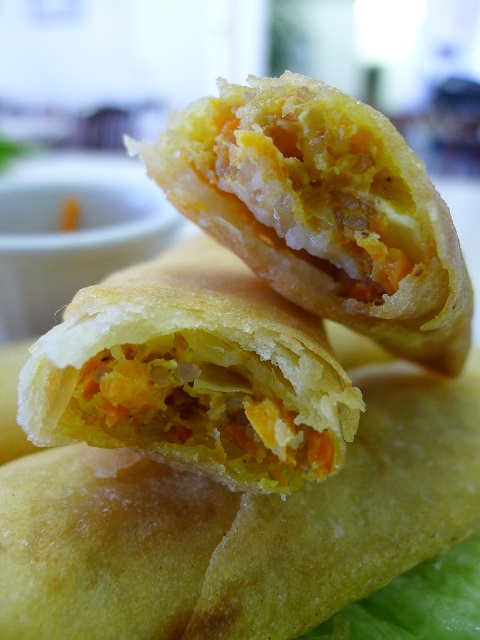 These rolls are straight from the fryer and hella hot. They aren't the greatest. Phở A Dong's spring rolls are little on the dry side, but since I tend to dip them into my noodle broth it's not a big deal. If I wasn't eating these rolls with a soupy bowl of noodles, then I'd definitely need a beverage.
Okay, I'm not gonna lie: I love saying "Phở A Dong" It's a bit musical isn't it? I like saying it fast and dragging out the ong part like the onomatopoeia of gong. Try it.
You'll like it.
Phở đặc biệt ($8.50)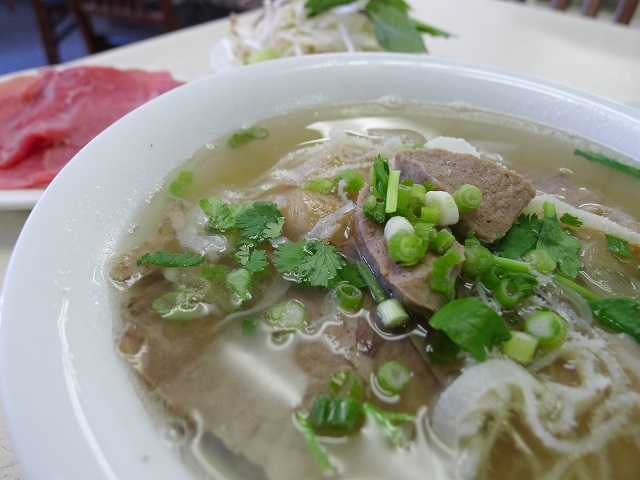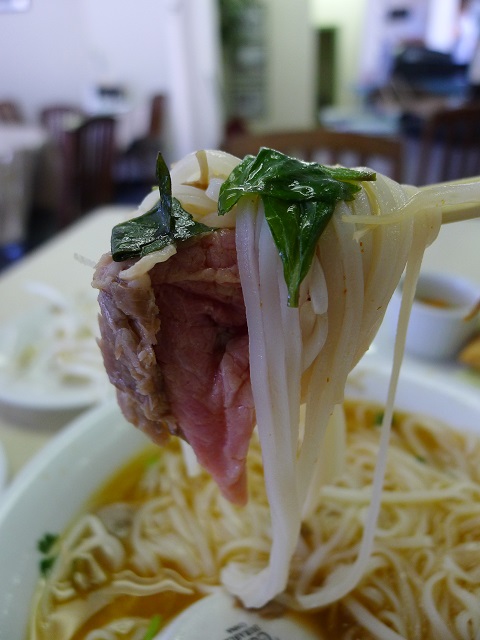 I get the usual, house special bowl of phở. (I'm so predictable.) Phở A Dong's broth is clear and flavourful, and the there are enough slices of meats, tendons and book-tripe to have some variation to each mouthful until I reach the bottom of my bowl.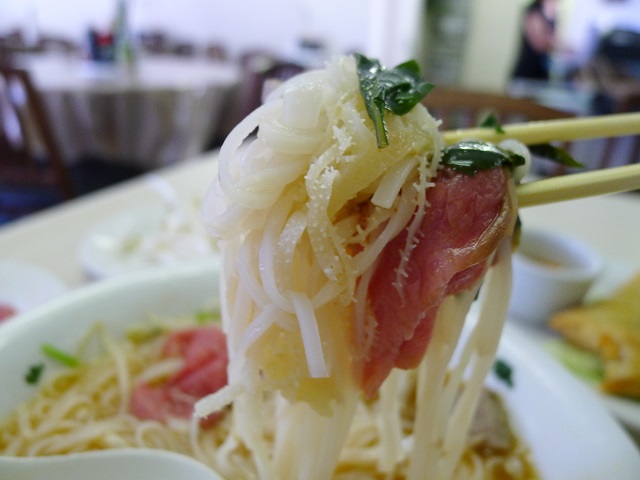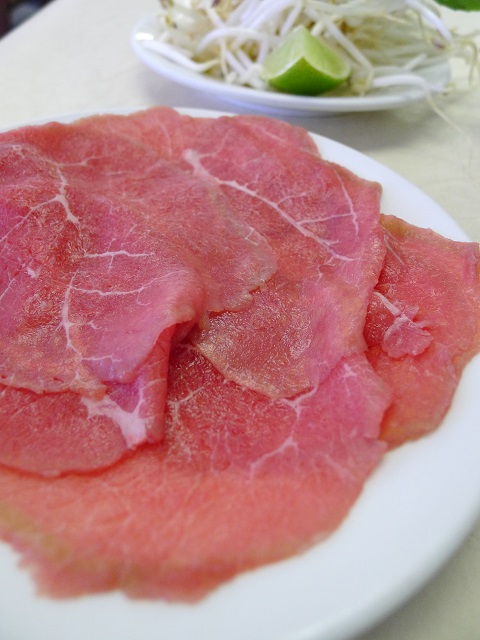 Phở A Dong's rare beef is sliced paper thin too. Excellent. I prefer to have several slices of super-thin beef, opposed to a few slices of regular-thin beef. Super-thin rare beef is so much easier the bite through.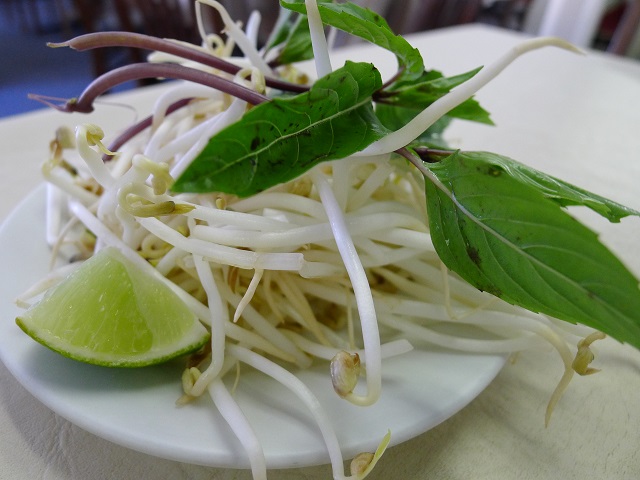 Another way to play with Phở A Dong is, if you replace "bang a gong" with "Phở A Dong" into the chorus of that old T.Rex tune:
Get it on, Phở A Dong, get it on...
So much fun, right?
I think this bowl of phở will keep the growlies away at least until the fireworks start tonight at 10:00pm. See you there Nanaimo!
Locations
Phở A Dong
428 Fitzwiliam Street
Nanaimo
,
BC
V9R 3B1
Canada