Reply to comment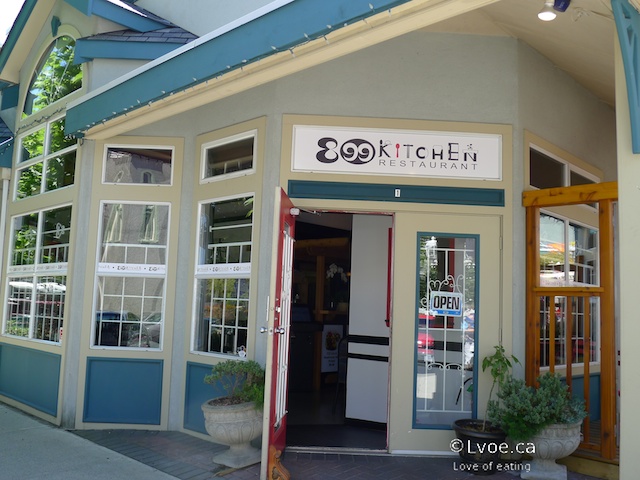 I just finished running, coughing and wheezing around Vancouver. As my legs recover, I'll tell you about a new restaurant in Nanaimo. It's called 899 Kitchen. They opened a few weeks ago during the Marine Festival weekend. This Chinese restaurant is located in the old Wesley Street Café location, just in front of Bistro Taiyo in Nanaimo's Old City Quarter.
I place my order and pay here. There is a touch screen terminal which allows me to peruse the small menu, make my choices and pay via cards. It will spit out a receipt, and I go sit down.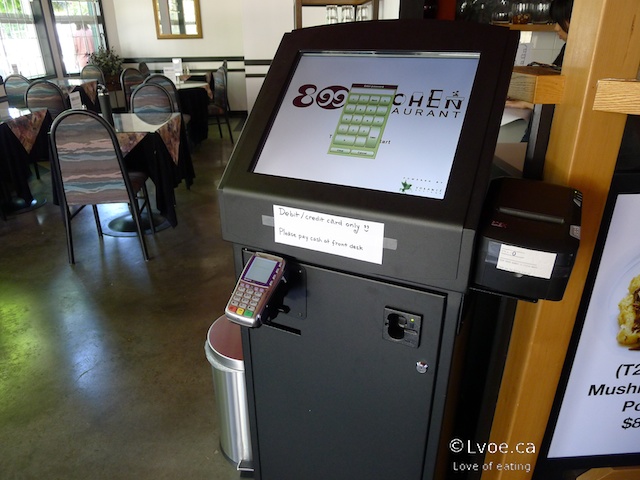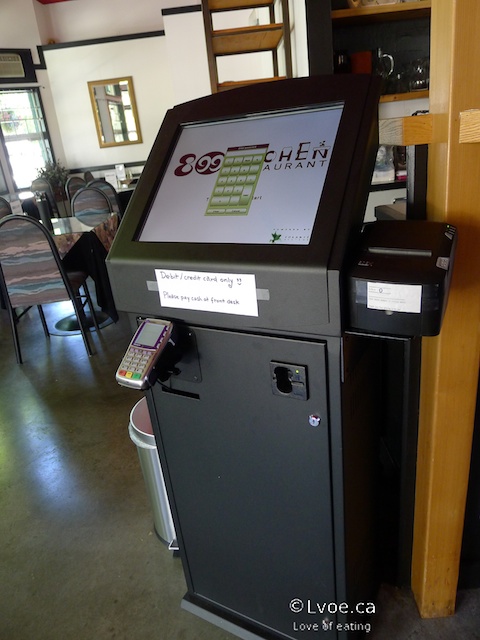 The service is relatively quick and has a cafeteria feel to it. You order and pay and the servers will bring the food out to you on trays.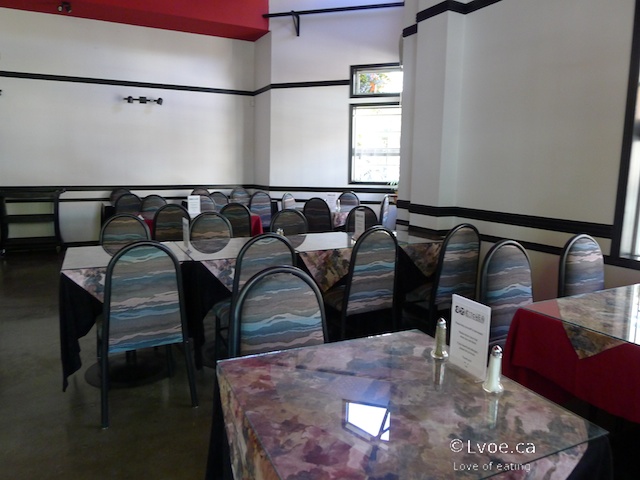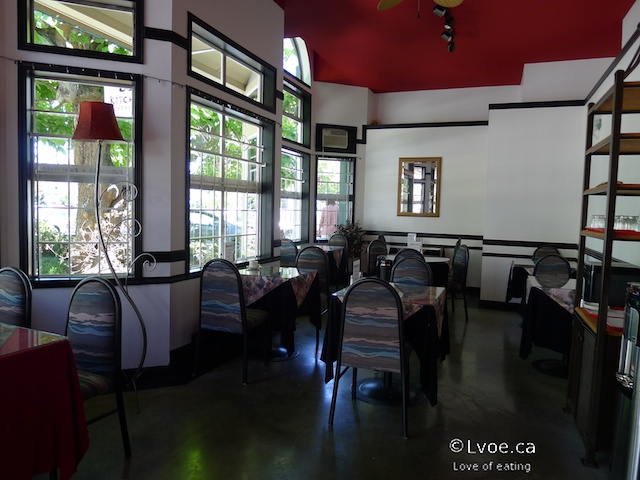 The descriptions of the food are somewhat vague, but there are photos and staff there next to you if you have questions.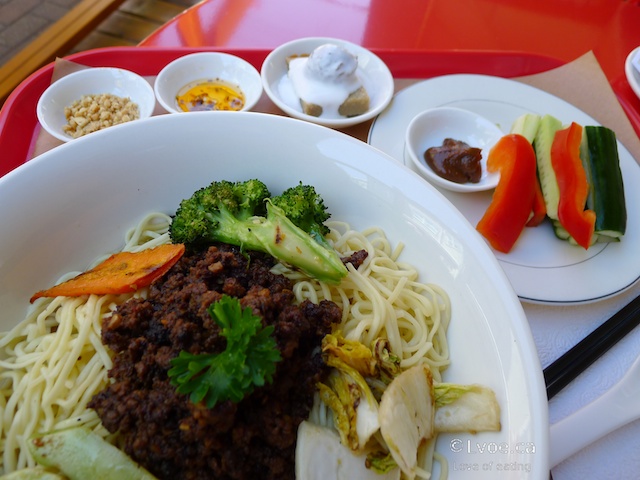 Chinese Noodle ($9.99 includes a side and dessert)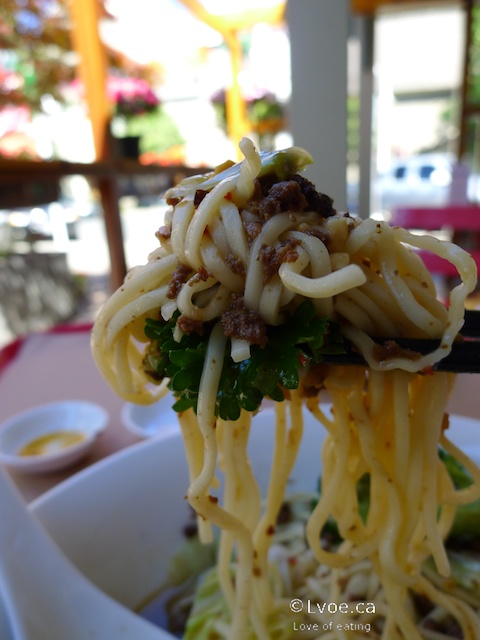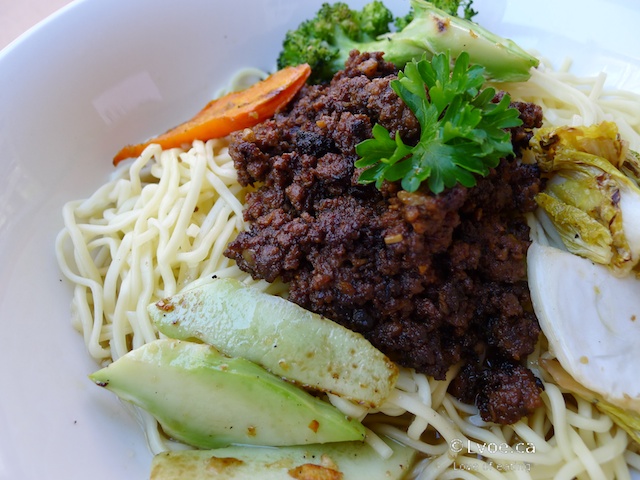 "Chinese noodle." That is all the description I receive on the touch screen. Thanks god for photos. If I recall correctly the other option was "Rice Noodle." The meat sauce has a Taiwanese vibe to it. Slightly sweet, but mostly savoury with a hint of garlic and onions. It's the kind of meat sauce where you can place a dollop on any kind of noodle or rice and it becomes a meal. This bowl of carbs is not a "soupy" noodle, but there is a little broth on the bottom which helps incorporate the meat sauce. The vegetables are sliced broccoli stalks, a floret, sui choy or napa cabbage and a slice of carrot. The veggies are a little sad and dry, but it doesn't take away from the meat sauce and noodles.
Salad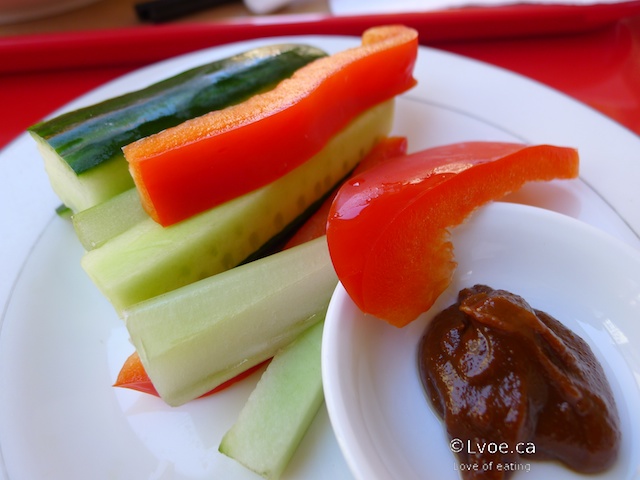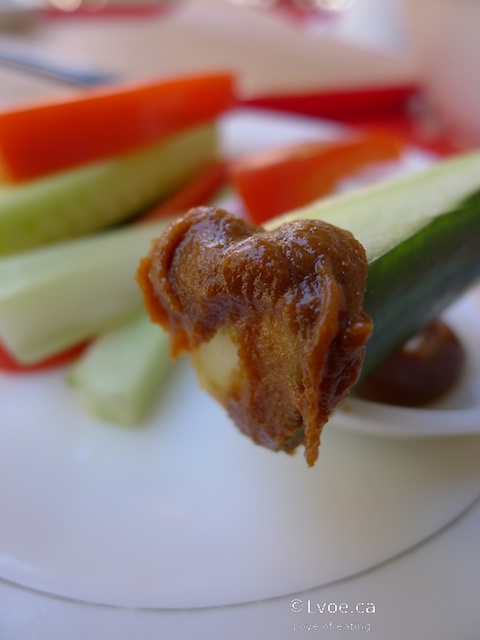 One side dish is included, and I chose salad. (Soup is a the other option and I already had soup earlier today.) It's not really a "salad" as you can see. The veggie sticks are served with a house made dip. The dip is more like a spread. It is nutty with a hint o sweet. The dip is strong so a little goes a long way.
Dessert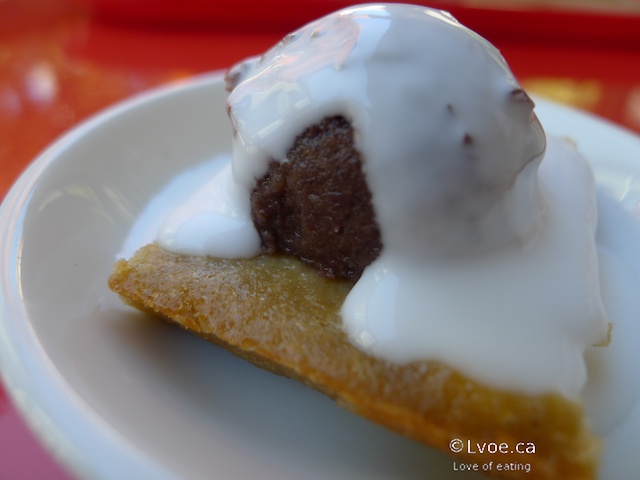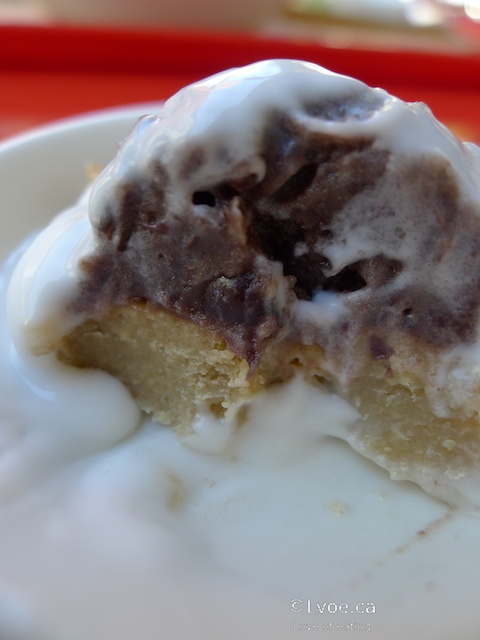 If you are expecting a standard North American dessert, this is not it. The dessert is a red bean sphere atop a dense glutinous cake. The white sauce is coconut cream. Together the slightly sweet red bean and coconut are typical flavours. I like the red bean and coconut portion, but the bottom foundation piece is a bit blah. This dessert will probably not appeal to the chop-suey masses...but we shall see.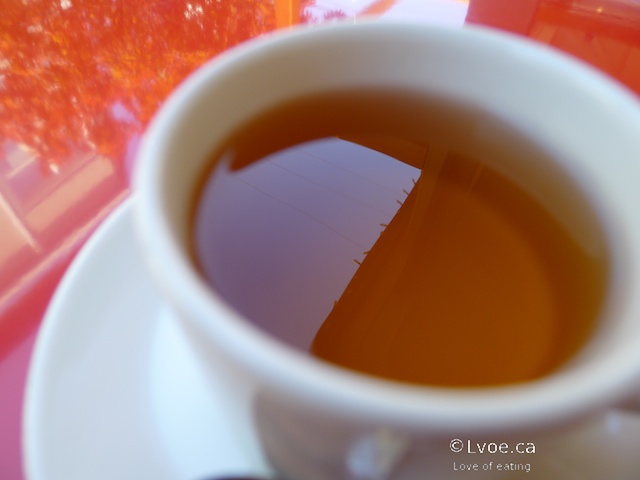 899 Kitchen Restaurant has only been open a few weeks and I think they are still working out the flavours that will work for Nanaimo. I'm sure the tweaking is still going on as they suss out their clientele's taste buds.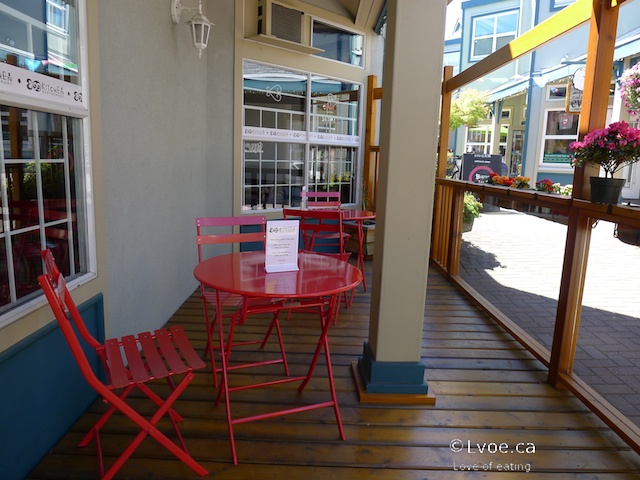 I'm going to soak my legs in ice now. Have a great weekend!
Locations
899 Kitchen Restaurant
1-321 Wesley Street
(Old City Quarter)
Nanaimo
,
BC
V9R 2T5
Canada