Reply to comment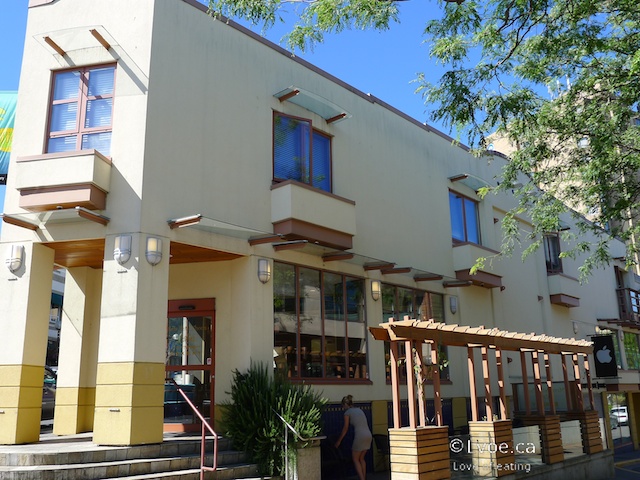 Winter is coming.
No seriously, it's getting cold. The days are so short now, even with the time change. The time change used to always mess me up. I'd be at work and I'd end up calling staff wondering why they were late.
Breakfast time at Mon Petit Choux. It's been awhile since the last time I was here for a coffee and tangy lemon tart, click here for that visit.
Latte ($3.50; soy add .50 cents)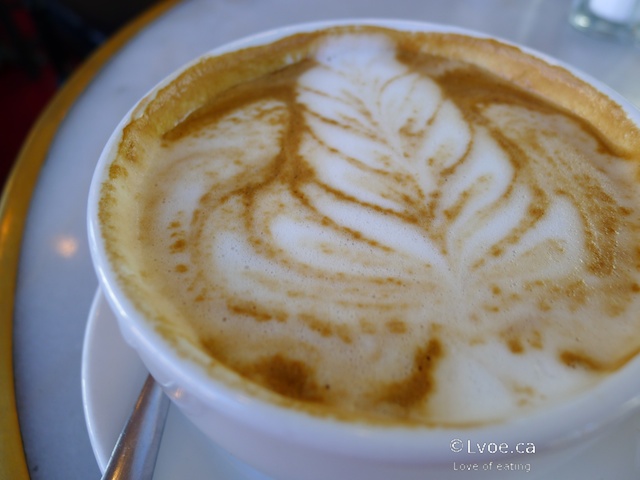 It's satisfyingly smooth, with a thin but dense layer of foam.
Table service is pretty quick today and the server keeps me up to date as to the status of my food each time he passes my table, which is thoughtful. The owner is also on deck this morning, working the floor, making multiple quality checks at tables that surround me.
Brioche Raspberry with vanilla cream ($2.50)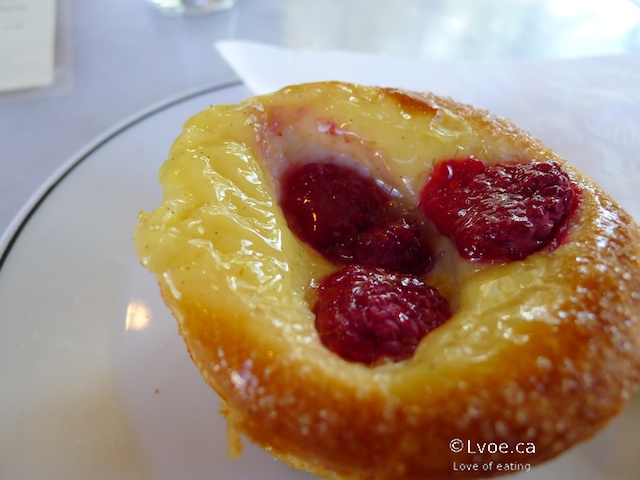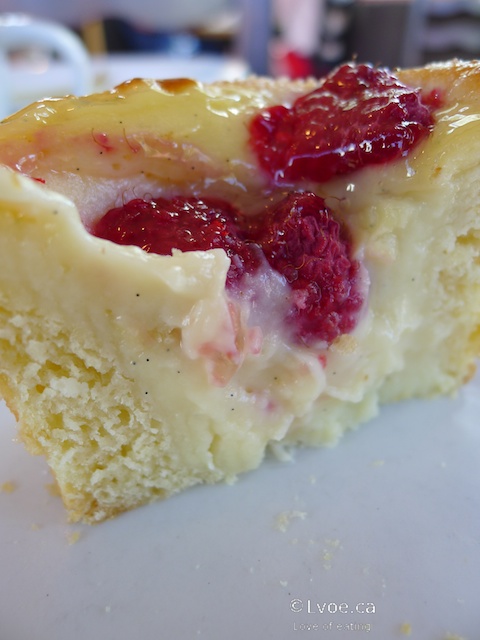 Four raspberries garnish this brioche, but the vanilla cream is thick and generously filled. It always makes me happy to see specks of vanilla throughout a cream. The brioche is light and delicate, making it a perfect partner for the subtly sweet vanilla cream. I've always loved the almost bread-like texture of brioche. I strategically cut off my bites in order to leave the last bit as a chunk of almost entirely vanilla cream.
French Toast ($7.25)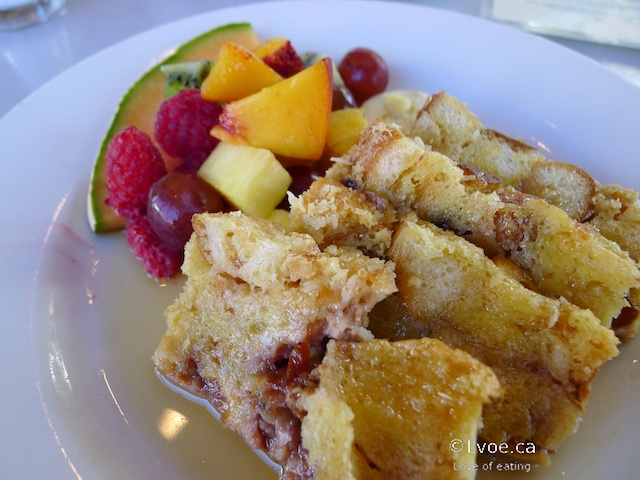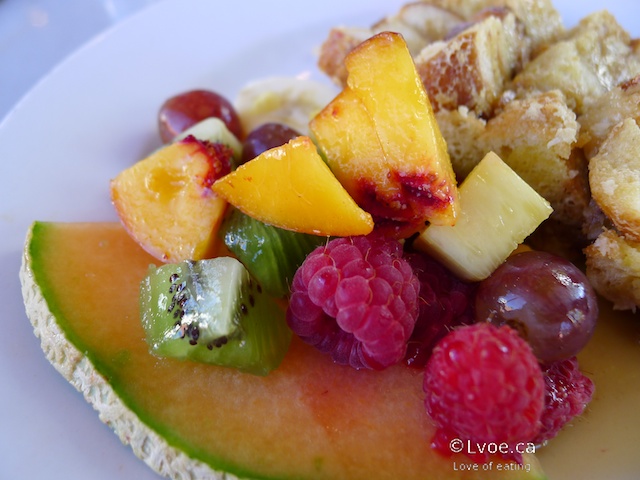 Mon Petit Choux French toast is nutty bread full of raisins. It's very sweet, and arrives at the table already drenched with maple syrup. Fruit is freshly cut, for the most part. The fruit side consisted of nectarines, kiwi, banana, pineapple, raspberries, and a slice of cantaloupe.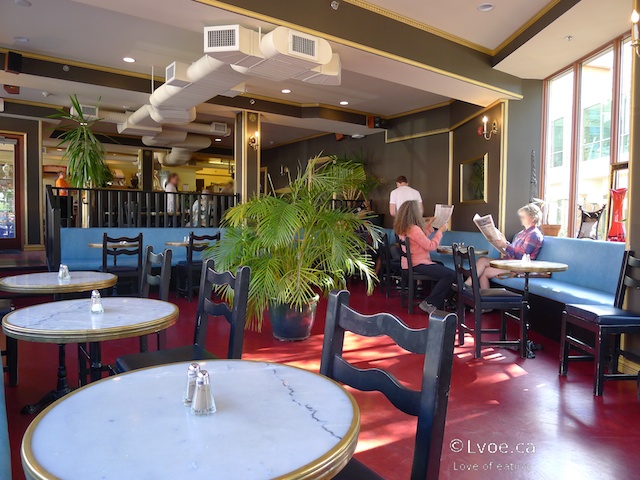 The breakfast crowd starts to fill the seats in the main dining area and on the mezzanine. Mon Petit Choux attracts a diverse crowd.
There are many travelers and out-of-towners visiting the café today needing directions and estimated travel times to X destination.
A steady stream of regular customers too. I spy some very delicious looking Croque Madam orders arriving at the table across from me. I share in their delight as they cut into their soft fried eggs and watch the golden yolks seep over the toasted bread.
Does this make me creepy?
Baguette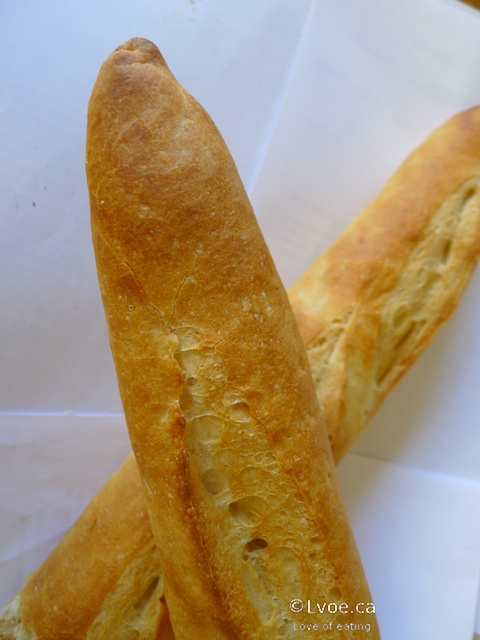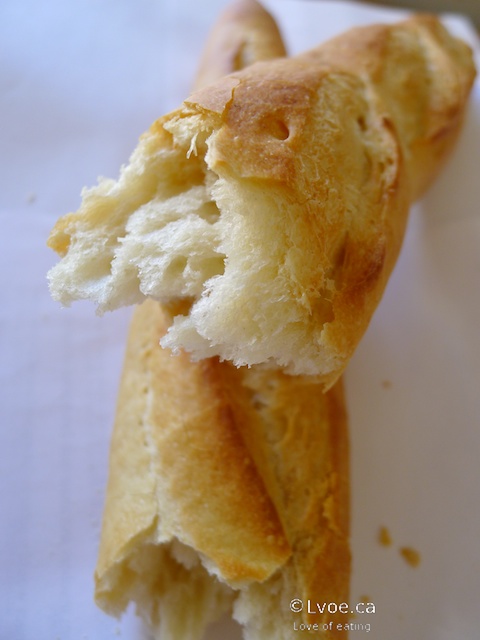 I snacked on this throughout the day with some havarti.
Tomato, Onion Bacon Pastry Thing ($4.00)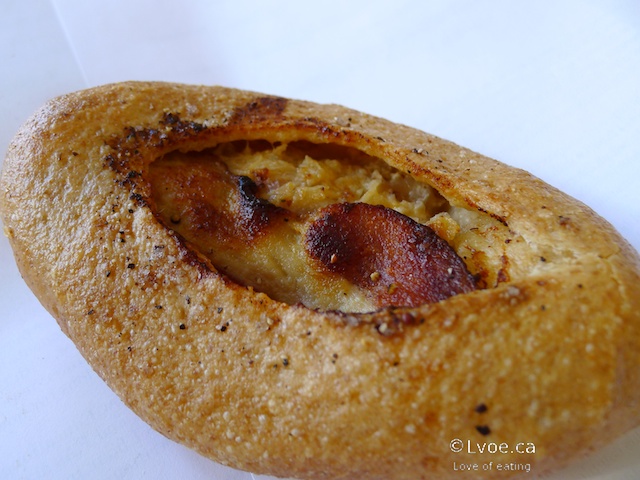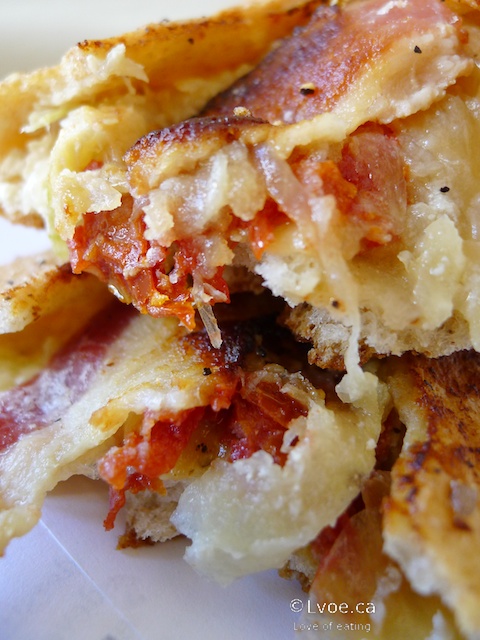 I don't know what to call this. It's not really a pastry. The guy at the counter didn't know what this is called either. He tells me, "it's like a pizza pop!" I end up saving the mystery savoury item for lunch this afternoon, and I wish I bought more than one. It is so tasty! The bread is olive oily and crusty, but has a subtle sweetness to it. The fillings are indeed pizza-ish and very savoury but so much better than a pizza pop. Inside the oval there are tomatoes, onions (?) and a rasher of bacon. Cracked black pepper adds the finishing touch. Super.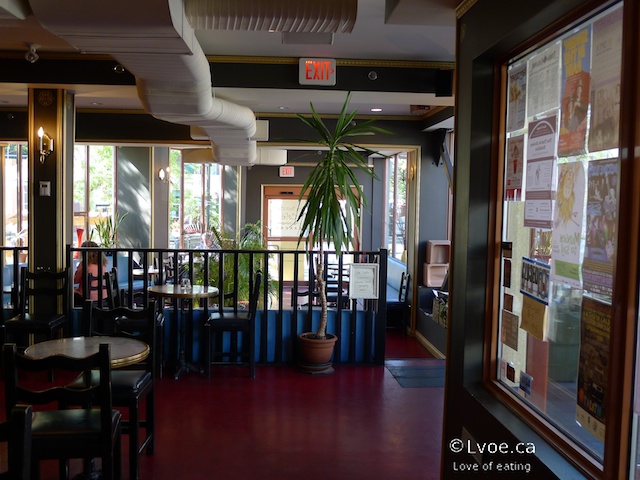 Mon Petit Choux attracts all types. Creepy types, like moi. Grannies having tea with their crochet sisters, travelers on business and pleasure. Smartly dressed couples having breakfast, and curiously, a skater dude with full sleeve tattoos. There's also some Ed Hardy going on in the corner next to the travelling senior couple from New Zealand. What a junction for a motley crew! The cute older New Zealand couple was asking about things people do during the different seasons in Nanaimo and they just referred to the Bathtub races as the Toilet Races! Of course I visualize this in my head immediately. Bwaahahahaa. This made my day.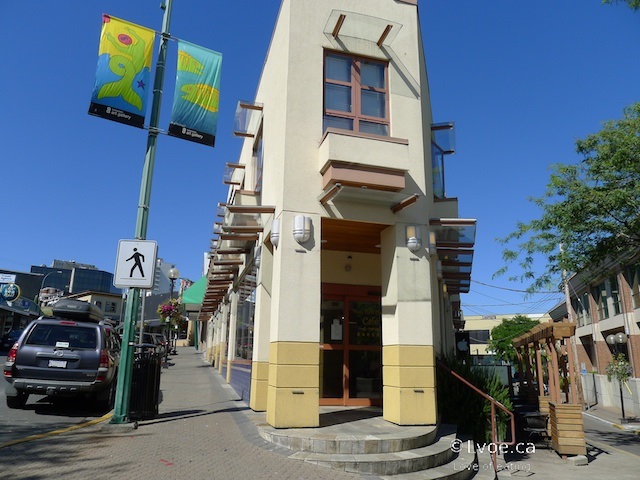 Mon Petit Choux website click here
Locations
Mon Petit Choux Cafe Bakery
120 Commercial Street
(Unit 101)
Nanaimo
,
BC
V9R5G6
Canada