Reply to comment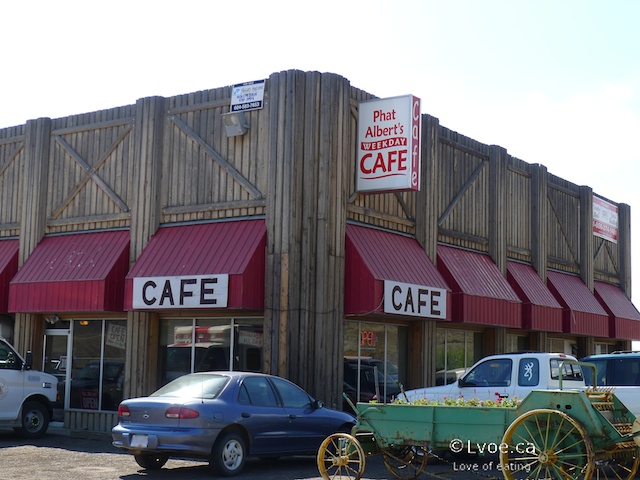 A couple of years ago I gave up 91 minutes of my life to watching a low budge movie called Thirst. There is a small scene in the movie where the characters stop to eat in a diner. In real life, and in the movie, the diner was called Nag's Stop. Nag's Stop closed a while ago, but after some time elapsed the eatery re-opened as Phat Albert's Weekday Café.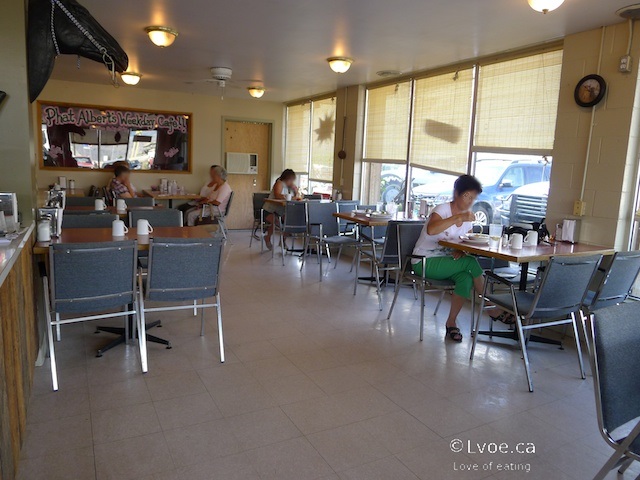 This DDE is barely noticeable at the side of the highway in between a Petro Can Cardlock and ASC Automotive Repair. The menu is typical small town diner fare.
Chocolate Milk Shake ($3.50)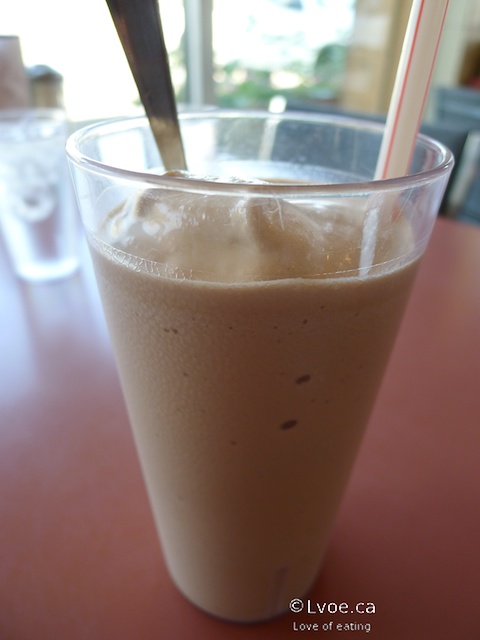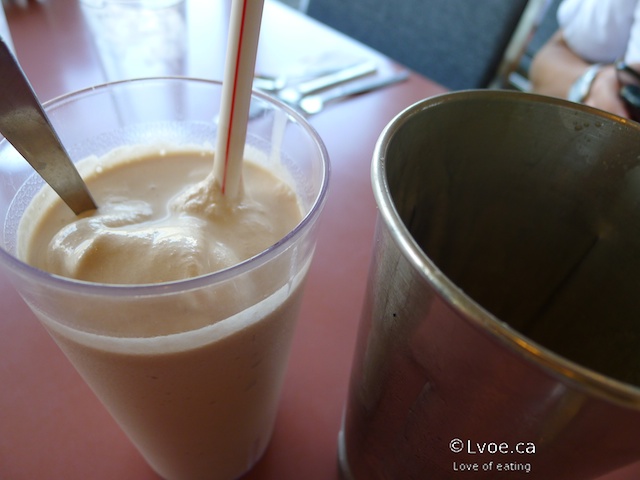 I wasn't expecting that a chocolate milkshake would even be an option on the menu, but here it is! The shake is thick and chocolate-y sweet. The generous portion can satisfy two shake-lovin' people if they care to share.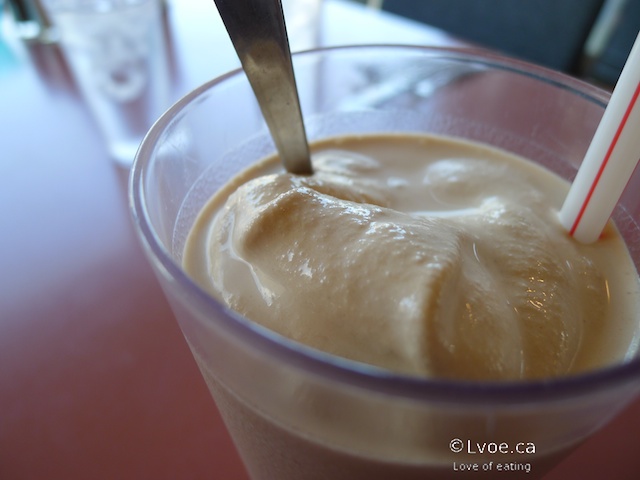 Did you ever watch that early 2000 family TV drama called Party of Five? I never really watched it, since it was a bit cheezola for my TV taste, but I know of "Party of Five"...through TV fromage lover: DL.
It's the actress that portrayed the youngest Salinger sibling that is the main character of Thirst.
Reworked Breakfast ($11.00)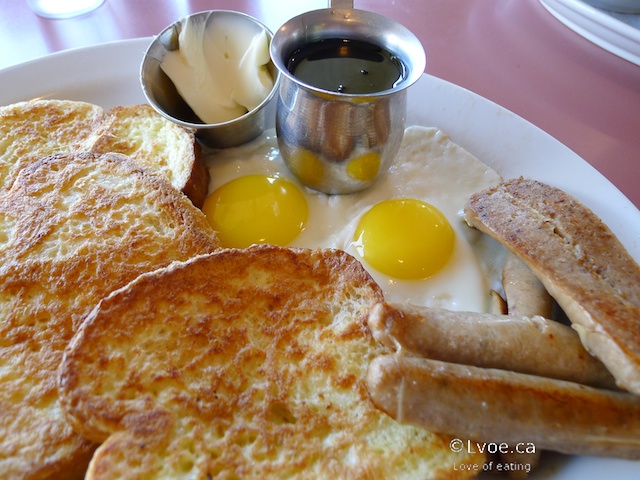 Basic diner breakfast. Phat Albert's Reworked Breakfast includes three slices of eggy French toast, a couple of eggs, and three split pork sausages.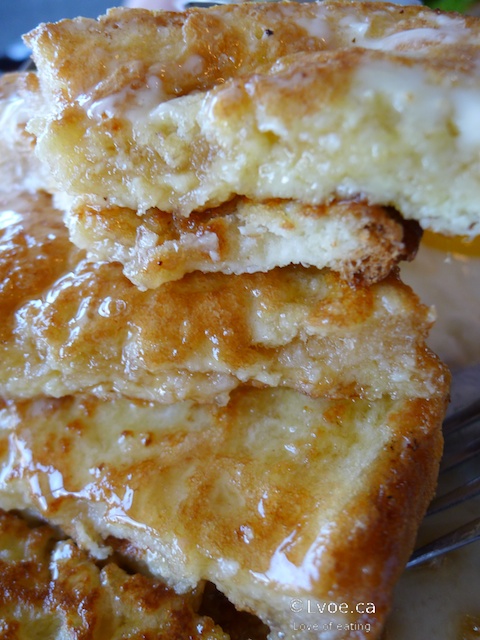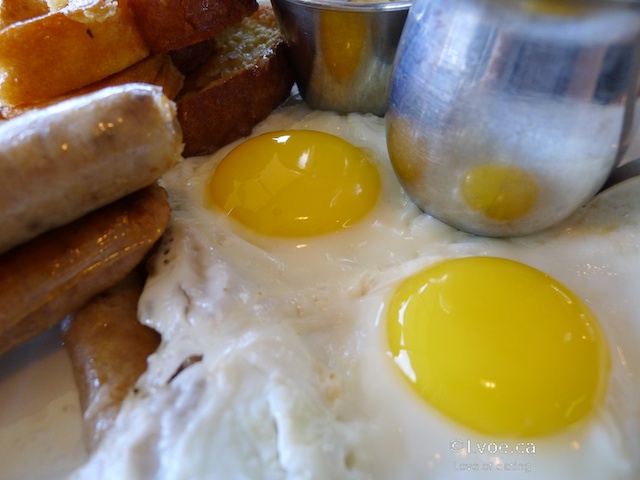 Triple Decker Chicken Club ($11.50)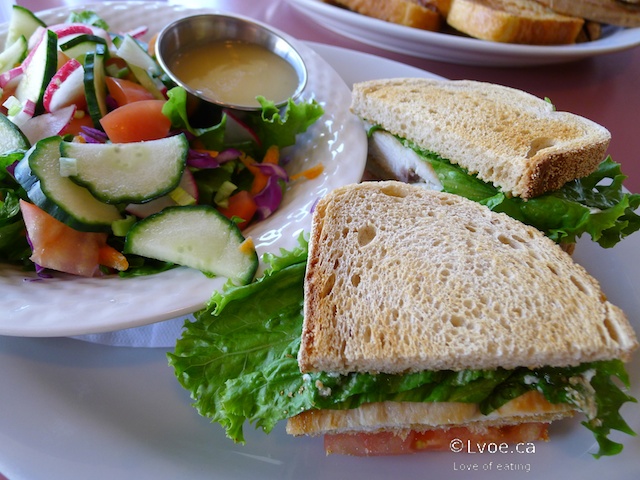 Thirst is supposed to be a thriller, but you know how some low budget movies are so ridiculous that they unwittingly become comedies? Well that is Thrist.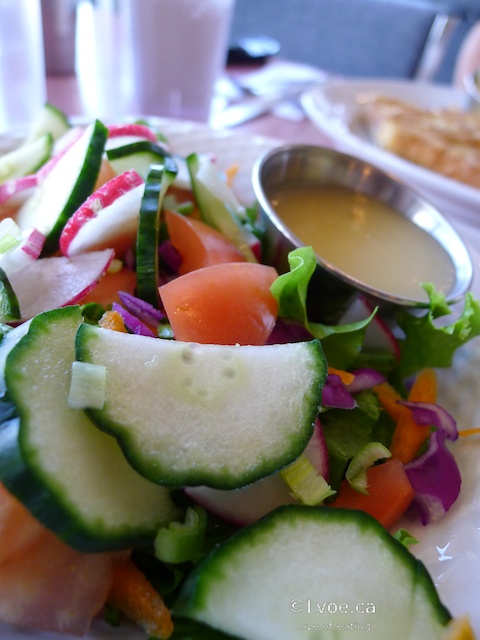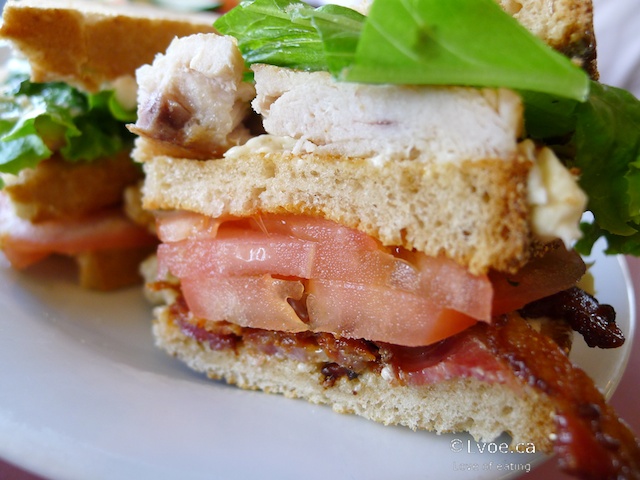 Phat Albert's sandwiches are served with a choice among soup, salad or fries.
This is a pretty okay home-style club sandwich. The sandwich features crispy bacon and a whole chicken breast. Speaking of breasts…according to Thirst, if you ever get stuck out in the desert...a breast implant may save your life. (I actually laughed out loud during this scene.)
So that's Phat Albert's Weekday Café. I would have never noticed this diner here, if it wasn't for a locally filmed B-movie. I know I'm giving Thirst a hard time, but it's so crazy-terrible that it is undeniably memorable. Kinda like Sharknado. (Yup, sat through that one too.)
Isn't it funny how I have limits to watching cheesy TV, but when it comes to movies my fromage tolerance knows no bounds.
Phat Albert's Weekday Café Menu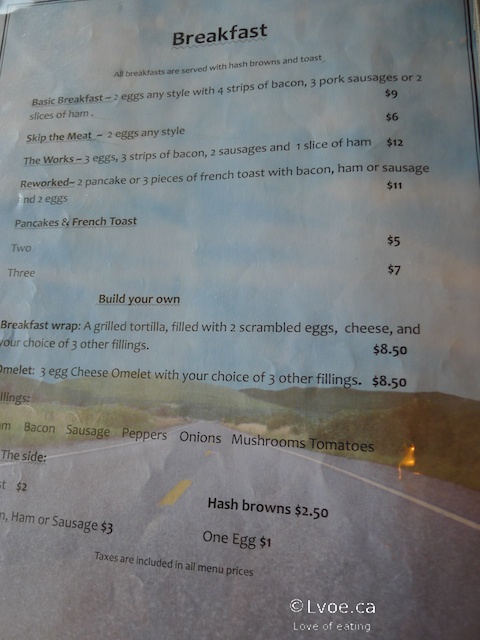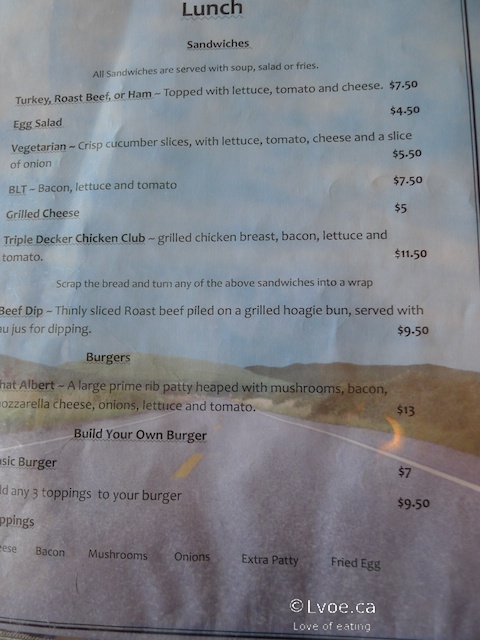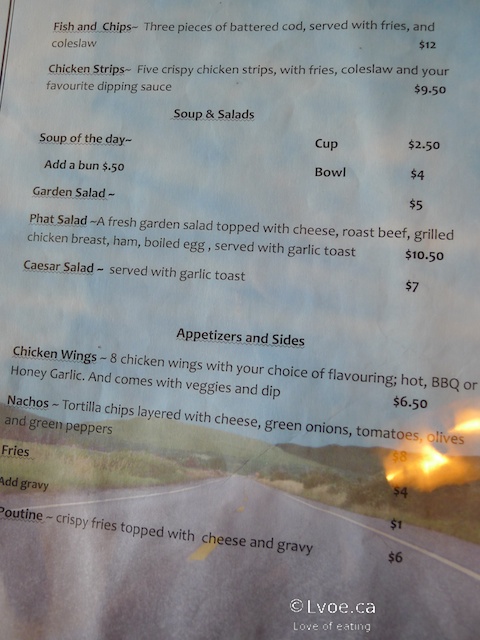 Locations
Phat Albert's Weekday Cafe
488 Trans Canada Hwy South
(on frontage road next to ASC Automotive)
Cache Creek
,
BC
V0K1H0
Canada