Reply to comment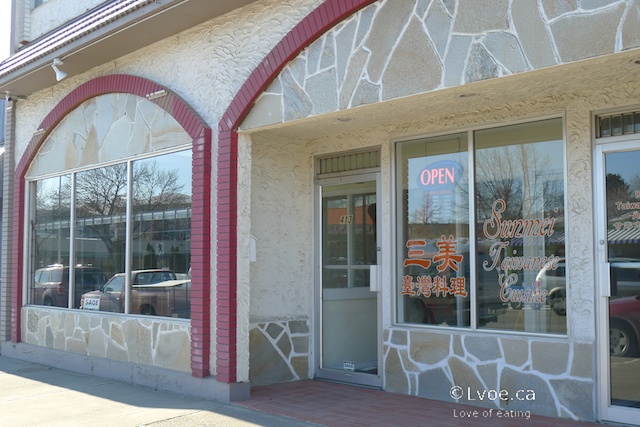 Hello again Kamloops. Yowza, there has been so many changes since I've been away. Some places have said farewell, while others have moved in to give it a go. Sunmei Taiwanese Cuisine is one of those places that moved in to give it a go. Sun Mei occupies the spot that used to house Warunee's Thai. I saw A.L. was enjoying some lurofan a while back and had put Sun Mei on my places to check out when I rolled back into town.
Usually when I eat Taiwanese, it's during a trip out to the coast. And it's generally when I have a hankering for those pork bunwiches, beef noodle soup and bubble tea. And it's often late in the evening...so it is a nice change to have Taiwanese for lunch and to have it in Kamloops. (Oh and how can I leave out the shaved ice? It is much more luxurious than it sounds. Taiwanese shaved ice is what a snow cone dreams of becoming when it grows up.)
Stewed Egg ($1.50)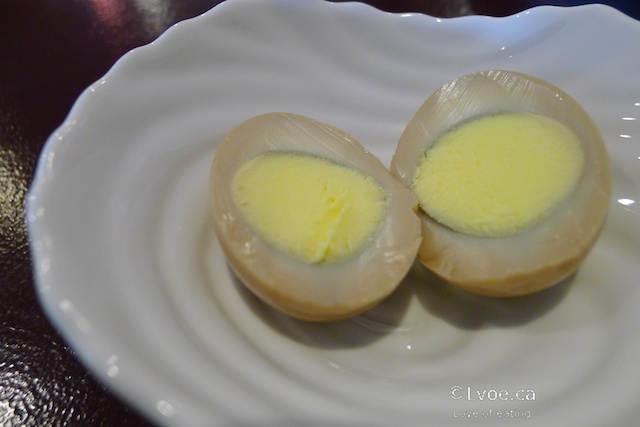 I like a little extra eggy protein for my beef noodles.
Beef Noodle Soup ($10.95)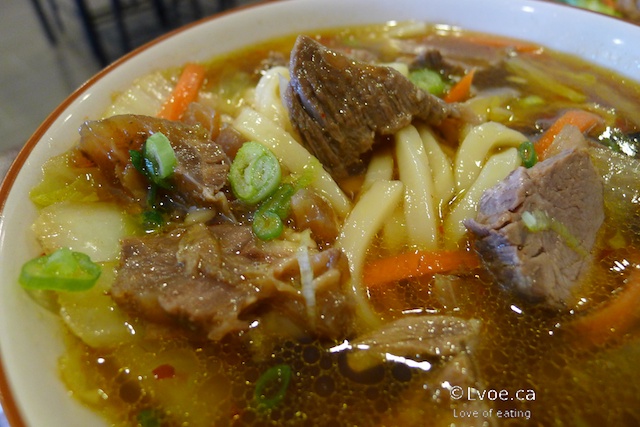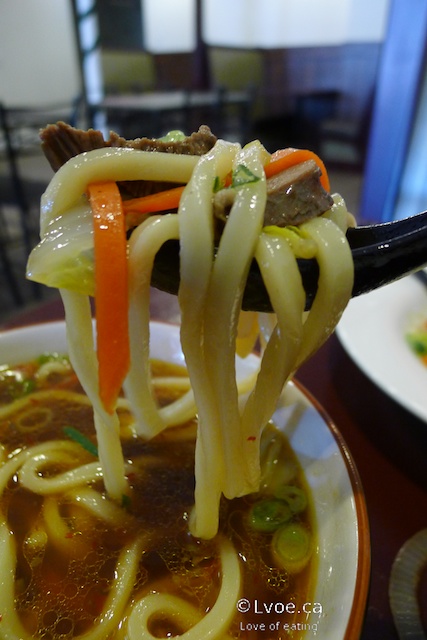 This was wonderfully satisfying. The broth is beefy and the bowl is meaty. The beef is generous and even the tendon-y bits are fall-apart tender. There's something extremely comforting about soupy noodles on a chilly day.
Pickled Cabbage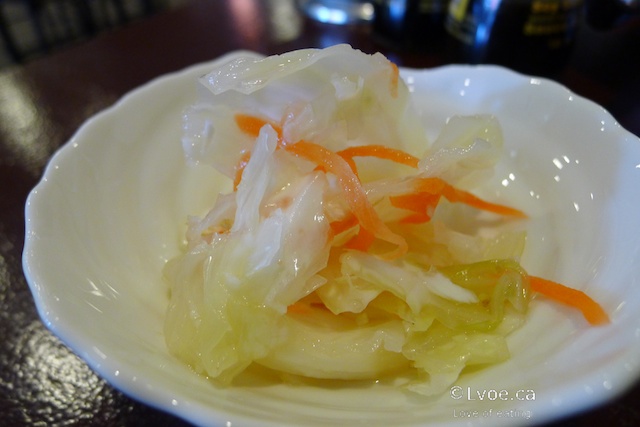 This is simple Taiwanese pickled cabbage and it's so good. It's just a refrigerator pickling technique with vinegar and some sugar.
Pork Meatball Stir Fry Noodle ($10.95)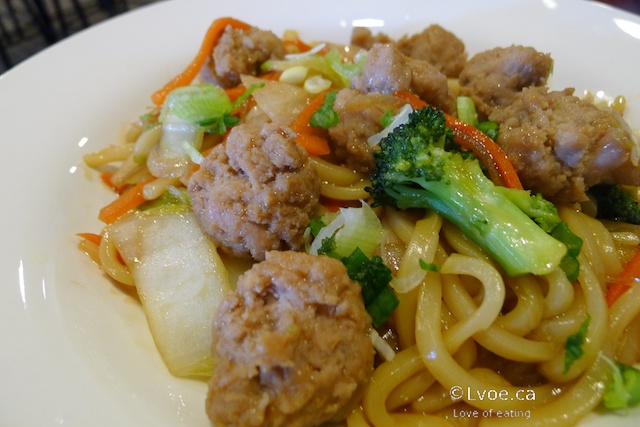 So I have already placed my order for Beef Noodle. This means, I am hoping DL will order a non-noodle dish. Maybe the "Lurofan" pork on rice perhaps? Or the pork meatballs on rice? I squint my eyes to focus as I try to Charles Xavier DL into ordering a rice dish.
DL obviously had the Magneto Helmet on, because Pork Meatball Noodles came to the table. The pork is mildly seasoned and the noodles are similar in texture to the noodles in soup with a bit of chew.
Both the plate of pork meatball noodles and bowl of beef noodles were substantial enough to share between two very hungry people.
Red Bean Pastry with Duck Yolk ($2.95)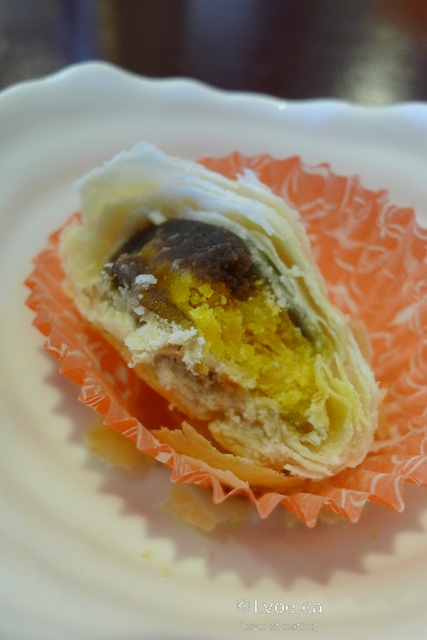 I love duck yolk in pastry. It really cuts down the sweetness of the red bean paste. I like duck yolks in lotus paste pastries too for the same reason.
Baked Red Bean Pastry ($2.95)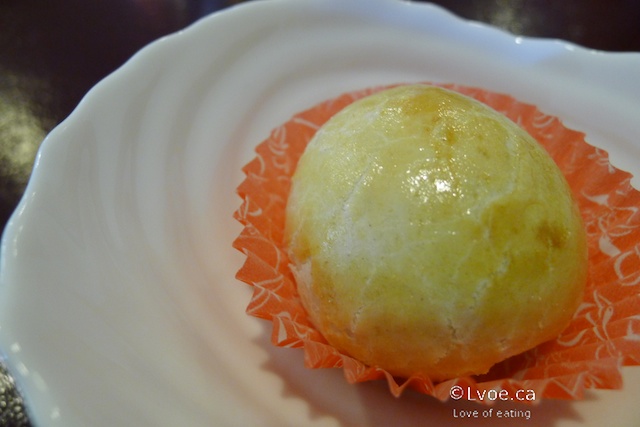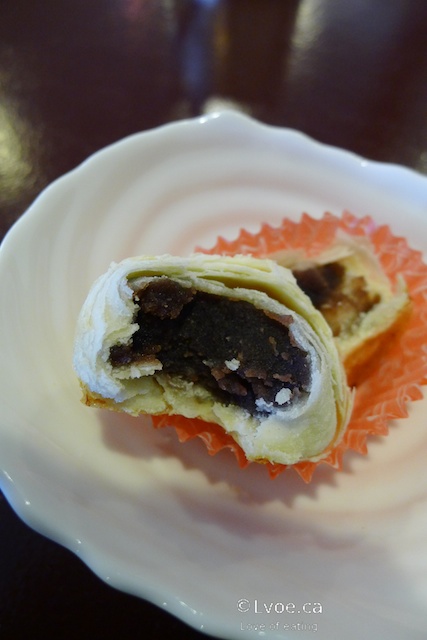 For those that can't fathom a duck yolk in the middle of a sweet bakery good, here is the pastry with just straight up red bean paste. This is a little too sweet for me.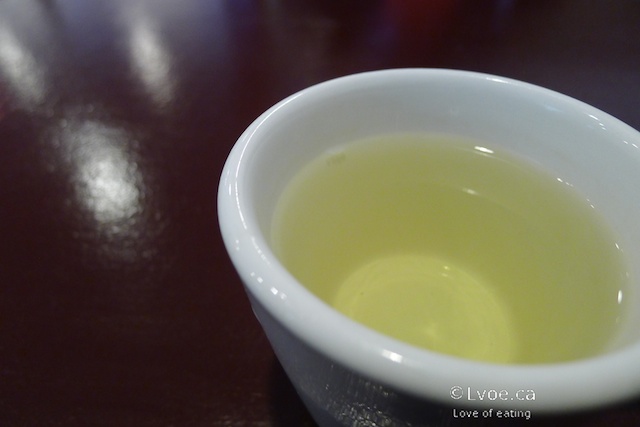 Sun Mei offers up a monthly menu. Our super welcoming server eagerly explains how they are trying to change up the menu on a monthly basis to find out what works for Kamloops. It's truly home-style fare at Sun Mei which is the best kind of fare, no? At the time of my visit, we are the only customers throughout the entire visit…and we lingered…for a long time. I hope Kamloops will give it a go.
Sun mei Taiwanese Restaurant Menu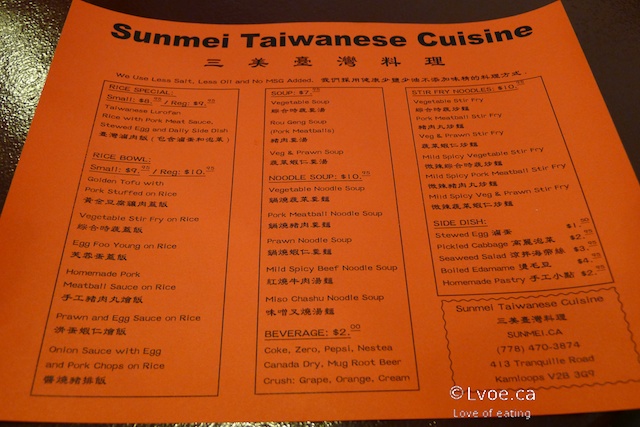 Sunmei facebook click here
Locations
Sunmei Taiwanese
413 Tranquille Road
Kamloops
,
BC
V2B 3G9
Canada