Reply to comment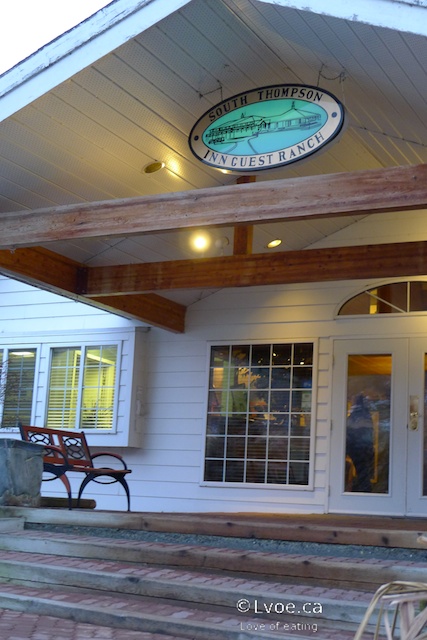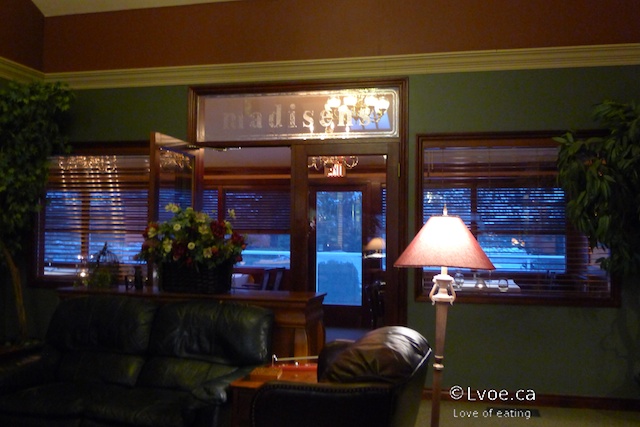 The South Thompson Inn Guest Ranch. I don't get out this far for a meal very often but here I am again at Madisens. I haven't thought about this little restaurant tucked inside the South Thompson Guest Ranch for a while.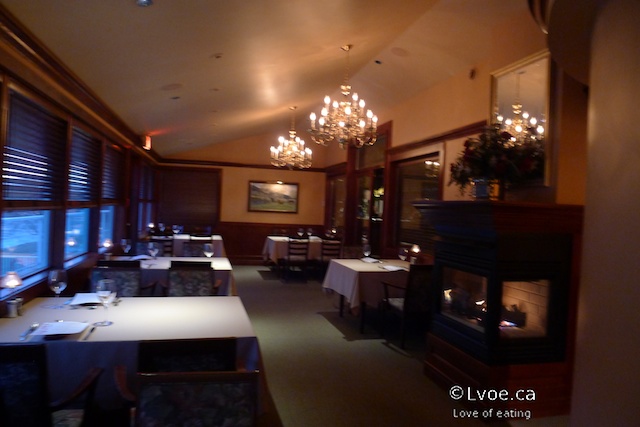 One of the reasons why I'm here tonight is because I've never been happy with the photos in my initial Madisens' blog post. (Click here for that first visit.) So I thought this would be a good excuse to check out Madisens again. The space is cozy by the fireplace, and dimly lit for ambiance.
Roasted Butternut Squash Soup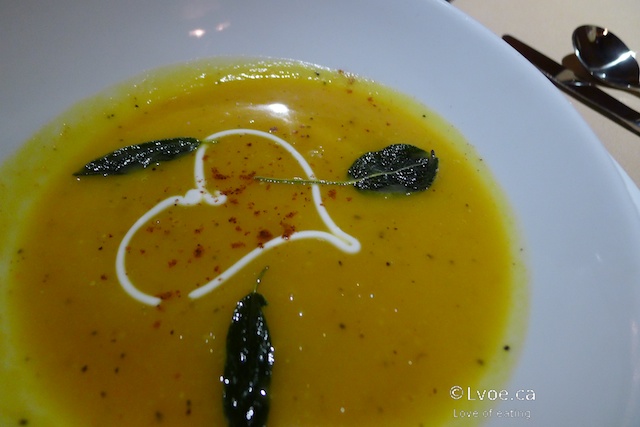 I noticed that I've grown quite fond of pureed soups over the years. The butternut puree has a little sweetness to it that is makes this first course delightfully light. A little bit of crème fraiche love and a few deep fried sage leaves finish this sunny bowl.
Strawberry Spinach Salad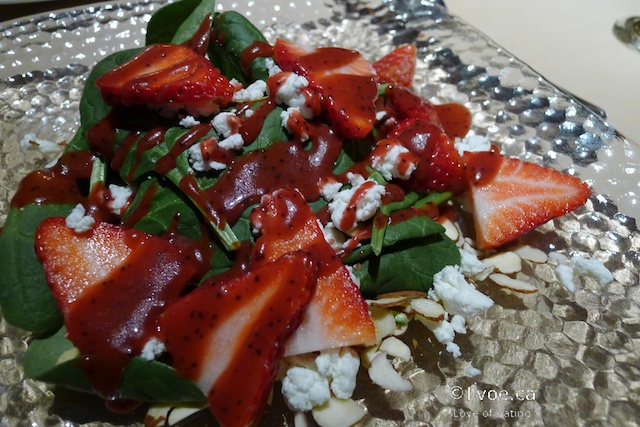 This salad tastes much better than it looks. Initially, I thought, "Whoa, that's a lot of raspberry vinaigrette," but after a little mix n' toss the coverage on the spinach, almonds and strawberries were just enough. The goat cheese is super creamy, but not overpowering in the goat cheesiness. Sometimes I find a little goat cheese goes a long, long way. But the creamy crumbles in this salad are just right.
Roasted Beef Tenderloin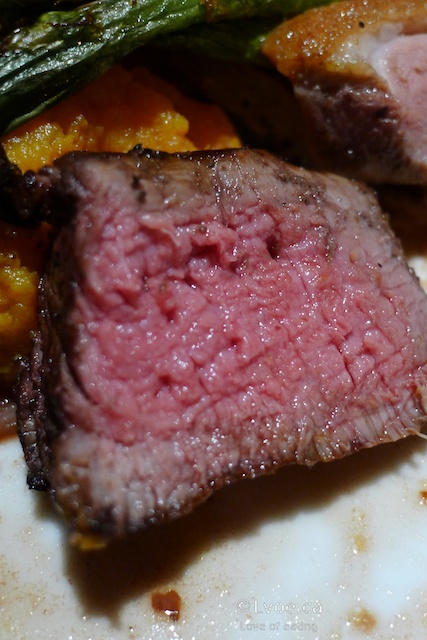 Tender, but not as tender as last time, (Gawd, last time the beef was like butter...) but still so enjoyable. The thick tenderloin sits atop a generous heap of potatoes dauphinoise, which is a glamorous, creamier version of good ol' scalloped potatoes.
Roasted Duck Breast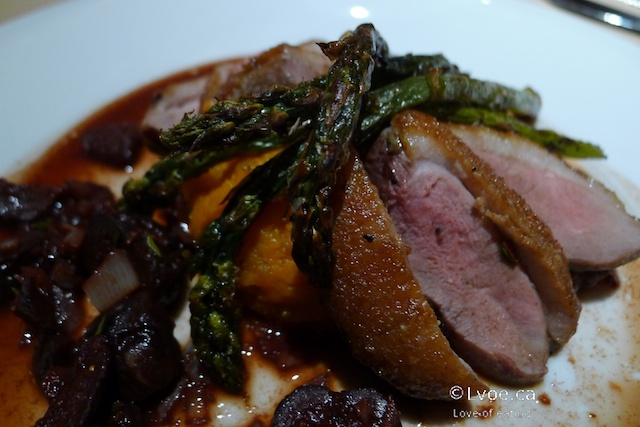 The duck arrives at the table looking a little dry. Like it had been pre-maturely sliced and waited around for a while. I scoop some fig and wine reduction on the slices and continue on. It still has lovely aroma and crispy skin. I especially like the figs and duck together. In fact, I might like the figs the most on this plate. As I feel my belly becoming full, I manage to only put a small dent into the smooth mound of mashed sweet potatoes underneath the asparagus.
Coffee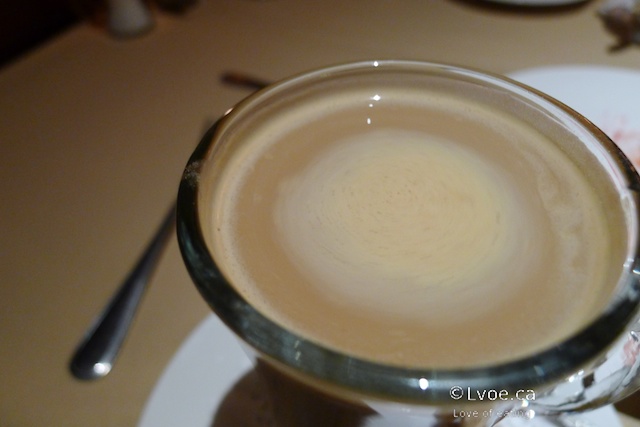 The service is young, friendly and super casual. She gives us some extra time to let the goods digest before bringing out the sweets.
Cheese cake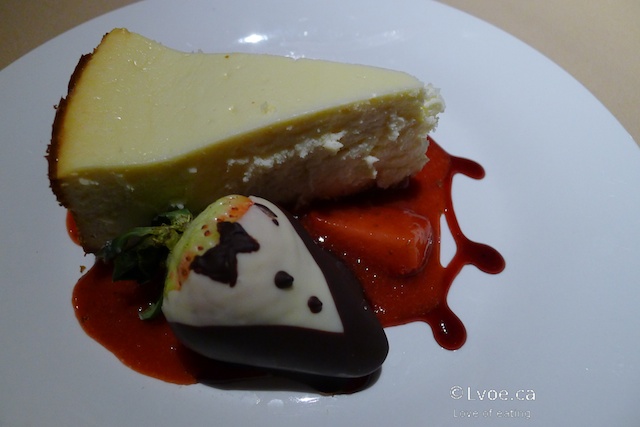 Rarely ever do I order cheese cake. It's one of those items in which I like the idea, but can't actually eat more than a bite. I think I romanticized the idea of cheesecake in my brain by watching way too many episodes of the Golden Girls. Did Sophia, Blanche, Dorothy and Rose ever solve a problem without cheesecake?
Frozen Lemon Cream Cake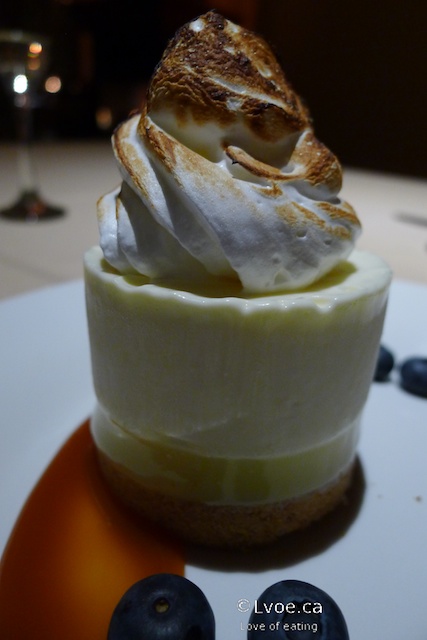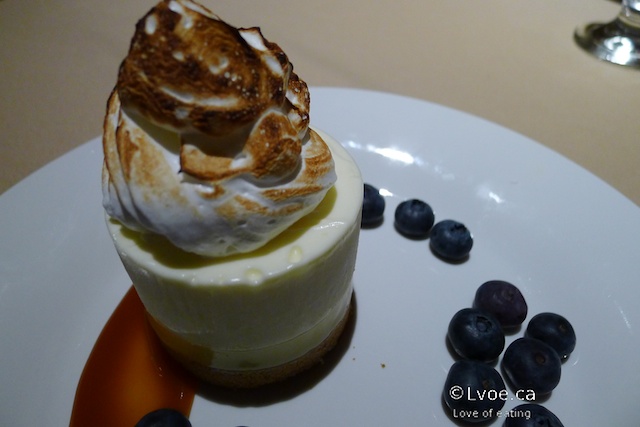 I like this sweet ending the most out of the two. Although the bottom crust is a little tough to cut through, the ice cream is cool and sweet with the mid layer having just enough tanginess to remind me it's a lemon dessert.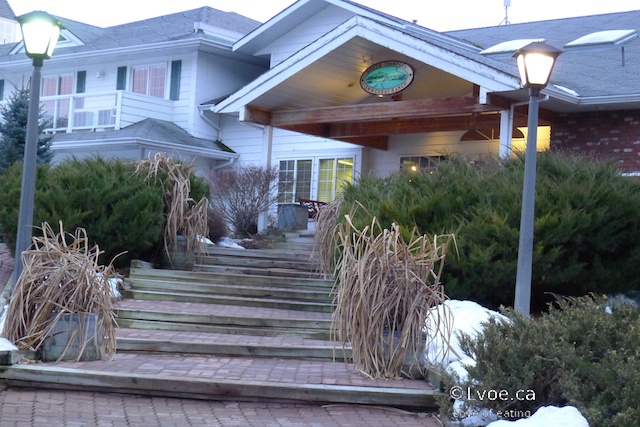 I really need to dine at Madisens in the summer, and not in the dark dead of winter. I need more light. They have a wall of windows in this restaurant, yet each time I've visited it's been for dinner and always under the darkness of the long winter evenings. So I'm pretty glad daylight savings just happened this weekend. This means longer daylight hours and days with shorter evening darkness are sure to be coming our way.
Madisens website click here
Locations
Madisens
3438 Shuswap Road
(South Kamloops Inn Guest Ranch)
Kamloops
,
BC
V2H 1T2
Canada
Phone:
1 800 797 7713 or 250 573 3777