Reply to comment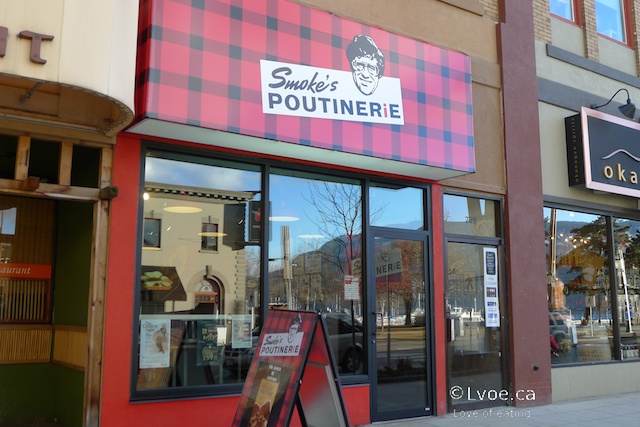 Before heading out to Kelowna I started some of my spring-time yard clean up. I always like to give myself a couple of days to rake up the debris under the cedar hedges. It seems raking only once is never enough. Even when I think I've done a good job underneath the hedges, the next morning it will look like I've done nothing as the copper coloured needles congregate under the conifers again. Are they "needles" or "leaves"...?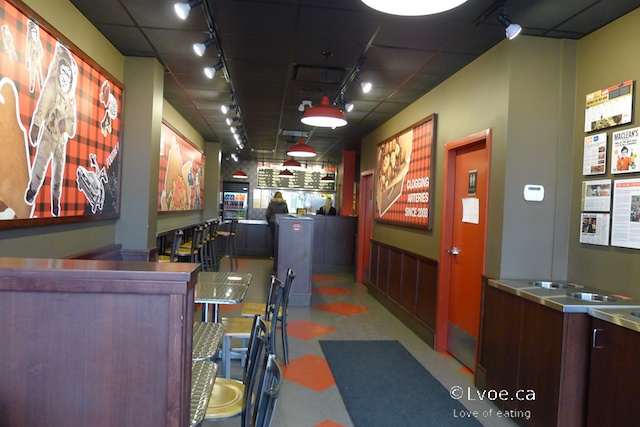 Smoke's Poutinerie is a few doors down from the Salted Brick on Bernard Avenue near the water. It serves variations of the traditional cheese curd topped French fries. Is poutinerie a word? I've never heard of this Smoke's Poutinerie until I strolled past it just now. Most of the franchise locations are in eastern Canada with two (so far?) being in BC:
1. Vancouver, on Granville Street next to the Roxy nightclub (I can't believe the Roxy is still around!?)
2. Kelowna, on Bernard Avenue near Water Street
I love me some potatoes so, I'm totally going to try! I really wanted to just have the regular poutine with curds and gravy, but then DL shoots me a side-eye and hints to me, with a yawn, that my choice is boring.
Double Pork Poutine ($7.99)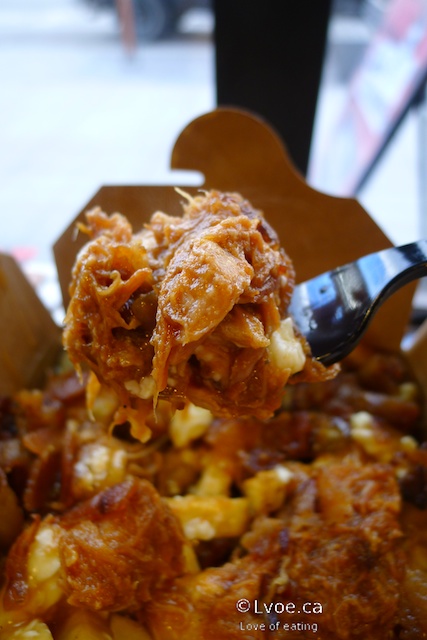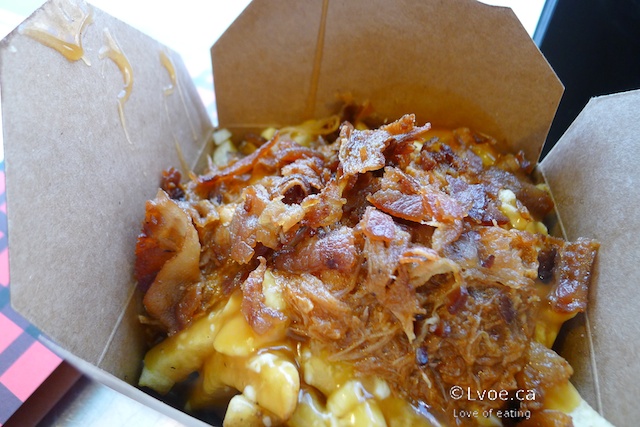 Did I just get food-choice bullied? I order the Double Pork Poutine, because if single pork is good then surely Double Pork is better. The thick cut fries are topped with gravy, curds; chipotle pulled pork and double smoked bacon. There's a lot of pork and a lot of fries.
What do you do with your cedar hedge debris? I have found that those evergreen leaves/needles, (or whatever they're called,) take a hella long time to compost.
Pierogi Bacon Poutine ($7.99)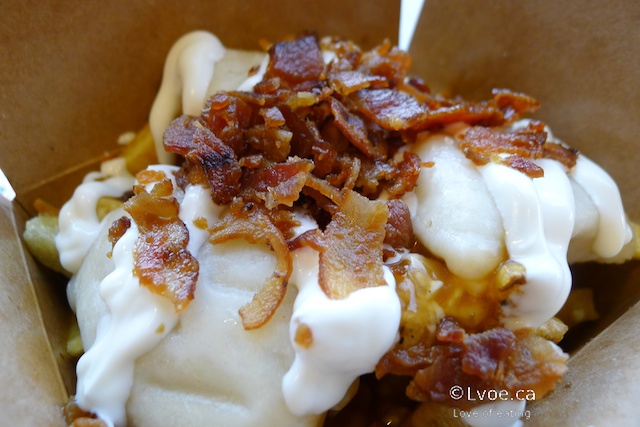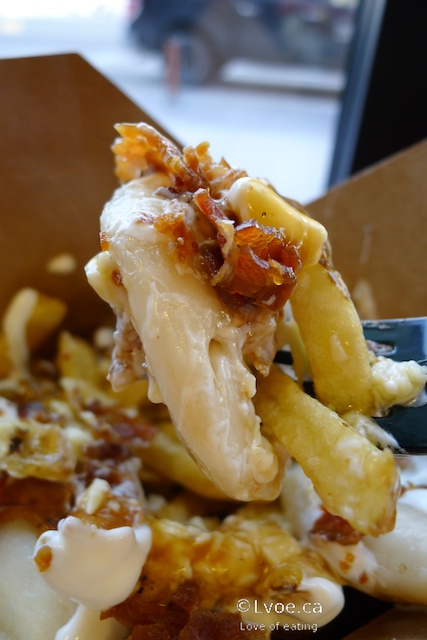 Potatoes on potatoes! This selection is topped with pierogies, double smoked bacon, sour cream and of course cheese curds and Smoke's signature gravy. Poutine is an indulgence, so I guess if I'm going to indulge; it was a good call not going with the basic "gravy n' curds" version.
The toppings and squeaky curds are tasty and generously applied, but I'm not sure if I'm a fan of their gravy. Maybe because I've always associated poutine with having rich, dark, home-style beefy gravy, and Smoke's signature gravy is...not. The brown sauce still provides some saucy moisture to the mound of spuds.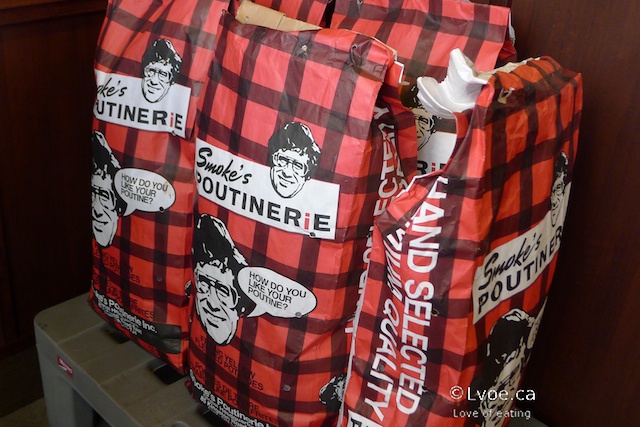 The service is FAST and helpful, making this take-away poutine a convenient hearty snack. (Hearty, or heart-attacky? You decide.) I think the basic portion is quite substantial, especially if you intend to have Smoke's poutine as a snack. If you can finish a serving in one sitting, I believe you can safely skip your next meal and not parish. I imagine Smoke's Poutinerie will be a popular spot with the summer crowds. Ah, summer...that season seems like such a long wait from now. Maybe my Spring yard work will make summer seem that much closer.
Smoke's Poutinerie website click here
Smoke's Poutinerie facebook click here
Locations
Smoke's Poutinerie
100-269 Bernard Avenue
Kelowna
,
BC
V1Y 6N2
Canada