Reply to comment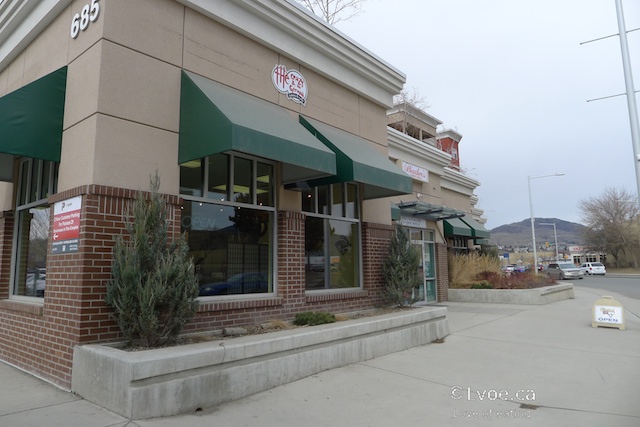 The Crazy & The German. Interesting name for a bakery café, eh? Anyhoo, I'm here for a bite of lunch before I attempt to put a dent in my lofty To-Do list this afternoon. I like to combine my "to do" list with my grocery list so, it makes for a long list.
The Crazy and The German café is located in the Library Square development across the parking lot from The White Spot in the Holiday Inn on Tranquille Road. The display case is loaded with freshly baked German pastries and I'm super excited about what will follow me home today.
Chicken with White and Wild Rice Soup ($4.00)


Generous serving of hot soup for a cool day.
Bratwurst Semmel ($3.50)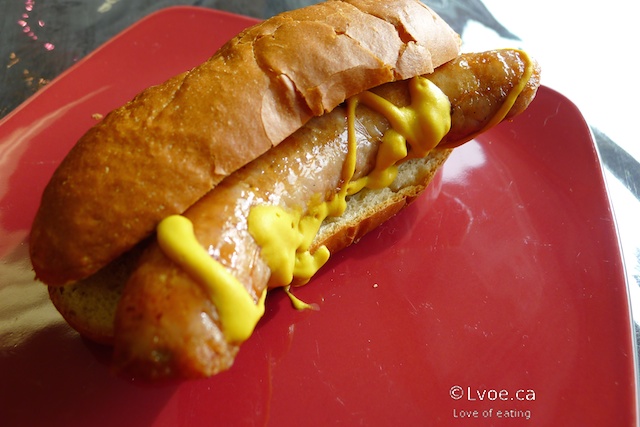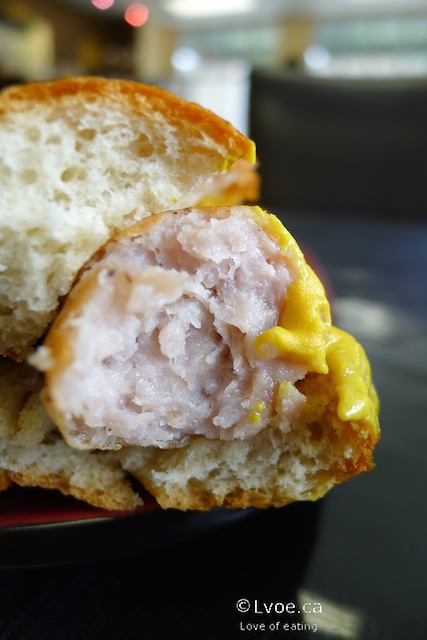 Straight forward sausage on a bun with a squirt of mustard, but oh so satisfying. The bratwursts come from Erik's Sausage & Meats. Whenever there is bratwurst on a menu DL likes to remind me about the time when I was too cheap to pay for a carriage ride up to Schloss Neuschwanstein. In my defense, it wasn't that far of an uphill walk. 20 minutes, maybe? However to a starving DL, the tubular meat vendor halfway up the switch-back path seemed like an oasis. That desperate bratwurst cart visit became DL's first bratwurst semmel. Yeah, so you're welcome DL.
Caramel Latte ($4.25)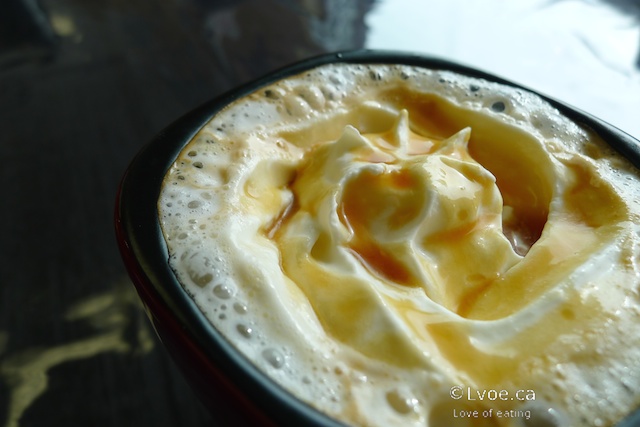 As I sip this sweet mug of milky espresso, the café fills with both take-away and dine-in customers. There is an entire Strawberry Quark-Cheesecake sitting in the display case. What are the chances of it selling out by the time the queue subsides? I sip my latte, as the items in the display case start to dwindle down. A couple that was dining-in when I got here assesses the situation far better than I, and the wife gets up to secure a place in line.
I wasn't too concerned with things selling out, because please, how can an entire Strawberry Quark Cheesecake sell out before my eyes? By the time I got my butt back up to the counter I spied two wide slabs left. Before I get to choose my pastries, there's one senior gentleman in the queue ahead of me. He does not look like a Quark kind of gent. I'm not worried.
Gah! Turns out, yes, he is indeed a quark type of gent! He happily scoops up the last two pieces and leaves with a knowing smile. Did an entire Strawberry Quark Cheesecake just sell out before my eyes?
Bienenstich or Bee Sting Cake ($4.00)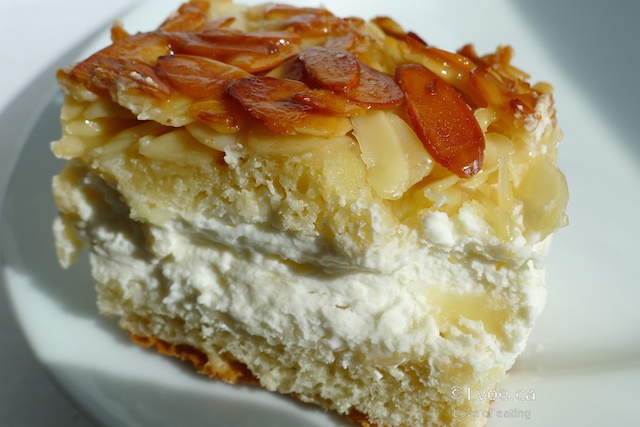 My favourite part of this whipped cream filled Bee Sting slice is the toasty baked almond topping. So aromatic!
Apfel-Streuselkuchen or Apple Crumble slice($2.75)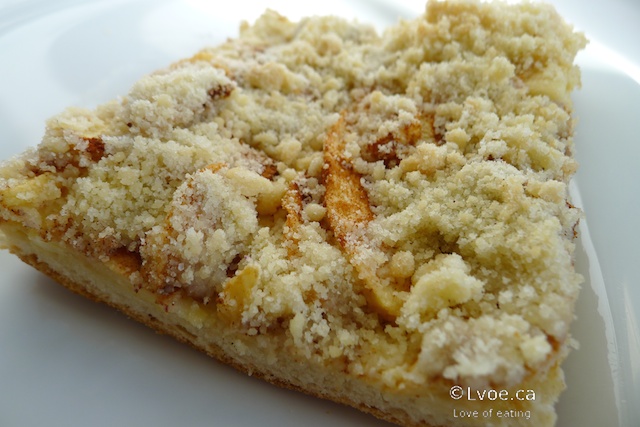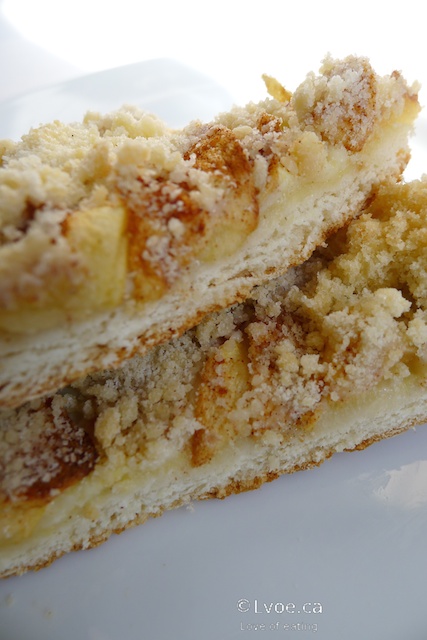 Super thin apple slices add just enough sweetness to this streusel slice.
Éclair ($4.50)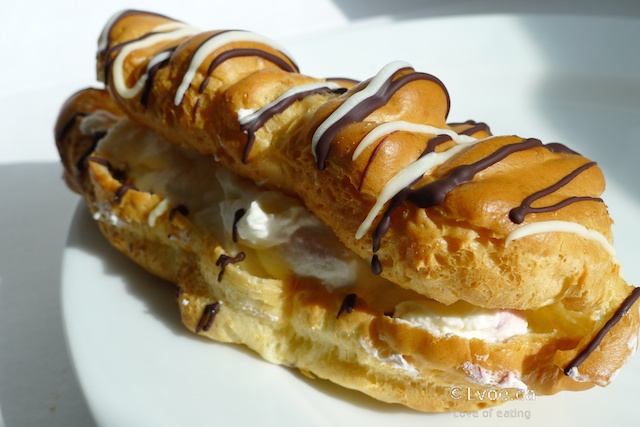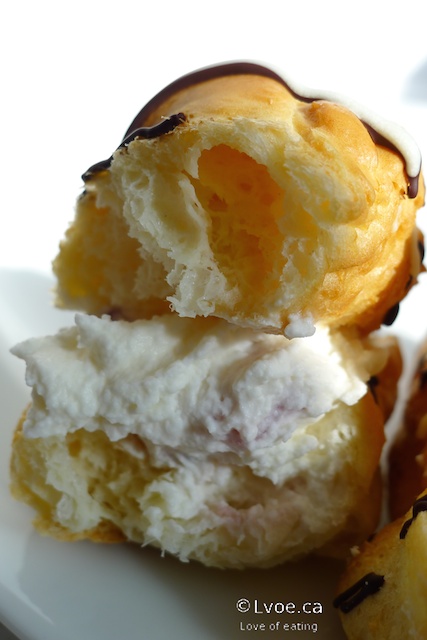 Chocolate drizzle and filled with whipped cream and strawberries. The poufy Brandteig pastry dough in this enormous éclair is wonderfully eggy!
Mandarin Orange Quark Cheese Basket ($3.25)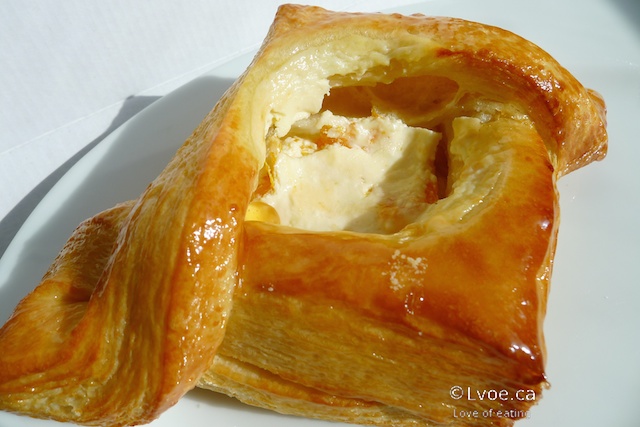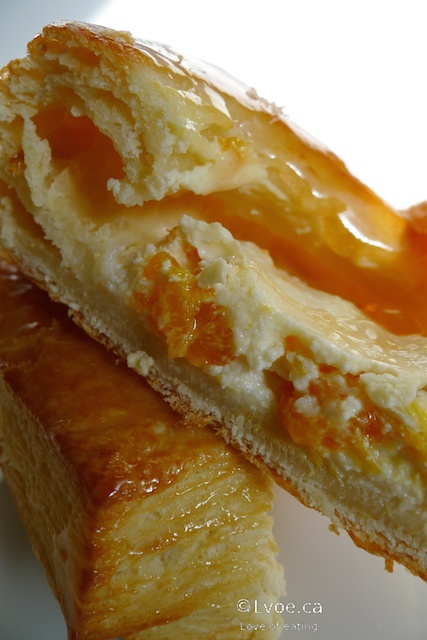 Did you know they make their own quark? Um...I think I just love saying "quark." Quark is basically fromage frais. And I love fromage frais. But "fromage frais" sounds so frou-frou. Quark is much more fun to say. It sounds like an interjection, no? QUARK!
Best part of all? None of the above pastries are ickly sweet, which I appreciate so much! I really enjoy the fact that their whipped cream taste like whipped cream and not a glob of sugar. I also spied pretzels, bread and a selection of savoury items too. I'll have to wait for another day to try those. In addition, I'll have to jot down on a future To-Do list to come back for a slice of quark cheesecake. I won't dilly-dally this time.
The Crazy and The German hours:
Monday to Friday 7:00am – 5:00pm
Saturday 8:00am – 3:00pm
Sunday closed
The Crazy and The German website click here
The Crazy and The German facebook click here
Locations
The Crazy and The German
685 Tranquille Road (unit #3)
Kamloops
,
BC
V2B3H7
Canada