Reply to comment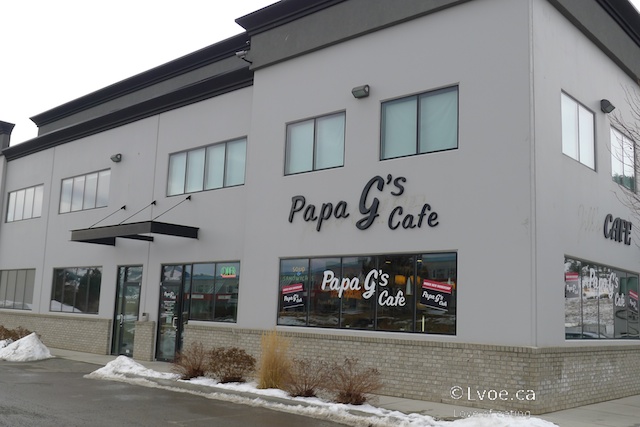 I have to head out of town later today, so I thought I'd start the day with breakfast out.
Papa G's Cafe is located at the old Jill's Café space, in an industrial enclave on McGill Road.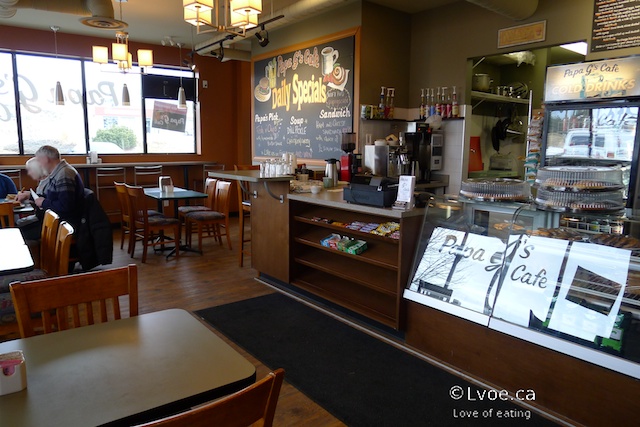 I've been neglecting things lately. I wish I could say I've been busy with projects or hard at work, but I've been MIA from all my responsibilities for something quite ridiculous.
Eggs Benedcit ($9.95)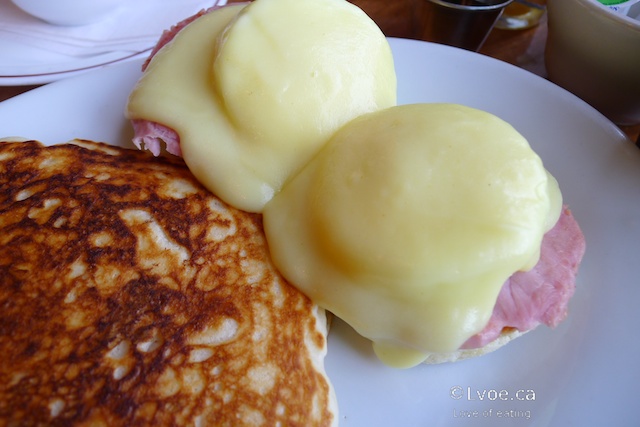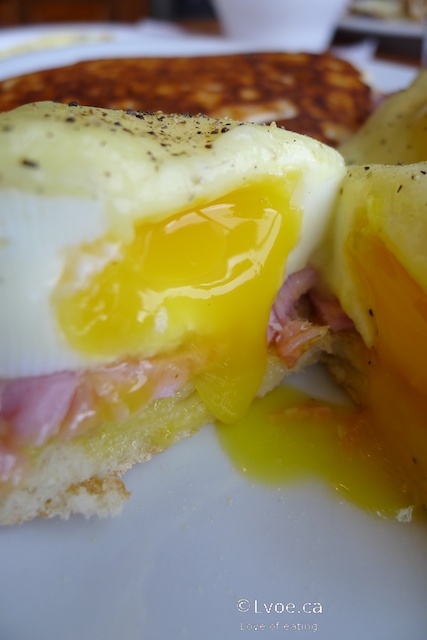 When the plate arrives, I give the eggs a side-eye. I know the server took great pride in informing us that everything is house made using local suppliers, but doesn't the Benedict look…artificial? I don't know, maybe it's because the hollandaise has a translucent quality and the eggs are poached in a mould as perfect round disks. The Benedict tasted fine and the yolks are happily soft. I opted to substitute my hash browns for a pancake. The pancake is "very dark" on the other side, but some extra butter and syrup helped with that.
For the last little while I have fallen deep into the rabbit hole known as Candy Crush. Yes, I am late to this party. I know.
Loaded Omelette ($9.95)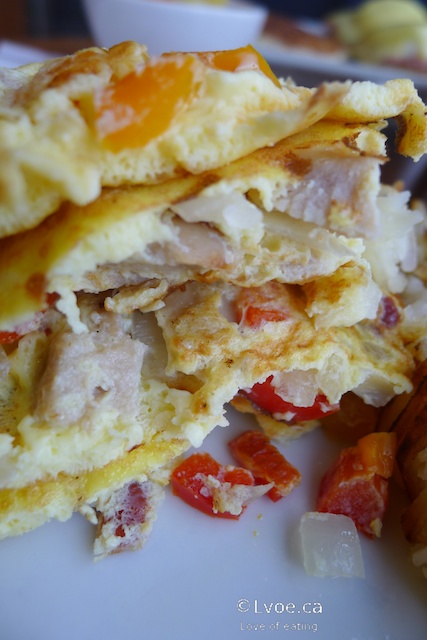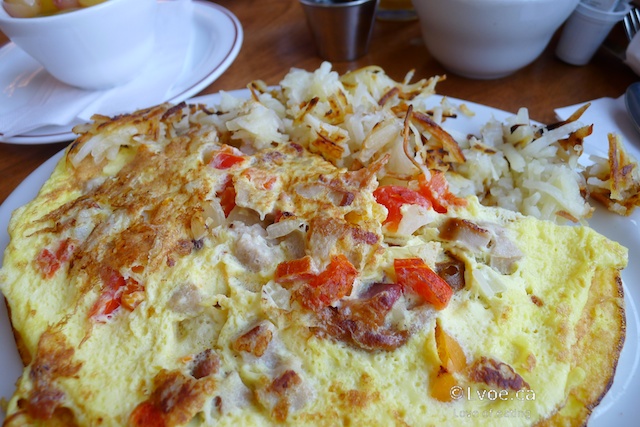 This omelette is loaded with sausage and bacon, some tomatoes and peppers. It's a dry omelette.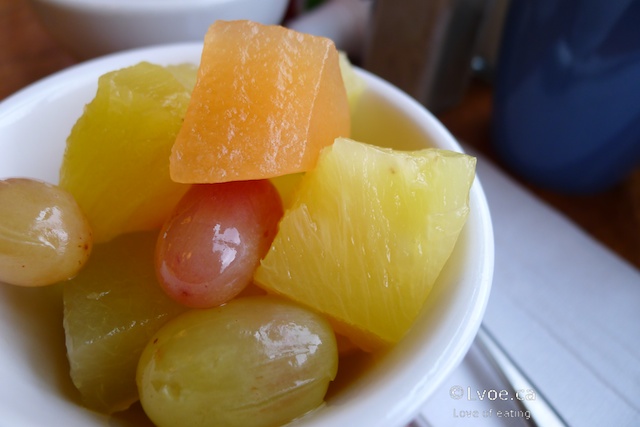 The fruit cubes in the fruit cup are a little translucent too.
One day, I was crushing candies from 6:00am to 3:00am the next day. Yes, you read that correctly. I always think I can "just play a few quick rounds…" I decided shortly after this particular day that my new found activity would have to stop. I'm a pretty active person, and losing an entire day to lining up lollies made me think I took the express train to Crazy Town.
Turtle Mountain Coffee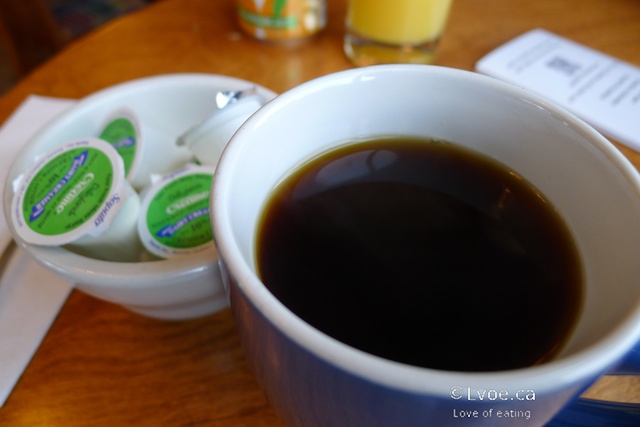 I find the real shining quality at Papa G's is their service staff. Our server is super welcoming and initiated conversation about where their ingredients come from. It's always great when the staff love their suppliers so much that they want to tell you all about them right from the get go.
I hope my little obsession is short lived as I am just going to quit cold turkey. I haven't even thought of it much until just right now. Maybe I just play a quick round or two…
Papa G's website click here
Papa G's facebook click here
Locations
Papa G's Cafe
1339 McGill Road
(Unit 101)
Kamloops
,
BC
V2C 6K7
Canada