Reply to comment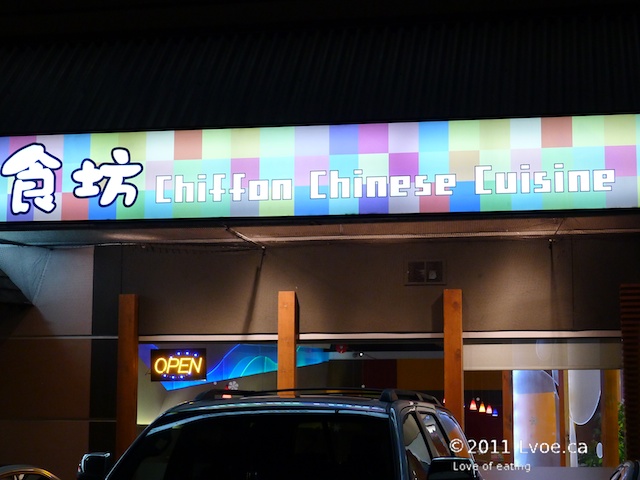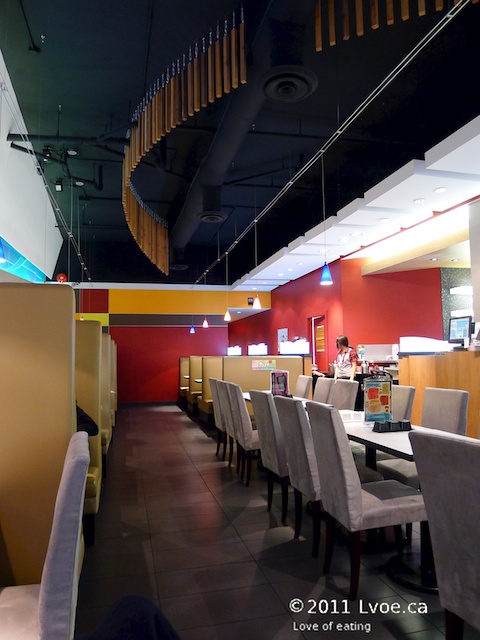 Chiffon has been renovated in the past few years. I have no idea if it is under the same ownership or not. They serve the same type of food, so does it really matter?? It's a bubble tea and Chinese café. We only stopped by for some refreshments.
Champagne Grape Green Tea with pearls ($4.75)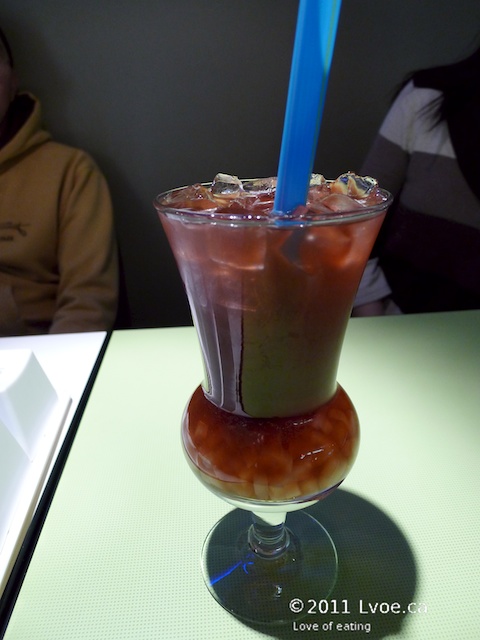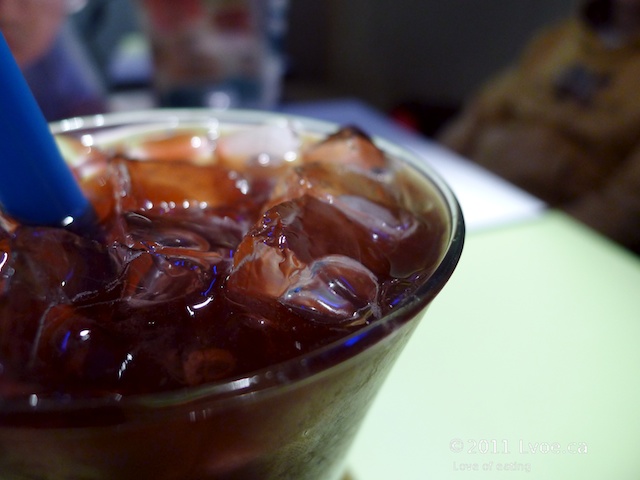 From the name I thought this drink might be carbonated. I guess I was thinking champagne as in the bubbly instead of champagne the grape. Sweet, grape tasting with an aftertaste of green tea. Nicely made pearls.
Lychee Slush with pearls ($5.00)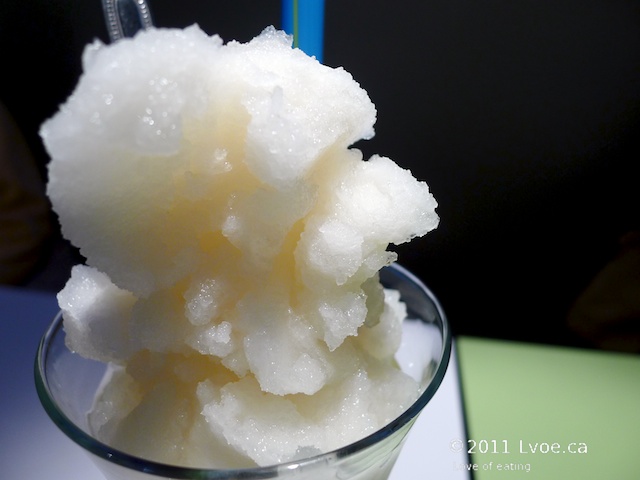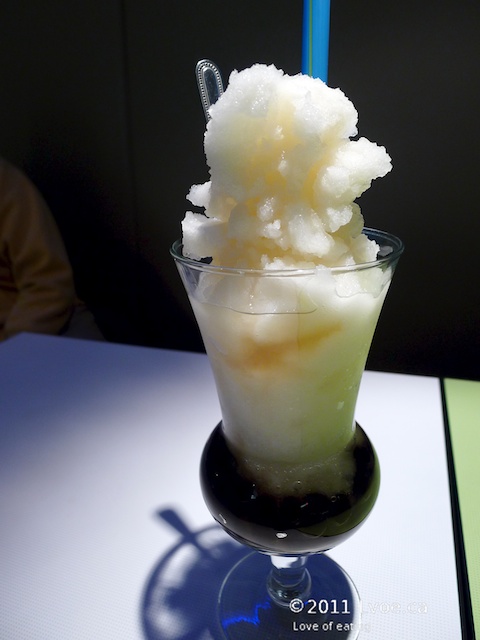 When slush is ordered it always seems like you get so much more, but really it's just more ice.
Coconut, Red Bean Bubble Tea with Pudding ($5.25)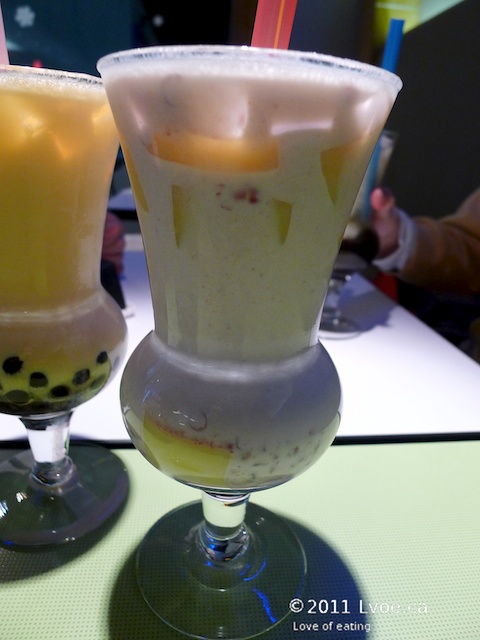 I didn't try this but it looks delicious! It was a custom order, made without caffeinated tea. The pudding pieces look big and chunky.
Papaya Milk Tea with pearl ($5.00)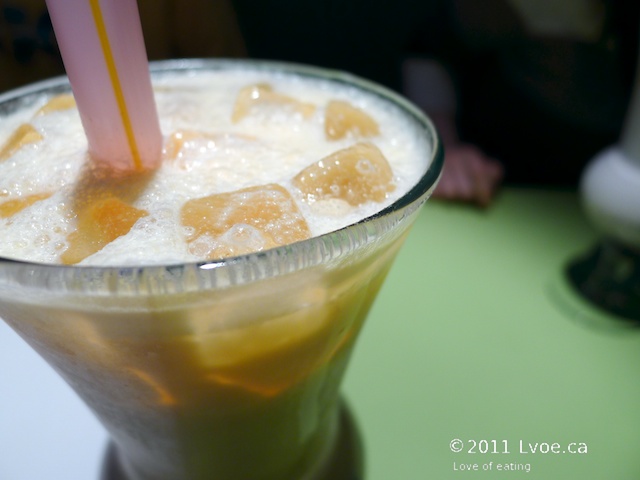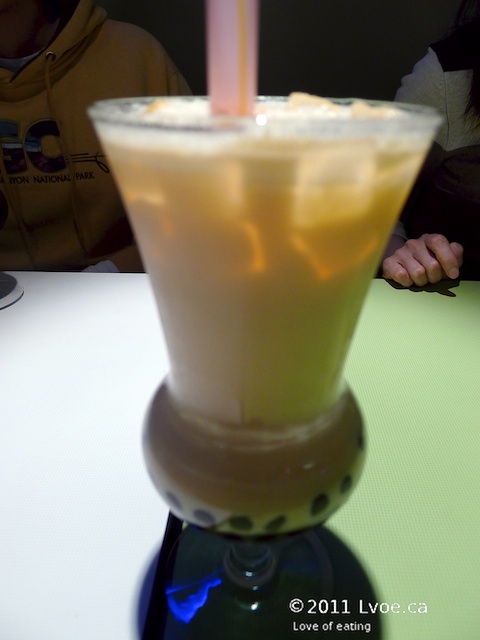 Standard papaya milk tea. It it tasted like a powder flavour and not a fresh flavour papaya. Very sweet.
Honey Chrysanthemum Longan Tea ($6.25)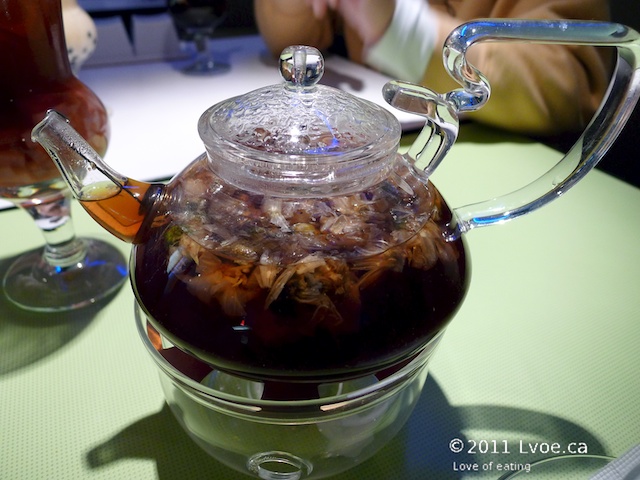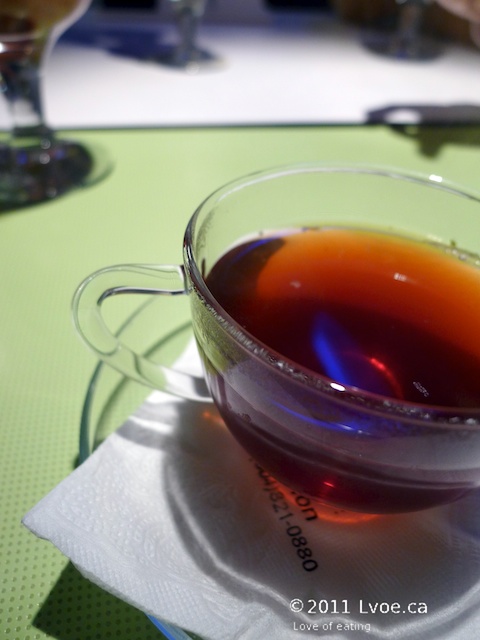 The teapot is pretty dainty, eh? I kept thinking I might accidently break it when replacing it back on the warmer. This hot tea is so fragrant. Chrysanthemum blossoms and dried longans made for a sweet floral bouquet of yumminess. And sweet it definitely is. The tea is perfect for an after meal dessert drink.
Toast with condensed milk ($3.50)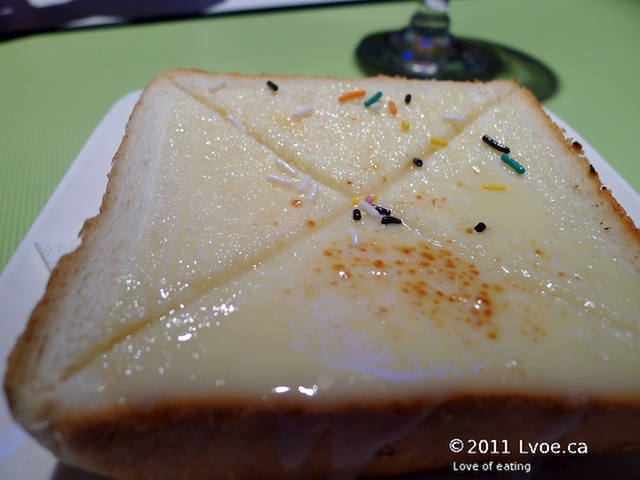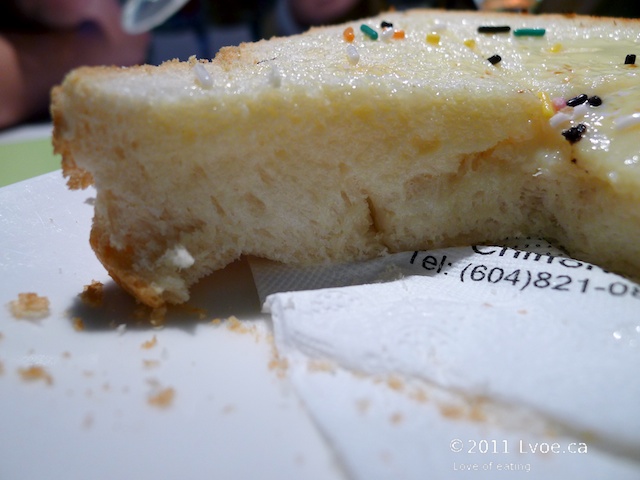 This is pretty standard fare for a bubble tea place. If you didn't get enough sugar sweetness from the drinks, how's about some condensed milk on warm toast? And while we're at it, sprinkle on some Jimmies for good measure! The thick, fluffy white toast makes no apologies for its cake-like characteristics.
It's been a long time since I've gone to a bubble tea café to sip on drinks and hang out. Chiffon was one of the quieter cafés tonight, I don't know if that hints at anything. I can't comment on their café food, but their drinks are generally quite sweet. I tad too sweet for me. Chiffon is just one of the many late night cafés available in Richmond.

Locations
Chiffon Chinese Cuisine
Unit 120 - 4751 Garden City Road
Richmond
,
BC
V6X 3M7
Canada