Heba Supermarket: Samosas - Kamloops, BC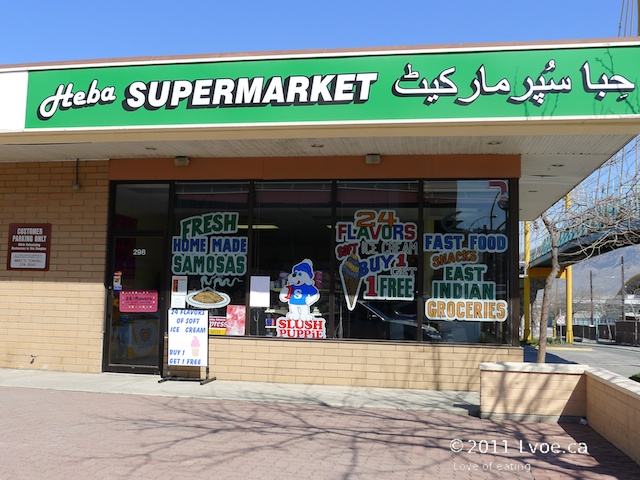 **UPDATE 2014: Heba Supermarket is no more. It is now the home of Joe Pho Vietnamese Restaurant.**
I swung into Heba Supermarket at the crack of noon. I actually arrived a little earlier and patiently waited until the lights flick on at precisely 12:00. I'm not the only one waiting as three others loitered around watching their watches too. We are all here for lunch. We all want samosas.
Before I order my samosas, I make a bee-line to the beverage coolers located in the far corner of the store.
Laziza Malt ($2.50)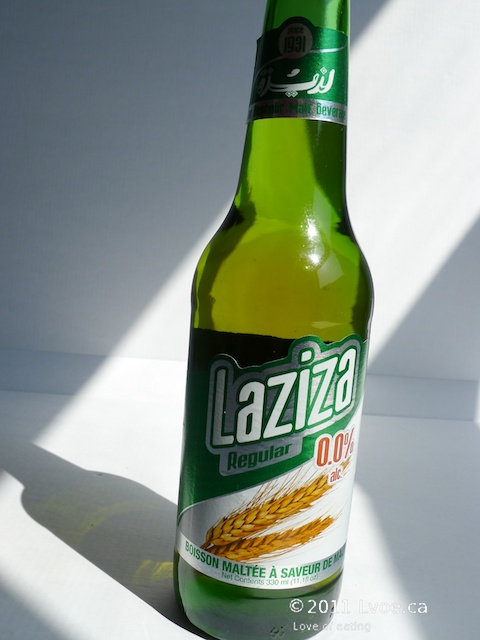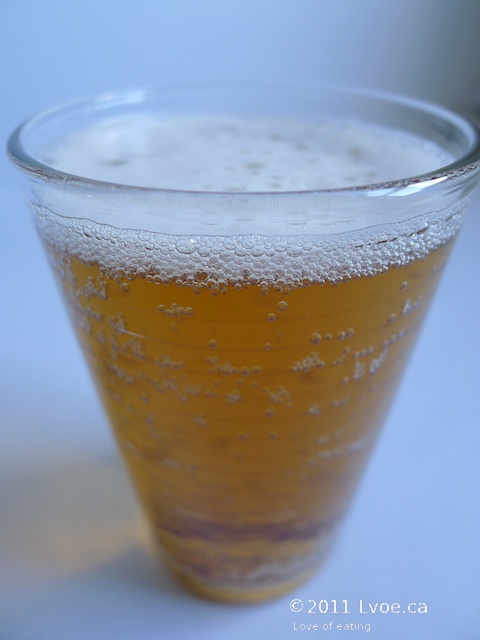 Laziza Malt beverage showed up last month on A.L. Smithey's Grocery List. Since then, I've wanted to do a looky-loo the next time I found myself in Heba. Laziza is a Lebanese brand of malt drink. I spy that the beverage is not housed in a dark bottle, so I can tell right away it must be more of a pale lager-ish malt drink. Kinda like a pilsner. It's very light and thin. It's not heady and sweet like the darker brews I've tried. Laziza is a bit closer in taste to non- alcoholic beer; DL still finds it refreshing when ice cold.
I order my two samosas and the other patrons behind me follow with their own orders.
The shopkeeper admits it will be a bit of a wait as the oil isn't even hot yet. Everyone is more than happy to wait. Heba's a one woman show.
I decide to peruse a bit as I'm waiting for the triangular satchels. Here are some refreshments that I'm not familiar with:
Rooh Afza and Keora Water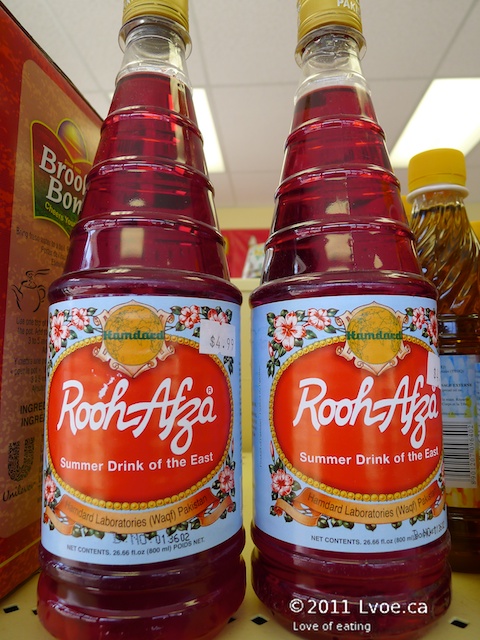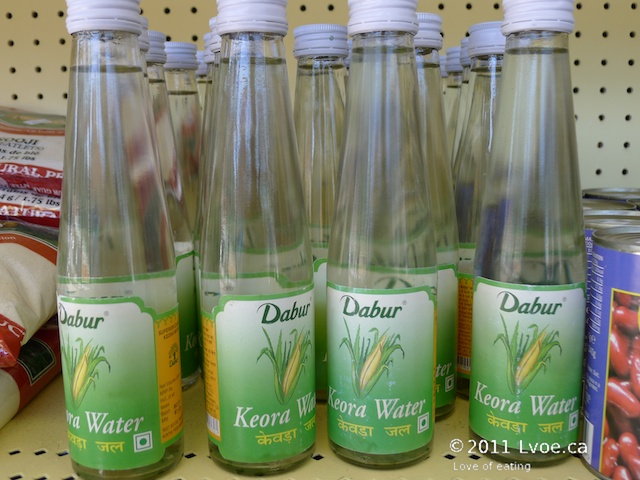 It's the summer drink of the East!
Mustard Oil, Almond Oil and Coconut Oil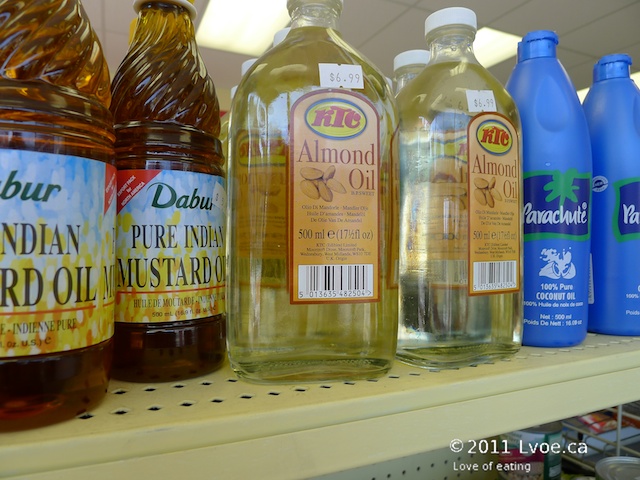 Who knew almond oil came in a jug?
Heba Samosa ($1.68 each)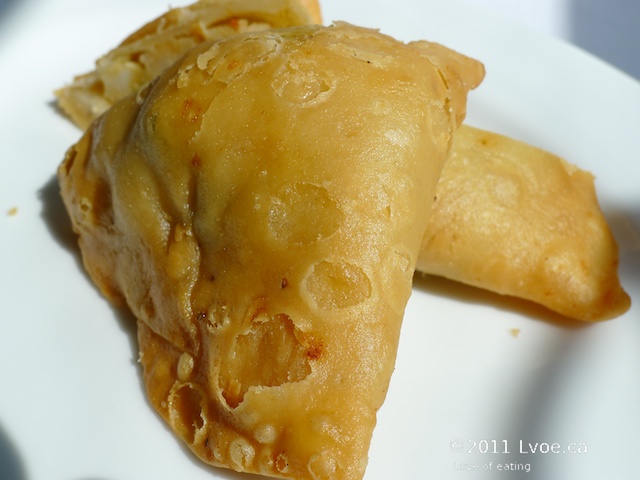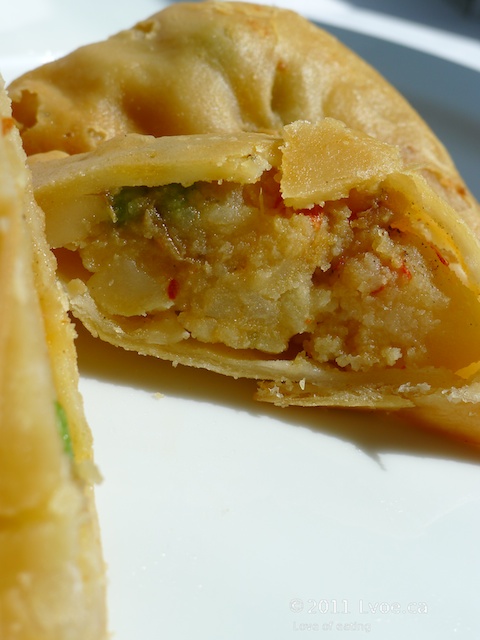 The small batches are freshly retrieved from their hot oily bath and tucked into a brown paper bag. The potato and pea filling has a mild spice kick to it. I really like the flakey pastry of this samosa. It is major crispy. If you need more than a few, Heba also sells the samosas, frozen, in bags of ten. I considered getting a bag just to have samosas available to me on a whim, but I then remembered how much I try to avoid deep frying at home.
There are a few tables in the front corner where you can sit and gobble a quick snack of savoury pockets. I love that you can enjoy a screamer or a samosa here, and also slip into a new pair of True Religion Jeans! What?
It's a busy little afternoon today and each of us left with a little brown bag of joy.

Locations
Heba Supermarket
298 Lansdowne Street
Kamloops
,
BC
V2C 1X7
Canada