Keely's Chop n' Block - Kamloops, BC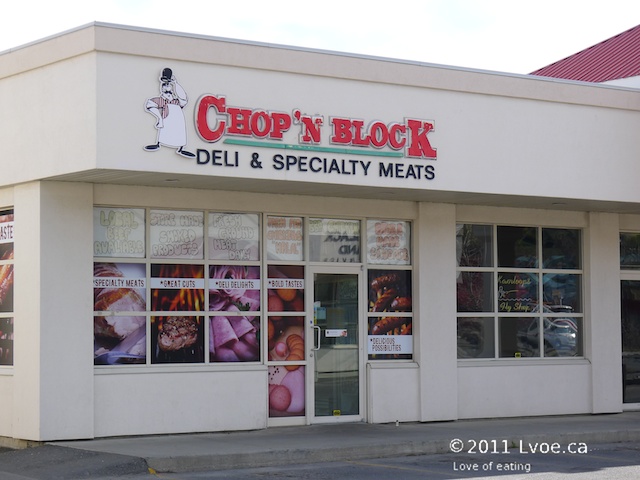 **UPDATE November 2011: Keely's Chop n' Block is now called Murphy's Chop n' Block, (or is it Murphy's Chopping Block?)**
Keely's Chop n' Block is one of the businesses tucked into the shopping area near the Canadian Tire on Hillside. It's across from Gourmet Greens. Out of sheer laziness I'm stopping into Keely's chopping block to pick up a pound of pre-ground meat. Sometimes, if I only need a little bit of hamburger I don't bother grinding my own. Also, I spend far too much time obsessing over cleaning the contraption afterwards. So there's that.
This little area is teeming with tourists today. Crazy. I guess the Chili King Restaurant plays host to some bus tours that come through Kamloops.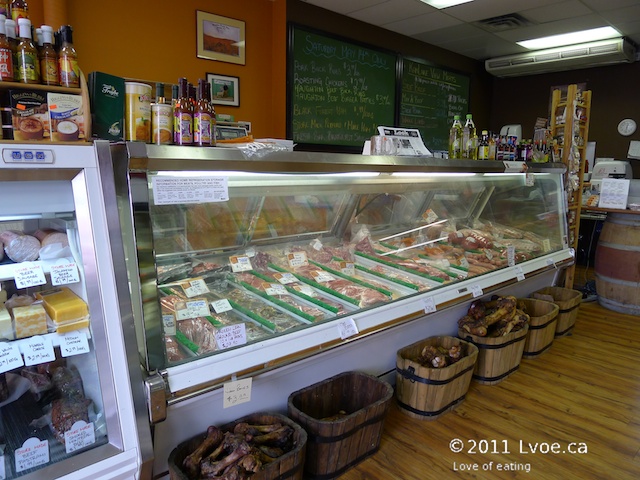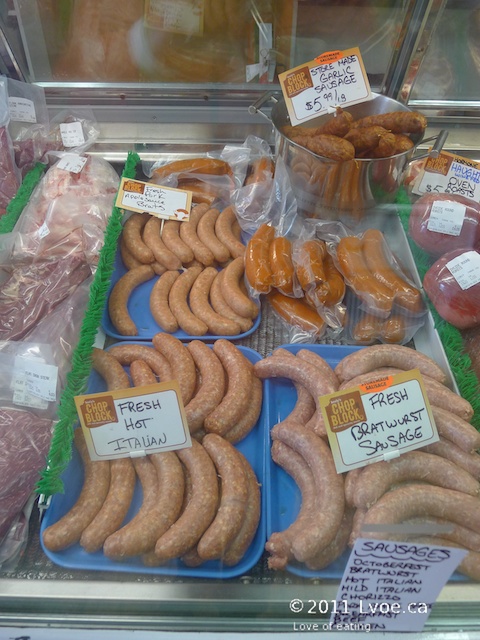 The sausages look good, so I pick up a few of those too. Now, I understand raw sausages are not the most photogenic subject. If it's too much, please overt your eyes.
Pork Apple Sauce Sausage ($7.69 per kilogram)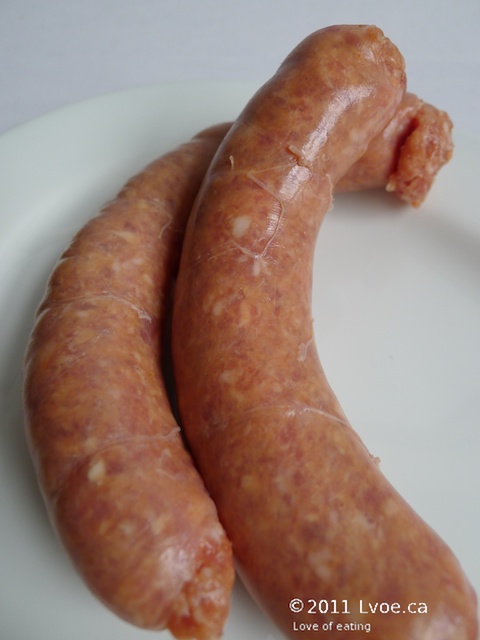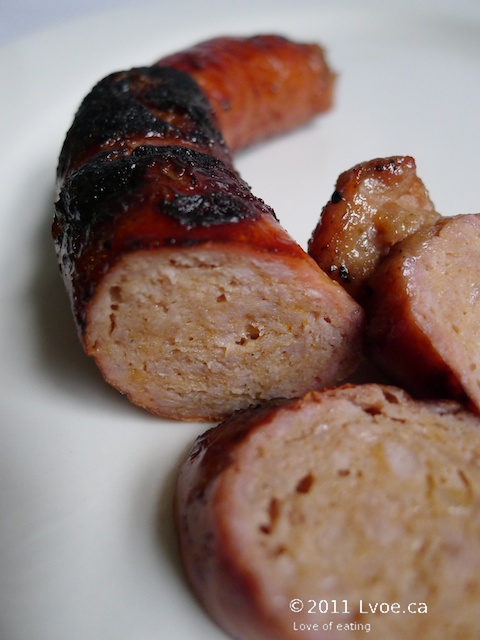 This taste like Christmas! There is a little cinnamon or something festive in there. I will most likely re-purchase these. The sausages are very meaty and lean.
Hot Italian ($7.69 per kilogram)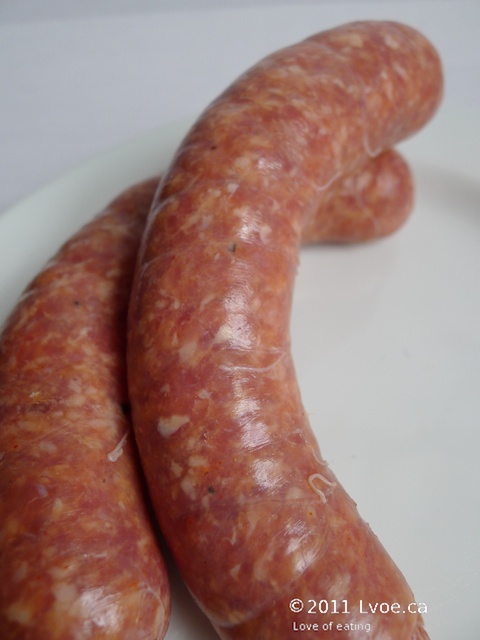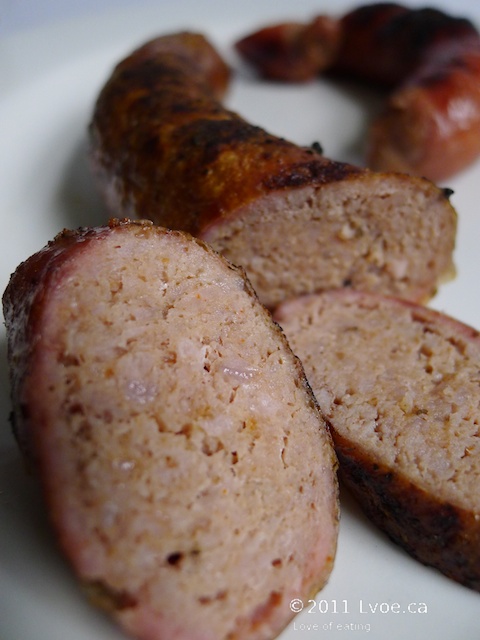 Nicely spiced wurst. I ate these sliced as a snack with cheese and bread n' butter pickles. Meat, cheese and pickles. So good. Be careful though, before I knew it I had inhaled the equivalent of a block of cheese!
Pork Bratwurst ($7.69 per kilogram)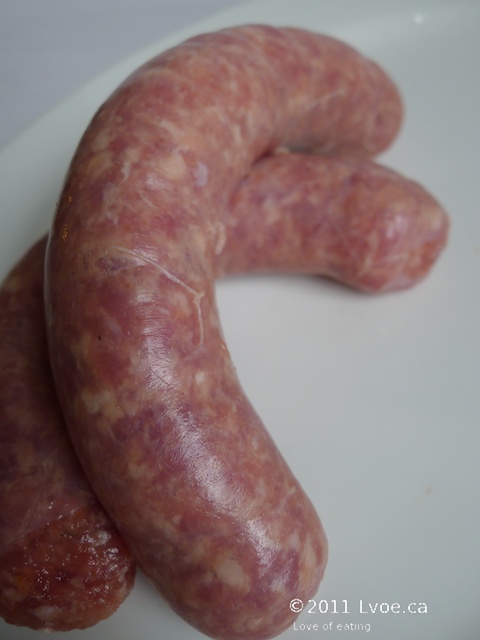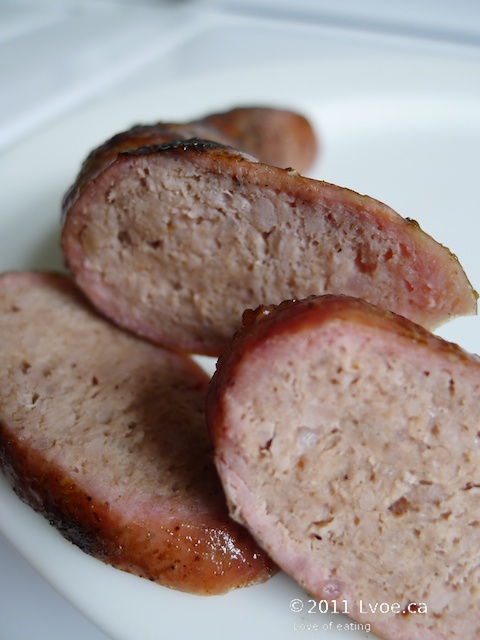 I ended up slicing these up and putting them into a breakfast scramble on the weekend.
All three selections are lean and dense, and they slice well. For you entertaining types out there, Keely's sausages would compliment a meat and cheese platter very nicely. The Chop n' Block stocks a good variety of fromage too.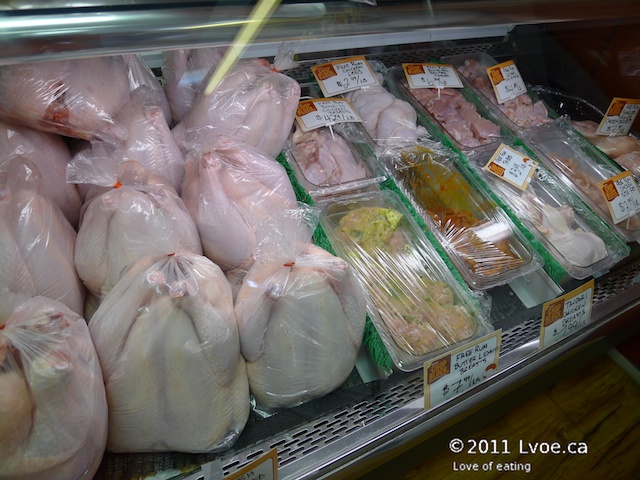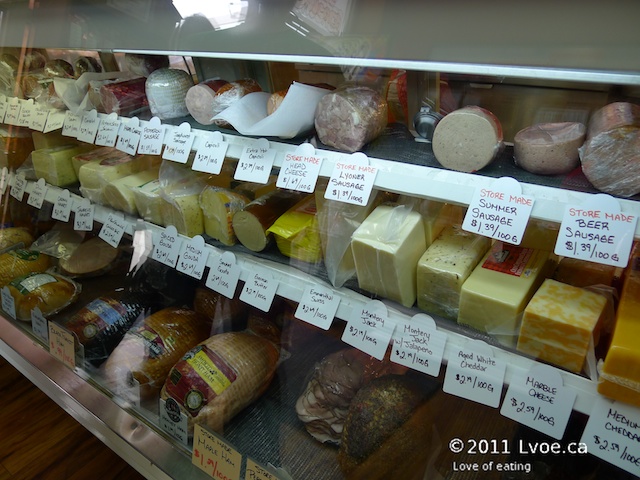 I noticed Keely's poultry looks plump and fresh. I may have to take a bird home next time.
It's a small shop and it can get cramped at times, but the swift service keeps everyone moving along. The people behind Ron Keely's Chop n' Block are those that also run the local abattoir Kam Lake View Meats. I like the strong focus the Chop n' Block places on local meats and products. What great place to stop if you're firing up the grill tonight.
Locations
Keely's Chop n' Block Deli and Specialty Meats
#10 - 1415 Hillside Drive
Kamloops
,
BC
V2E 1A9
Canada