Hat Creek Ranch Restaurant - Cache Creek, BC

Hat Creek Ranch is just north of Cache Creek, BC. If you ever head out to Lillooet, it's on the corner of Highway 97 and Highway 99 (the turn off to Lillooet coming from Cache Creek.) I know the ranch is a popular historical site, but I didn't know that there is a restaurant there too.
It's muggy today, with spotty showers. The mosquitoes are out in full force.
The historical site is quite a busy place, but the restaurant is somewhat quiet today.
Bison Chili ($9.95)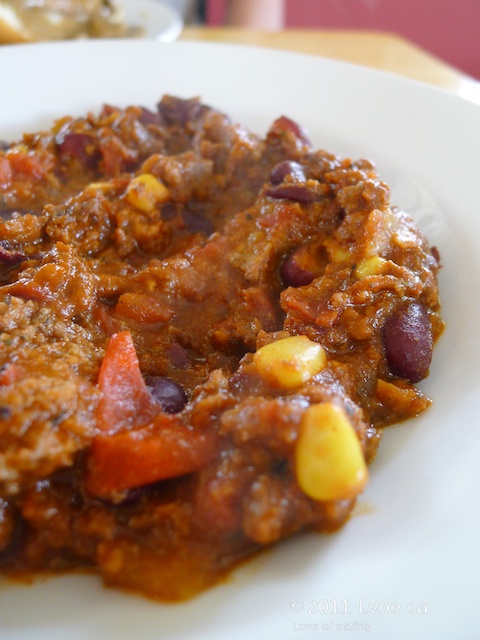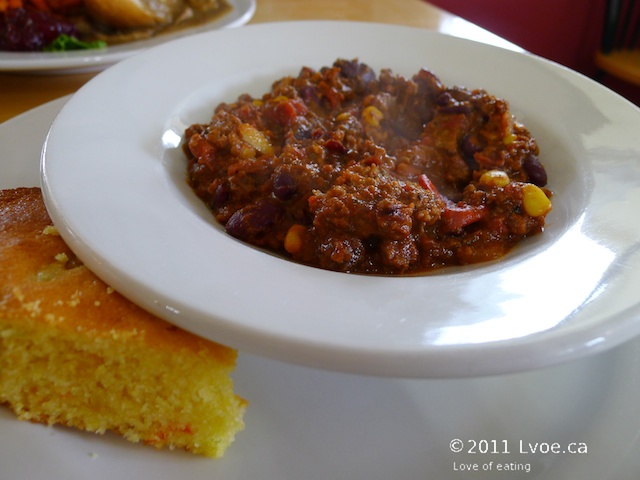 I know some people take chili con carne very seriously. I know there are very strong opinions about what ingredients belong (or don't belong) in this spicy stew. I am not going to get into that mess of a conversation. Hat Creek Ranch's bison chili bears bold deliberate flavours. The serving is piping hot, filling and comforting. The spice mix tastes familiar; the mixture tastes a lot like the chili DL makes. A yellow wedge of homemade crumbly corn bread is the most appropriate side-kick to stew.
Hot Turkey Sandwich ($9.95)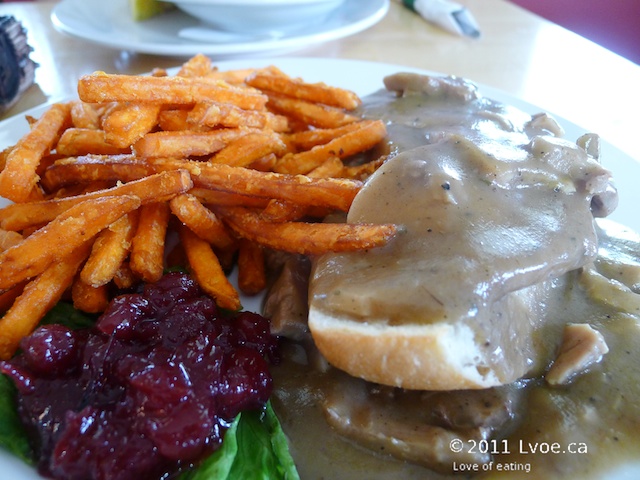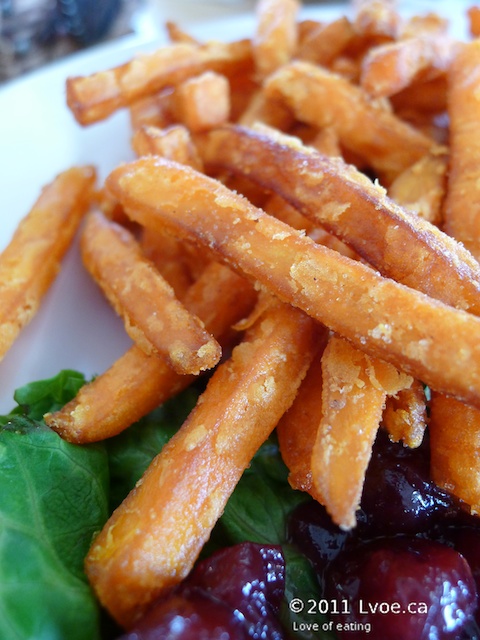 The open face baguette is lined with thick slices of real carved turkey breast, with generous shards of dark meat throughout the gravy. The gravy is rich and moderately seasoned. Perfect. Hat Creek's yam fries are slender and crispy. Seems like everyplace under the sun now has yam fries, no? If memory serves me correct, over a decade ago the only place that had them on a regular menu was the Hamilton Street Grill (HSG has since moved on to serve Kennebec Frites.)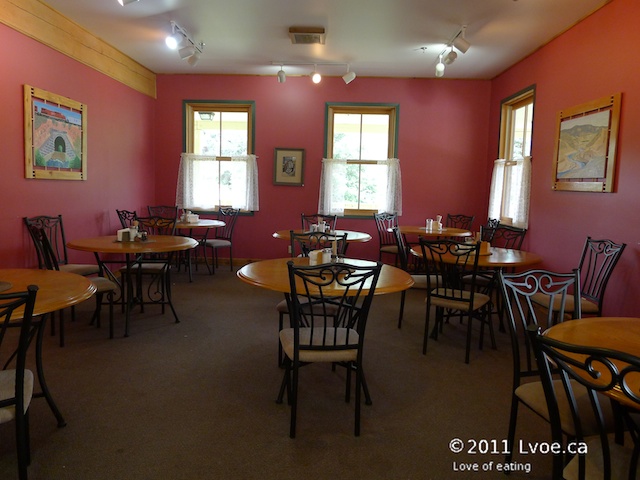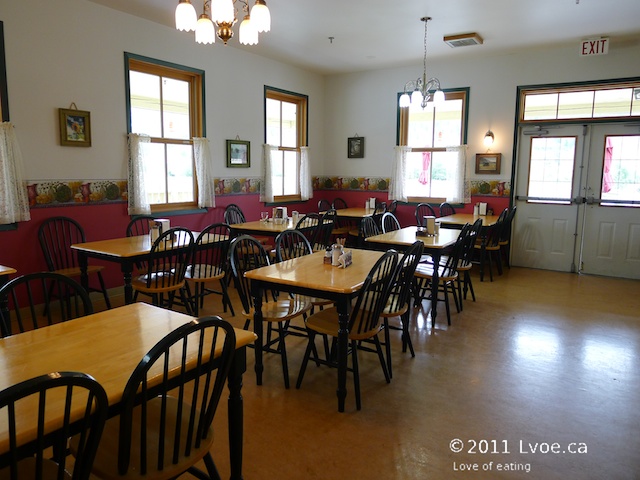 The space is open with very country furnishings. There are two different eating rooms. One space is more like a tea room, where as the other is more casual like a diner.
Both entrees are simple, but very good. Our delightful server informs us that everything but the cranberry sauce is made in-house. Nice. If you fancy an ice cream cone, Hat Creek Ranch will scoop up a small selection of Foothills Creamery ice cream too. Adjacent to the dining area, through the emergency doors, the restaurant has a sizeable patio. The wet weather prevents me from venturing out there for lunch today.
Hat Creek Ranch serves a very respectable home-style lunch. It's open seasonally starting in May. If you're on your way to Lillooet or heading north of Cache Creek on the Cariboo Highway, Hat Creek Ranch is a quaint place to rest and grab lunch. Another happy surprise found on the side of the highway.
Locations
Hat Creek Ranch Restaurant
P.O. Box 878
Junction of Highway 97 and 99
Cache Creek
,
BC
V0K 1H0
Canada