The Stock Pot Café - Kamloops, BC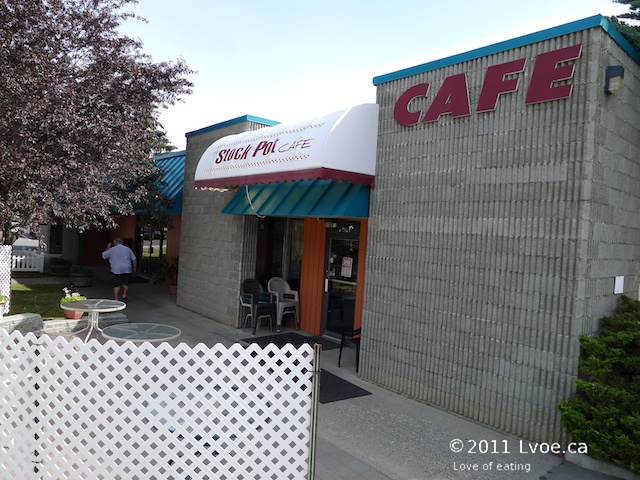 I love early mornings. It's a rather peaceful time compared to the afternoon. I appreciate very much when businesses open before 7am. I have time for a quick breakfast this early morning at the Stock Pot Café. The diner is located in the busy Southgate Business Centre. It's the industrial park where your thick-pile berber and windowpanes likely come from.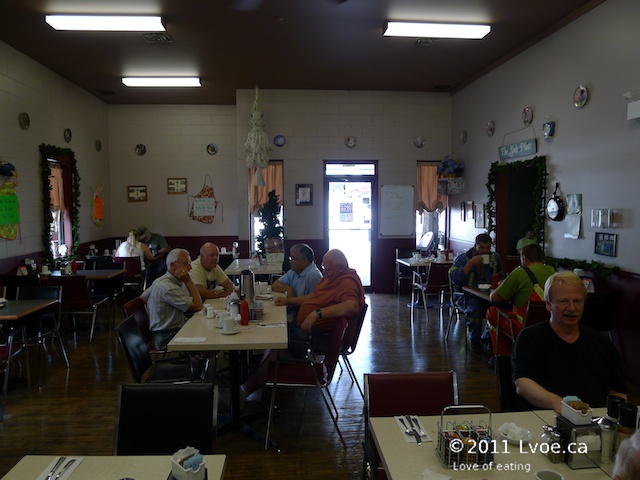 Kitschy décor surrounds the room, from macramé hanging baskets to Christmas trees. There is an explanation for the Noël novelties: On July 8th the café is having "Christmas in July" with a festive turkey dinner with all the trimmings as a feature. Fun! What a smart way to double the use of your Xmas decorations.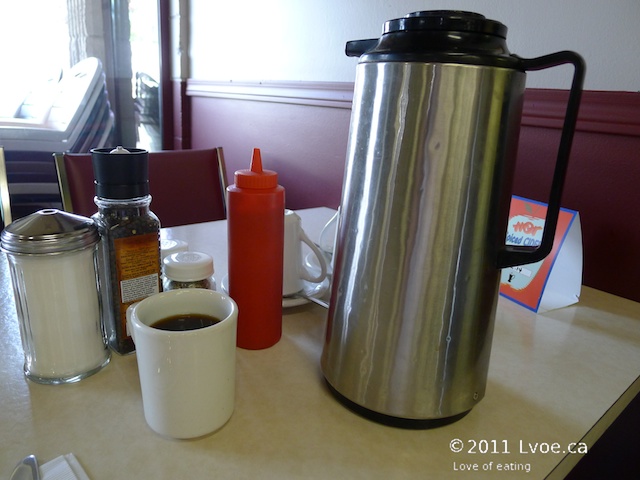 I start with coffee. At the Stock Pot they allocate each table with their very own carafe of coffee. I heart this place already! I love it when I can top up my sailor mug whenever it pleases me. It saves the server from running around topping off everyones cups too.
2 French toast with 2 Eggs & 2 Meat ($9.65)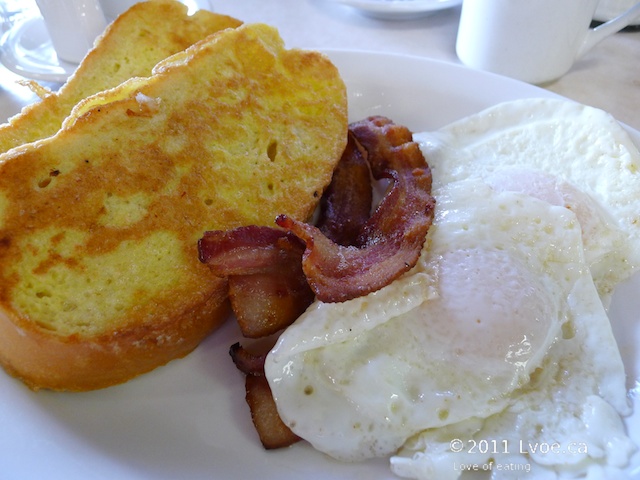 The French toast is thick, soft and dense, not overly eggy too. Seems like every diner I've ever eaten at has a 2-2-2 special. Oh, but what a bonus today, the platter came with an extra rasher of crackly bacon! Two-two-three, my friends! High five!
Corned Beef Hash ($10.95)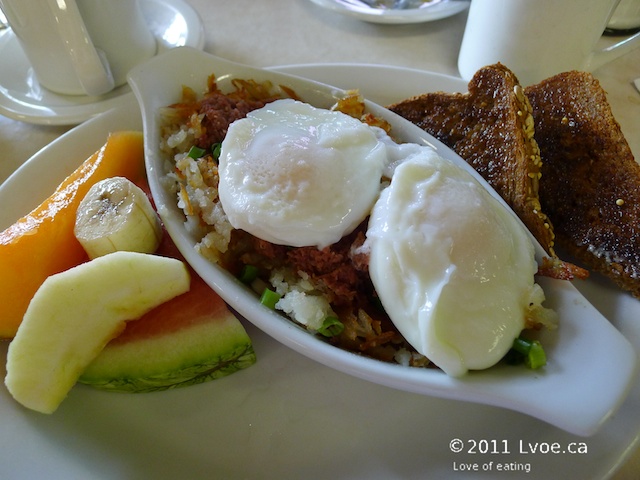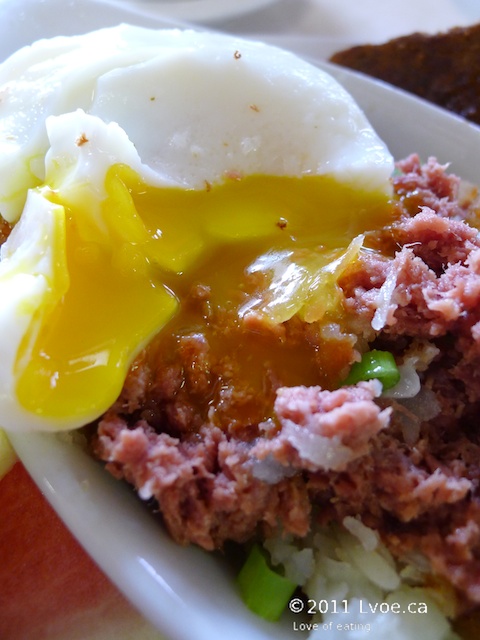 The corned beef is mildly seasoned but maintained its corned beefy taste. (I must be tired. You know when you write a sentence and realize you really said nothing helpful. That's what just happened there.) The eggs are poached perfectly soft, with an oozy yolk. I left the banana and cantaloupe as garnish on the plate as they are a bit past their pre-cut prime.
Service is efficient, but not rushed. No motion is wasted. As we are clearly finishing up my cup is topped up and the carafe moves to the newly occupied adjacent table as the server takes their order. I imagine the Stock Pot's efficiency serves them well, being surrounded with businesses that have staff with tight break schedules.
A steady stream of regular clients funnel knowingly into the little café for some decent diner grub.
Will you be here singing Christmas carols on Friday?
Locations
The Stock Pot Cafe
7-970 Laval Crescent
Kamloops
,
BC
V2C 5P5
Canada