Saint Germain Café Gallery - Penticton, BC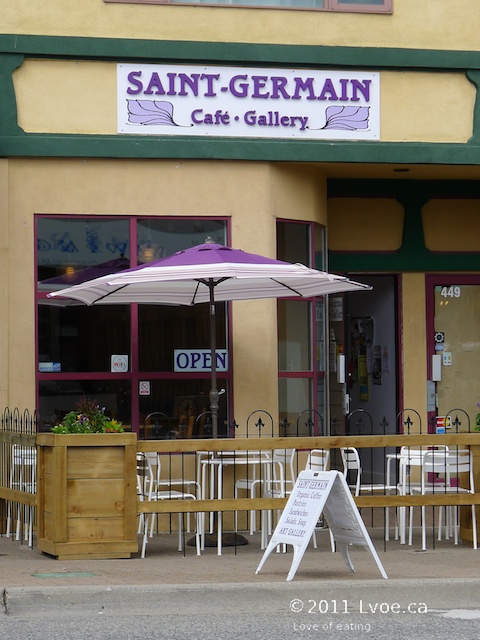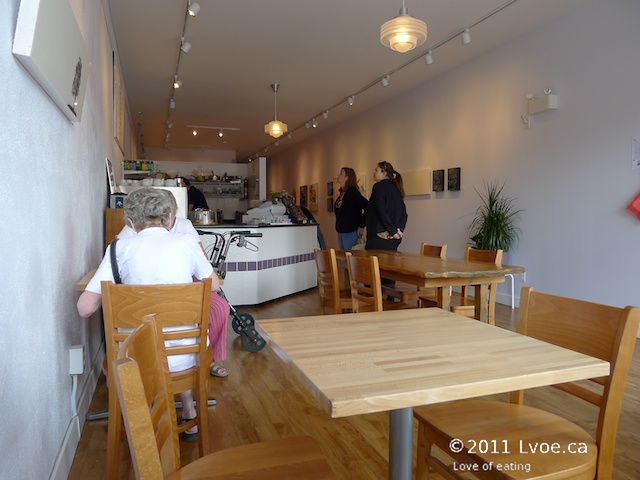 Meetings. So many meetings. Today a meeting of the minds is to take place in Penticton, BC. Summer in the Okanagan is okay with me.
This is Saint Germain Café Gallery on Main Street (northbound*) in Penticton, BC. The gallery part lured me in. Well that, and the smell of soup wafting out onto the sidewalk. Bright, cheerful and minimalist inside; just like an art gallery.
*Note: The Main Street in downtown Penticton has a section that runs one way. There are actually two "Main Streets," that run parallel to each other. One Main Street travels southbound, while the other Main Street (a street over) runs northbound.
One of the owners of Saint Germain Café is working at the helm, and he is prompt with greetings. I enjoy his service style straight away, as he has an endearing Mr. Bean-like demeanor to him.
Large Coffee ($1.95)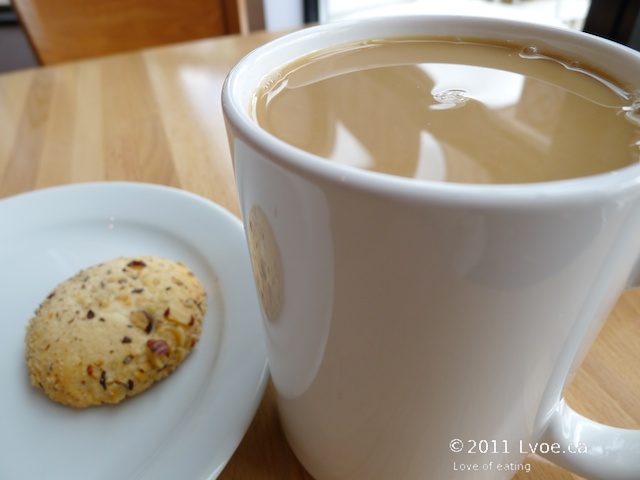 It's huge, no? I'm sure the mug is 16 ounces, but it seems to hold a lot more of the dark organic liquid than that. I put a squeeze of local honey into my mug and interlock my fingers around the ceramic cylinder. It's uncharacteristically cold in Penticton this early afternoon. Saint Germain's honey supplier happened to come in today with his family, to enjoy some smoothies and talk honey with the proprietor. Did you know you can freeze extra honey to prevent it from crystallizing prematurely? I note this and stash the info, on the rolodex-of-randomness that is my brain, for later reference.
Lemon Snap ($1.50)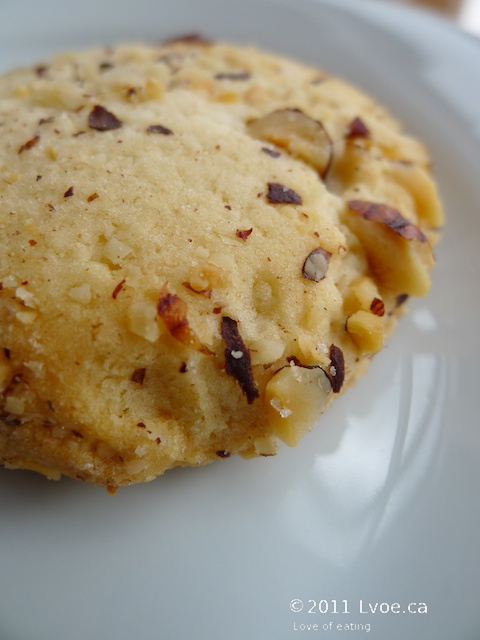 Oh yes, lovely. Shortbread-like and nutty with lots of lemon. The cookie has much more lemony-ness than I am expecting. Delighted, I am! I love lemony things. I decide that I want the citrusy zing to linger in my mouth when I leave, so I save the rest of the biscuit for a dessert to enjoy after my soup.
Soup de Jour: Navy Bean with Kielbasa Sausage ($2.95 for a cup size)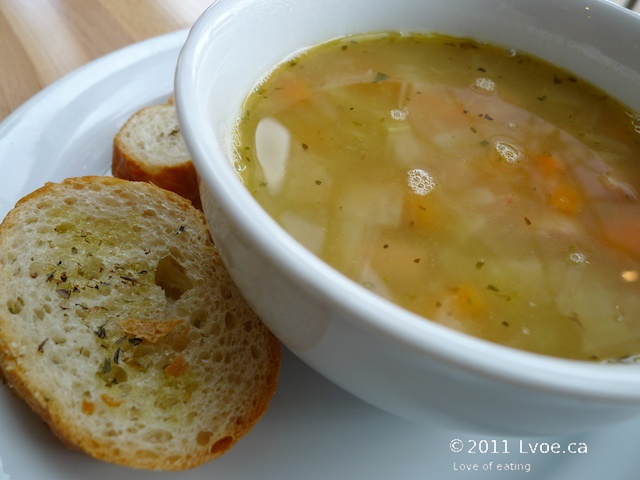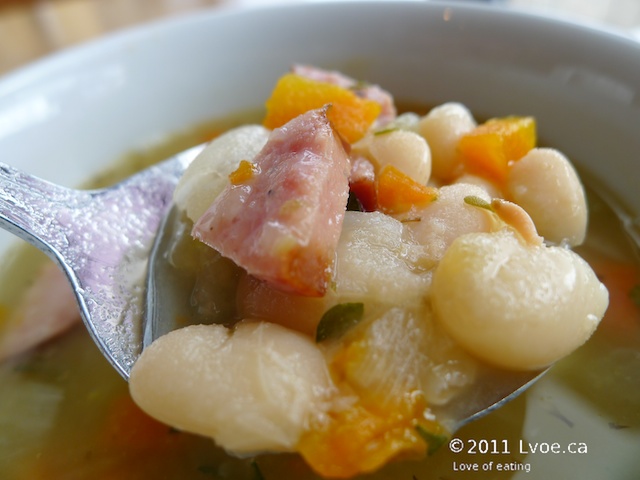 The soup came with a few crostini with olive oil and sprinkle of herbs. The homemade soup looks light, but proves to be hearty once I start scooping with my spoon. Herby goodness is found in the soup too. The sausage adds a meaty spice to the bowl. Good clean flavour all around.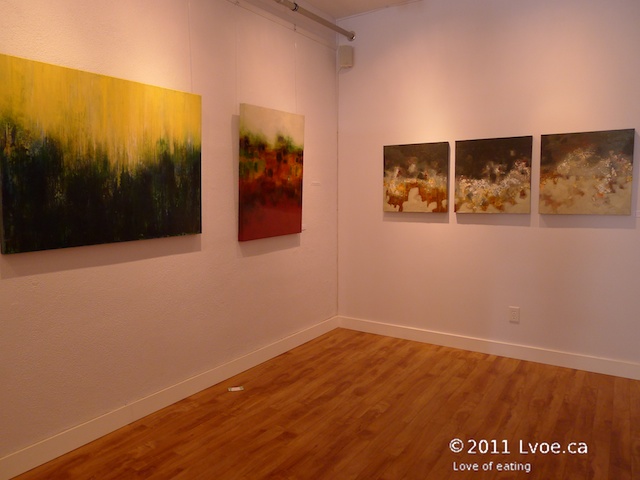 The gallery today, showcases local artwork in different mediums. On this day, the Saint Germain Café Gallery features a number of acrylic works from Penticton artist Grace Shaw. All the art on display in the café, including Grace Shaw's, are available for purchase. I imagine the artists and mediums will change on some sort of rotation to keep things interesting. I love that the café dedicates a quarter of their floor space to house an art gallery.
Each item I enjoy this afternoon tastes like it is mindfully made with a lot of care. The space is very uncluttered and clean. The "kitchen" is basically behind the counter so there are no surprises; everything is out in the open. One of the owners was (or is still is?) a food blogger. Steve Liapis pens the Penticton blog Carnivores Eat Tofu Too. I hope he continues to share his thoughts through his blog, but I gather this new venture of running a café will no doubt eat up much of his waking hours.
Locations
Saint Germaine Café Gallery
102 - 449 Main Street
Penticton
,
BC
V2A 5C4
Canada