Sukho Thai - Kelowna, BC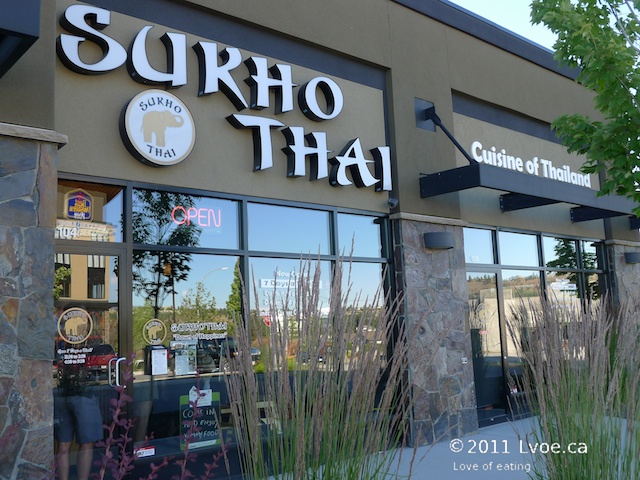 Admittedly at times, I have a maturity level of a 12 year old. Leave it to me to take a cultural term and twist it into something for my own entertainment. That's the main reason why I'm here at Sukho Thai. Tee, hee, hee. Some years ago, there was a phở joint on Kingsway in Vancouver, which also entertained me greatly with their name: Phở Bich Nga. Oh the memories!
I swing in to Sukho Thai for a late dinner.
Gang Kiew Wann ($15.00)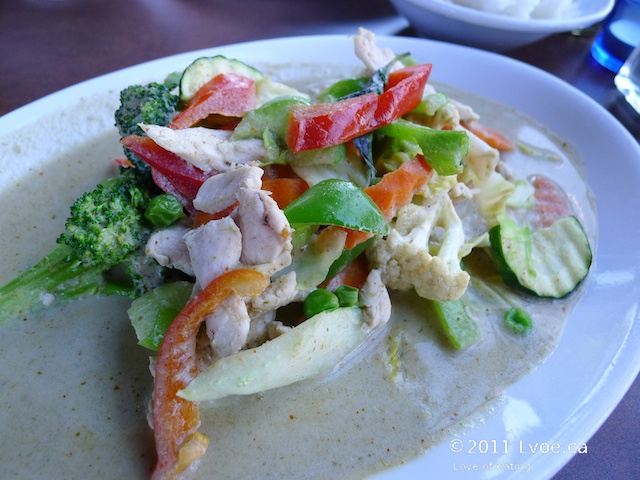 If you're ordering a Sukho curry, you can select the protein of your choice: beef, chicken, pork or tofu. I take the chicken option. I like their version of a creamy green curry. The ratio of chicken breast meat versus vegetables, leans heavily towards the veggies. In the Gang Kiew Wann the carrots, peppers, cauliflower, broccoli and zucchini are abundant. Which isn't a bad thing, but it feels like I am eating all veggies. Big. Chunky. Veggies.
Sukho's curry dishes come with Thai rice as well.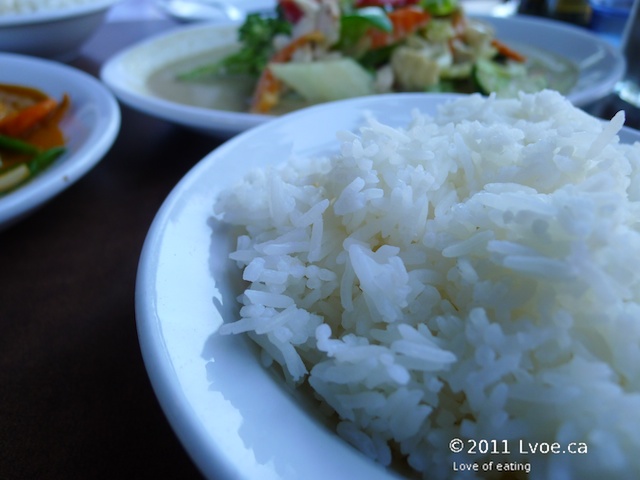 Sukho Thai Susi Pla ($17.00)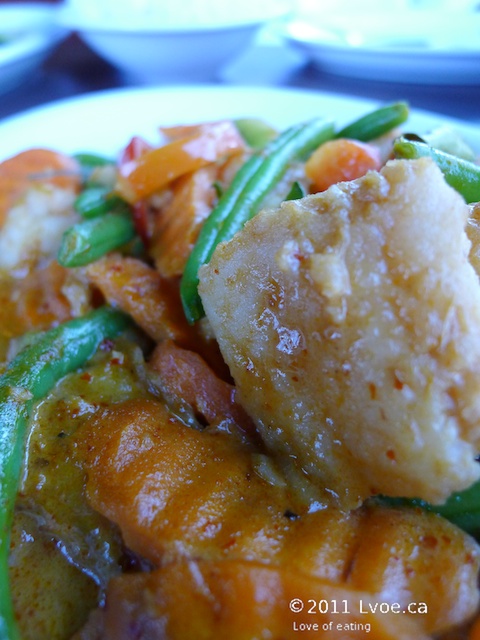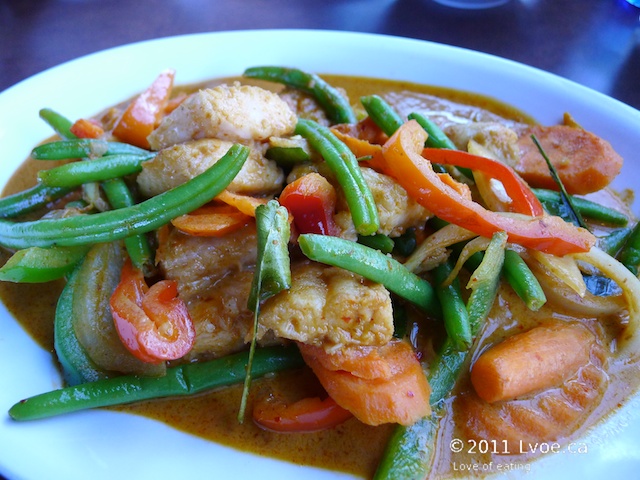 I like the pan fried chunks of white fish in this dish. There is a tinge of sweetness to it that balances out the spiciness. The Susi Pla vegetables consist of carrots, onions, green beans and peppers. I'm not a huge bell pepper fan. So maybe that's why I find the veggie quotient in both dishes a bit much.
However, I enjoy both of the curry bases I have this evening. Both the red and green are creamy and fragrant with subtle complexities in the curry. There's ample use of kaffir lime leaves in both the fish and chicken dish. From time to time, I have to pick out a lime leaf or two from a mouthful of food. You can request the spiciness of your dishes to your liking on a scale of 1 to 5. I like my Thai food with some bite to it, so I went with four. I find Sukho's 4 to be a decent dinner appropriate heat. A short hit of throaty spice, yet mellow enough to taste the layers of flavours within the curry.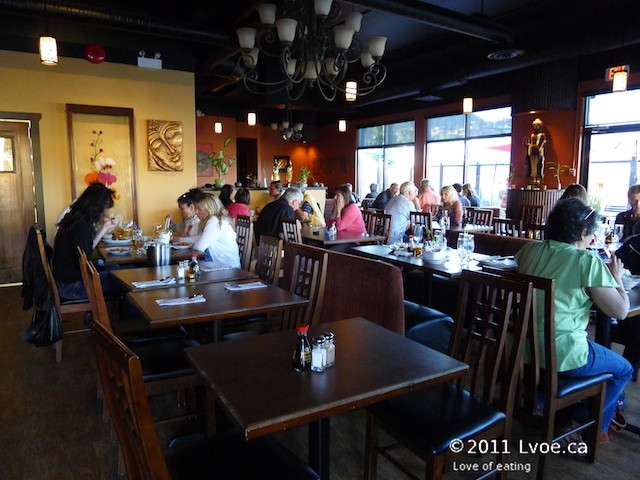 The service is brisk, and friendly. Sukho's tables fill up fairly quickly during my visit. I suspect many eating tonight are visitors staying at the the Best Western hotel across the way. I spy, through the window, at least a half dozen diners stroll from the hotel, across the parking-lot, to the restaurant while I eat my dinner. Popular place. It's not just me that wants Sukho tonight.
Locations
Sukho Thai
104 Carrington Road
Westbank
,
BC
V4T 3C1
Canada