Pink Cherry - Salmon Arm, BC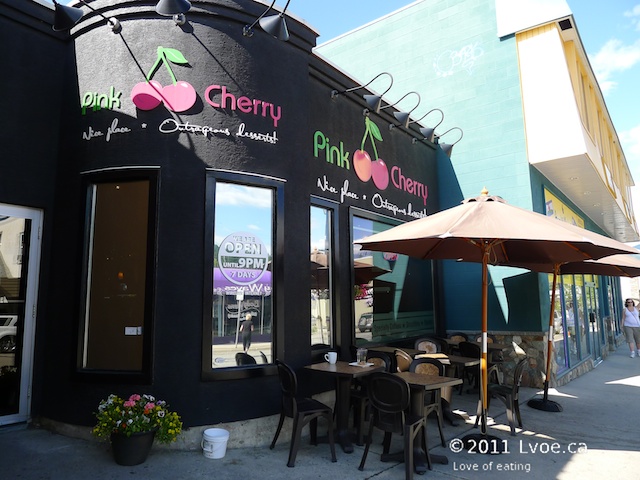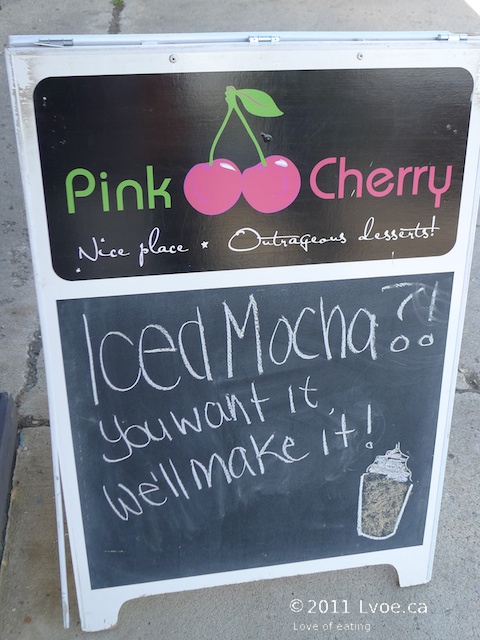 This is my first visit to Salmon Arm, BC. We are just driving through today, but just enough time to stop for gelato at Pink Cherry.
In addition to coffee beverages and gelato, Pink Cherry offers a breakfast and lunch menu. The selections are comprised mostly of Panini and wraps. I only want a small treat before heading back on the road; so we both go for single scoops.
Donatella Roche (Single scoop $3.95)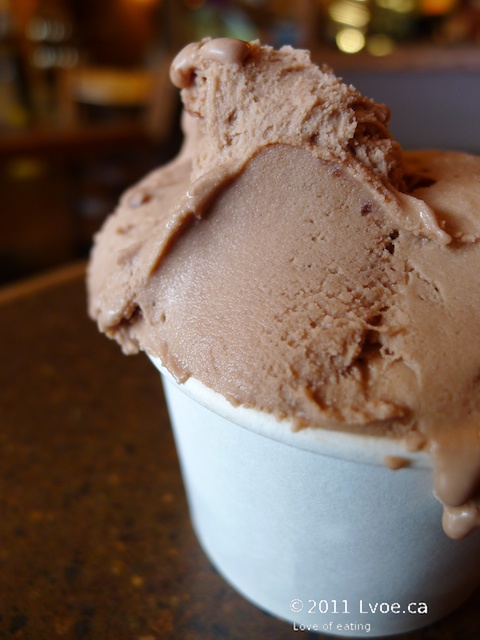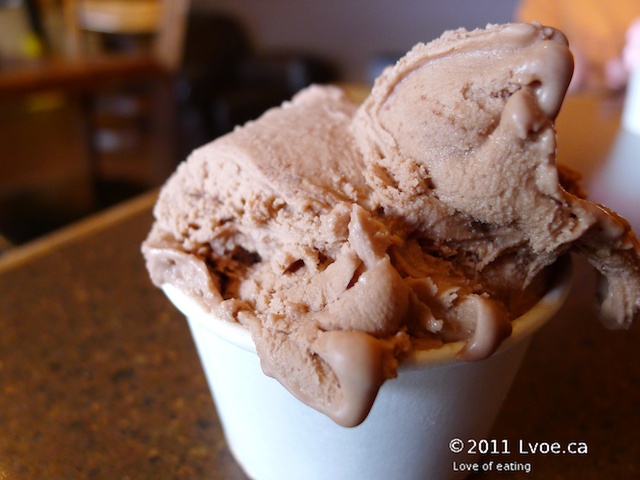 This is basically a Ferrero Rocher gelato. It's chocolately, but there is not a strong hazelnut performance. If the server hadn't mentioned in advance that this is suppose to be Pink Cherry's version of Ferrero Rocher, I would've just assumed that it's a scoop of chocolate. The scoop is dense, smooth and feels lovely against the roof of my mouth. It's still totally enjoyable as a sweet treat.
Pomegranate Sorbetto (Single scoop $3.95)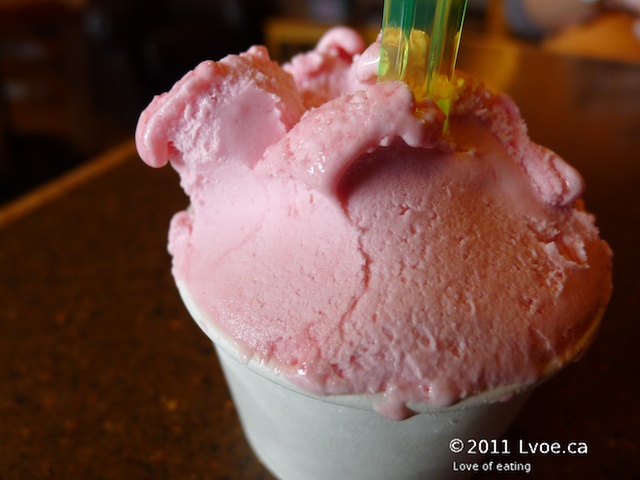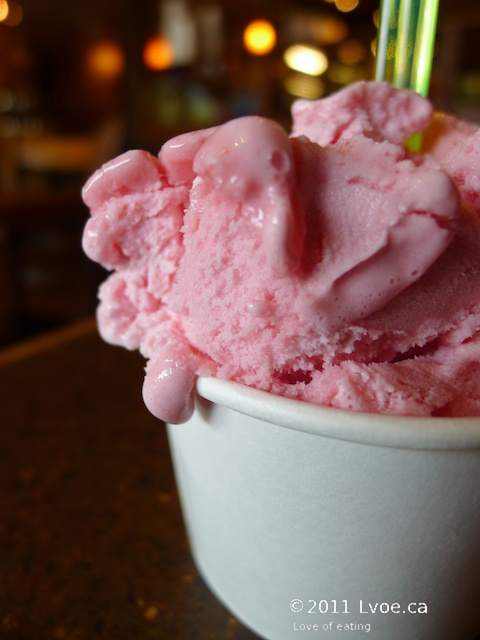 Sweet and fruity with a touch of tang. The pomegrante scoop is dense and smooth just like the Donatella above. Curiously creamy for a sorbetto...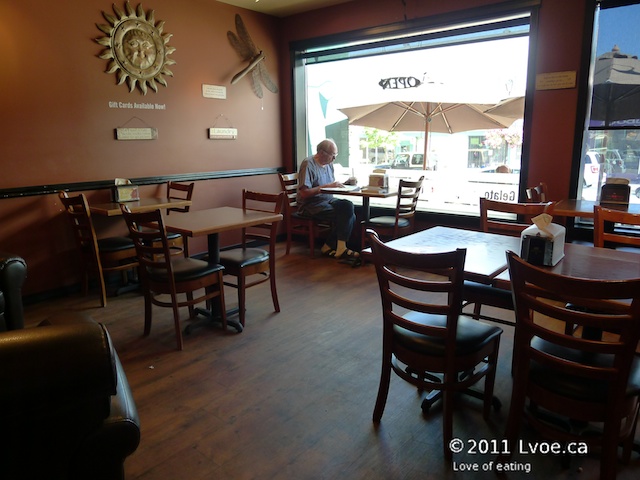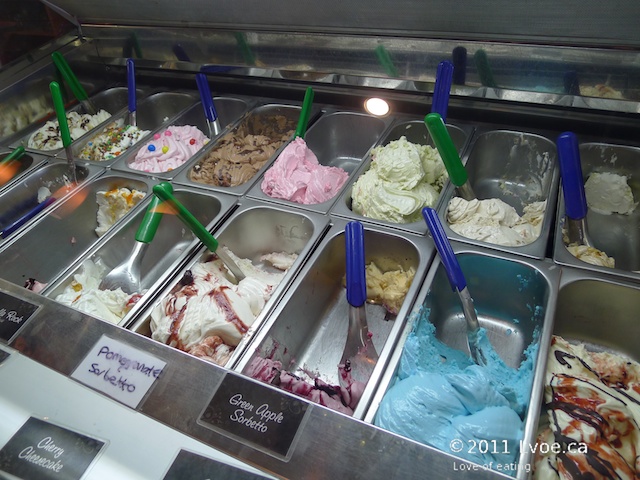 Although the front patio area is full of diners finishing up with their panini and coffees, the indoor space is quiet with just one other patron leisurely reading his newspaper, and relishing his coffee. Pink Cherry is a much needed quick stop today to rejuvenate the driving eyes. With a refreshing treat safely in our bellies we continue our drive through town.
Locations
Pink Cherry
111 Hudson Avenue
Salmon Arm
,
BC
V1E 4N1
Canada