Cookies Grill - Chilliwack, BC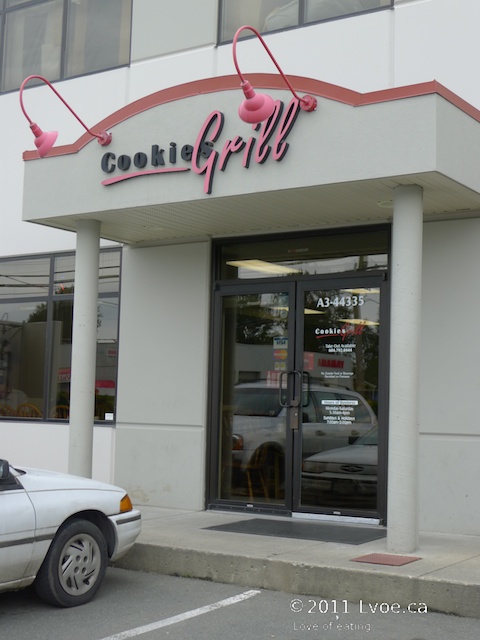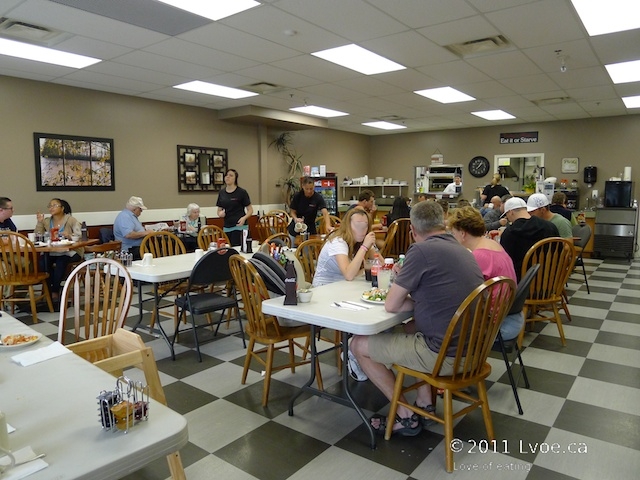 On our drive down to the coast we often leave early in the morning and find ourselves hungry by the time we hit Chilliwack. The 'Wack is a timely place to fuel up, with both petrol for the vehicle and food for us.
Cookies Grill is located on Old Yale Road which runs parallel with the Trans Canada. It's an easy exit off the highway to grab some breakfast or lunch. The diner is located in an industrial park or business centre as they're called nowadays. If the parking lot is full there is also ample street parking. It's busy today and many cars are parked along the street shoulder.
Upon our arrival, the rectangular space is packed. We seat ourselves at a table that was just cleared as we walked in. Perfect timing. The server offers menus and coffee almost immediately and we are left to peruse.
Cookies Classic Clubhouse ($8.50)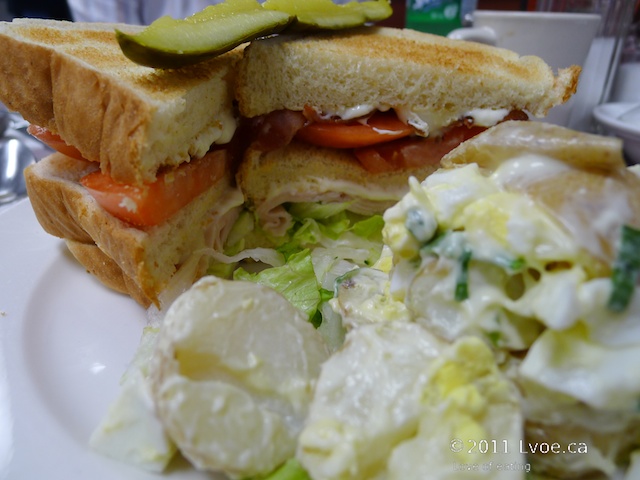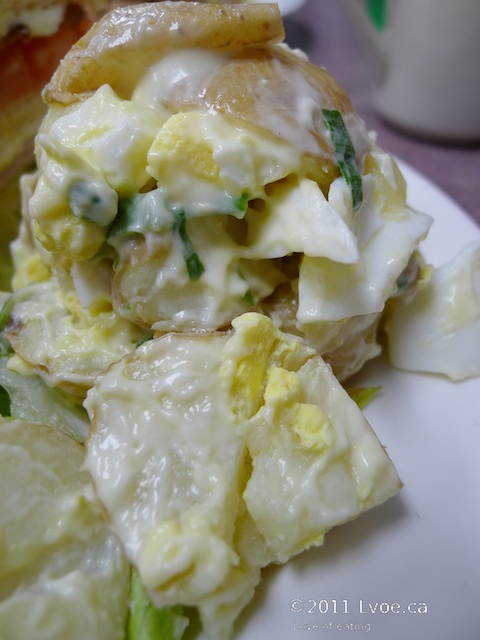 The sandwich is a good standard clubhouse. No surprises. I will note that that Cookies may be a bit heavy handed with the mayonnaise. I don't mind a healthy smear of mayo, but DL feels it makes the sandwich slippery, sloppy and awkward to eat. There are so many variations to potato salad. The mound of big chunky potatoes are tender, fresh tasting and pleasing to the eye. Cookies version is basic and extremely mild.
The classic breakfast items at Cookies come with coffee and a choice of sides. Cookies Grill gives you several options for sides. The choices are:
Country-fried potatoes…or shredded hash browns with toast...or pancakes...or waffles...
OR...wait for it...
Cinnamon sugar waffle sticks. What? Yes, please!
Ranch Omelette with Cinnamon Sugar Waffle Sticks ($8.97)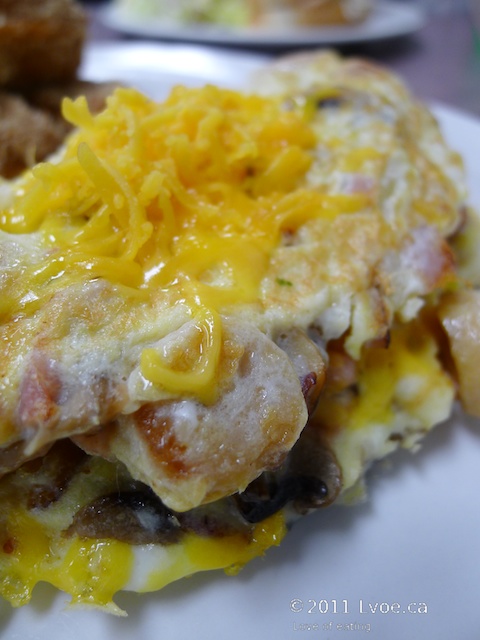 Hot with melted cheese that's still stringy when I lift a bite up to my mouth. The chubby omelette is filled with thick mushrooms, onions and, what I like to call the...breakfast-pork-trifecta. Which if you haven't guessed is: bacon, ham and sausage. The eggs are fluffy and light, both in texture and in colour.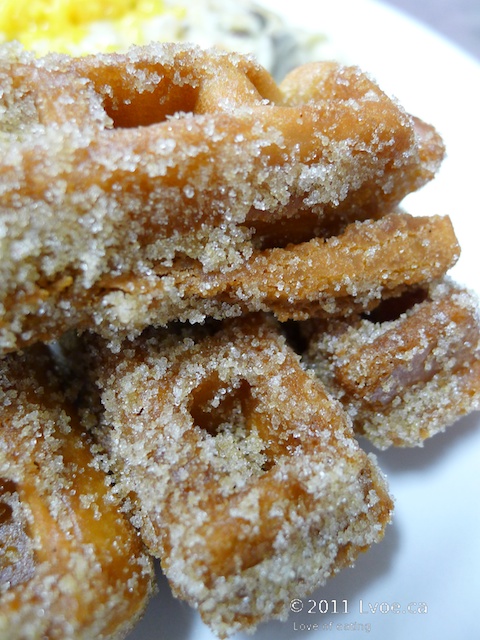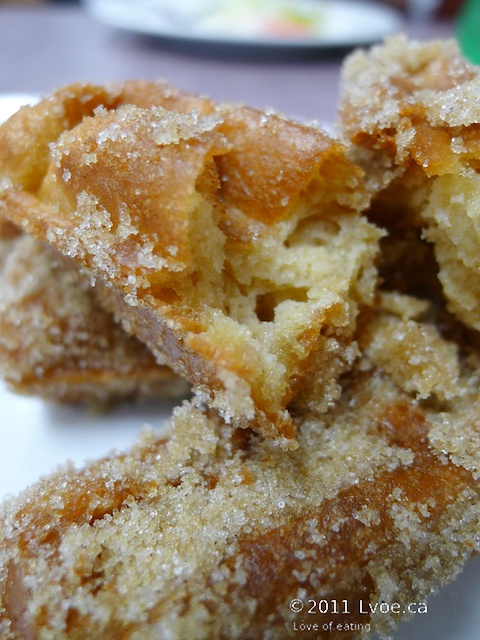 I can see the envy in DL's eyes when my dish comes to the table. Oh yes, we both recognize who made the superior food order today. We nod our heads knowingly that these will be the highlight even before we taste them. They smell like the mini-donuts that are available from fairs and carnivals. They taste similar too. I imagine the waffles are deep fried and then tossed in the cinnamon sugar just like the donuts. Crispy, sugary outside with a soft warm inside. You won't want to share these.
Now I'm not condoning eating mini-donuts for breakfast, but I could not pass up the fried doughnut-y cinnamon sticks for a side-dish. Please.
Cookies Grill continues to be busy during our entire visit. The tables turn quickly and even when we are leaving, most of the tables are still occupied; with new patrons still trickling in. They are open for breakfast and lunch, and they open early at 5:30am, which I appreciate so much. Service is straight to the point, but friendly. Cookies Grill is a convenient diner stop to fill up with a daytime meal, and get back on the road heading in either direction.

Locations
Cookies Grill
Unit A3 - 44335 Yale Rd West
Chilliwack
,
BC
V2R 4H2
Canada