Pirate Chips - Nanaimo, BC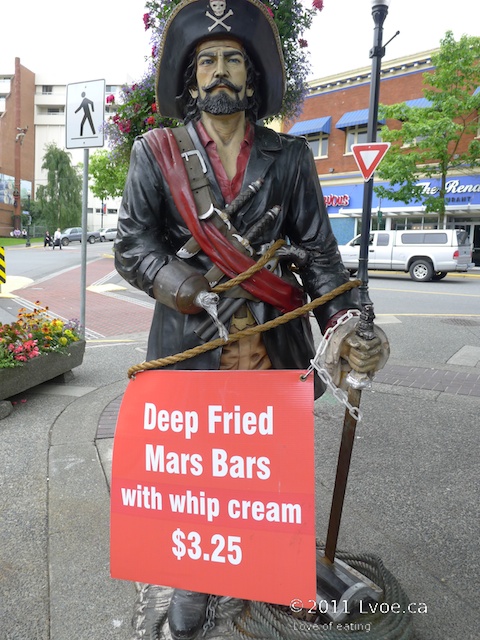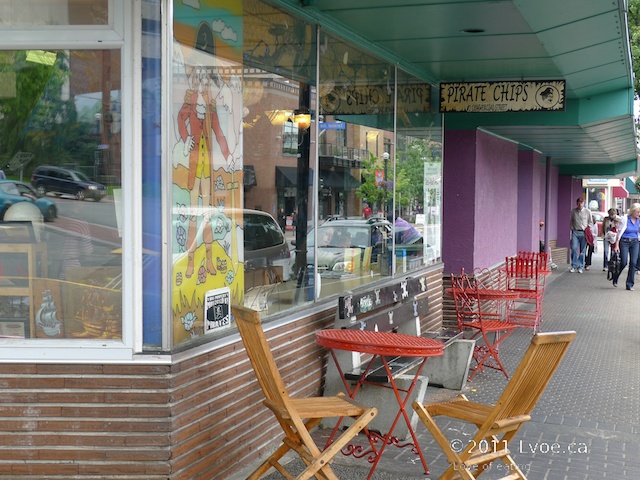 Pirate Chips is probably one of the dive-iest places I've encountered. It's heavy on the deep fry. This is a fine example of a DDE. You really have to be physically inside this shop to appreciate the severe Double Dareness of it all. It's the kind of place that you can smell before you arrive. However, I like the back story to Pirate Chips. It's the local-kid-does-good kind of story.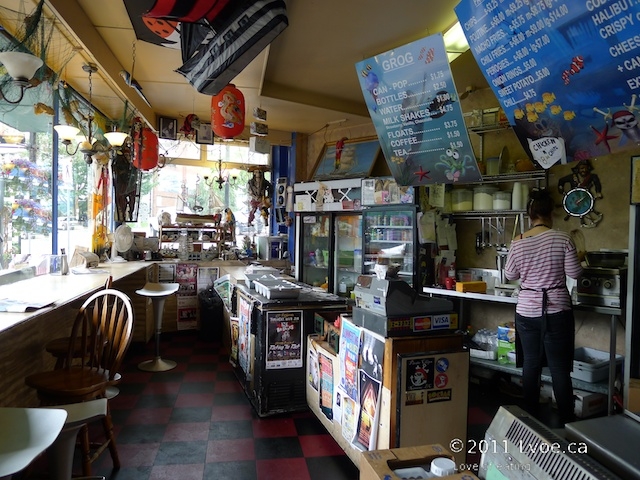 The small little deep fry diner is about 400 square feet with stool seating, which line the windows facing Commercial Street in downtown Nanaimo. It's kitschy, a bit quirky and totally random. The friendly server takes my order; then I escape, to wait, in the fresher air of the outdoor seating.
One Piece Cod and Chips ($9.75)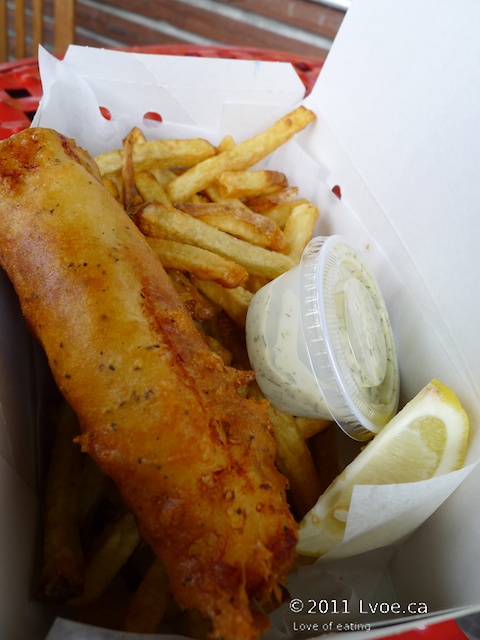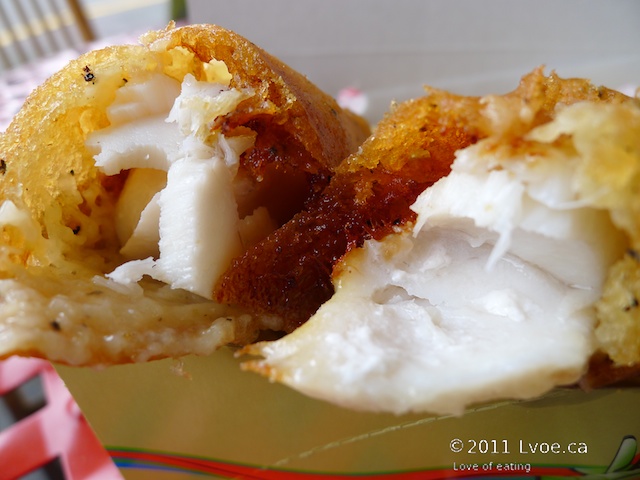 I mean to order the Halibut, but for some reason "cod" came out of my mouth. The batter is crispy, light and surprisingly not greasy. The coating adheres to the fish well, and cod is moist and tender. It's not bad at all.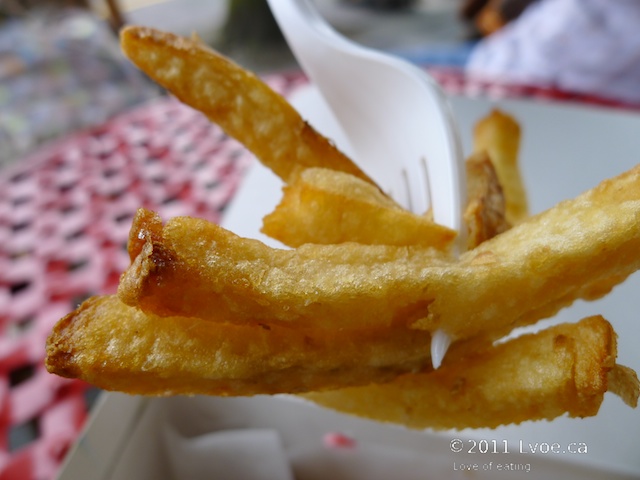 The hand cut fries are decent too. They're just crispy enough with lots of spudsy flavour.
It is definitely a guilty pleasures place. Poutine (with real curds), fried chocolate bars, Nacho fries and burgers...Pirate Chips knows their clientele. They're open late Fridays and Saturdays to catch the starving bar and club crowd as they filter through downtown Nanaimo after the house lights come on.
Pirate Chips is not something I'd eat regularly, but if you're craving fish and chips, and you can muster the courage to enter the sticky surroundings...it's totally respectable.
Pirate Chips website click here
Pirate Chips facebook click here
Locations
Pirate Chips
1 Commercial Street
Nanaimo
,
BC
V9R 5G1
Canada
Phone:
250 753 2447 (CHIP)