Real Food - Nanaimo, BC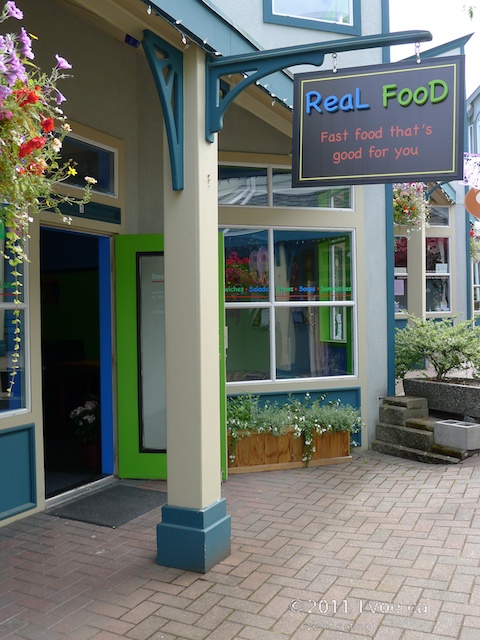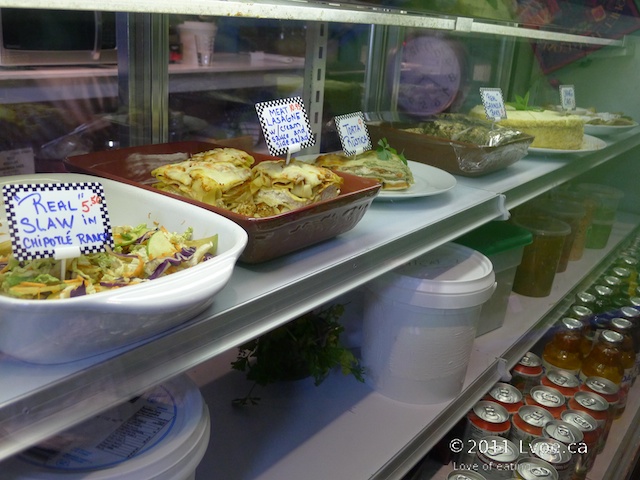 The Old City Quarter in Nanaimo is a small section of downtown that is lined with retail shops and restaurants in refurbished spaces.
I notice there are a few new restaurants in amongst the old faithful, from the last time I was in Hub City. Real Food is one of them. I notice the unfamiliar signage next to Bistro Taiyo and decide to check it out.
I learn that they are indeed the new kid on the block. Real Food has only been open for several weeks. This is the second Real Food eatery the husband-wife team has launched. The first location is in Parksville.
It's all home-made whole foods cooking.
Strawberry Mint Lemonade ($3.00)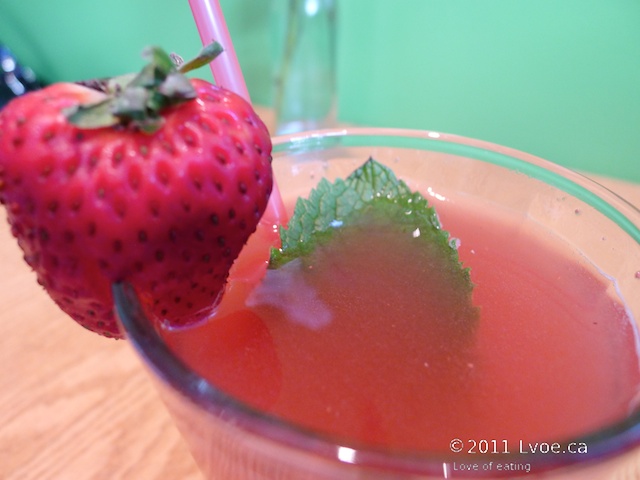 At this point of the day, I need refreshment. I place an order for a simple soda, but the proprietress behind the counter mentions she has homemade mint and strawberry lemonade ready. It is purely lemonade infused with a hint of strawberry and the aromas of mint. Lemonade with an air of sophistication.
Meat Lasagna with Cream Sauce ($10.95)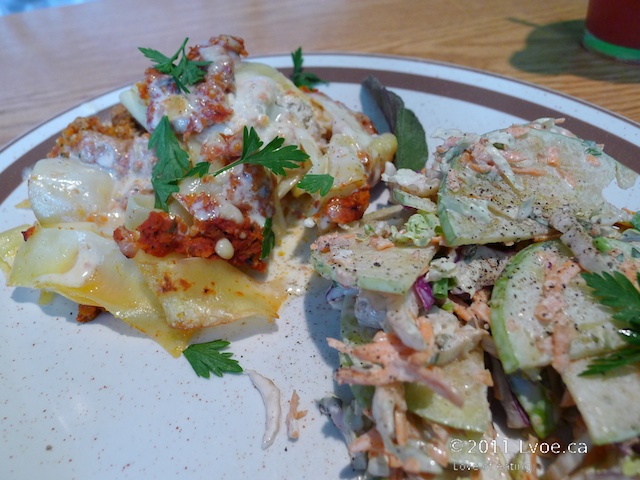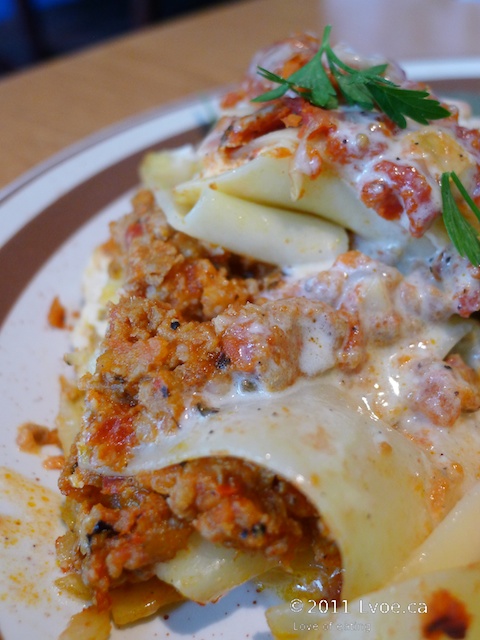 The lasagna behind the glass beckons me to try it. It looks so enticing, and after learning that Real Food makes all of their own sausage and pasta it becomes an easy choice. The sauce is tomatoey with a kick of spice from the chorizo. This is wholesome home-style lasagna that put a smile on my face.
Real Slaw with Chipotle Ranch dressing lived up to its name. If not for the granny smith apples and chipotle, I probably would not have ordered it. Fresh, crunchy and cool, this creamy slaw is the perfect follow up to the spicy lasagna.
Apple Rhubarb Cannelloni ($3.50)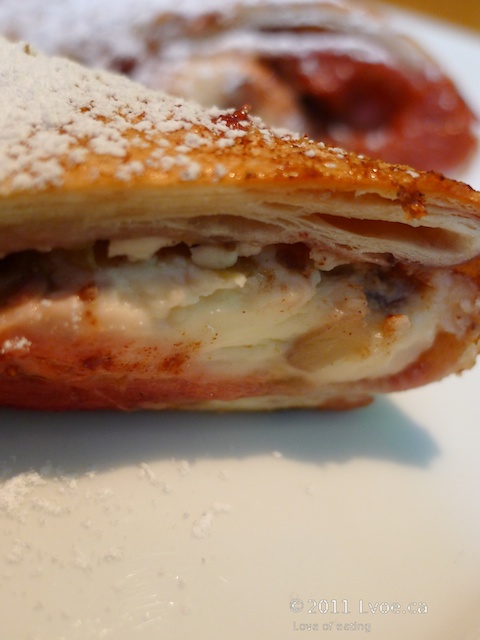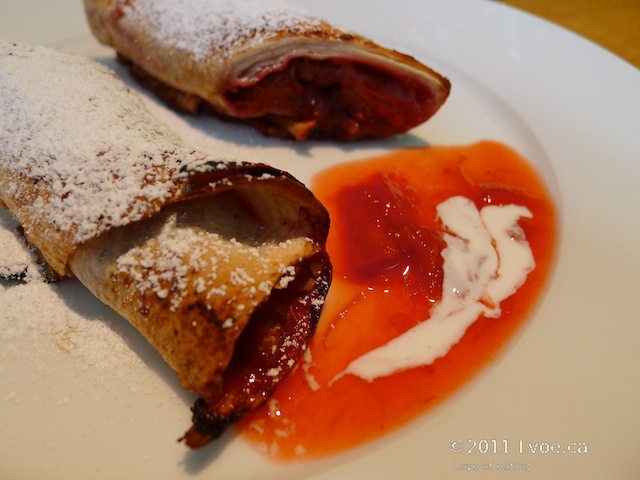 Not sure if people order these by the two's, but I do. Tart rhubarb and apples sprinkled with cinnamon, and baked to a medium crispy. Lovely, and most importantly, not too sweet.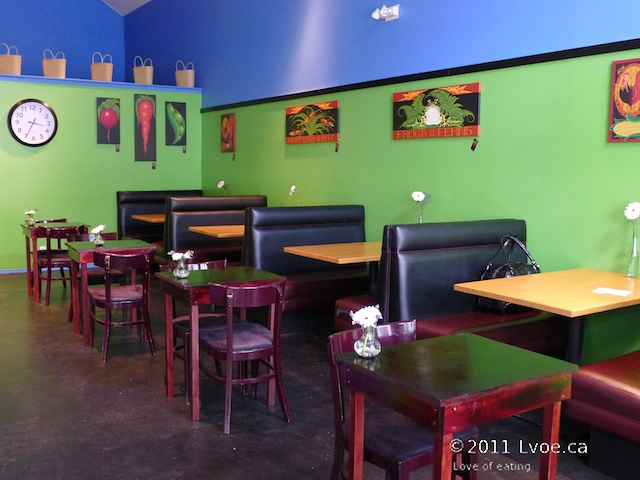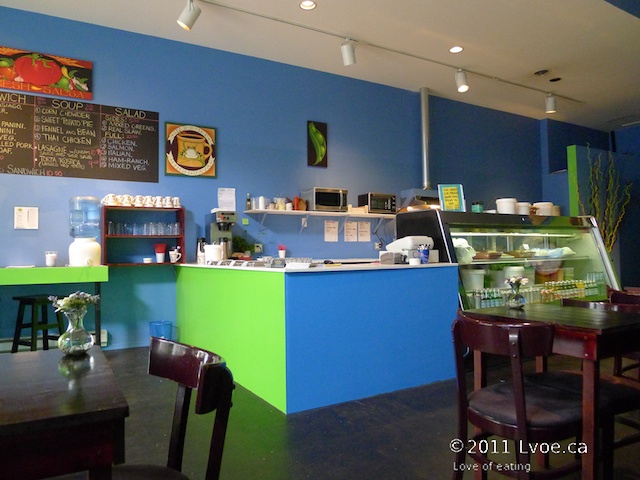 The room is spacious and the wall colours are crazy bold! I like it.
The ingredients are local, fresh and in-season; making the flavours simple, clean and sharp. The meal today is light yet filling, which is perfect for the lunch crowd. Real Food is just as the name says, real food. It's real good too.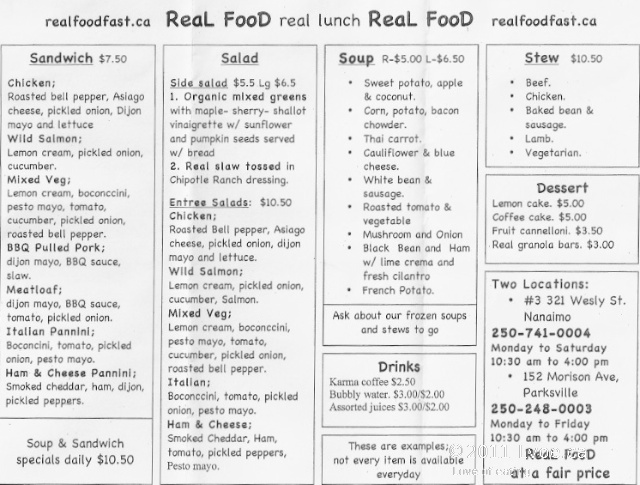 Locations
Real Food
Unit #3 - 321 Wesley Street
Nanaimo
,
BC
V9R 2T5
Canada