The Old Country Market - Coombs, BC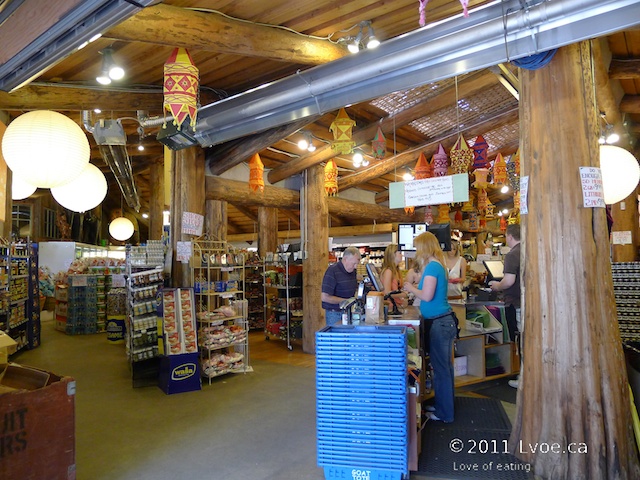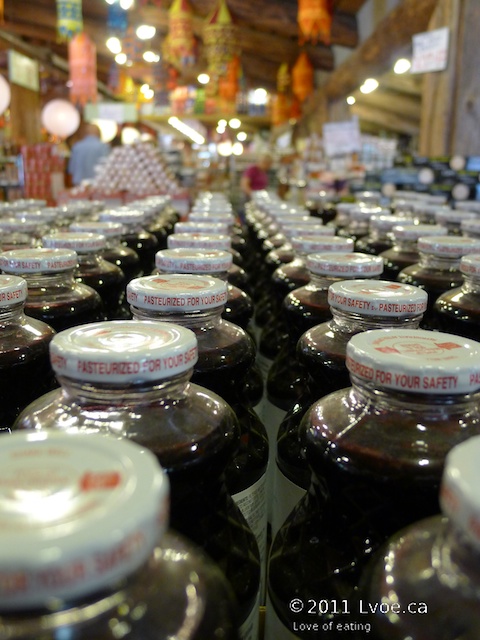 Is it just me or has the The Old Country Market become a huge tourist trap over the years? I use to come here about once a month to shop for specialty products and to pick up my Maldon Salt. I thought I'd grab some flakey sodium today, but when I spy their newly inflated prices on the 8.5 ounce box, I take a pass. It's still a fun place to browse and their pies are still some of the best I've encountered.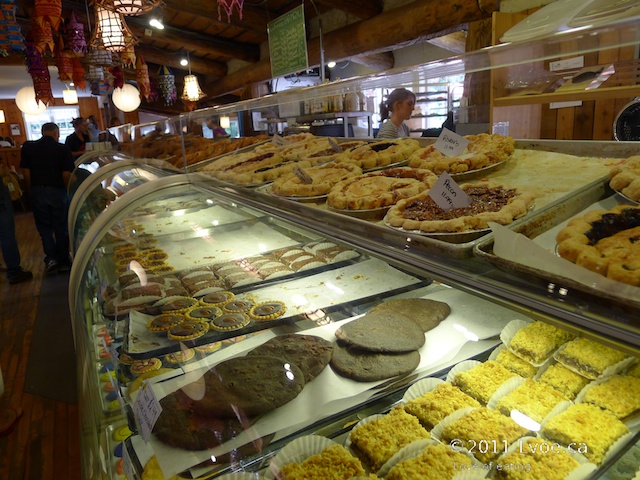 It's easier to maneuver around inside the main space now. The fresh produce market made a move to the building next door, making more room for the import goods. And their bakery is now located where the ice cream parlour used to be.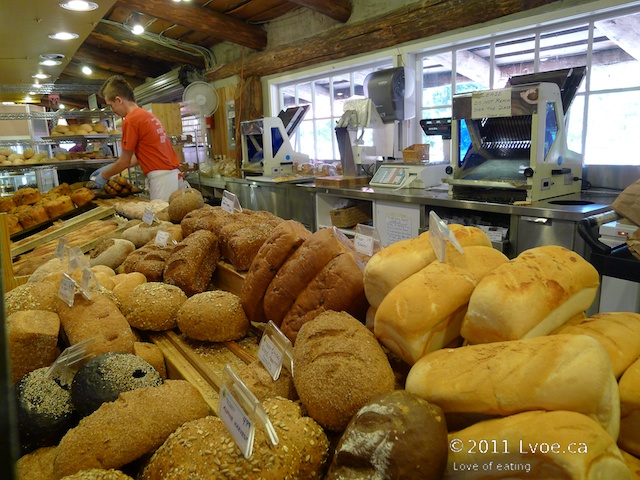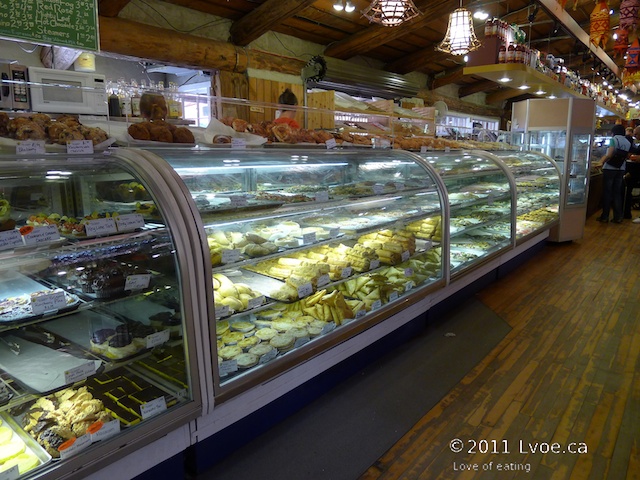 I pick up some fig jam and some wooden toys (? I know. Impulse buy...) before heading out to the expanded garden center.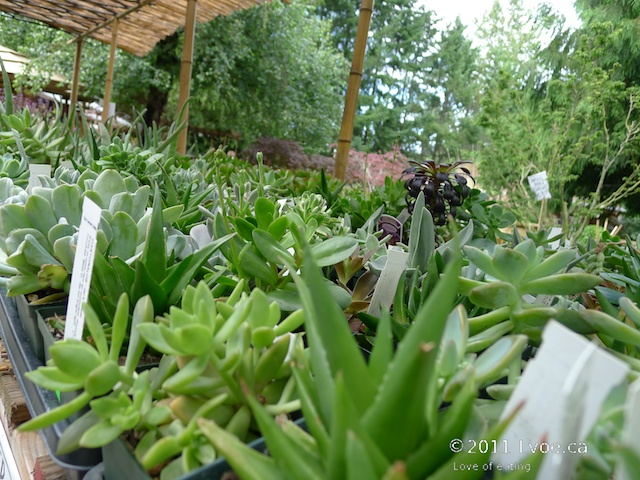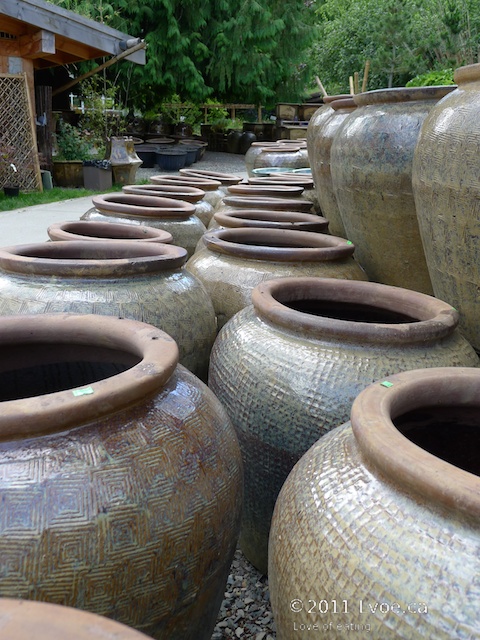 The garden area feels like it's quadrupled in size since the last time I was here. Coombs has a good selection of bedding plants during the season, and on this visit they have many succulents waiting for their forever-home. I spy a few large containers that may work for my small gardening practice next year.
Old Country Market Ice-cream Shoppe ($3.75 single scoop)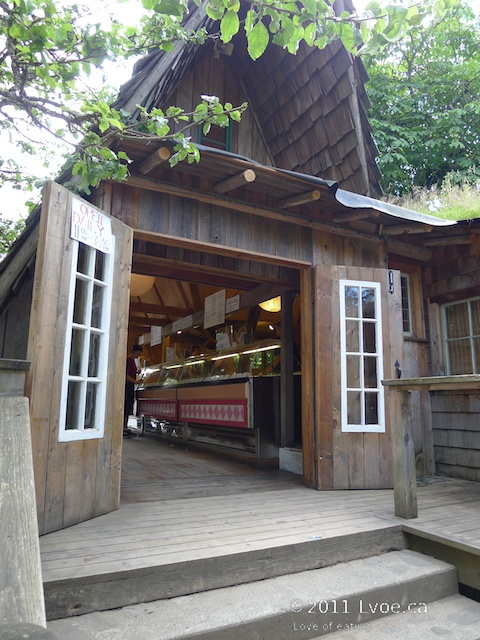 The ice creamy sweets have now moved to the hut outside. I contemplate having a scoop. I know from past experience that the serving size of a single is very generous. Enjoying an ice-cream at Coombs has always been popular past-time, but I opt to save my appetite for dinner. The Old Country Market Ice-cream Shoppe has 60 or so flavours, available on any given day. The Ice-cream Shoppe is open 11am to 6pm and accepts cash only.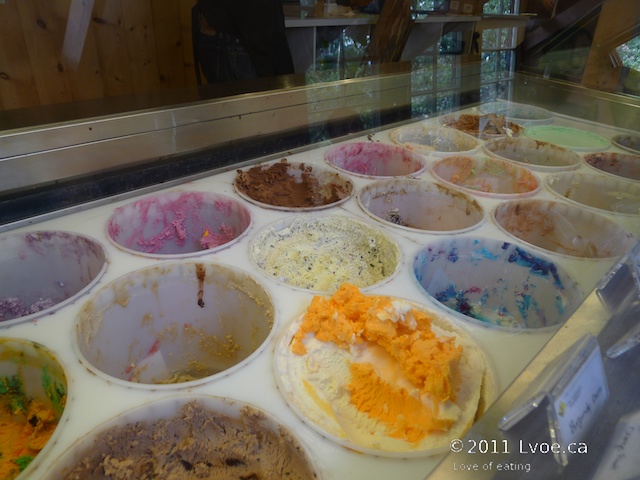 The entire The Old Country Market is buzzing with tourists and locals alike. On a sunny day you can meander through all the odd-ball shops. Speaking of odd ball, next to the Country Market properties, there lays the Coombs Emporium and Frontier Town. This is a square of buildings full of random shops. There's a curious showcase of enormous stone statues and benches in the courtyard. There's no rhyme or reason to it all. At one time I'm sure the quasi western theme was more apparent, but now it's just strange and haphazard. I guess it's still interesting if you're a visitor.

Locations
Old Country Market
2310 Alberni Highway
Coombs
,
BC
V0R 1M0
Canada