Phở Than Brothers - Bellevue, WA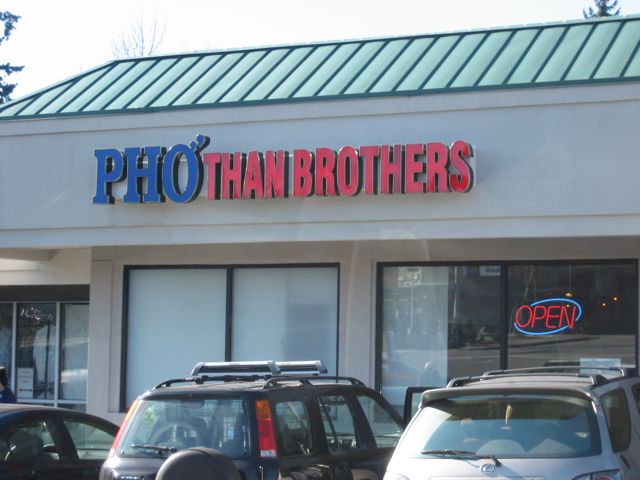 Phở, for those that don't know, is Vietnamese beef noodle soup. It's awesome. When I'm eating it, somehow I feel like it's making my body stronger like Popeye eating his spinach. I was recovering from a cold this day that I visited Phở Than Brothers, and it was like a bloody miracle when I walked out of that place, sinus problems no more! Yeah, believe it. It's that good.
Of course Than Brothers serves excellent phở. Results may vary if you're chowing down on crappy phở.
They bring out the fresh accoutrements: thai basil, bean sprouts, lime, and jalapenos (other places will use thai chilies, I personally prefer thai chilies.)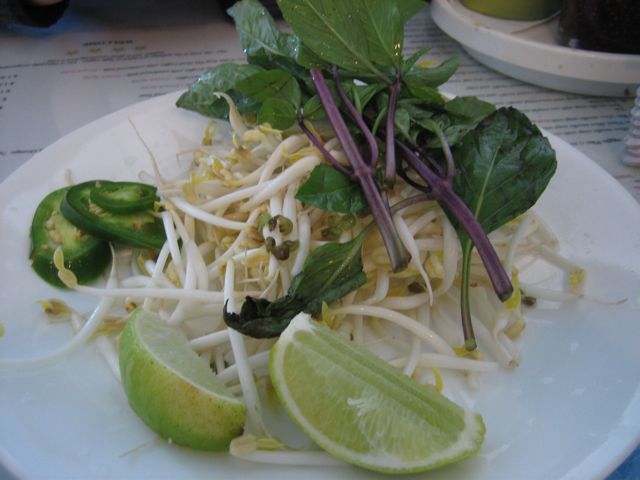 My usual order at a phở joint is the phở đặc biệt, this essentially is the "special". Basically, it's the bowl that contains a little of everything. You will find it has raw eye round steak, well done flank, brisket, tendon and tripe (book style not honeycomb tripe).
The Dac Biet equivalent at Than Brothers is Tai Chin Nam Gau Gan Sach, or #14. ($4.95)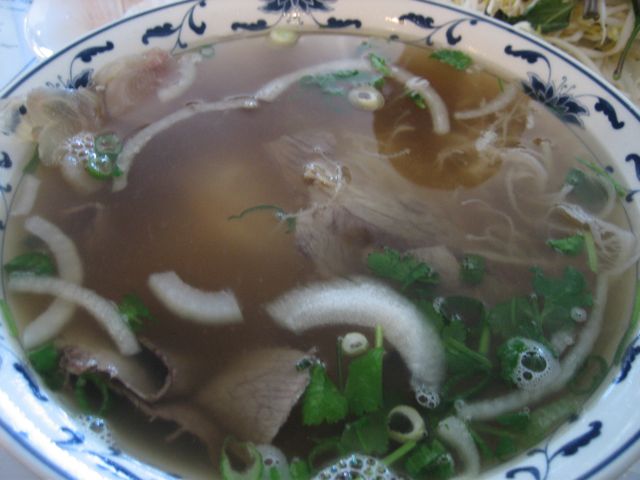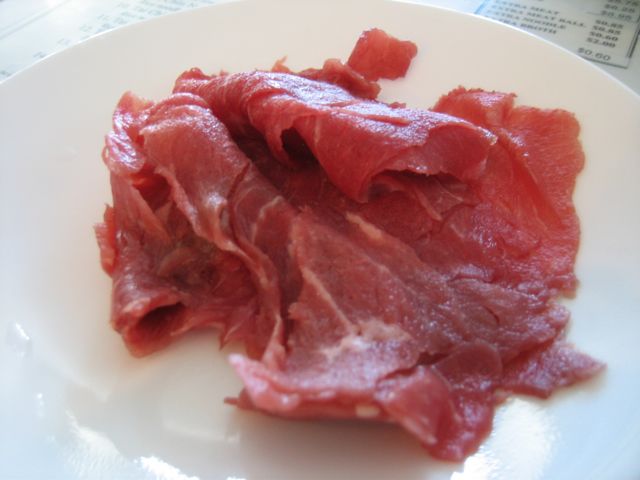 I always ask for my raw meat to be served on the side. Normally the rare meat is served on top and the meat cooks in the screaming hot broth. I like my beef pretty rare so meat on the side is the way to go.
On the second order we had intended to order phở with the rare beef, brisket and tendon but mistakenly ordered brisket and tendon. Phở is not the same without the rare beef. Oh well, it was still tasty. ($4.95)


The most important part of phở is the broth. Than Brothers has great broth. Aromatic with a deep rich flavour. Every good phở place tends to have their own signature broth.
Than Brothers is stupid affordable. I mean $4.95 USD for a huge bowl of quality phở! It kills me to pay between $6.50 and $9.00 Cnd for pho in Vancouver.
At Than Brothers they make these wonderful little cream puffs. Each diner will receive a complimentary creamy morsel of goodness. It's the perfect ending after you've eaten hot bowl of phở.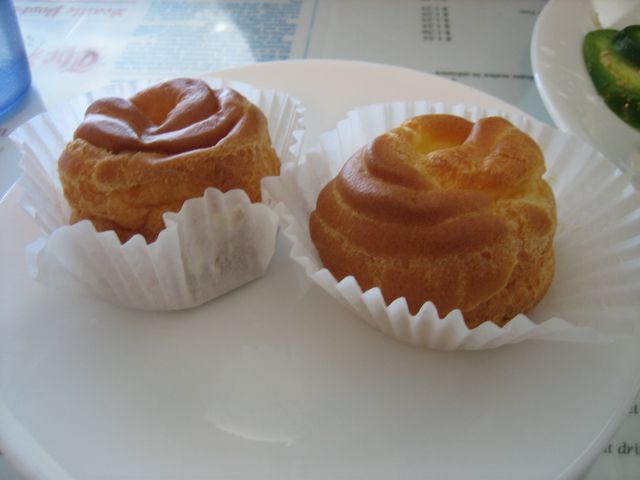 What Than Brothers does right that very few restaurant do, is they specialize in one thing: phở. You will not be able to get other common food items here that many other phở joints will offer. No appetizers, no extended drink menu. It's just phở. You can't even get a different noodle type, as in say, Bún bò Huế.
Service is extremely efficient. Since phở is all they do, your order comes out fast. Within 5 minutes of ordering, you will be squeezing lime into a steaming bowl of phở.
There are several locations, I tend to go to Bellevue or Lynnwood. Try it next time your cruising through Washington state.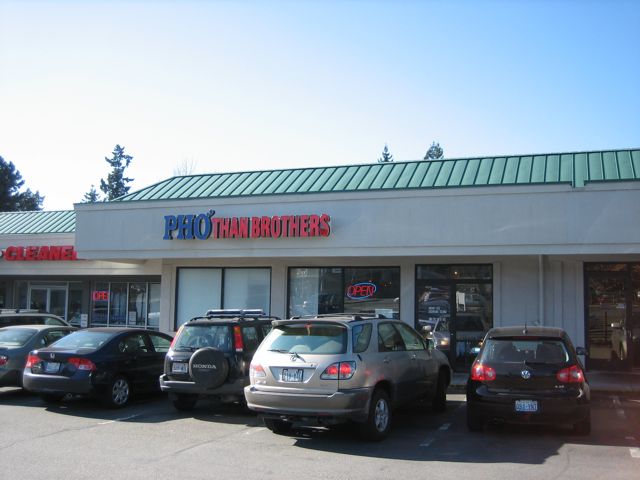 Okay I know I had set aside this blog to focus on eating found between Lytton and Kamloops, however I will toss in others from time to time to keep it interesting. That and the fact that I eat a lot of different foods at a lot of different places and it's a shame to not include those once in a while.

Locations
Phở Than Brothers - Bellevue
#133 - 1299 156th Ave NE
Bellevue
,
WA
98007
United States