Phở Galaxy - Chilliwack, BC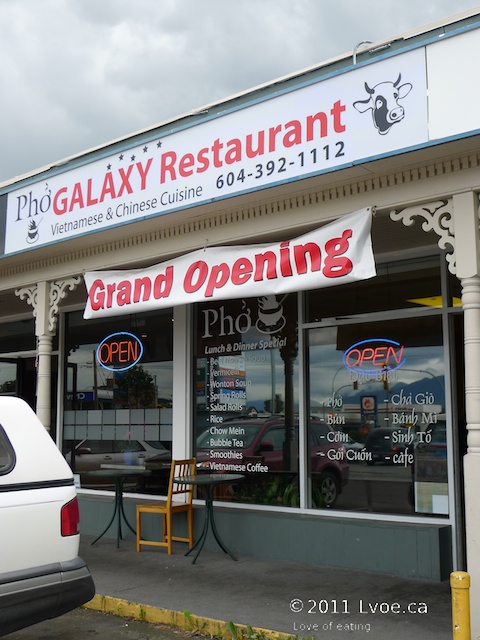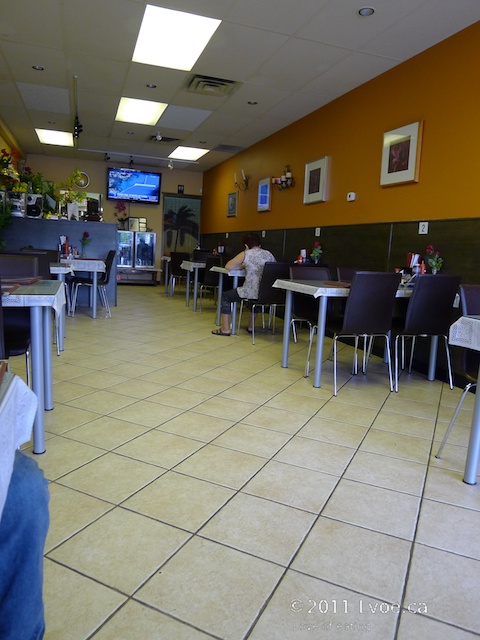 Who knew there is phở bò in the 'Wack? This is a drive by discovery. All I recall seeing is the word "phở"and "Grand Opening." That's all it takes for me sometimes. I made a mental note to stop here on our way home from the coast.
I guess Chilliwack isn't all that into phở yet, as there is a detailed explanation on each table about Vietnamese beef noodle soup. If you peruse past the Vietnamese menu, you'll find that they offer some typical western Chinese dishes as well. I would normally raise an eyebrow, but I can see the thinking behind this. If Phở Galaxy is serving phở to Chilliwack, it's smart to get some customers in the door by offering more familiar Asian take-away dishes.
House Special bánh mì đặc biệt ($3.50)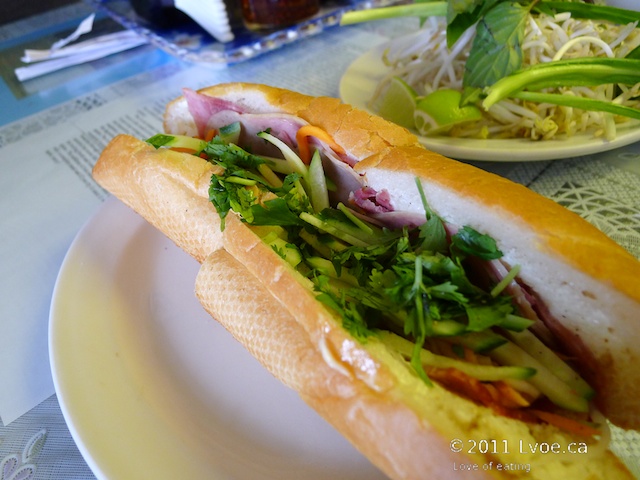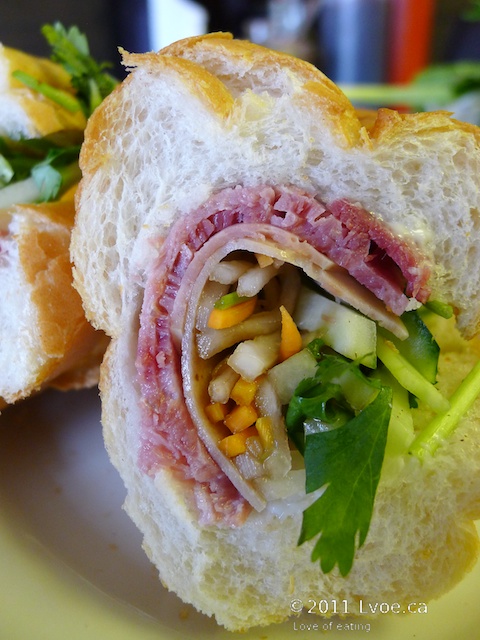 The bread is good. Thin crispy crust and soft inside. The bánh mì has the usual mystery pork loaf slices but it is missing the mark on a few things.
Veggies: the cucumbers and carrots are not pickled. This is a big deal for me, as the veggies are what give the sub that sweet vinegary contrasting flavour.
Pâté: There is no pâté. This is my favourite part. Phở Galaxy only uses mayonnaise as the main spread.
Headcheese: Where's the headcheese? There is no headcheese slice.
As a regular sub, the sandwich tastes fine. But as a bánh mì đặc biệt it lacks some of the basics.
Spring Rolls ($3.95)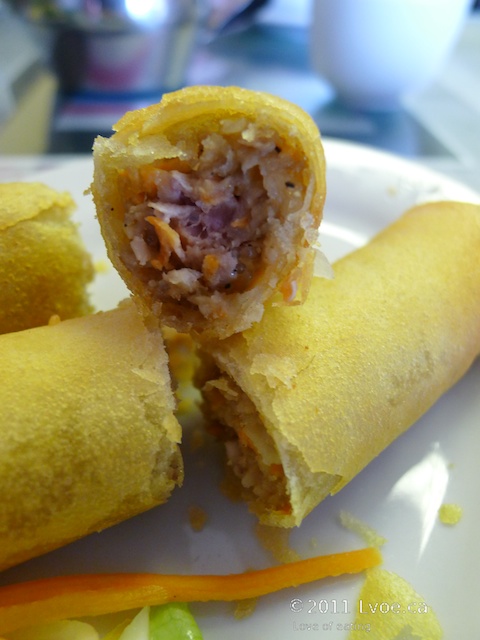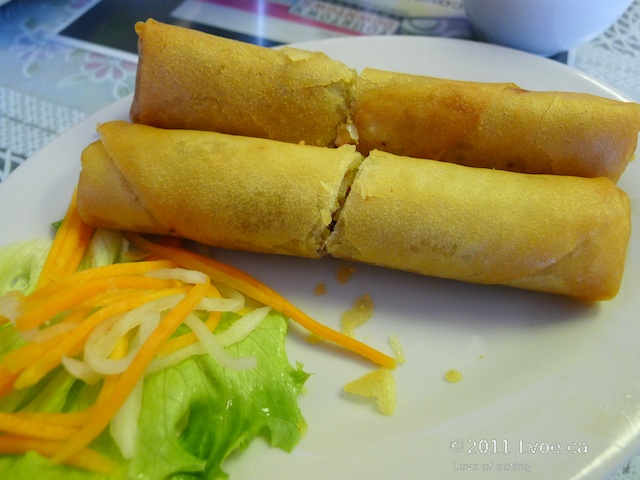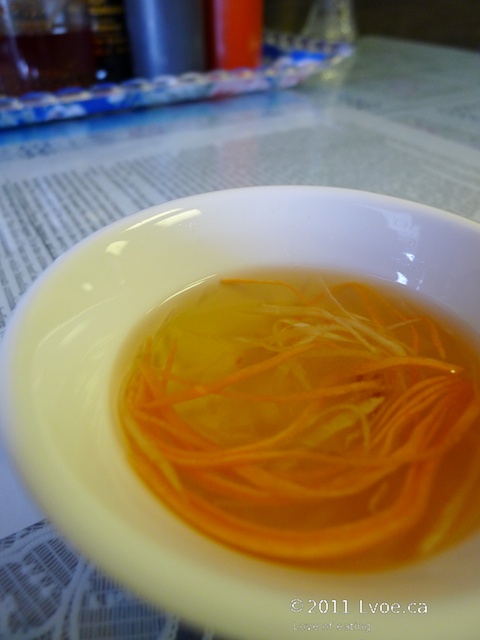 The spring rolls came out piping hot; and are standard rolls with decent filling and a crispy outer shell.
Accoutrements for phở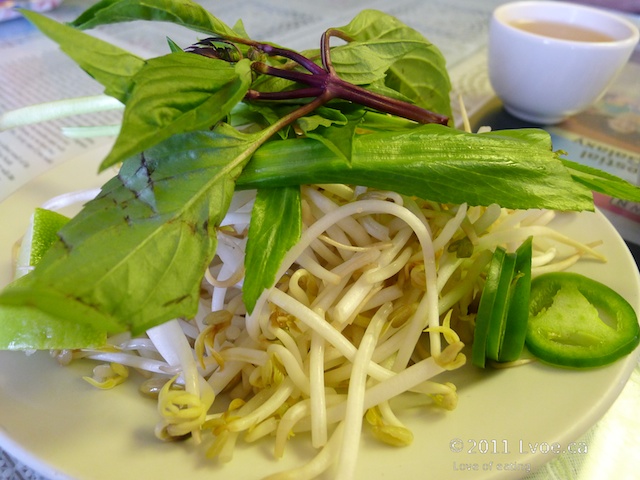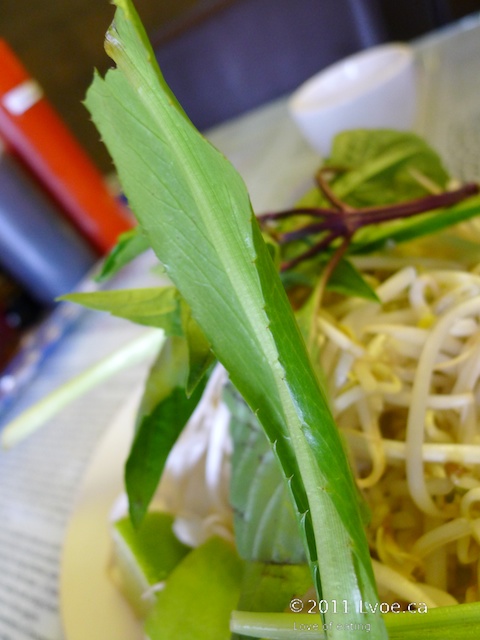 The normal stuff. Bean sprouts, lime wedges, jalapeños, Thai basil and saw leaf herb. I like that Phở Galaxy includes culantro or saw-leaf herb on their plate of garnishes for my beef noodle. Not a lot of phở joints offer this up without a request for it. Nice!
House Special Phở đặc biệt ($6.95 regular bowl)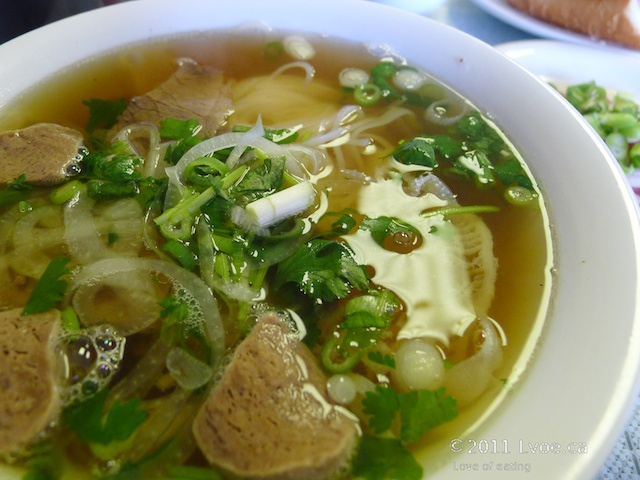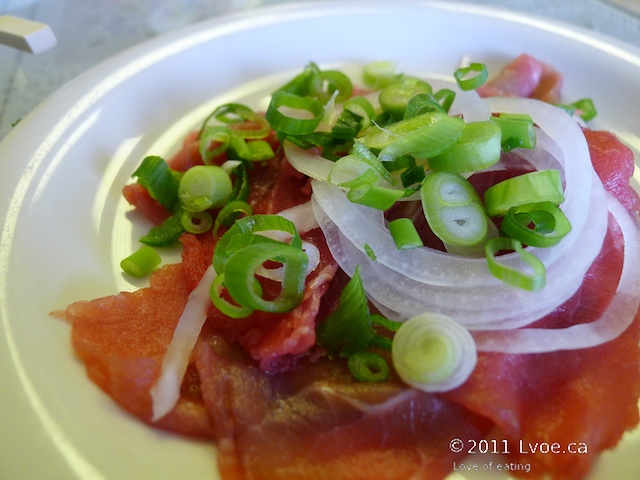 Generally I will order the Phở đặc biệt at any beef noodle place. It's basically the house special containing a little bit of everything. Phở Galaxy has rare steak, flank, brisket, tendon, beef meat balls and book tripe.
The broth is pretty good. Flavourful, not deep and rich, but still very acceptable. The noodles are nice too. The rice noodles are loose with a bit of bounce in the chew. My side of rare beef is pleasantly paper-thin and bountiful.
Rare Steak and Beef Ball Phở ($6.95 regular bowl)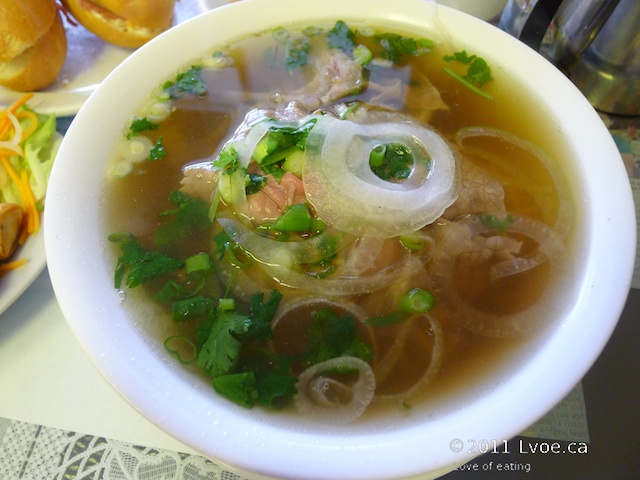 From the top, all the noodle soup bowls all look the same, no? I'm pretty excited to have a Vietnamese beef noodle option on the route home.
The space is clean and well kept. I observe our server constantly cleaning and re-filling condiments during our visit. Service is typical of a phở place; it's straight to the point without any extras.
I don't know how long Phở Galaxy has been open but people are curious. There are several different parties that came in to peruse the menu and many of them placed takeout orders. Whether they opted for phở or chop suey, will remain a mystery. Phở Galaxy does add some food variety to the corner of Yale Road and Hodgins Avenue. What a happy addition to Chilliwack.
Locations
Phở Galaxy
104 -45863 Yale Rd West
Chilliwack
,
BC
V2P2M8
Canada