Moo-Lix Ice Cream Shop - Kelowna, BC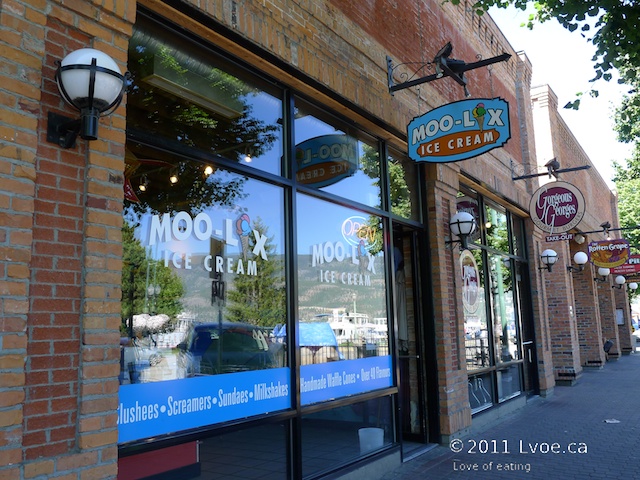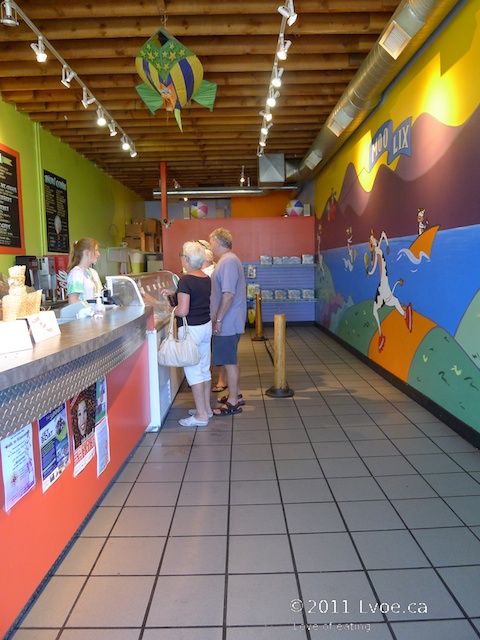 It's still early in the afternoon, so I deak into Moo-Lix for ice-cream before the weather gets too warm today. Yes, it is possible for the weather to be too warm to enjoy a cone.
When it's 32+ degrees outside and you're trying to eat an ice-cream cone, it just becomes an impossible race to bite, lick and suck it all in before the sticky dairy runs down your fingers, hands and in some cases fore-arm. And of course, you must assume The Stance, y'know the standing-up-eating-a-chillidog stance. It's all too much for me.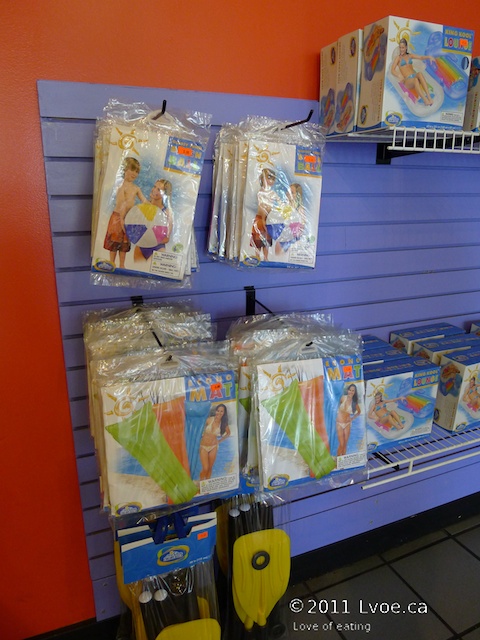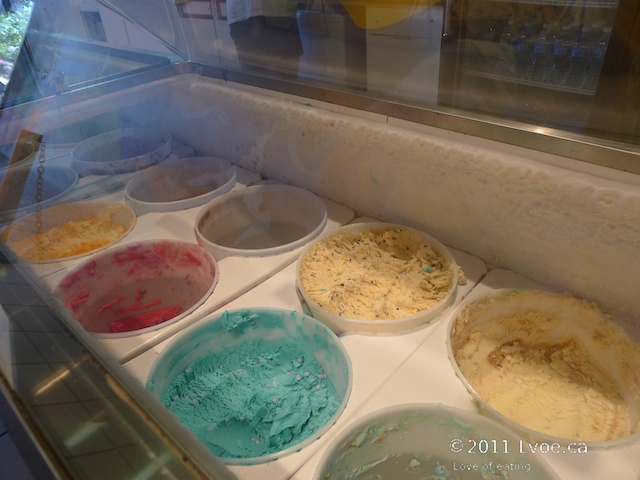 Moo-Lix is located directly across the street from the lake waterfront promenade. If you forget your inflatables, the ice-cream shop sells those too.
Apple Pie ($5.50 small regular cone)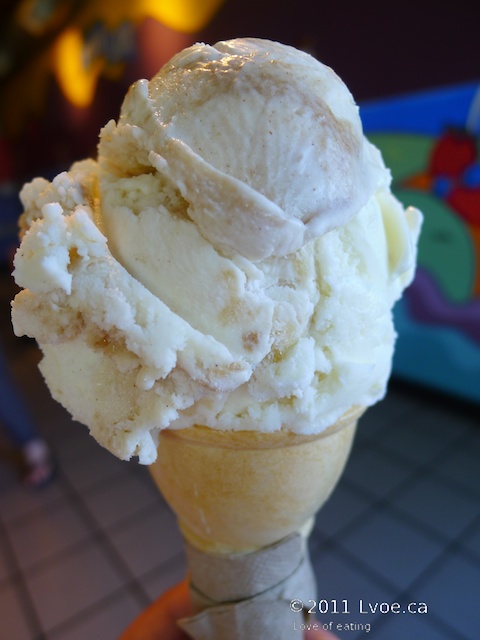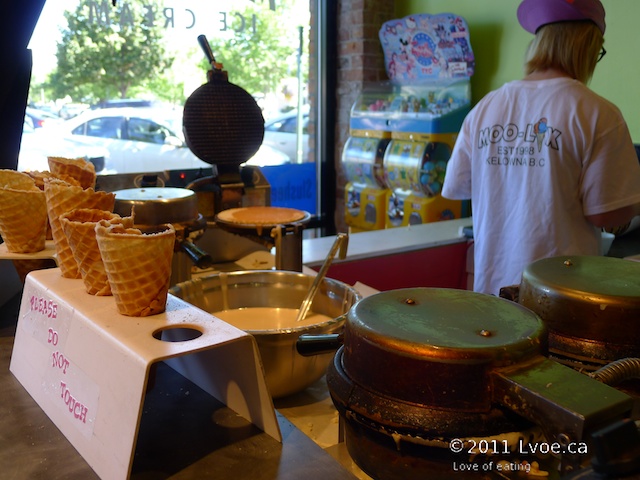 Soft apple pie filling chunks with an extra flick of cinnamon. The shop smells warm and sweet, with waffle cone batter fluffing up in their well seasoned griddles.
Peanut butter and Chocolate Milkshake ($5.75 one size)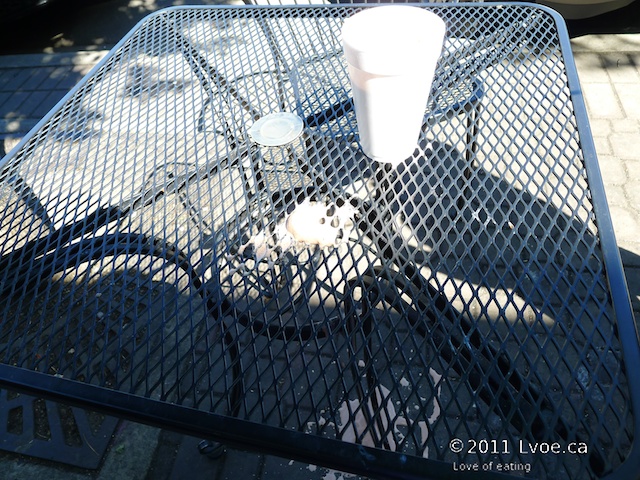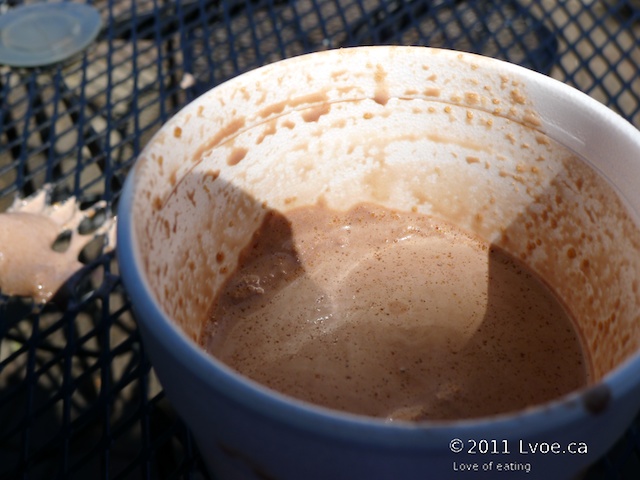 I am inflicted with a case of The Butter Fingers today, wasting no time in dropping the shake on the table outside. I watch, in disbelief, as the choco-peanutty goodness drizzles down onto the concrete sidewalk below. DL salvages what's left. It's still good though.
Erm, I insist that it should have been thicker, to lessen the spill factor... DL gives me an eye-roll and carries on.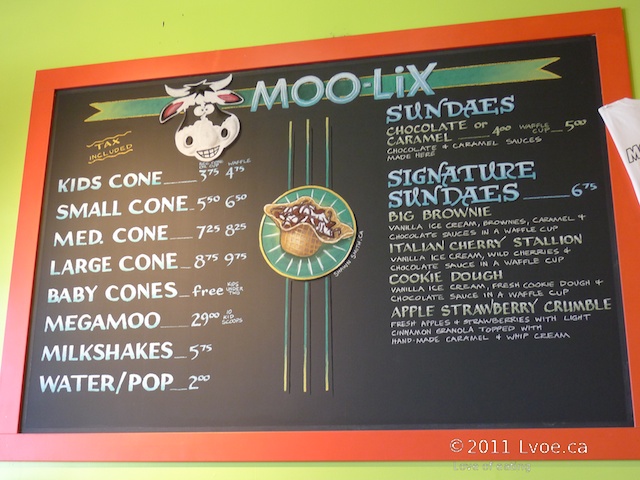 Location
Moo-Lix Ice Cream Shop
239 Bernard Avenue
Kelowna
,
BC
V1Y 6N2
Canada