Vietnam Village - Kelowna, BC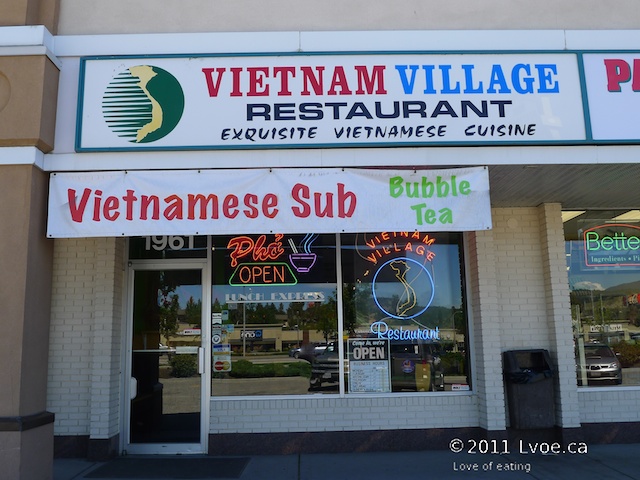 Phở again? Yes, phở again. I'm curious about beef noodle soup in Kelowna. I've been to the Vietnam Village before. Years ago. I can't remember if it had the same name when I first visited. I have no idea if it is under the same ownership either. It still looks the same.
I am a little puzzled by the selection of beef noodle soup. Puzzled because there really is no selection. I study the menu with more focus; I'm convinced that I'm not reading the menu properly. Eventually I ask the server, and she confirms they only serve a very limited menu of phở. Also they do not offer ingredients like tripe and tendon. Her reason being that these choices don't seem to sell well around here. She adds, that the ingredients end up sitting in the freezer far too long to be used. Fair enough. I appreciate the straight up honest answer.
The choices for phở are beef or chicken. Regular or large.
Rare Beef and Beef Ball Phở ($8.50 regular sized bowl)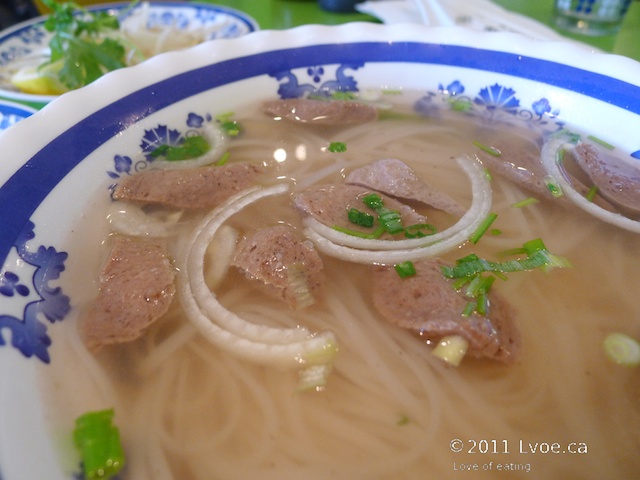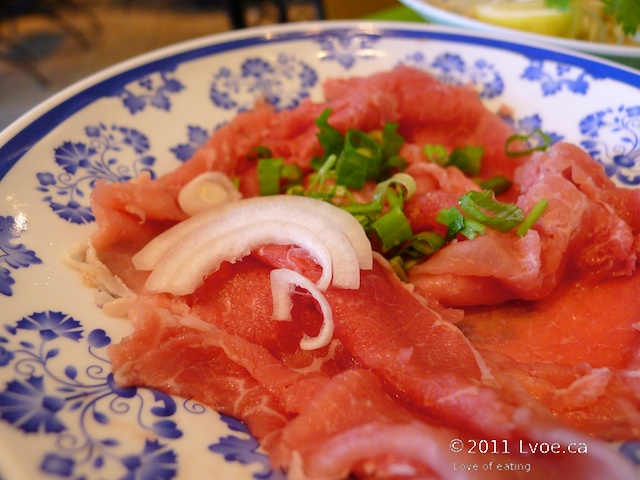 I like their slicing of the rare beef better than that of Phở Sóc Trăng. It's thinner and there's more of it. It needs to be thin enough to bite through easily. The noodles are okay, on the softer side but still alright. Again like Phở Sóc Trăng, the broth is very mild. I'm not a big fan of mild chicken broth for phở, but that's just me. The price for a regular bowl is a little yowza too.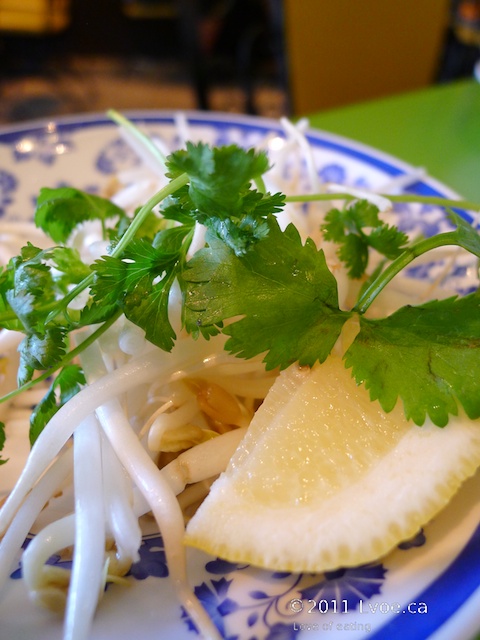 The garnishes are sprouts, cilantro and lemon. There is no Thai Basil, peppers or lime. Kelowna phở joints need to invest some time in making a good aromatic beef broth and in some...lime. Really.
Bánh mì đặc biệt ($6.00)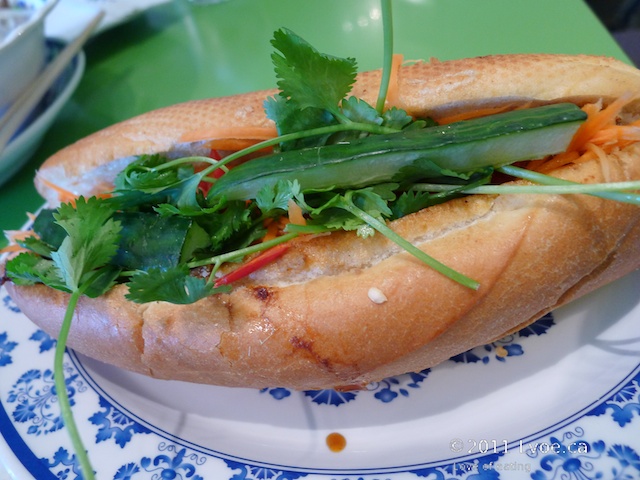 This is the most I've ever paid for a bánh mì. Bánh mì generally, is dirt cheap. (For years I've been buying it for under $3. It's broken the three dollar mark lately. More on that in a future post...) Anyways, the sub is full of crunch and some spicy kick from the chili spread. The carrots are lightly pickled, and there is a hint of pate which is all good. The meats are a bit reserved, but the it's all still pretty tasty for a sub.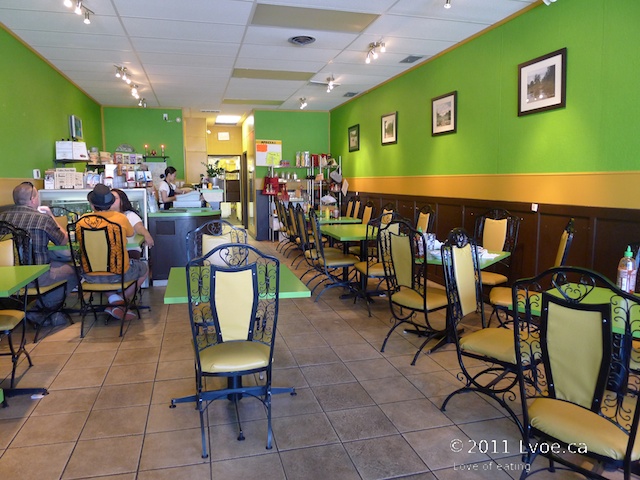 The restaurant is small but bustling. There are two servers doing what they can to keep the service going without too much of a wait during the lunch rush. By the time I leave the space has cleared out and the servers are chatty and treat their regular customers to samples of Vietnam Village's bubble teas.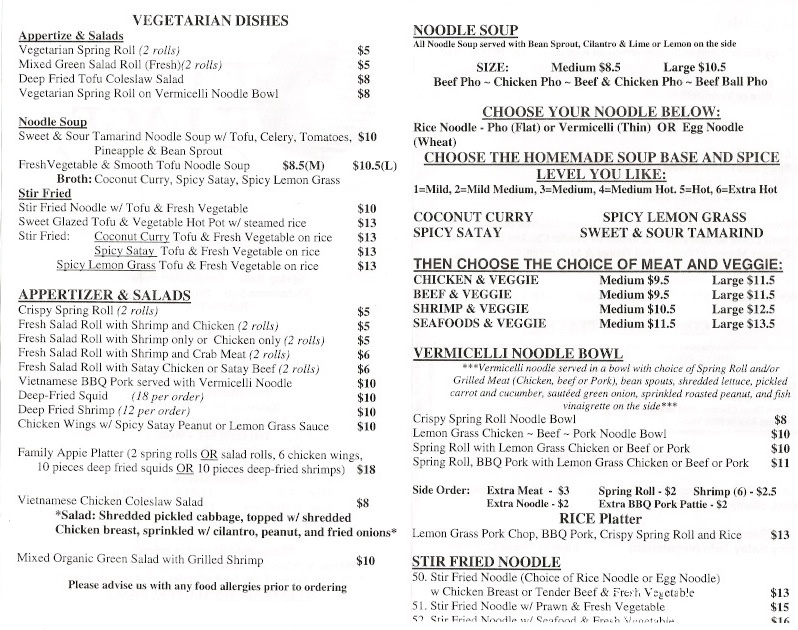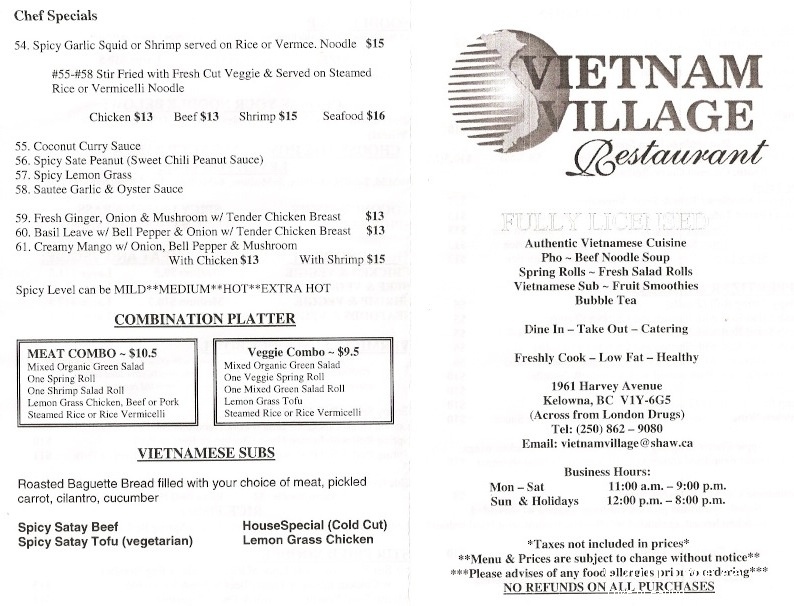 Locations
Vietnam Village
1961 Harvey Avenue
Kelowna
,
BC
V1Y6G5
Canada