Temptasian Restaurant and Lounge - Vernon, BC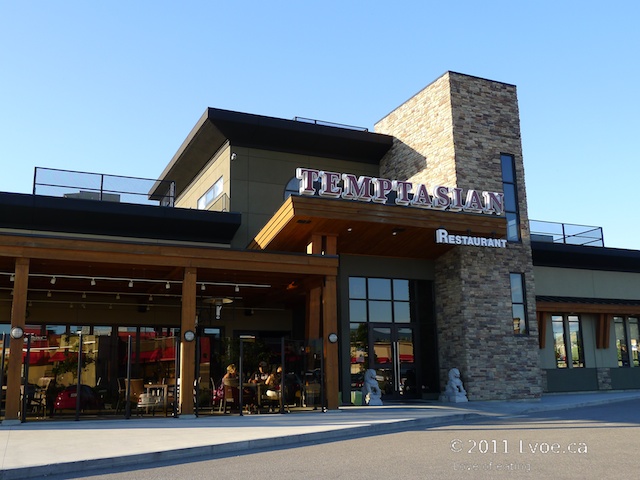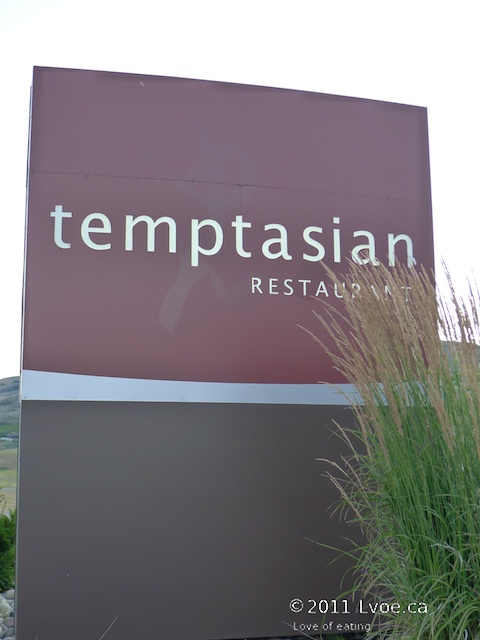 *Dear Temptasian Restaurant,
Four images on your website are stolen images. They are the property of the Love of Eating food blog. You did not ask permission nor was permission given to Temptasian Restaurant for the use of these photos. Your theft is no mistake as evidence by your graphic designer taking the time to remove the Lvoe.ca watermarks. Kindly remove the images, or contact the www.lvoe.ca webmaster for permission regarding image use. It's not nice to steal.
Thank you.
I kinda cringe when I see the name: Temptasian. This is DL's pick tonight as we wind down the day after HP7b. Yes, HP is over. I'm okay with it since I re-read and re-watch the series more than any adult should.
Temptasian is basically western Chinese fare in a Cactus Club-like atmosphere. The atmosphere is very young and modern. It's no lie; my anxiety is relieved when I spy in the kitchen, a weathered old Chinese dude handling the wok. Phew. We are seated on the patio by a cheerful server, and she recites the drink specials with gusto before leaving us to peruse.
The menu is what you'd find at any westernized Chinese restaurant. The Sweet and Sours, the Egg Foo Youngs, the Chop Sueys and the odd burger thrown in there. No problem. Once a year I like to indulge in S&SCB. That's right, Sweet and Sour Chicken Balls. Tee hee, hee. I still haven't matured since my last S&SCB post at Star House in Cache Creek.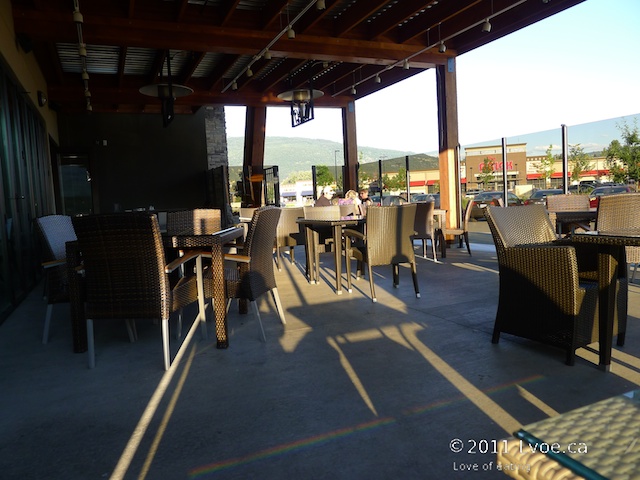 As we wait on their sunny patio, I notice all the delivery drivers drive their own cars. They are all custom autos cranked-up à la street-racer styles.
I imagine the advert for Temptasian Delivery Drivers:
Temptasian Delivery driver wanted.
Must have own vehicle.
Vehicle must be lowered with ground effects.
Spoilers must be of ridiculous size; completely ill proportioned with respect to said vehicle.
Vehicle must be equipped with turbo and hood scoop.
NOS preferred but not required.
Apply within.
It amuses me every time there is a home order, and a young male driver peels out of the Temptasian parking lot. Every. Single. Order.
Beef Chow Fun ($11.00)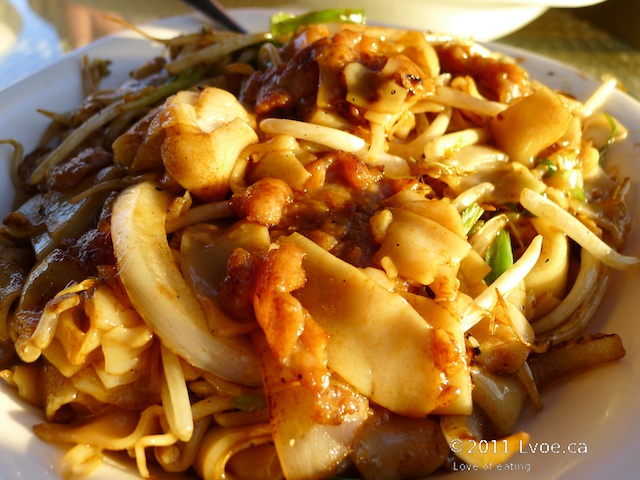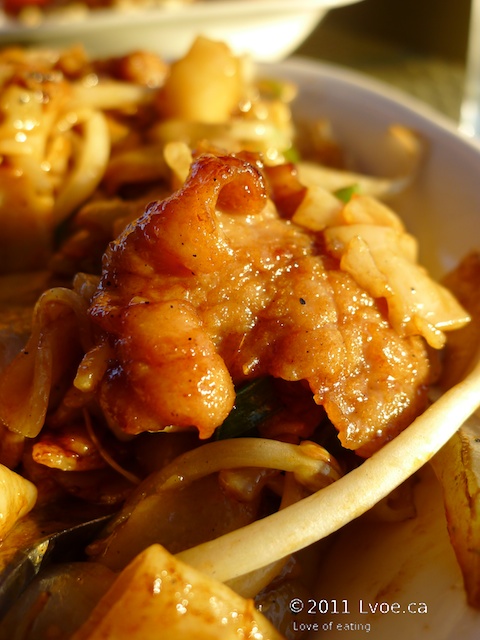 The rice noodles are separate and supple, and the beef is tender. Most importantly there is that smoky flavour that is so important. It's good.
Beef and Tomato Fried Rice ($10.75)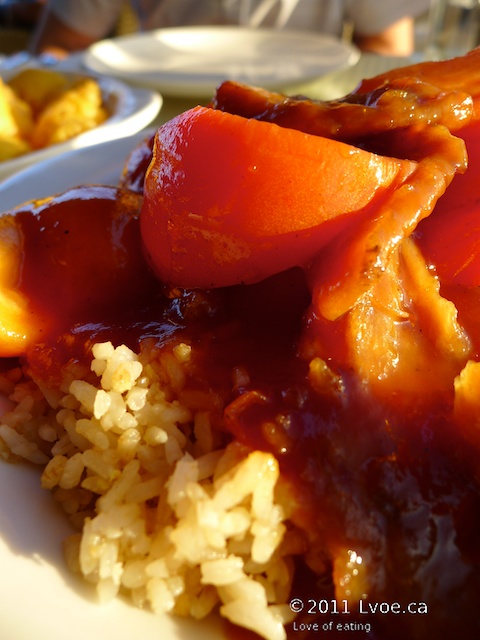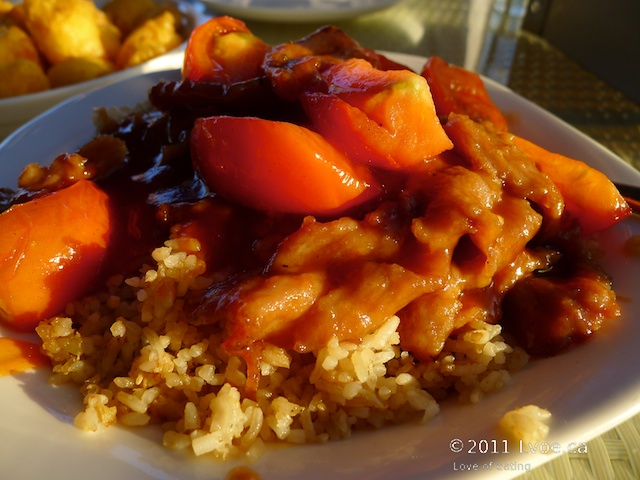 I make a lot of Tomato Beef at home. Village-styles. Rarely, if ever, do I order it when I'm eating out. It's always too sweet for me when I have it out. This is still pretty sweet. I don't' know if this is normal for western Chinese tomato beef, as I never order it. The dish is alright, but for me, too sweet. Oh and something's odd about the rice. Does Temptasian use brown rice for this dish? I don't have a problem with brown rice as a great nutty grain, but it doesn't belong in Chinese food.
Sweet and Sour Chicken Balls ($12.50)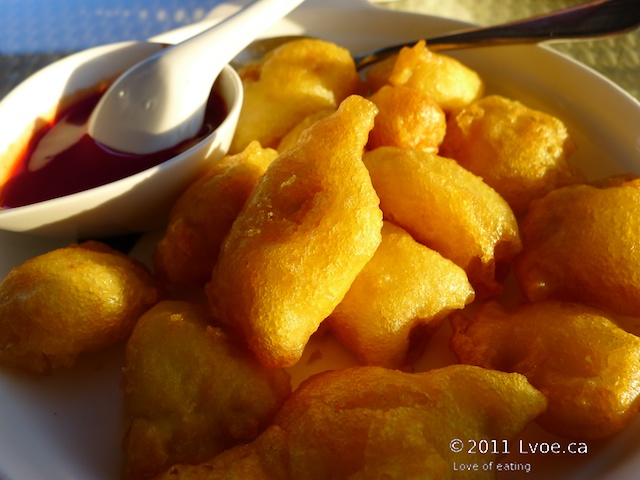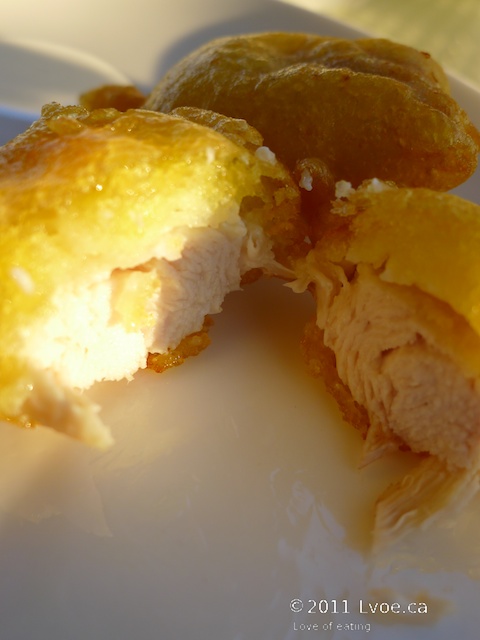 As you may remember I can only eat about two chicken balls at any one-time, regardless of how tasty the spheres. I don't know if it's the fluorescent sauce or deep fry, but two is my threshold. The chicken orbs are in a crispy batter shell that is non-greasy. The breast meat is moist and quite tender. Once again, DL is in poultry ball heaven. I'm starting to wonder if the Chicken Balls (past and present) are really that great or if it's just because I have such a strict limit as to how many times S&SCB can grace our plates.
Banana Spring Rolls ($6.00)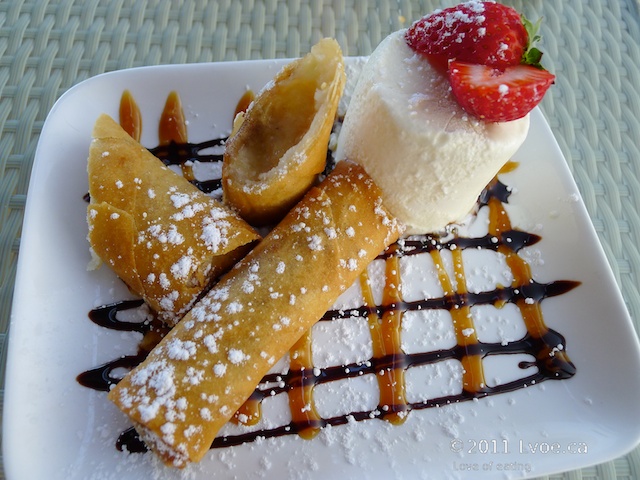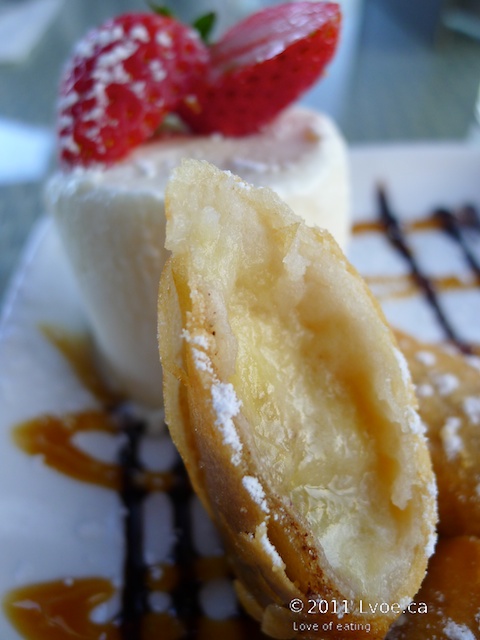 It's heavy on the banana aroma. There are times when banana aroma makes me gag. This is not one of those times. The shell is crackly without being oily. The two warm banana rolls are served with vanilla ice cream, making this dessert large enough to easily share between two people. Nice.
The food, considering the type and style, is pretty good for what it is: Westernized Chinese. It's the same menu you would get in any "Chinese" restaurant in the interior, complete with the cliché Combination Plates.
What makes Temptasian a little different from your typical western Chinese joint is their contemporary setting. Neutral loungey décor and eager service staff may make Temptasian a little more tempting than say, the Golden-Dragon-Lotus-Inn type places. So if you want to get your chicken-chow-mein on, in the non-threatening comfort of an Earl's environment then Temptasian could be your place.
Do kids still do burn-outs nowadays? I wonder if the drivers use the surrounding vacant lots for burn-outs. You know, when killing time in between deliveries.
Locations
Temptasian Restaurant and Lounge
5600 Anderson Way
Vernon
,
BC
V1T 9V2
Canada