Phở Fusion - Vernon, BC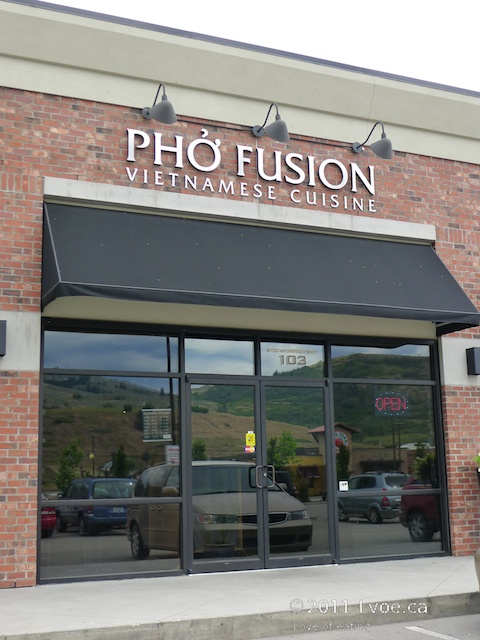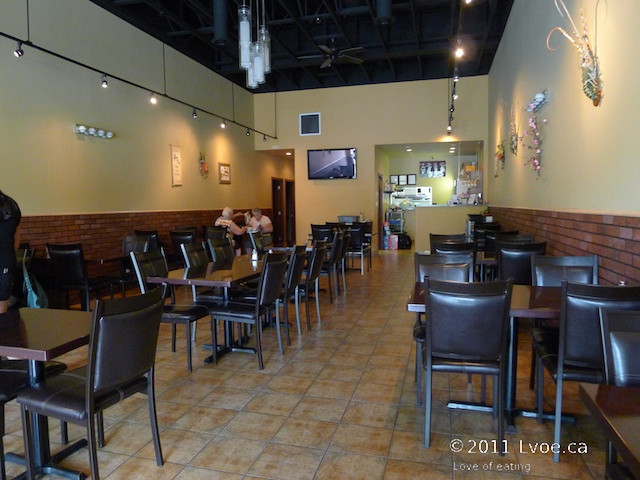 Seriously, phở again? Yeah, seriously phở again. We stop for lunch on our way out of Vernon. It's early, before noon and Phở Fusion just opened. There are already a few tables occupied when we arrive.
Despite the name, there is not much fusion going on here. The menu is straight up Vietnamese.
Young Coconut Juice ($3.00)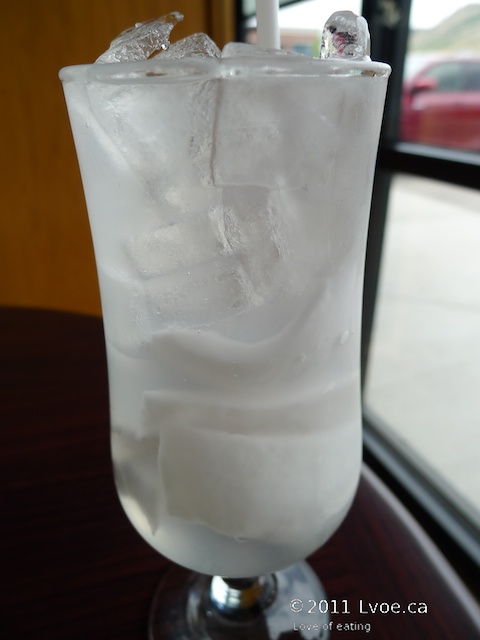 Cold and refreshing. The soft fleshy coconut is my favourite part.
Pork Spring rolls ($4.50)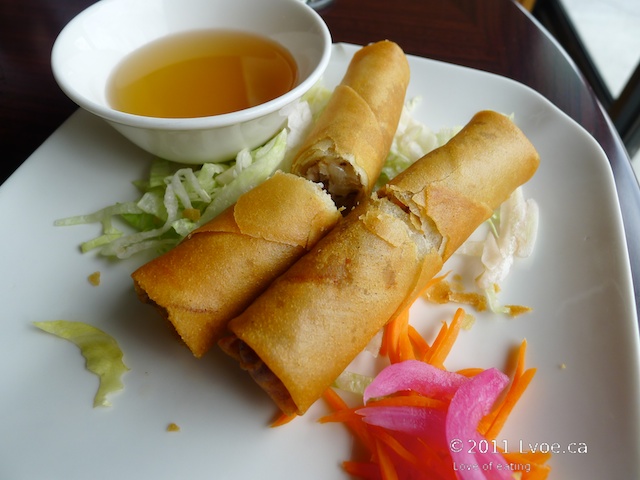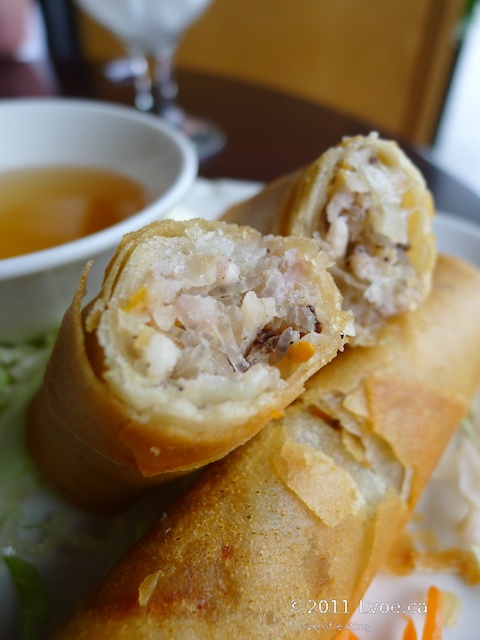 These look pretty standard. The pork is hidden in there I suppose. I think these are the veggie rolls when I first bite into them. The server confirms they are indeed pork.
I order my usual Phở đặc biệt and a bowl of Rare Steak with Beef ball phở. All is well, until a few minutes later the servers comes back to inform us that there is no rare beef. What the phở??
Phở Fusion just opened five minutes ago. How can they be out of rare beef? This is a big deal because most of their phở menu choices contain rare beef. I also think it is strange that they didn't inform their servers from the moment they opened that they are out of one of their key ingredients.
We re-order.
Things to dress up the phở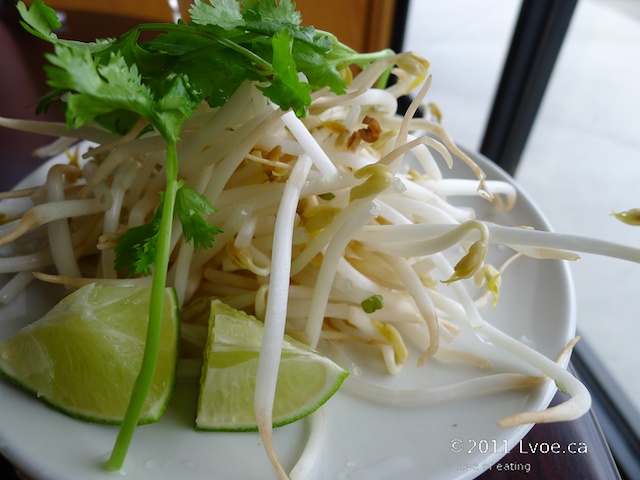 Phở Fusion offers lime, cilantro and sprouts.
Phở Thập Cẩm ($8.00 regular size)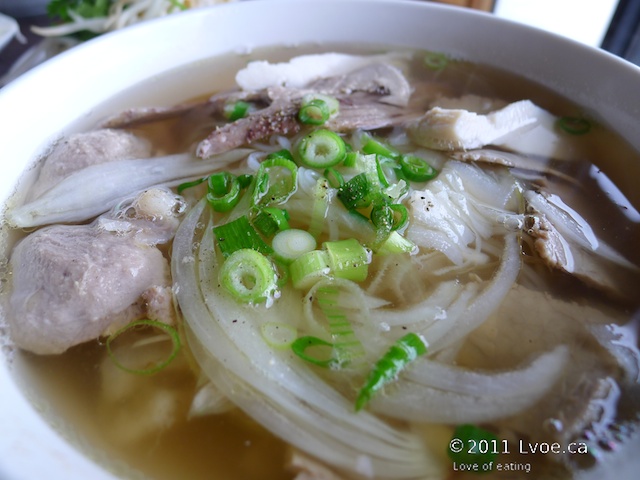 This is the closest to my original order of Phở đặc biệt that I can find on the menu. It's a bowl of beef balls, tendon, tripe and chicken. I think I'm getting used to the milder broth out here. The soup is a little tastier here at Phở Fusion compared to the other bowls of phở I've encountered lately. I still ask for the sriracha, which oddly enough isn't already sitting on the table.
Phở Bò Viên ($7.75 regular size)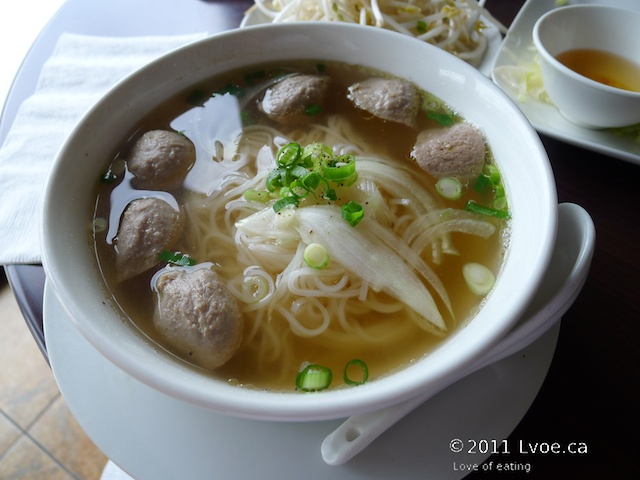 It's a pretty bowl of soup, no? The rice noodles are good; they're loose and tender with a bit of chew. I watch DL struggle with the bottle of sriracha for a few moments. It's like watching a kid in elementary school trying in vain to squeeze the Elmer's white glue from the bottle; re-visiting that twisty orange cap a number of times to make sure the white tip is in the down position.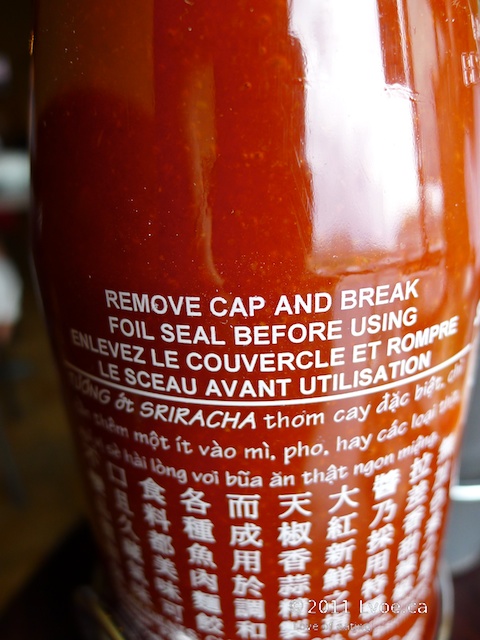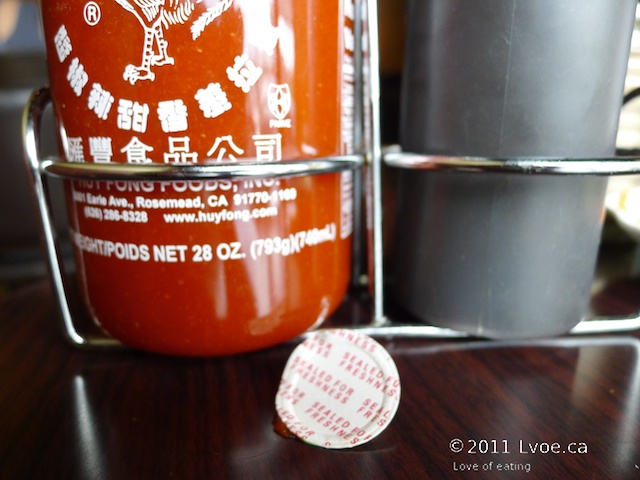 Ha! It turns out it's a brand new bottle. So new, that the safety seal has not yet been removed. I follow the directions and break open the freshness seal. We're back in business…
Deep Fried Pineapple ($4.00)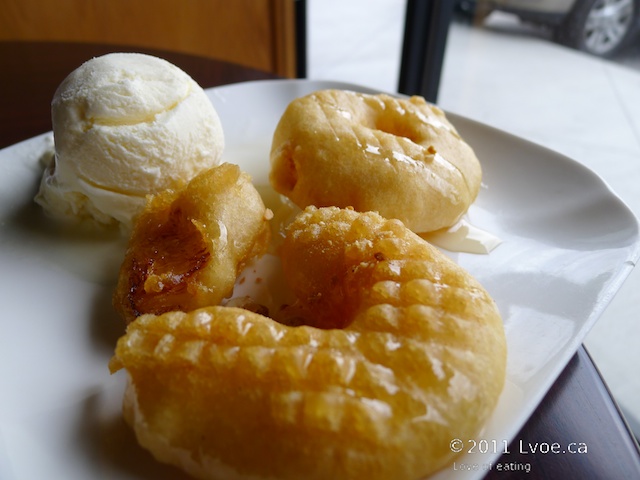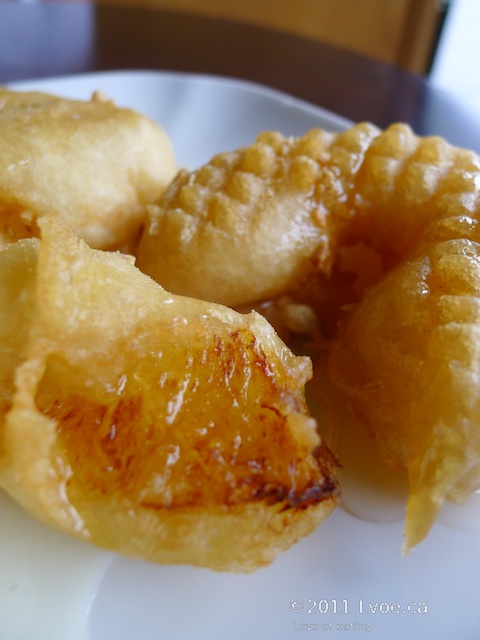 Simple sweet ending. The canned pineapple slices are lightly battered, fried and drizzled with some honey. The pineapple is served with a small scoop of vanilla ice cream.
Phở Fusion's dining area is bright and airy; the furnishings are clean and modern. The restaurant steadily fills up during our meal. By the time we wrap-up, there are two more servers working the floor, and a loud hum of afternoon lunch chatter in Phở Fusion's dining room.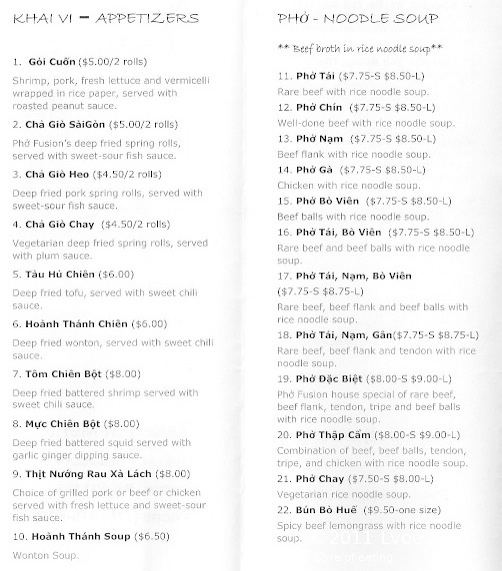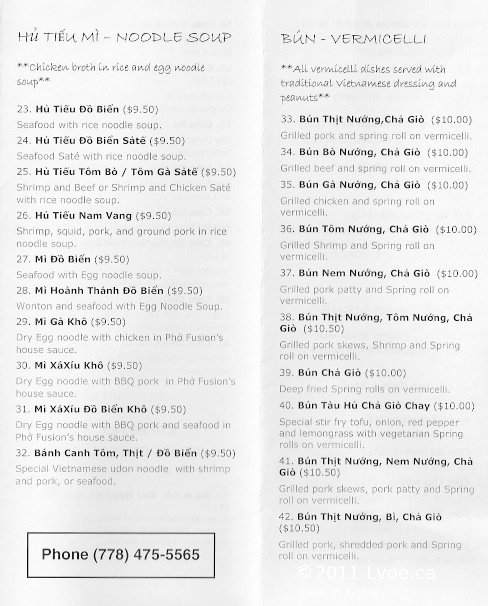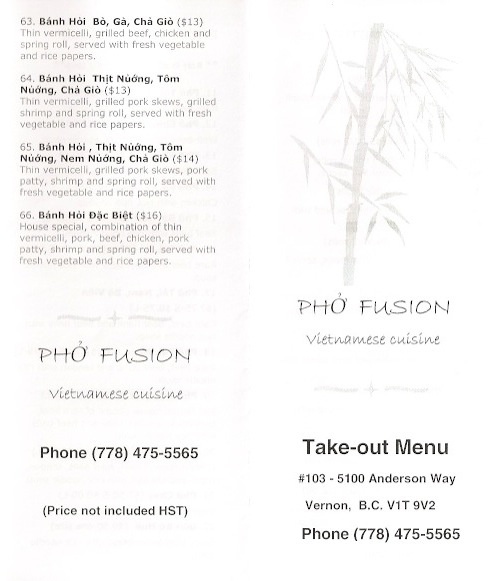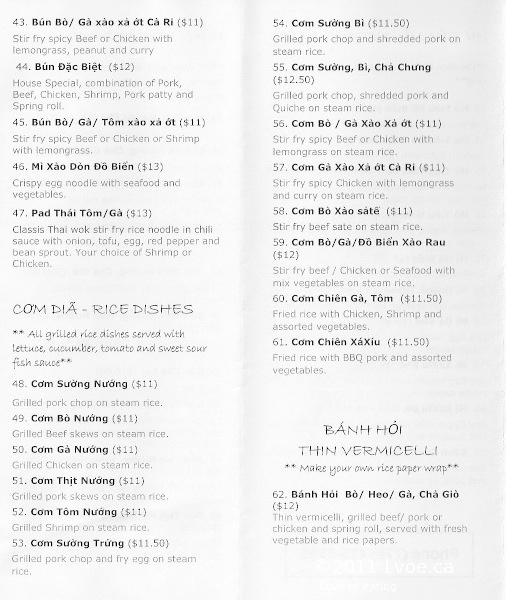 Locations
Phở Fusion Vietnamese Cuisine
#103 - 5100 Anderson Way
Vernon
,
BC
V1T 9V2
Canada