Route 97 Diner - Westwold, BC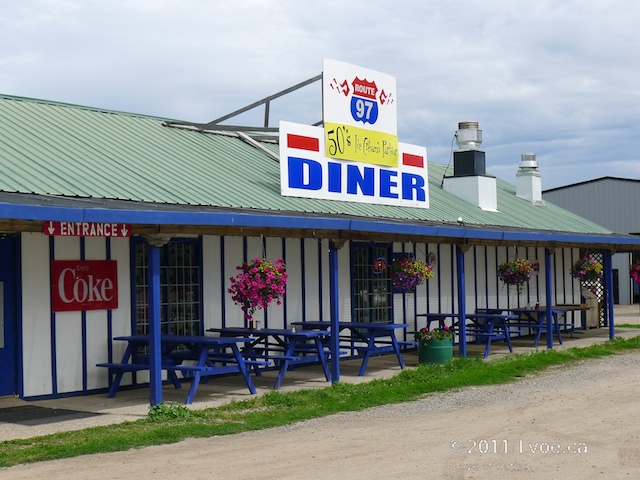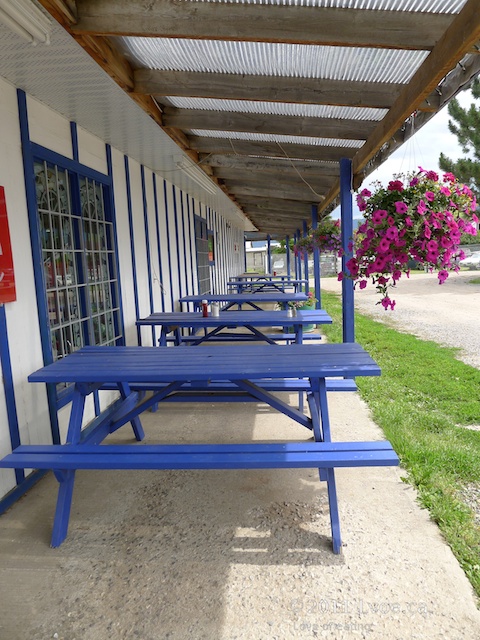 Since this is the second time I have to do this Okanagan-Vancouver-Vancouver Island circle tour, we decide to take Highway 97 this time around. There's an old Ford Bronco that catches my eye on the property, next to The Route 97 Diner in Westwold. We stop to investigate and grab some grub.
If you fancy classic cars and hot rods, then there are several rebuild specials to check-out. I have no idea if the diner and the auto body place are related, or if I was inadvertently trespassing on someone's lawn.
Famous Burger with soup ($10.97)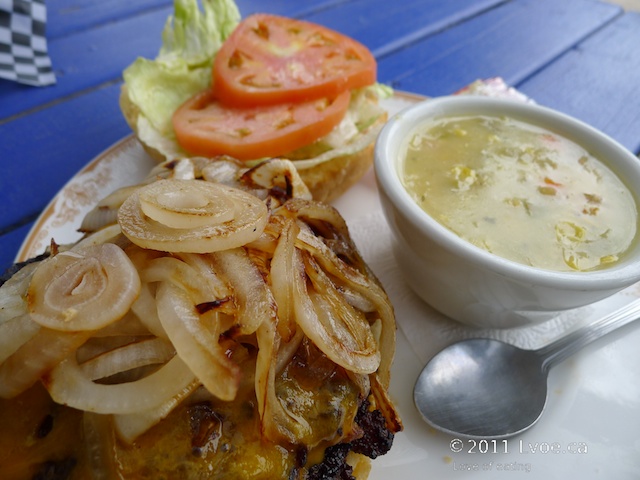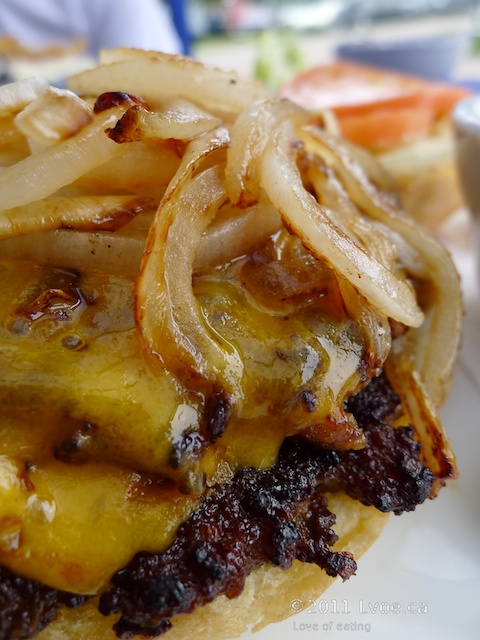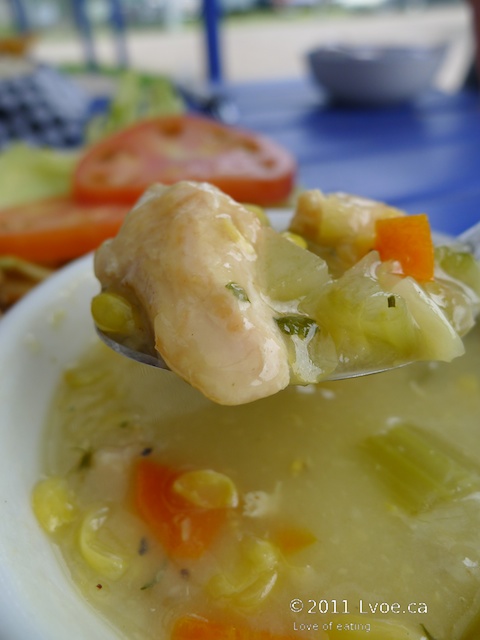 The two beef patties are hand formed with the meat slightly loose. Together the burger feels like its all one texture: soft. The chicken corn chowder looks to be mostly homemade. It's okay, but very sweet for a soup. My meal all looks very nice but there isn't really that much flavour.
Hot Dog with fries ($5.97)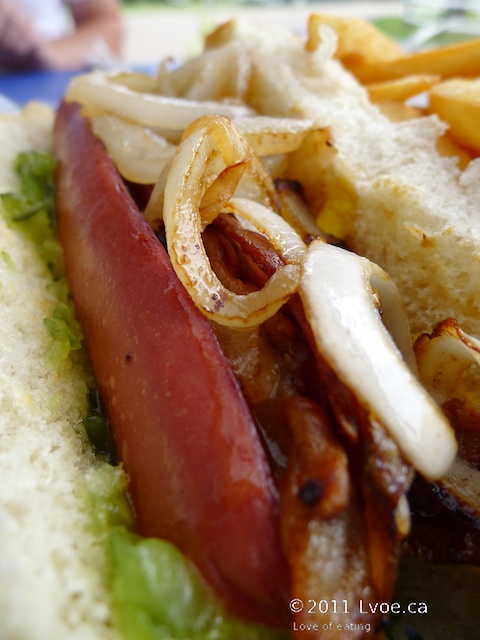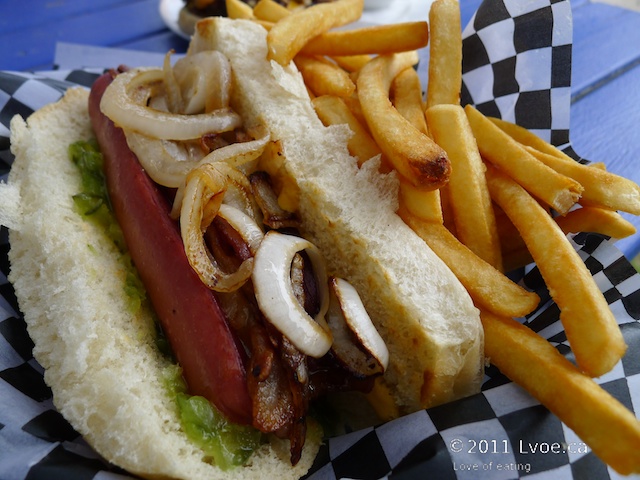 Standard hot dog and fries. I like the homemade buns on both items today. The bread is fresh and soft.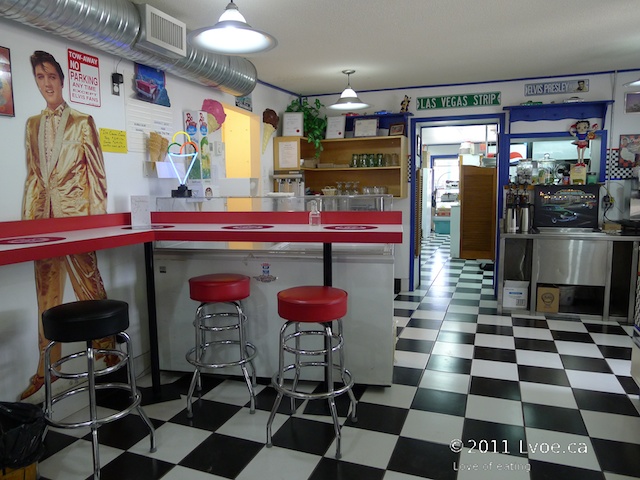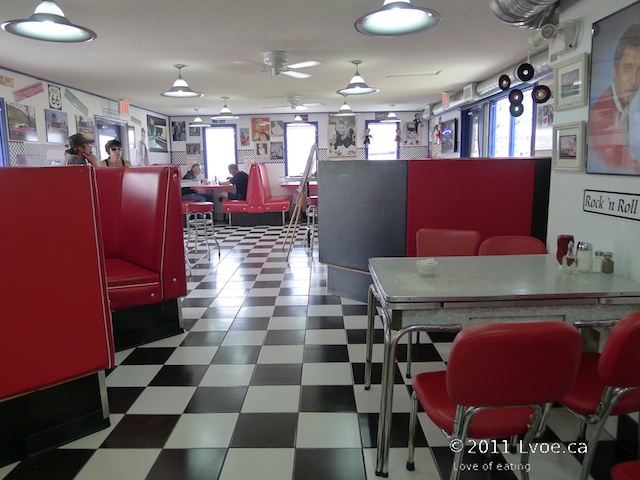 Although, the décor is themed, the atmosphere doesn't feel like a 50's diner. The Route 97 Diner has more of a DDE truck stop feel to it; which is fine with me. There is ample parking for RVs and trucks. Or if you're driving a car you can swing into the "meter parking."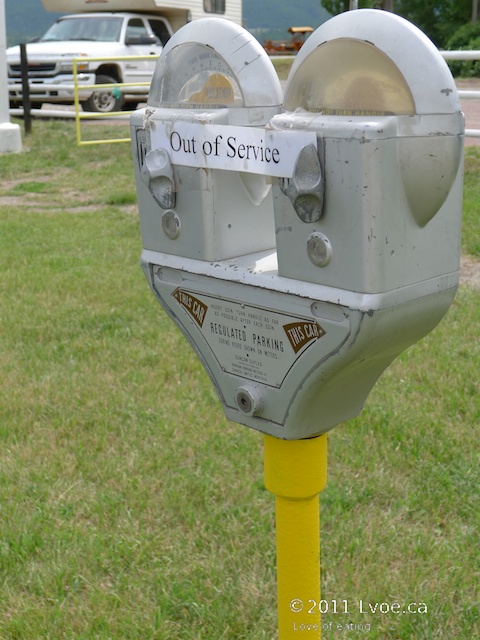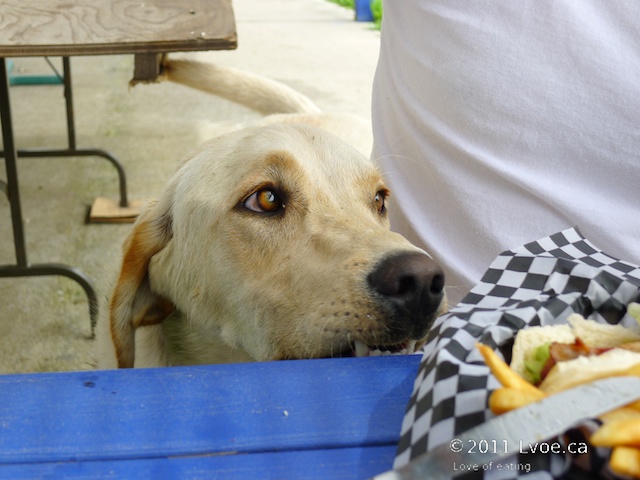 We choose to eat outside on one of their picnic tables. A few minutes into our meal, I see this nomad Labrador wander in from the highway. A mother and daughter waiting for their food outside seem to know this canine customer. Happily, I assume he is not a stray. He realizes we have our plates, so he makes us his new best buddies. He looked like he could have used a meal or two, but I know better than to feed the animals. I hold my ground; undeterred by the fact that every two minutes I feel a wet nose poke my kidneys.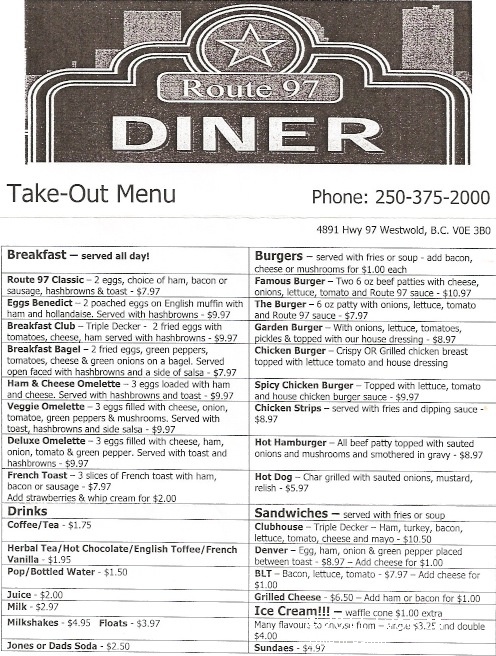 Locations
Route 97 Diner
145 Kamloops-Vernon Highway
Westwold
,
BC
V0E3B0
Canada