Bocca Cafe - Nanaimo, BC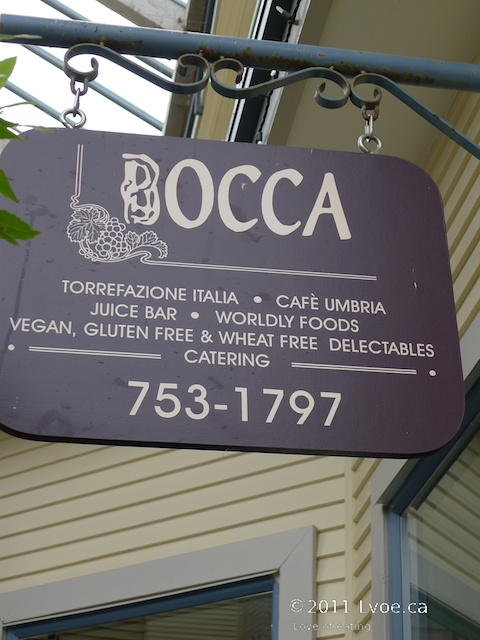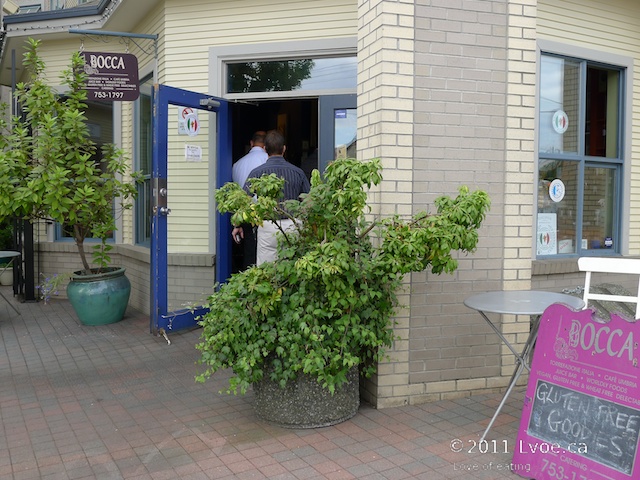 Quick coffee and snack grab at Bocca, which is located in Nanaimo's Old City Quarter.
Bocca is busy. I sit through three waves of line-ups before I decide to get in the queue for my coffee today.
Large Coffee ($2.50)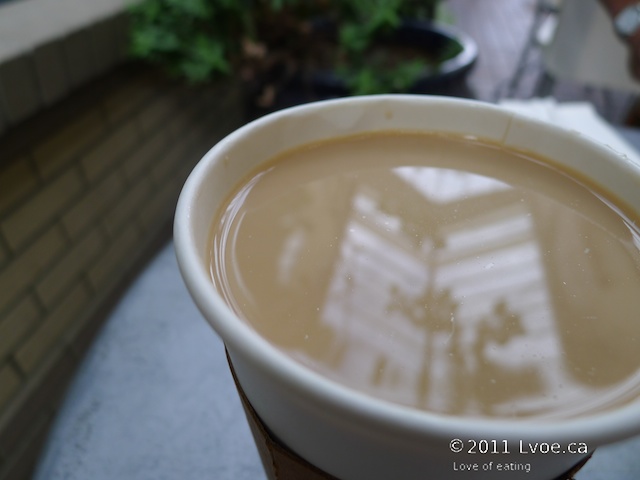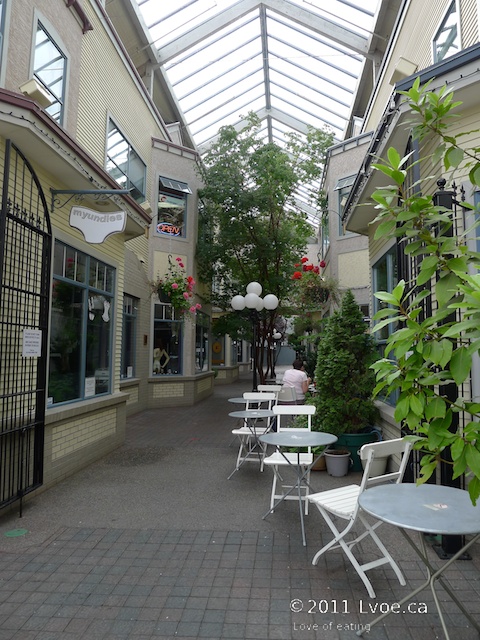 Rich and smooth. I am all thumbs with the carafe of dairy, and added way too much! Oh well. I take a seat in their covered outdoor space to enjoy my morning brew, before heading back to the mainland.
Chocolate Puffed Wheat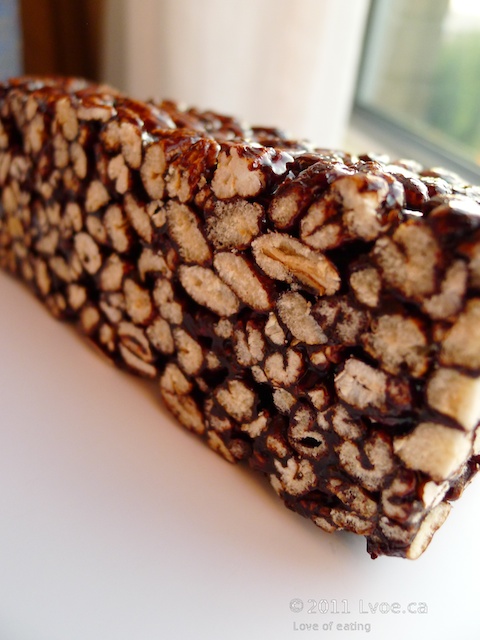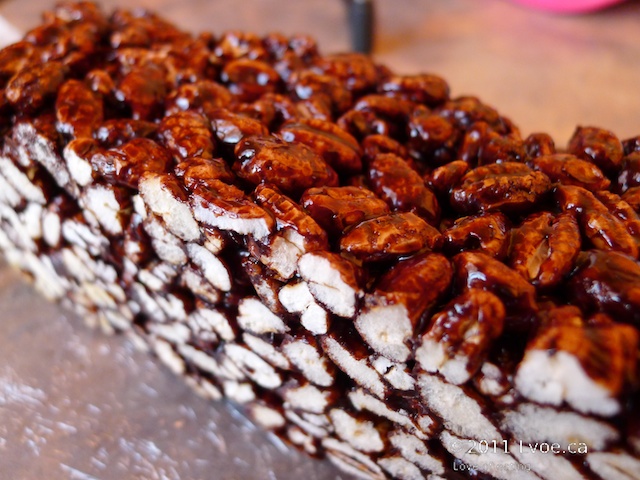 I don't know what possessed me to get this. Perhaps it's the constant nudge in the arm that DL is giving me. I have an aversion to buying baked goods that are wrapped in cling film. I first mentioned this quirk of mine in the Chums Restaurant post. I tend to associate cling film with day-old items or leftovers. In addition, cling film just makes the featured product look narly. I digress...
The rectangular prism of exploded grain tastes just like Cocoa Puffs. Do they even make Cocoa Puffs anymore?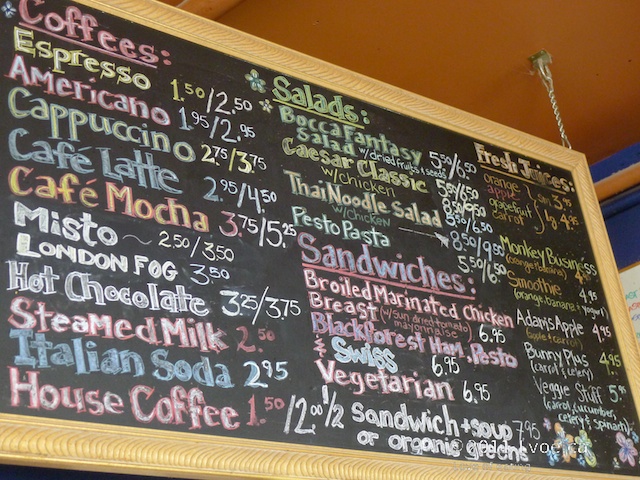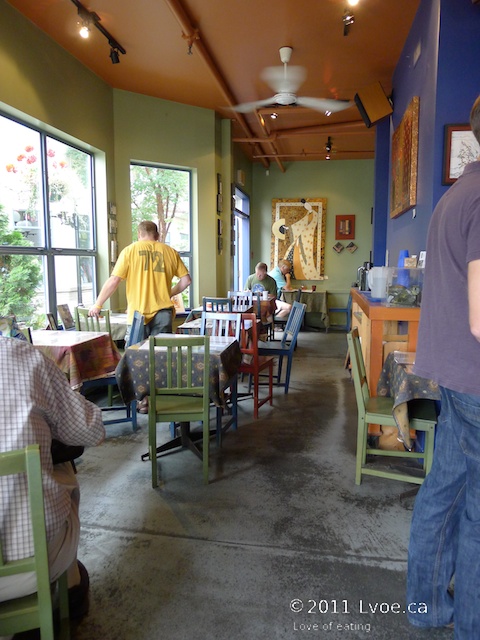 Bocca has a wide assortment of goodies for those of you on specialized eating regimes. I spy an array of wheat-free, gluten-free and sugar-free items on display. Bocca Cafe has occupied this little corner of the Old City Quarter for many years. I don't know if the ownership has remained the same or if it has changed throughout these years. I remember some time ago this place was called Bocca on Fitz. Fitz, being reference to the Fiztwilliam Street address. The café is still going strong and shows no signs of slowing down.

Locations
Bocca
427 Fitzwilliam Street
Old City Quarter
Nanaimo
,
BC
V9R 2T6
Canada