Tiem Banh Dong Khanh Tung Hing Bakery - Vancouver, BC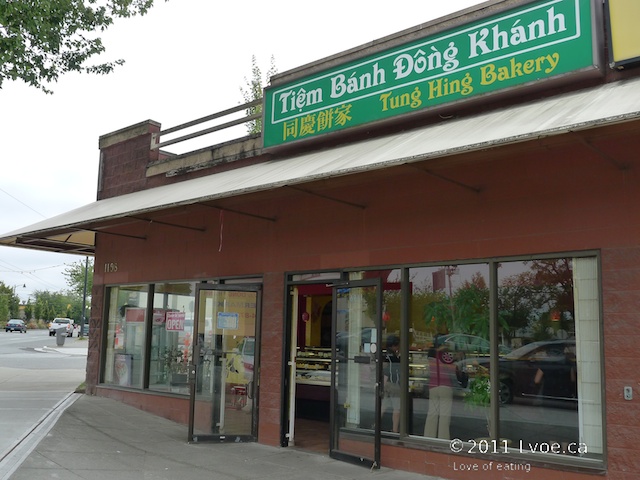 Or Tung Hing for short...We've been purchasing our bánh mì here for several years. Back when the most expensive sub on the menu came to a whopping $2.00. The price has crept up over the years, but at a thrifty $3.25, they are still far cheaper than any other sub sandwich.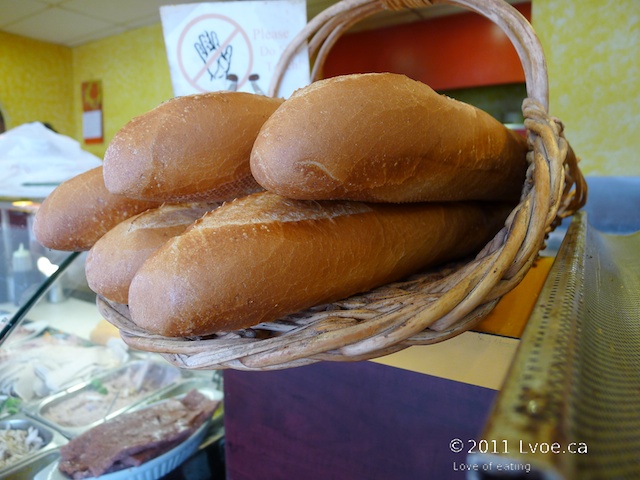 Tung Hing is a bakery, so they make their own baguettes. This is very important, because other places can run out of bread; leaving me hungry and bánh mì-less. Boo! (Yes, I'm talking about you Au Petite Café on Main Street.)
House Special bánh mì ($3.25)


The bread gets a schmear of pate, mayo and a squeeze of sauce. Then slices of miscellaneous pork loaf, bbq pork loaf and head cheese line the foot long. Finally it's finished with pickled carrots, daikon and cukes; topped with cilantro. I notice they do not have their usual jalapenos available today.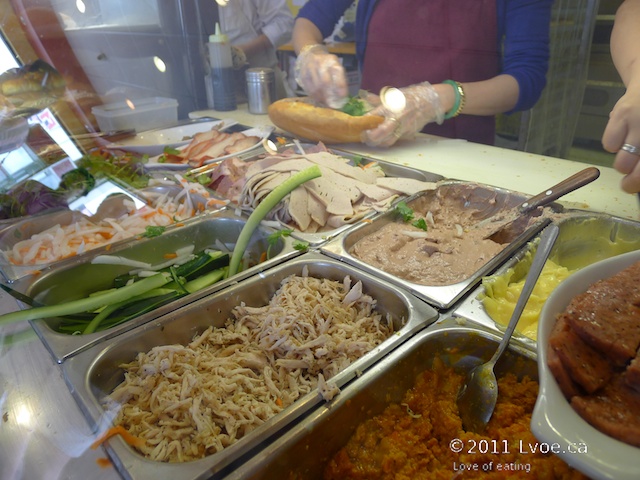 Honey Grilled Sausage bánh mì ($3.25)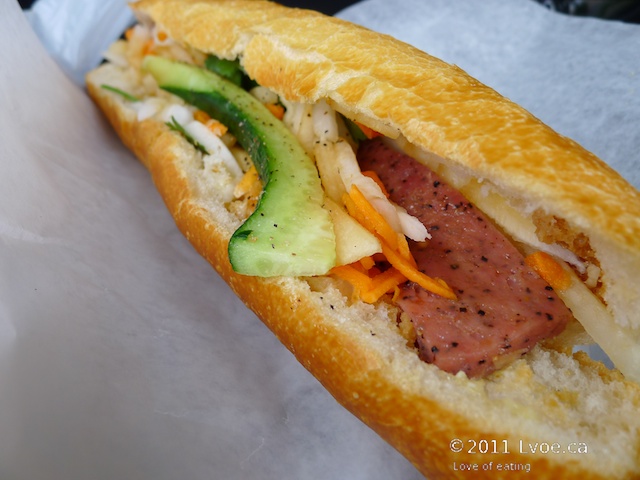 Same as above but with slices of honey grilled pork loaf instead of mystery pork loaf.
We always seem to come away with some baked goods too. I find the filling in their buns a bit scant, but I still indulge in their other items.
Cassava Cake (90 cents)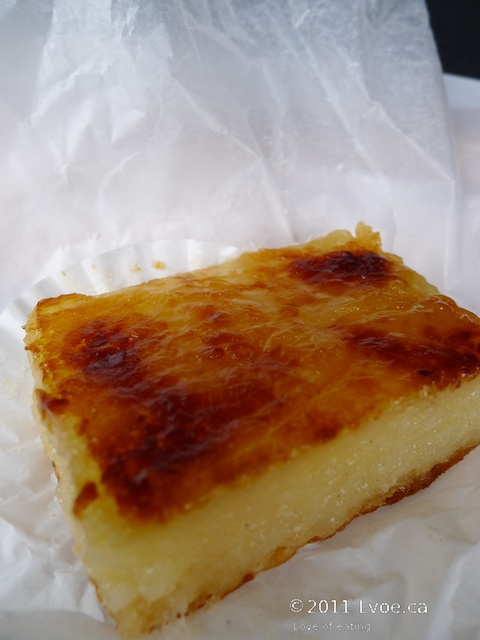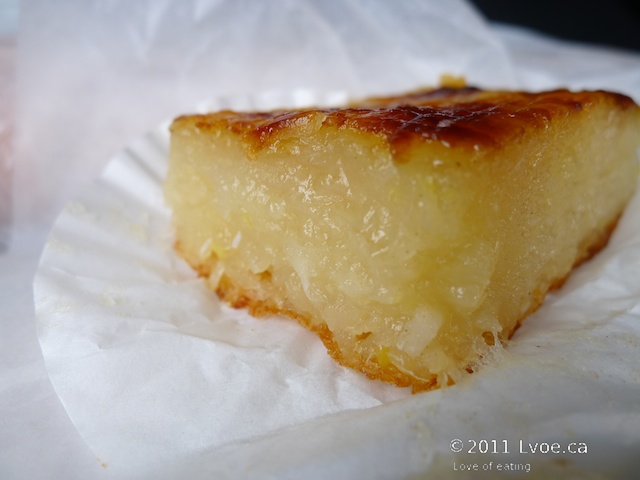 We get a few of these every time we come to Ting Hing. The texture is chewy and almost jelly-like.
Durian Winter Melon Crisp ($1.00)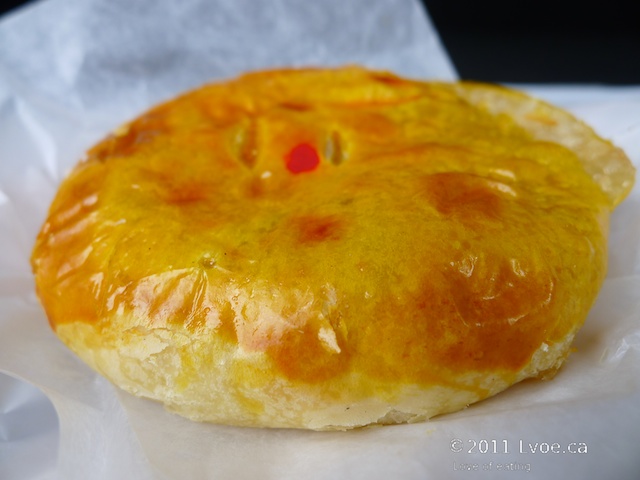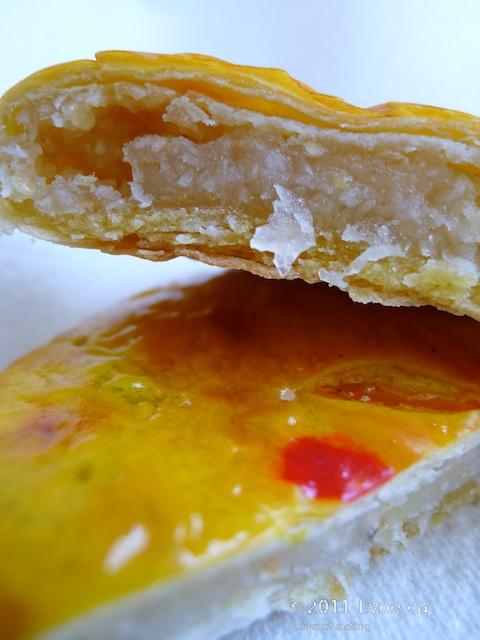 I love winter melon cake. Why not toss some durian in there too? It's not a "cake" in the North American sense. It's more like a patty of shredded, compacted melon with pastry wrapped around it. The durian adds a little something extra for the olfactory system.
Coconut Cream Bun ($1.20)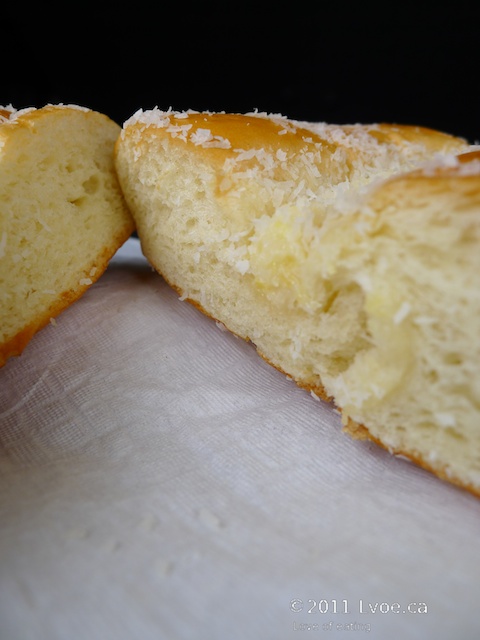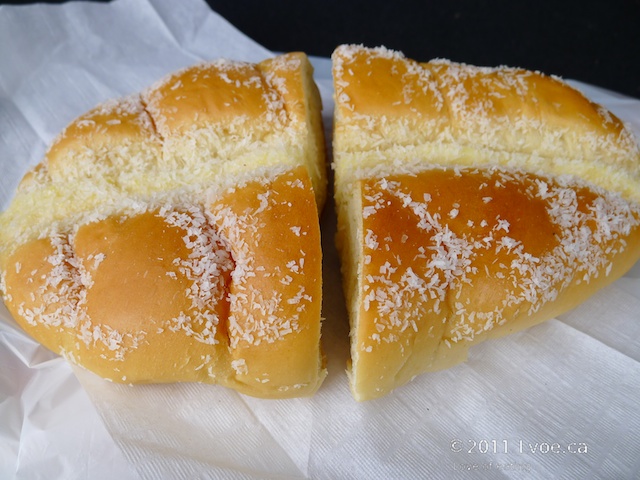 The bun is pillow soft with lightly sweetened cream piped in the middle.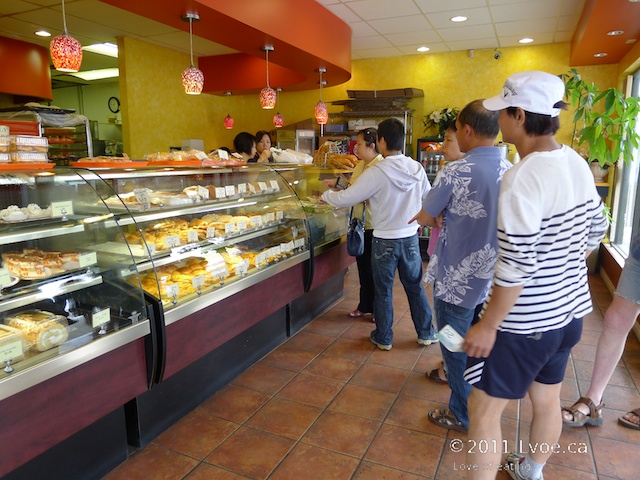 Over the years as word slowly spread about Tung Hing's bánh mì sub sandwiches, the line-ups have become longer and those that occupy the queue became more diverse. I can't really whinge about the wait, because the staff at Ting Hing moves that line like no one's business. I wish I could still buy lunch with a twoonie though...I'm a cheap-ass aren't I?

Location
Tiem Banh Dong Khanh Tung Hing Bakery
1198 Kingsway
Vancouver
,
BC
V5V 3C8
Canada