Kingsway Deli - Vancouver, BC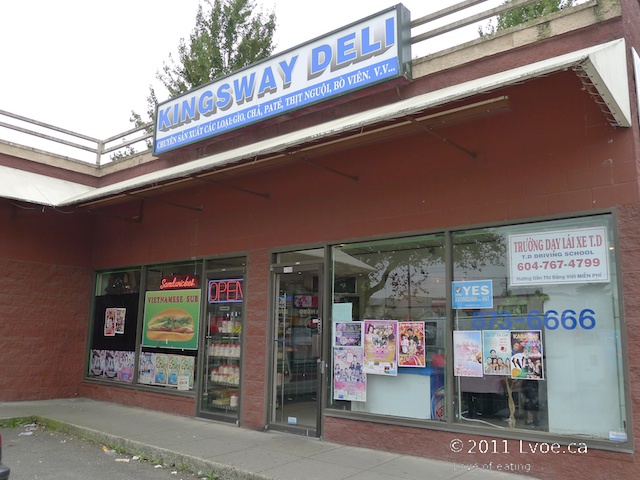 The Kingsway Deli sits next to Tung Hing Bakery, near the corner of Kingsway and Inverness. For years I've been playing out my own version of the Battle of the Bánh Mì between these two. If you come to get a bánh mì at the Tung Hing Bakery, then you must stop by Kingsway Deli as well. They also serve bánh mì, and it is tasty too. Kingsway Deli's subs are slightly cheaper than Tung Hing, but the real reason why I come here is for their popsicles. Yes, my friends, the frozen fruit pops!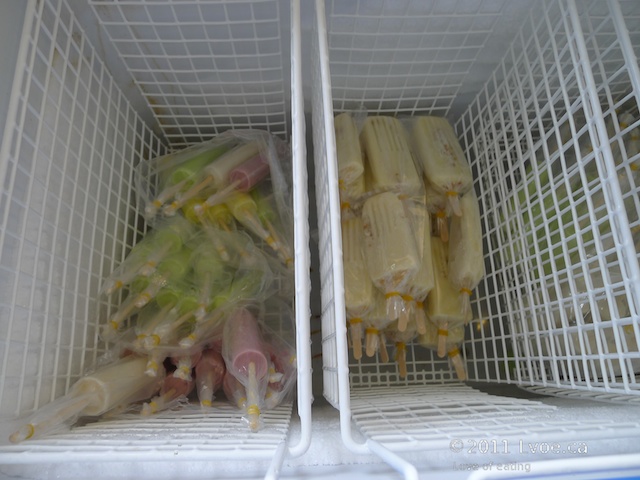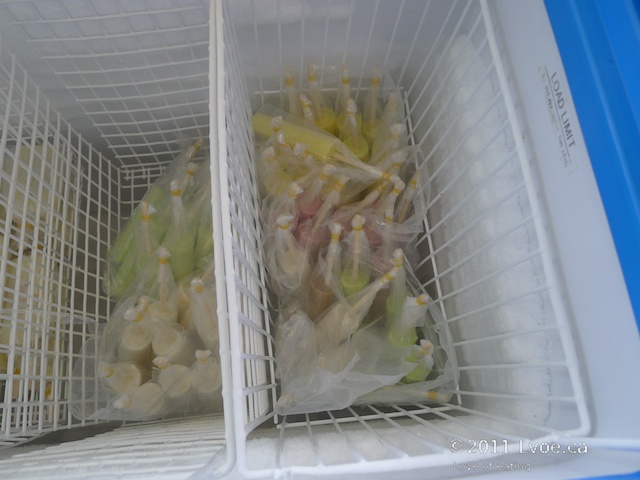 At Kingsway Deli, they have these frozen treats in the freezer near the entrance. Chances are that you won't find a list of flavours to decode the colours of the ice pops. You can either inquire about the flavours, or play a round of Are-You-Feeling-Lucky? The best part? They're cheapola.
Jackfruit Popsicle ($1.50)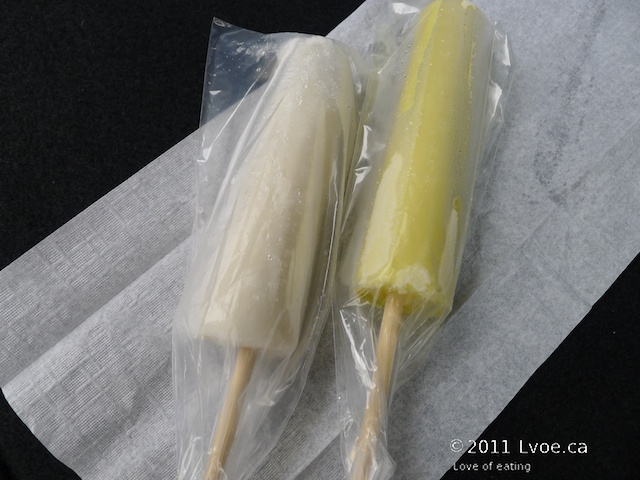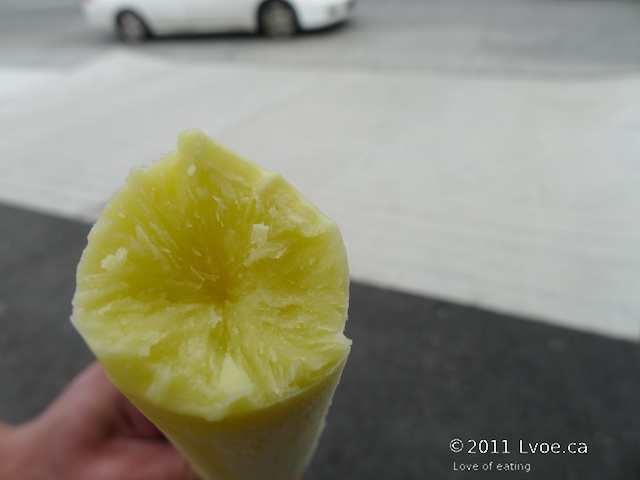 Sweet and cold. Jackfruit has its own unique "aroma," sort of like durian, but not as strong ...or as offensive. There's actually just a hint of that distictive Jackfruit smell, so don't hesitate to give it a try.
Coconut Popsicle ($1.50)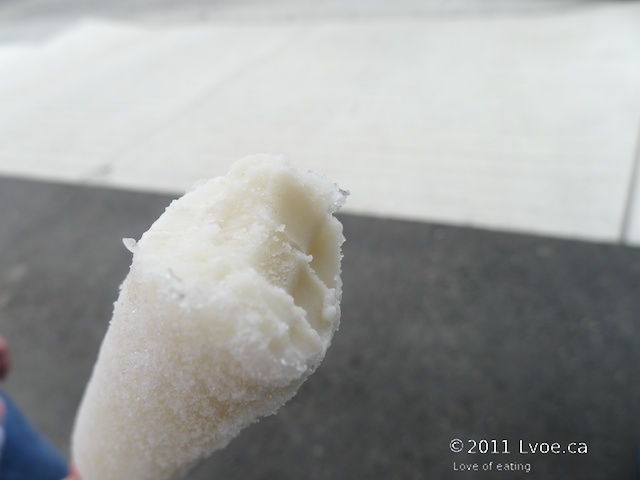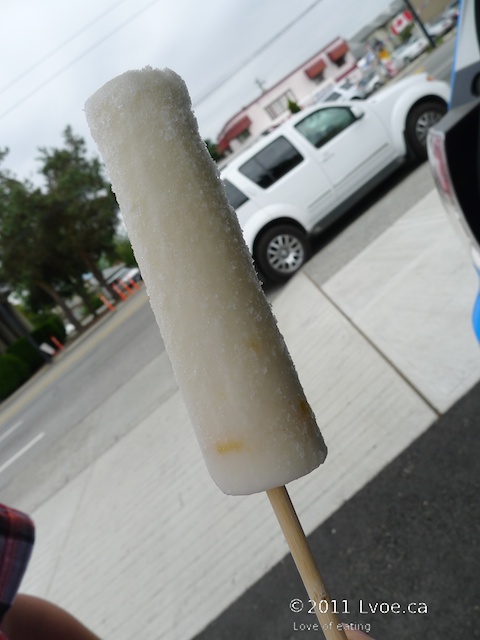 This frigid treat is satisfyingly coconutty and icy smooth on the tongue. Excellent on a hot day! Or on a cool day indoors...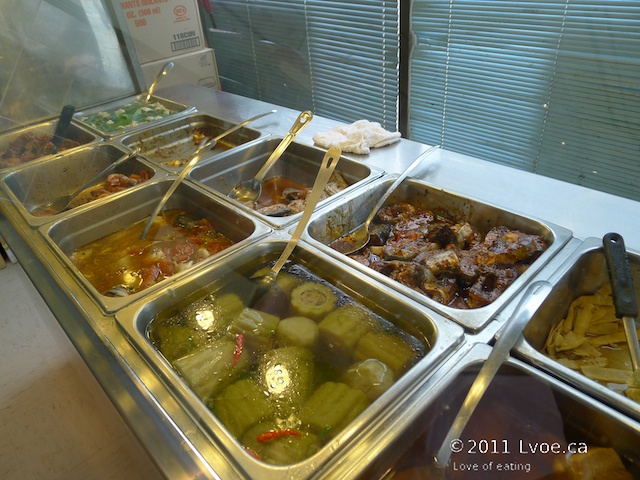 Kingsway Deli has a popular hot foods section too. Many of the folks behind me are queuing up for hot meal action today. The hot deli foods look good. I'll have to get in on that action next time.

Locations
Kingsway Deli
1188 Kingsway
Vancouver
,
BC
V5V 3C8
Canada