Banana Leaf - Vancouver, BC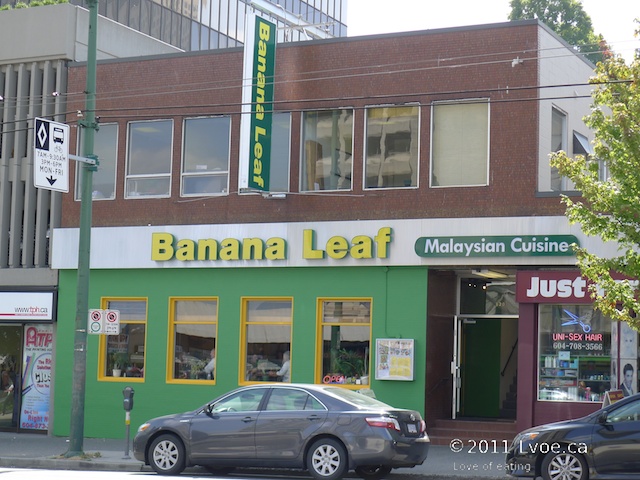 I remember going to Banana Leaf Malaysian Cuisine back in my days in uni; back when Ais Kacang was still on their dessert menu. The initial Broadway location was located further west down the street. A Taste of Vietnam Restaurant occupies the old space now. The faded Yoplait Source yoghurt container that Banana Leaf used to hold their take out menus is still hanging outside the original location.
You can't miss the Banana Leaf Restaurant in its current locale just a few blocks down, its bright green with yellow trim.
Young Coconut Water ($5.00)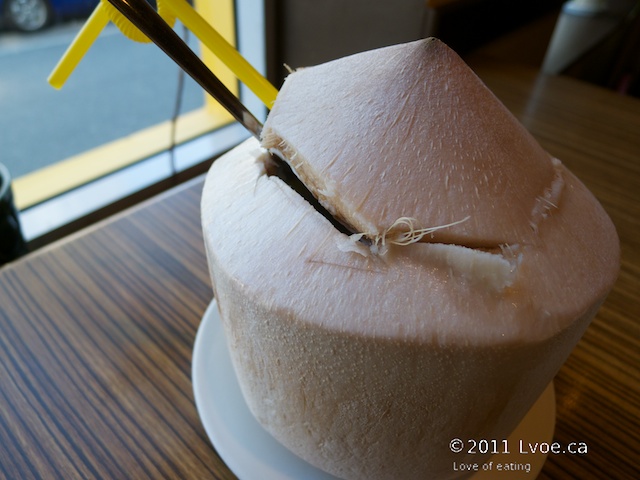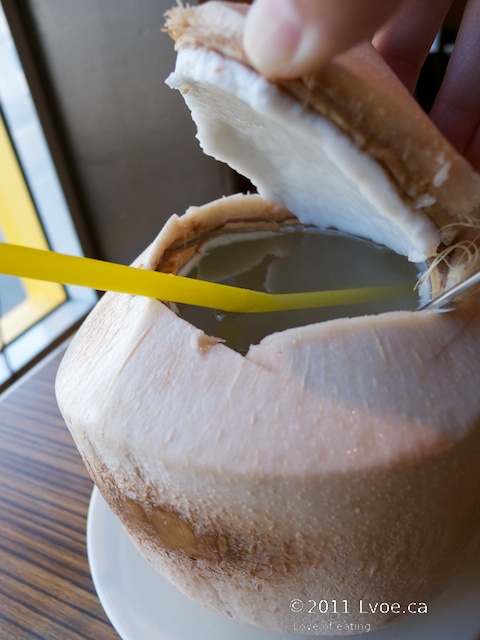 Subtly sweet and refreshing. There is more water in here than I can finish in one sitting. I love young coconut flesh, and the fun part is scooping out the soft white meat with the elongated spoon.
Roti Canai ($5.00)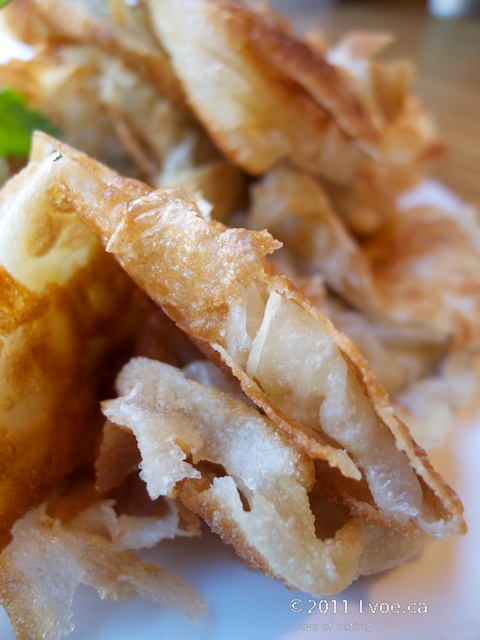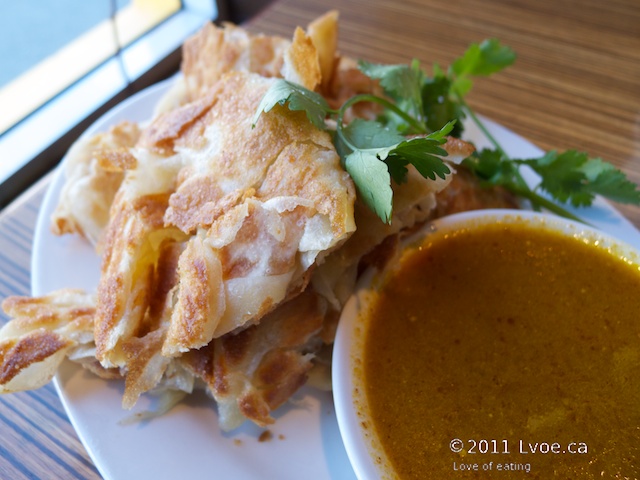 Soft and flakey bread is pretty hard not to like. Since the roti came out so hot and chewy, I didn't need to use much of the curry dip. It's so easy to eat.
Malaysia Curry Laksa Mee ($8.00)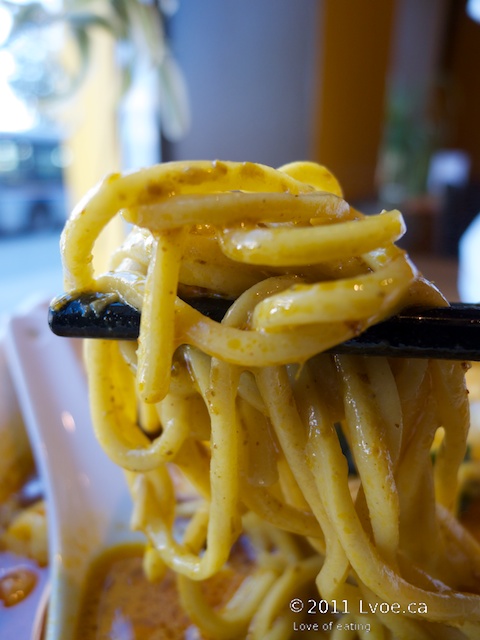 I'm having a great time with this noodle dish. The curry soup base is thick with layers of flavour. The chicken, tofu and seafood pieces are generous enough that in every mouthful there is at least one of those items accompanying the noodles. I really enjoy that Banana Leaf adds mint to finish off their laksa. The herb adds a little something extra that I find other laksa in town lack.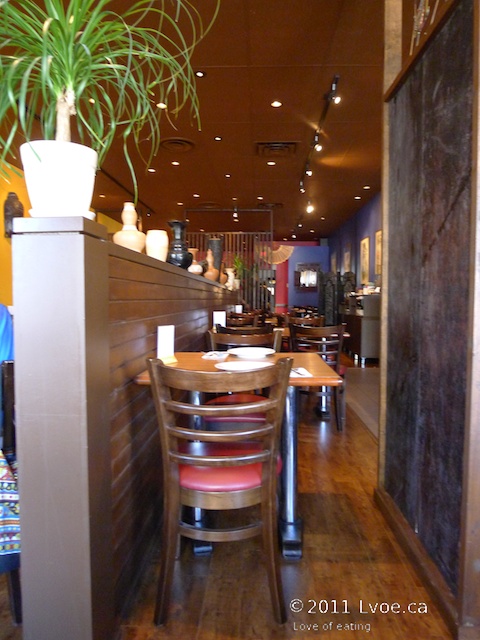 I roll myself, and my round belly, out of the Banana Leaf deliriously full. There are now four locations of Banana Leaf Malaysian Cuisine in Vancouver. I guess business has been good all these years. I often walk past the Denman location when attending conferences down in that neck of the woods, but I've never felt the need to eat there. I don't know why, but I still gravitate to this one on Broadway and Willow.

Locations
Banana Leaf Malaysian Cuisine
820 West Broadway
Vancouver
,
BC
V5Z 1J8
Canada