Suncatcher Crafts - Lytton, BC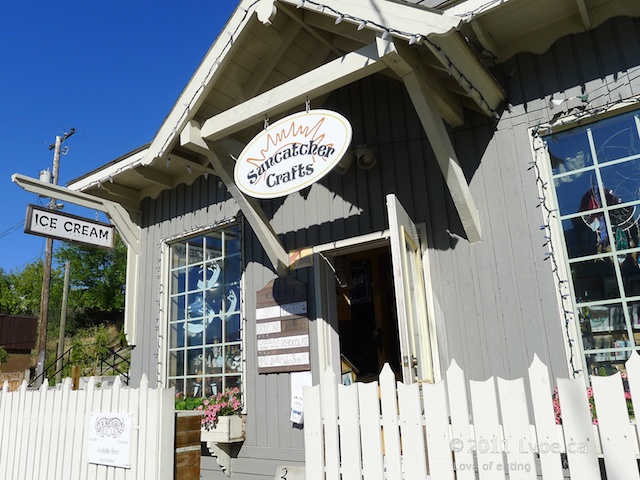 With one of our last warm days upon us, I decide to make a pit stop in Lytton on my way home. If you ever come through Lytton there is only one place to grab some ice cream: Suncatcher Crafts.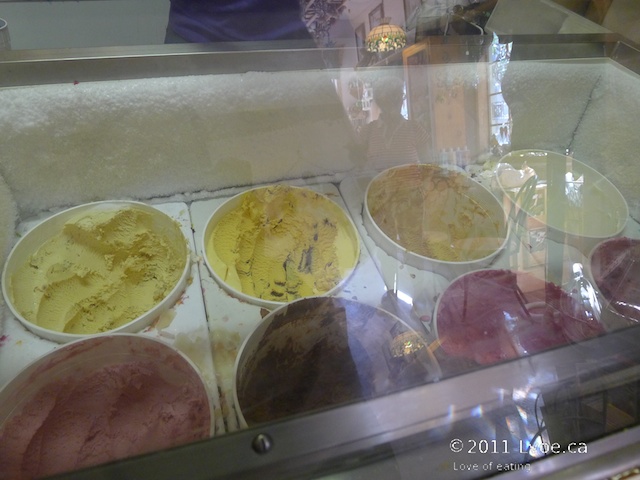 Suncatcher Crafts is a mostly a gift shop, but it has a café-like section that serves up coffee and ice-cream too. There is a revolving repertoire of eight scoop-worthy flavours. No, you won't find 31 flavours at once here at Suncatcher's but what you do get is a generous helping of frozen dairy with genuine service from the sociable proprietress.
Peanut Butter Chocolate ($2.50 single scoop)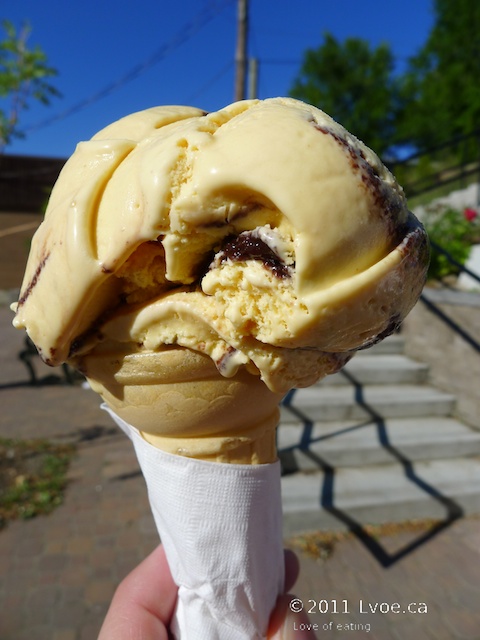 I'm thinking this was Tiger Tail when I looked into the display case, but it turns out to be Peanut Butter Chocolate. Still does the job on a sunny day.
Suncatcher Crafts is busy with local ladies catching up on local events. You may feel like you're interrupting the conversation, but no worries as the owner will take a break from the chatter to serve you a scoop in a waffle or regular cone. This is what I love about small village businesses!

There's plenty of RVs and out of towners meandering through the sleepy village today. I don't know how much tourism Lytton receives, but it seems people travelling through the canyon know about it. I consider heading over to Pizza Hot Spot across the street from Suncatcher Crafts for pizza, but I need to get home. Can't wait to sleep in my own bed. Can't wait to see what garden plants survived my absence...

Location
Suncatcher Crafts
389 Main Street
Lytton
,
BC
V0K 1Z0
Canada