Authentic Teriyaki Burger and Cafe JOY - Kamloops, BC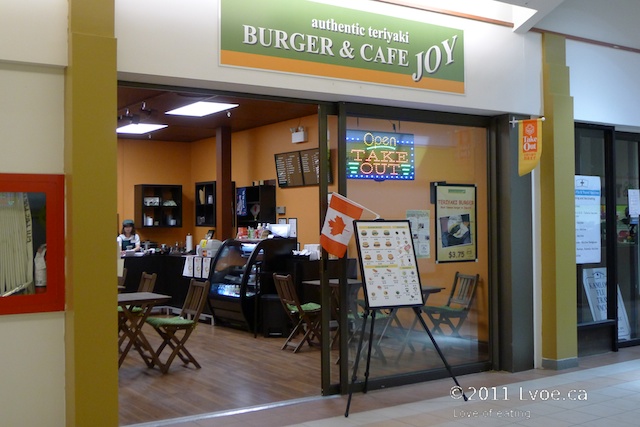 Yōshoku in Kamloops? There is now yōshoku in Kamloops, in the form of Authentic Teriyaki Burger and Café JOY. Don'tcha love the name? It's the kind of name that you must read several times and experiment with different ways of saying it. Look at the signage. It's almost as if JOY is an afterthought. It looks so lonely way out there on the right. Tell me JOY, are you part of the name or just an interjection of happiness?
Is it:
|Authentic Teriyaki Burger| and |Café JOY|
Or is it:
|Authentic Teriyaki Burger and Café,| JOY!
Or could it be:
|JOY Authentic Teriyaki Burger and Café|
Or possibly:
(Authentic Teriyaki) |Burger and Café JOY|
Whatever the case, it is impossible for me to type the name without using all upper case letters for the word JOY.
I have likened to saying the JOY like an interjection. Y'know with a little dramatic pause and over-the-top chutzpah at the end:
Authentic Teriyaki Burger and Café...JOY!!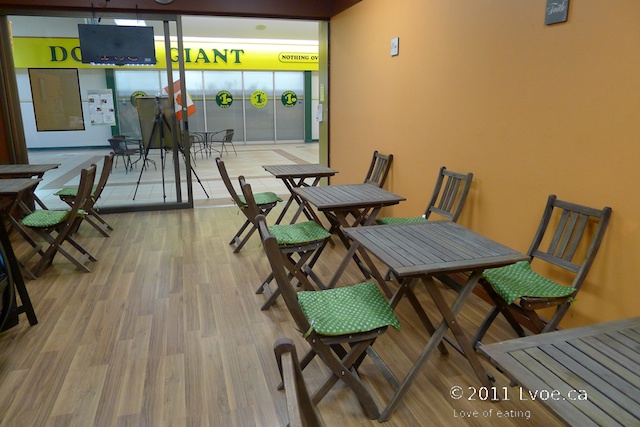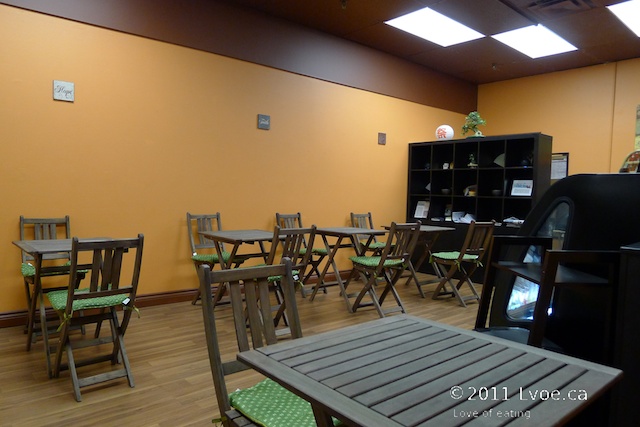 This little Japanese diner is tucked into the Sahali Mall across from the Dollar Giant (which should really be called Dollar and a Quarter Giant.) Authentic Teriyaki Burger and Café JOY has a compact menu of burgers and sides. This works for me. I've never been a fan of large menus.
Teriyaki Burger ($3.75)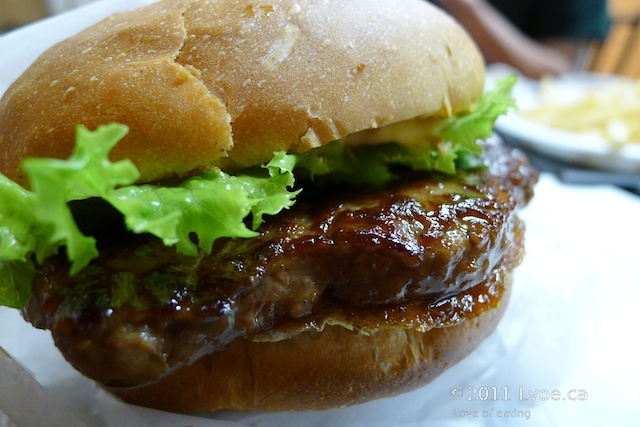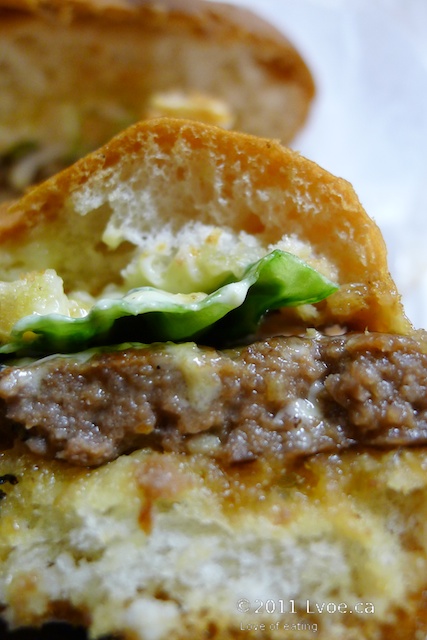 The seasoned patty is thick and pretty juicy. I am a little apprehensive about the teriyaki. I'm not a fan of barbeque sauciness on a beef burger. It turns out the sweetish soy sauce marinade is not overwhelming, and made for a tasty burger.
Spicy Chicken Burger ($4.75)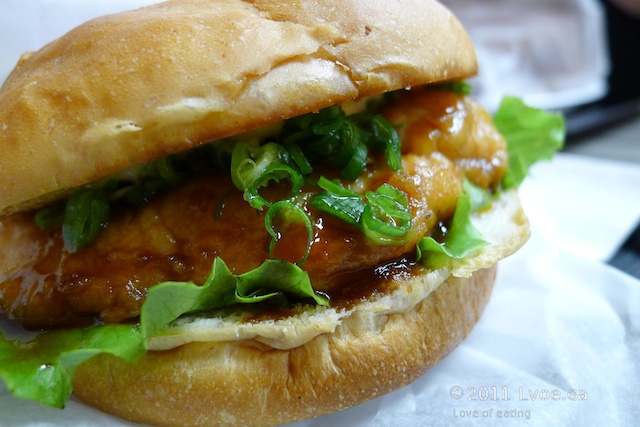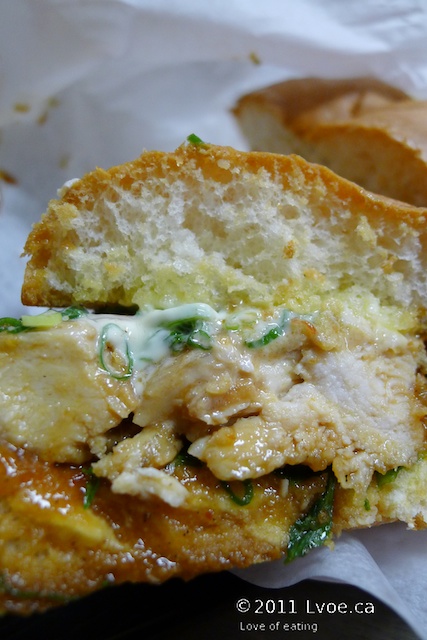 Saucy chicken breast topped with green onions. It's not a hot spicy, but a mellow pepper spice. The chicken breast is lightly breaded which gives the burger a little more texture.
Pork Katsu Burger ($4.85)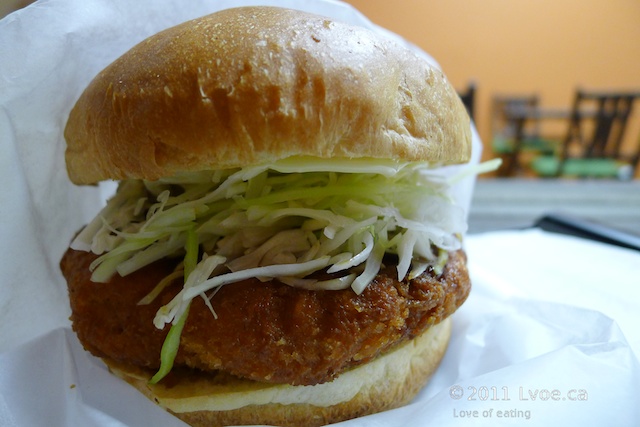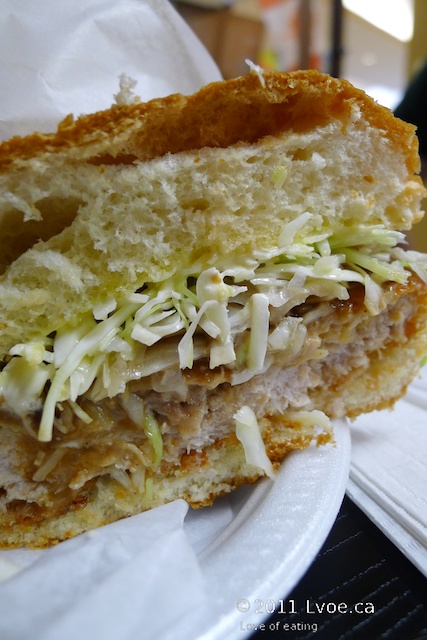 Cute little pig burger, no? I love the curvature of the domed bun and the thick patty that perfectly fits the circumference of the bread. The breaded pork cutlet is topped with a generous helping of slaw. The meats that require deep fry are just fetched from the hot oil bath. This makes for a hot and crunchy white meat patty in a bun. Compared to the other two burgers, the pork may seem a little drier. The combination of breaded pork and slaw made this a favourite at our table. A simple unadulterated katsu burger.
French Fries ($2.35)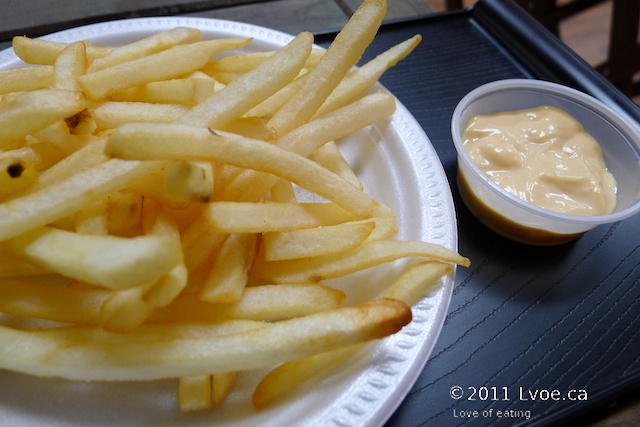 I decide to add a side of fries to this burger party. The spuds are thin and crispy. It's very much like a McDonald's fry without that McDonald's smell (I know you know of that aroma I speak of, which is uniquely McDonalds.) The fries are fresh from the fryer, so they come out very hot and ready for the spicy mayo dip on the side.
Desserts for the night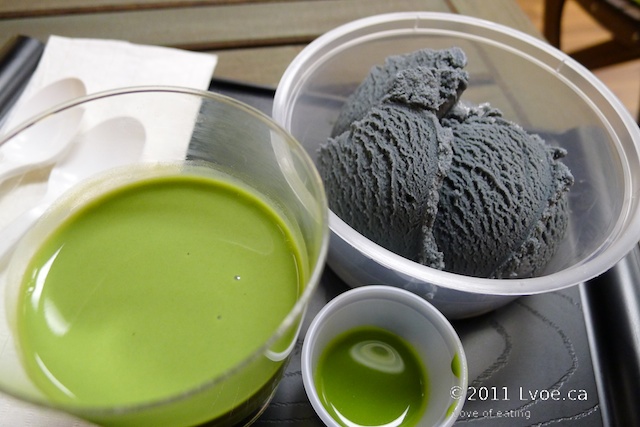 Black Sesame Ice Cream ($2.95)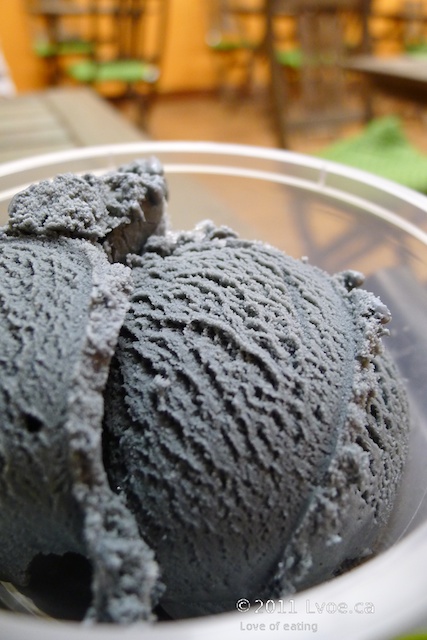 This is DL's favourite of the two. Very strong sesame flavour. The black sesame oomph reminds me of the homemade black sesame pudding I ate as a kid, but in ice-cream form.
Green Tea Pudding ($1.95)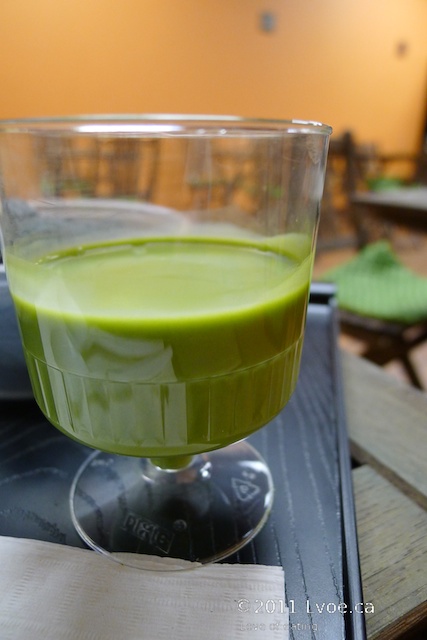 Packs a green tea punch. The green tea-ness is definitely here. I like it a lot. The green tea flavour keeps the pudding from getting too sweet. There is an extra shot of a green tea smoothie concoction to drizzle into the pudding for more GT pow. Clearly you can see it's not a fancy dessert, but both are simple sweet endings to a burger meal.
All the bugers are well under five bucks so it's a meal-stop that won't leave your tri-fold empty. Authentic Teriyaki Burger and Café JOY also has a frequent eater card. The beauty of this card is that you only have to buy five burgers to receive a free gift. But what is the "gift?" I didn't ask because I will hit free-territory on my next visit. I wouldn't want to ruin the surprise.
For current specials of the day click here for Burger and Café JOY Facebook updates.
Locations
Authentic Teriyaki Burger and Cafe JOY
140 - 945 Columbia Street West
(inside Sahali Mall)
Kamloops
,
BC
V2C 1L5
Canada