i-Café - Vancouver, BC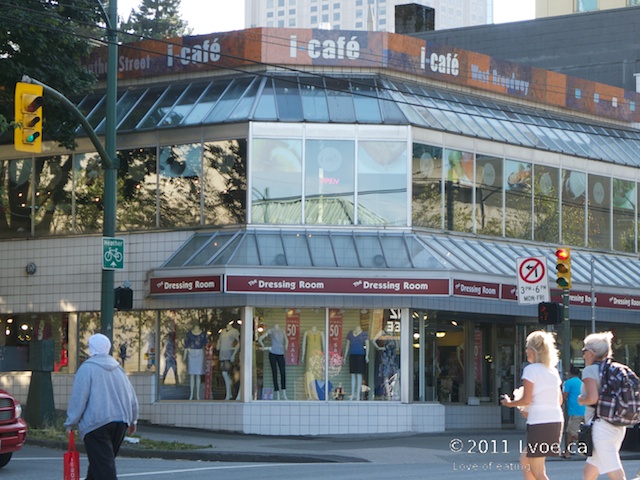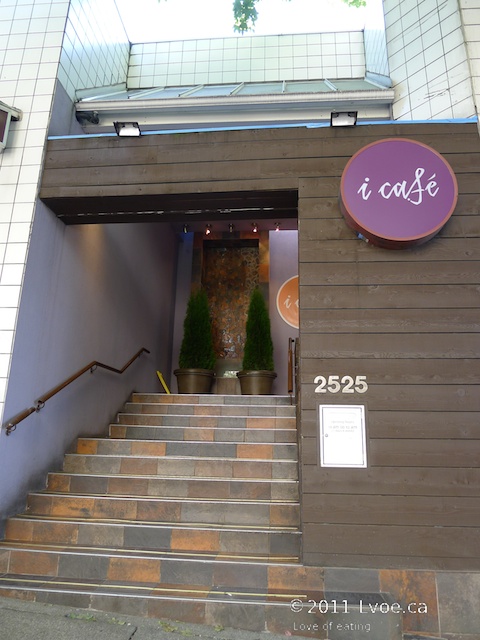 The last time I ate was 22 hours ago, and that was 6 cubes of honeydew and 4 cubes of cantaloupe. Needless to say, at this point I am willing to eat a leather shoe.
I'm at the corner of Heather Street and Broadway. I plan to stroll down Broadway to see what there is to eat. I walk not even a quarter of a block and realize: I'm far too hungry. I can't even think straight. I turn around and head to i-Café, which is conveniently located at Heather and Broadway.
The restaurant is quiet. I'm glad, because I need a place to work too.
Beef Brisket and Tendon with Noodles($8.95 includes a hot drink)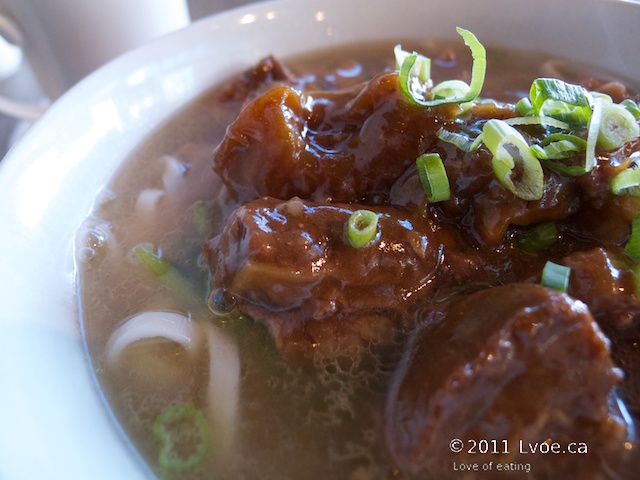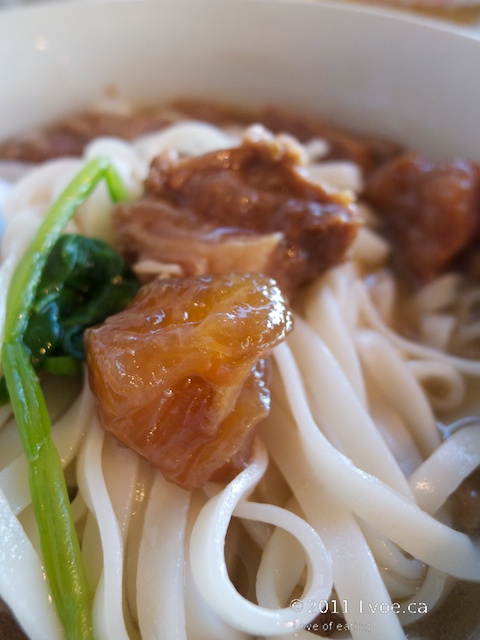 Hot and beefy. The brisket is tender and generous. I'm surprised to see how much meaty goodness is in this bowl. The more I dig-in the more brisket I discover, but there are only a few pieces of tendon. Still pretty good value for money with a choice of hot drink, no?
Coffee Milk Tea Mix ($3.00)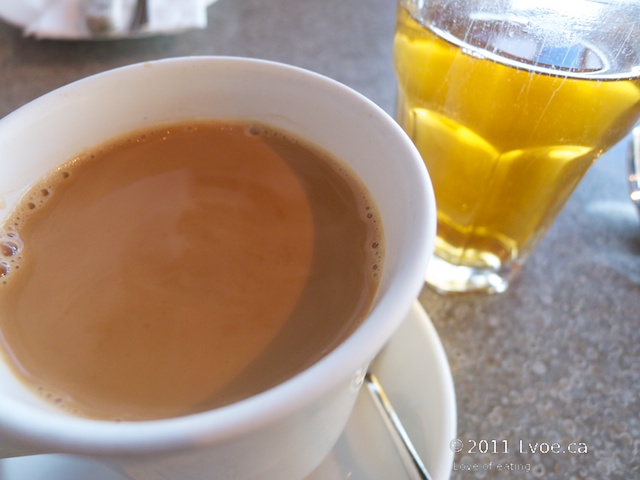 Creamy and smooth. I can't seem to get the same thick smoothness when making HK style Coffee Tea at home. My first coffee tea drink is included in the price of my entrée, but I need another coffee to ensure I have enough to go with my dessert.
Crisp Cubic Toast ($5.95)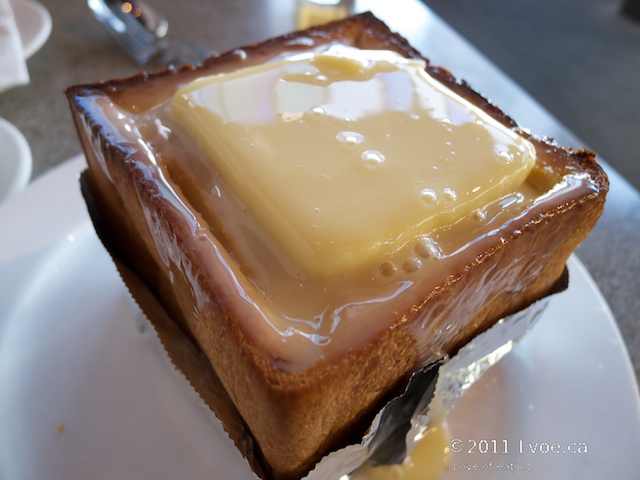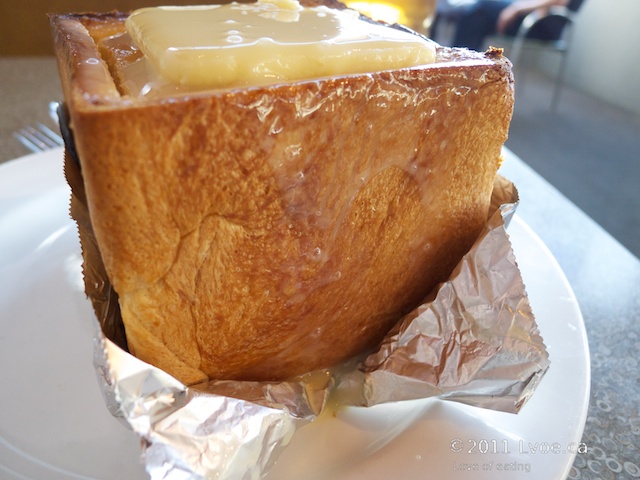 This takes 15 minutes to prepare, which ended up being the perfect stretch of time between lunch and dessert. I am eating alone today, and I contemplate waiting until another day to get the cubic toast. After all, it's a half a loaf of bread! Then I figure, hey I haven't eaten for a day, why not? I'm nuts, I know.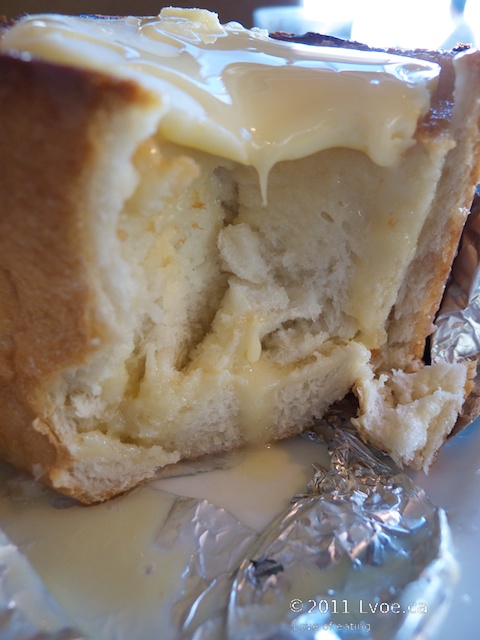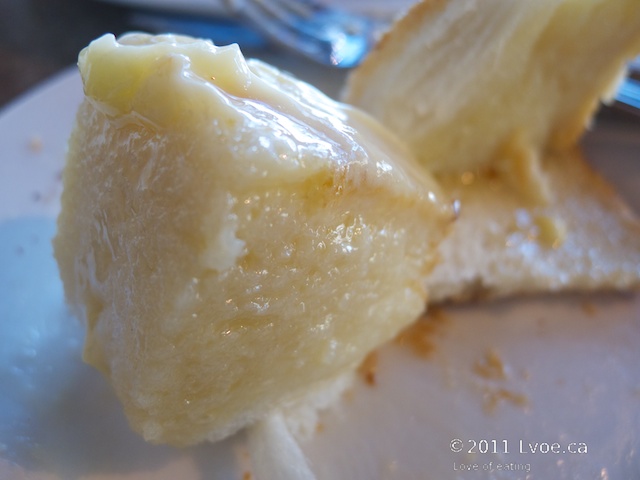 The butter is thick and I can't wait. I try to be careful not to lose some of the condensed milk from peeling away the aluminum wrap. It's sticky and messy, but so soft and buttery. How can it not be buttery? There's a 1cm slab of butter on it. Now I may be in a condensed milk coma, but I detect a slight lemony taste. It's most prevalent on the pieces that have the most butter. Am I crazy? Perhaps just my imagination...
i-Café serves the typical HK café items. The service is very quick. If you were on a lunch break you could easily get in and out in about 30 minutes. Unless you're downing a Crisp Cubic Toast solo after your meal, then I would suggest you allocate about two hours for lunch.

Locations
i-Café
2525 Heather Street
(upstairs)
Vancouver
,
BC
V5Z 3J2
Canada