Dolce Amaro - Kamloops, BC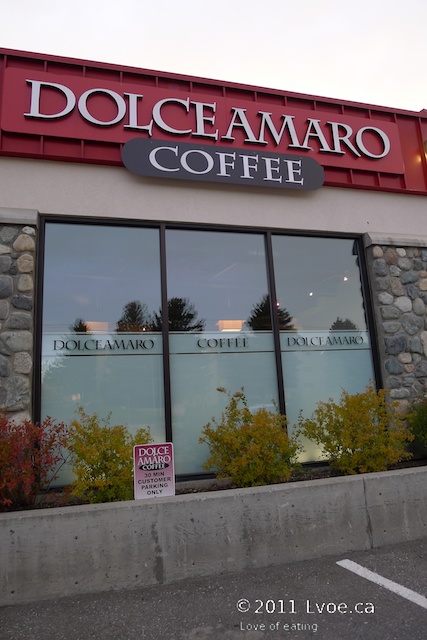 After shopping at Nature's Fare Market, I often round this corner and never knew there is a café tucked in here.
I happen to be walking past today clutching my pints of Liberté Méditerranée and eyeballed happy customers sipping on hot beverages. I always thought this corner was just a salon. Although, the Dolce Amaro café is connected to the spa salon next door, the café space is well defined.
Pumpkin Spice Latte ($3.65 regular or "traditional" size)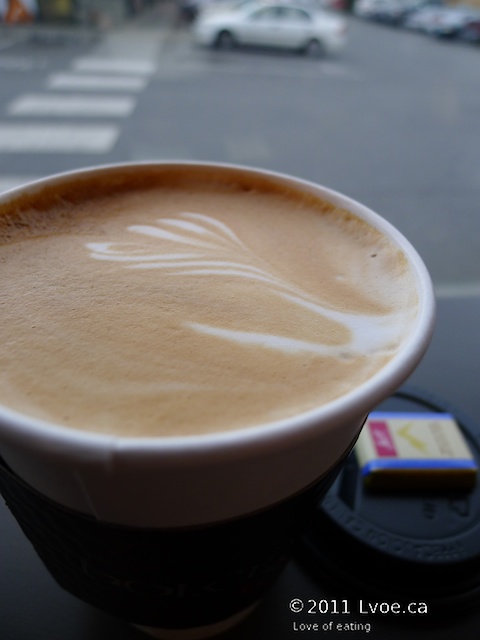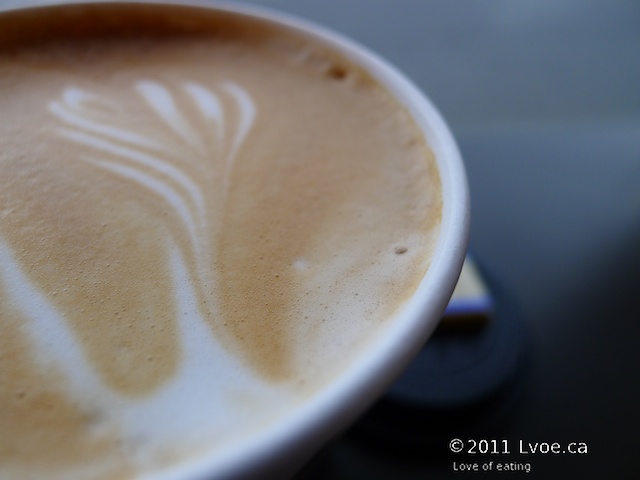 It's that time of year when pumpkin spice is everywhere, so I opt for a pumpkin spiced latte. There's not that much pumpkin spiciness, but it's still a nice warm-up while waiting for our sandwiches.
It's late in the day, but early for dinner. I need a little bite to hold me over.
Prosciutto and Brie Panino ($5.90)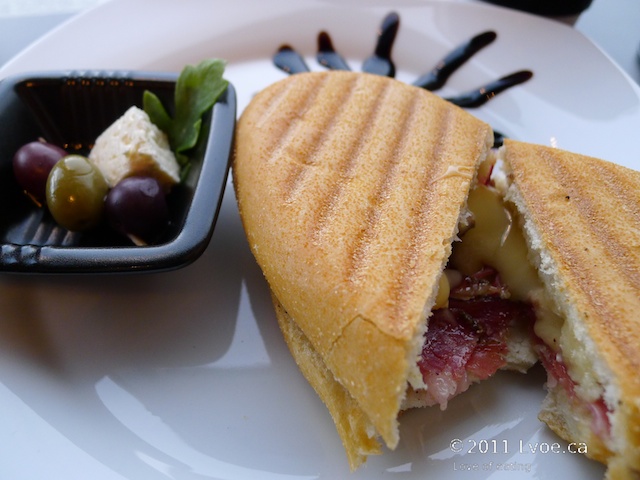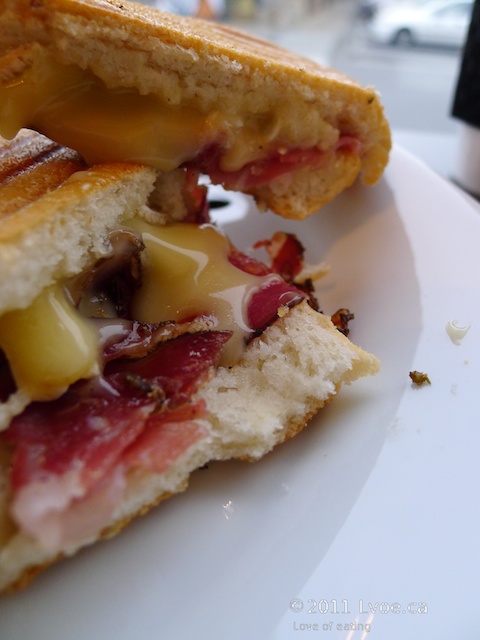 The premade sandwiches are grilled on the Panini press and served warm with a small side of olives and feta. Pretty tasty for a grab n' go kind of meal.
Verona Panino ($5.90)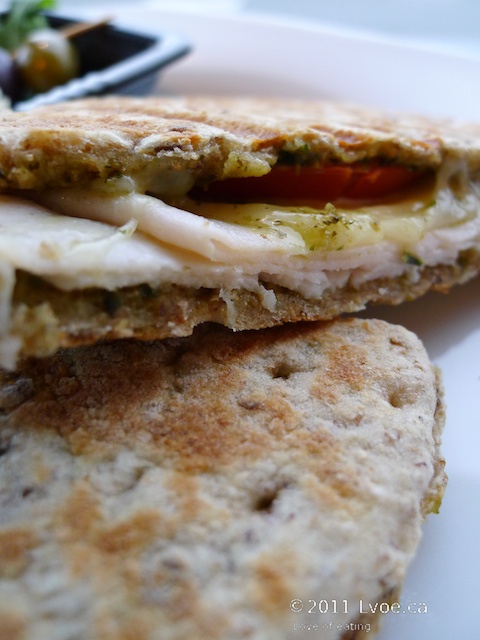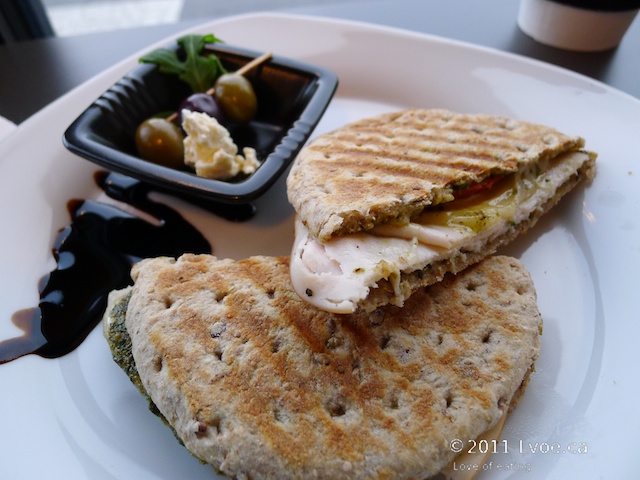 Some slices of smoked chicken, melted asiago cheese, tomatoes and pesto round out the Verona. I thought DL chose this sandwich because of the namesake. Such great times were had in the fair city of Verona. My reminiscing about this Venetian city and corner gelaterias came to an abrupt halt… when DL informs me the reason for choosing the Verona sandwich is because "it has the least cheese." Both these Panini are light sandwiches. Ingredients are few, but flavourful.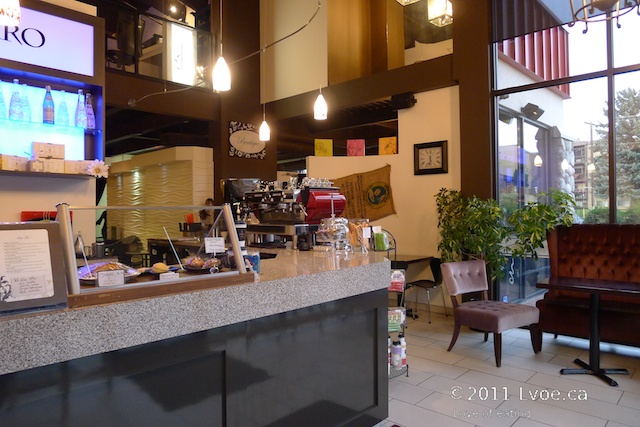 Dolce Amaro turns out to be a decent little place to grab a coffee and a small bite. Not bittersweet at all.

Locations
Dolce Amaro
7 - 1380 Summit Drive
Kamloops
,
BC
V2C 1T8
Canada