Chopped Leaf - Kamloops, BC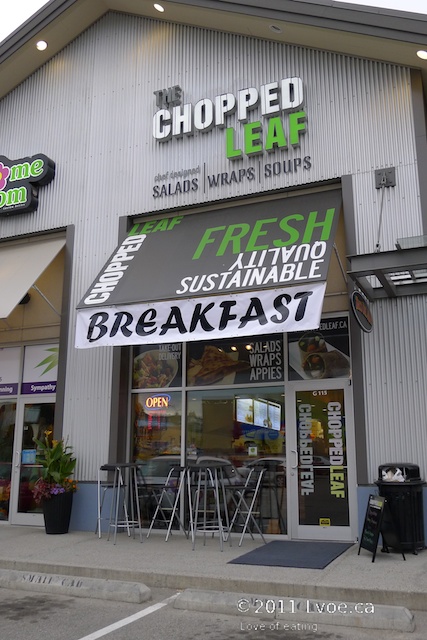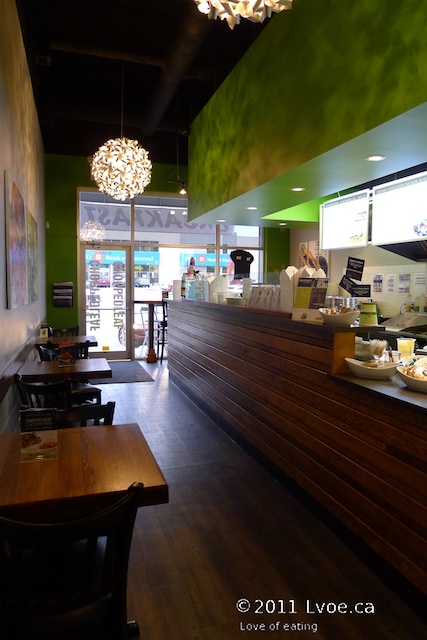 Chopped Leaf is a fairly new franchise in Western Canada. I've walked past some of their other locations in Kelowna and Vancouver over the past few months. A few of you had emailed me about it when it first came on the scene a while ago. Chopped Leaf has many items for specialized diets like gluten-free and the menu is very vegetarian friendly. Not to say it is carnivore hostile, but well..it's a salad place.
Y'all know how I feel about salad.
I wasn't expecting to get to Chopped Leaf for some time, but I had an unusually early day at work today, and I needed to get to the bank before it closed. I also have a three hour speaking engagement to attend tonight so I knew I will need some food. I gather the Chopped Leaf is still in the process of fine tuning their service and staff. My counter person is super friendly and pleasant, but didn't really know much about the products or offer pointers on how to order.
I know you're probably eye-rolling me: Seriously, Lvoers? Can't you read? Ordering off a fast food menu isn't like writing a proof to Fermat's Last Theorem. Do you really need someone to hold your hand and tell you how?
Well, I guess not. But they asked me if I had been in before, so I just assumed they were going to proceed to tell me more about their menu.
Fruit Infused Water ($1.50)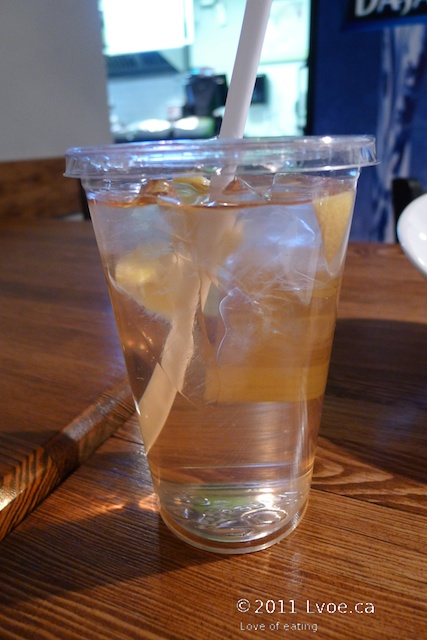 Many of you may already do this at home. I know I do. Mostly during the summer months, I'll slice a lemon and an orange into a jug of water and keep it ice cold in the fridge. It's water with a hint of flavour. On tap today is Strawberry Lemon.
Wild Mushroom Chowder ($3.00)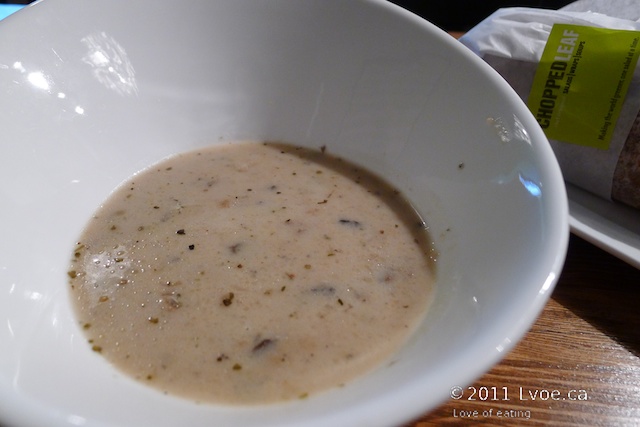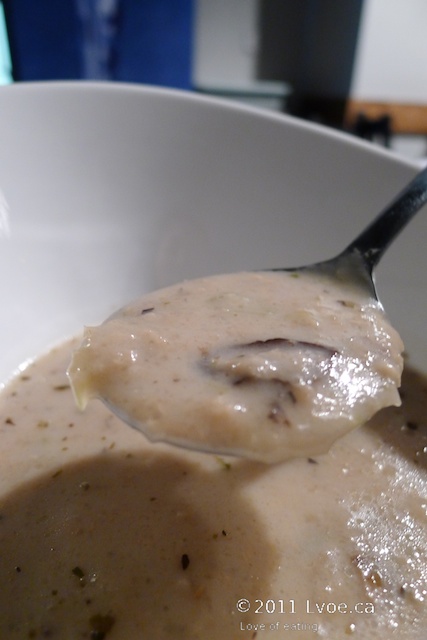 This is okay. It doesn't taste homemade, but I wasn't expecting it to be. I find the chowder a bit on the salty side. I'm glad I had a wrap with the soup to cut the sodium.
Chopped Signature Wrap with Grilled Chicken ($6.00 wrap; add $3.00 for chicken)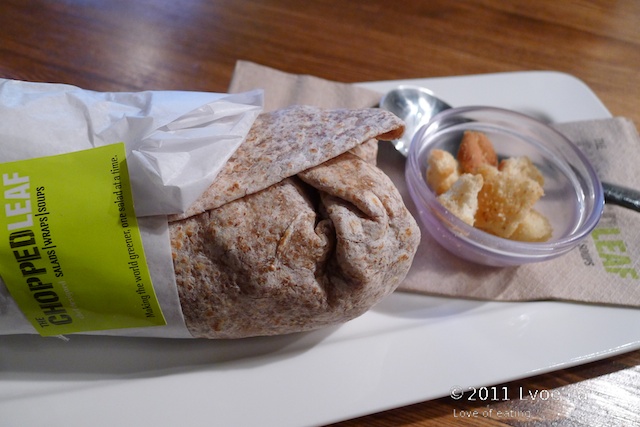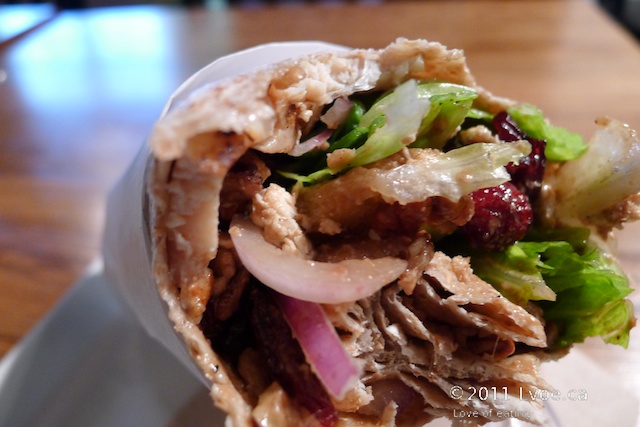 If you recall my previous salad eating posts, you'll know I tend to gravitate to the sweet and savoury flavours. So the cranberries in the Chopped Signature mix caught my eye with just enough sweetness to balance out the onions, feta and pecans. Half of my wrap is unexpectedly vegetarian, as I didn't hit the grilled chicken pieces until the second half of the tortilla package. The chicken is moist and added some grilled flavour and texture to the crunch of the Romaine and nuts. The wrap tasted crisp and fresh.
The above meal came to $15.12 after the taxman. Keep in mind that adding a meat to your wrap will make it a $9.00 wrap. This meal, however, did keep me full for the entire evening.
I have a colleague who prefers vegetarian meals, and the biggest gripe I hear once a week is that there are few decent options for grab-n'-go eats, especially near the Thompson Rivers University campus. In the downtown core there's the Pure Cuisine raw restaurant, which mindfully sources many local products. Also further down Victoria Street there is that other fresh-eating-themed franchise, Fresh Café. The Chopped Leaf may have finally answered my friend's gripe by providing a quick fix option to veggie lovers or folks looking for a lighter grease-free meal near TRU.

Locations
Chopped Leaf
G115 - 1180 Columbia Street
Kamloops
,
BC
V2C 2W8
Canada
Phone:
250 851 2467 (CHOP)