Wood Fire Bakery - Kelowna, BC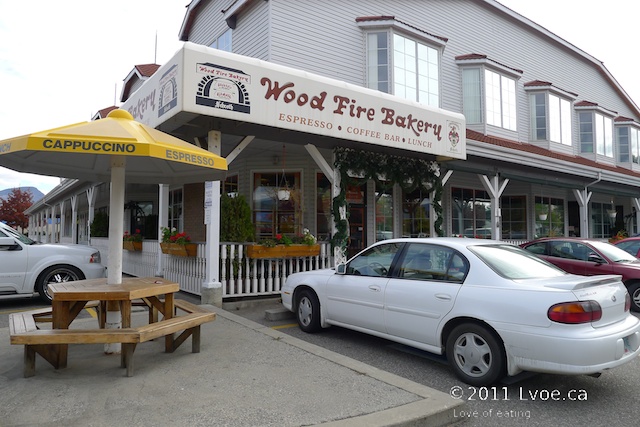 The Wood Fire Bakery is conveniently located on the main throughway in Kelowna, on the corner of Harvey Avenue and Barlee Road. I have several stops to make today. When I have to travel anywhere for work reasons I try to get some non work related errands done as well. I often end up trying to cram in way too many "to-do" items on my list.
I feel like I've been criss crossing the Bill Bennett Bridge all morning. I hate having to double back. I must've passed the Wood Fire Bakery a few times already this morning, before allowing myself a break for a quick lunch. Can anyone say no to Schweinshaxe? Clearly, I can not.
Pork Hock with Caesar Salad and Bun ($9.50)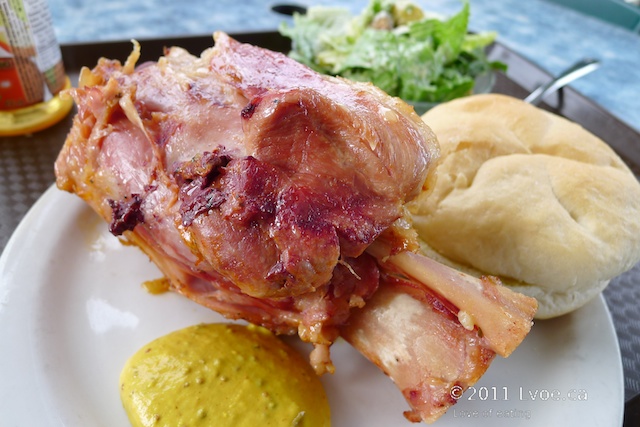 Initially, I came in for some soup and bread, but then I spied the pork hocks. They look very tempting all glistening and plump behind the glass. It's a lot of meat on a bone. The salty swine is tender and juicy with all the tendon-y fatty bits still attached.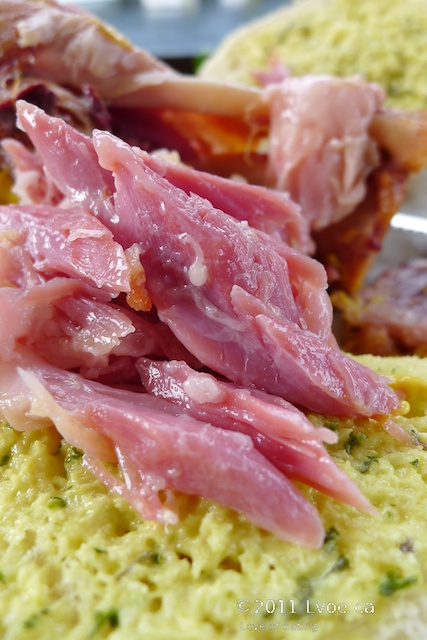 I wish the outer bits had some crackling to it, but it's still enjoyable. I haven't had this much marinated roasted pork knuckle since my last jaunt to München. I opt for a side salad instead of the sauerkraut. I don't mind a little 'kraut here and there, but I can't have it straight-up as a side.
The cafeteria style service is organized. The line is fairly long, but all the customers move through calmly and swiftly. Many come in for take-out. I can see why as the space becomes full rather quickly. Not bad for a fast lunch option. Bring cash or debit as the Wood Fire Bakery does not take credit cards.

Locations
Wood Fire Bakery
2041 Harvey Avenue
Kelowna
,
BC
V1Y 6G7
Canada