Dragon's Lair Specialty Teas - Kelowna, BC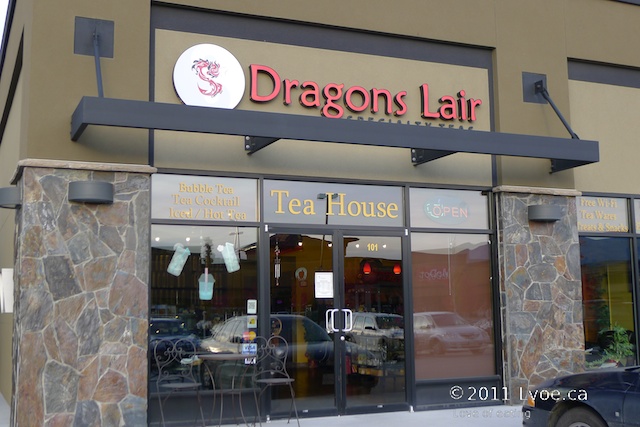 **UPDATE 2013: Dragon's Lair is now an online tea business. You can still find them seasonally at the Westbank and Peachland summer markets.**
I make a quick stop for tea before heading out of Kelowna. I noticed this place when I was here eating at Suko Thai a while back. I read that they had bubble tea and made a mental note to stop in the next time I was in Westbank.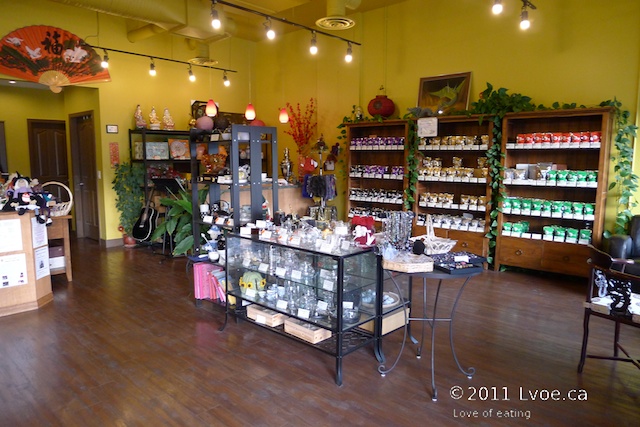 Dragon's Lair Specialty Teas is a specialty tea shop that sells loose teas and tea-time accessories. The aroma of the loose teas is sweet and permeate the entire store. Among the teas, there is also quite a selection of gift items. It's not summer anymore, so logically you'd think I would want a hot pot o' tea to warm up. Nah, I'm too curious about what they have for bubble tea.
Piña Colada Bubble Tea with Pineapple Jelly ($5.20)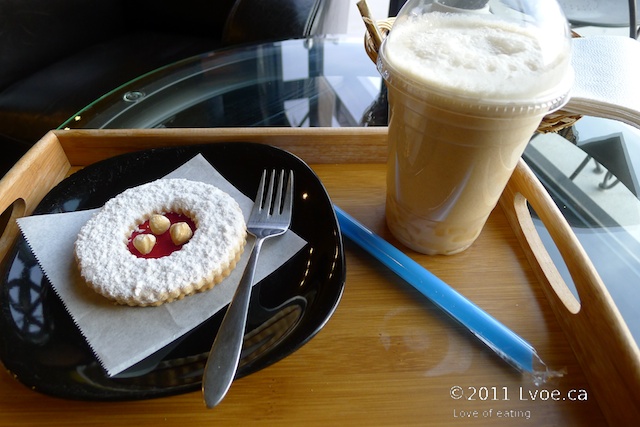 I am ridiculously thirsty at this point in the day. I'm glad the drink isn't too sweet. It has more of a pineapple flavour than the coconut flavour. It's not bad, but I think Dragon's Lair is more of a hot tea type of place.
Hazelnut cookie ($1.99)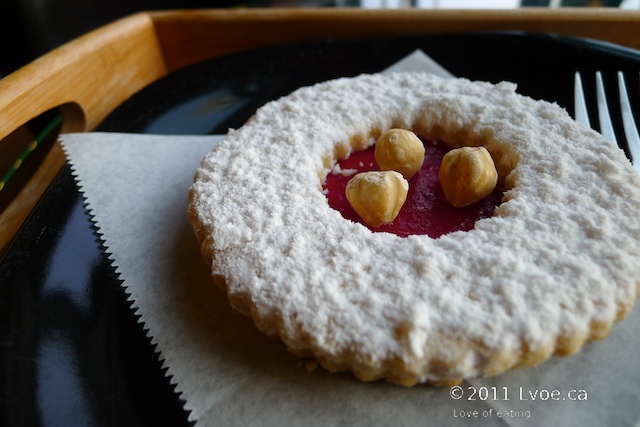 It's a shortbread-ish sandwich cookie with a snowstorm of powdered sugar. This is a difficult cookie to eat; it's a messy sweet snack. I end up taking the rest of my snack to go as I need to hit the road.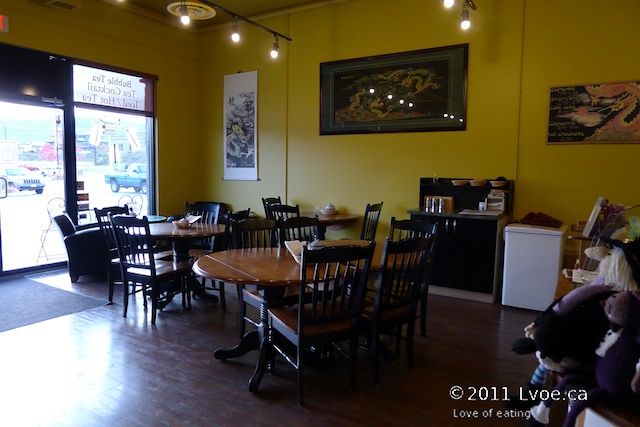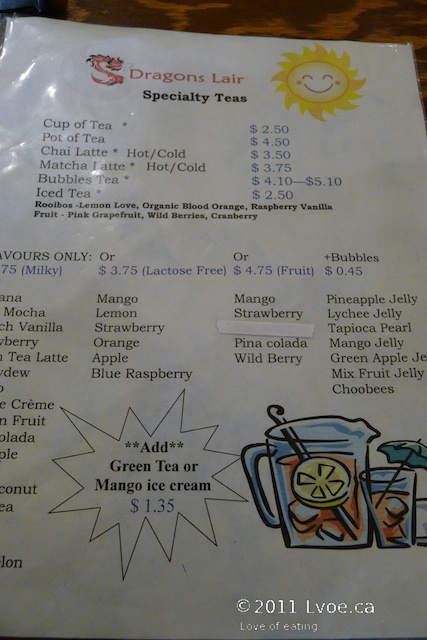 The space is airy and service is friendly and conversational. Dragon's Lair only serves drinks and sweet snacks, so if you're looking for lunch you'll have to go to Suko Thai or Kelly O'Bryans next door.

Location
Dragon's Lair Specialty Teas
101 - 3466 Carrington Road
Westbank
,
BC
V4T 3C1
Canada