Indian Aroma - Kamloops, BC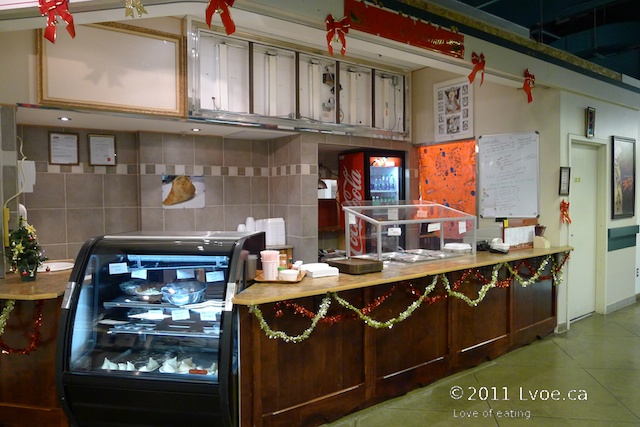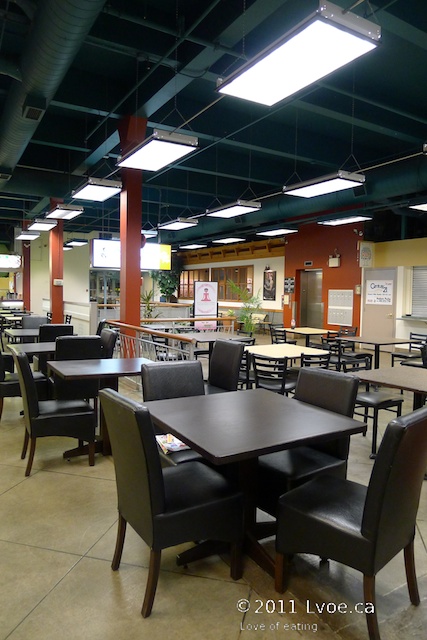 Doesn't the workload leading up to the end of the year seem like it quadruples?
I have enough time tonight to deek into Indian Aroma for a little dinner. You can't see Indian Aroma from the street, because it's a food kiosk inside a building on Victoria Street. I have never been in this food court before. Most of the food outlets in here are closed for the night, but Indian Aroma is still open for business.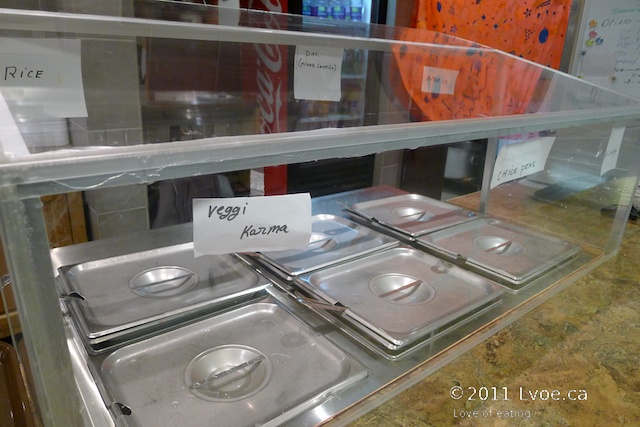 The exterior looks little bare bones, doesn't it? I'm not sure how long Indian Aroma has been open in here, perhaps they are still in the midst of making the space their own. I suspect the empty overhead menu boards are left over from the previous food court tenant. No matter, let's get some samosas!
Vegetarian Samosa (2 for 3.99)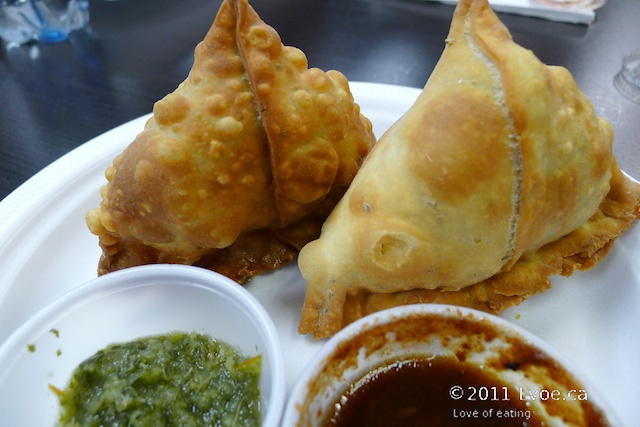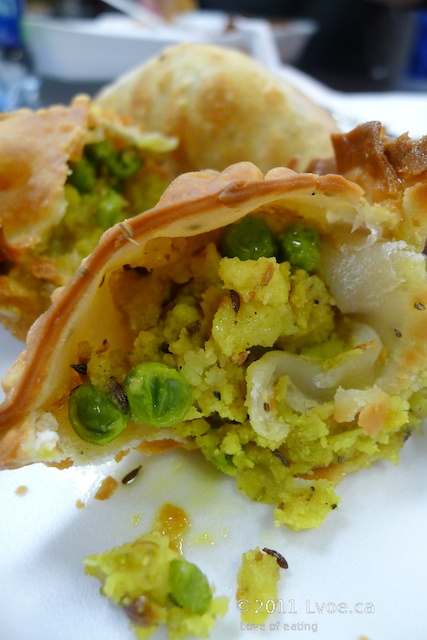 I caught word of Indian Aroma's fried-triangles a few months ago when I saw A.L. Smithey clutching one. You'll find the samosas waiting in the display case, and the lovely lady behind the counter will toss them into the fryer at the time of order. Chubby pockets of peas, potatoes and spices. It is served with the obligatory mint and tamarind chutneys. Samosa. It's all I came for, but I have DL in tow with me, so that means a mandatory butter chicken order.
Butter Chicken, Rice and Naan ($7.00)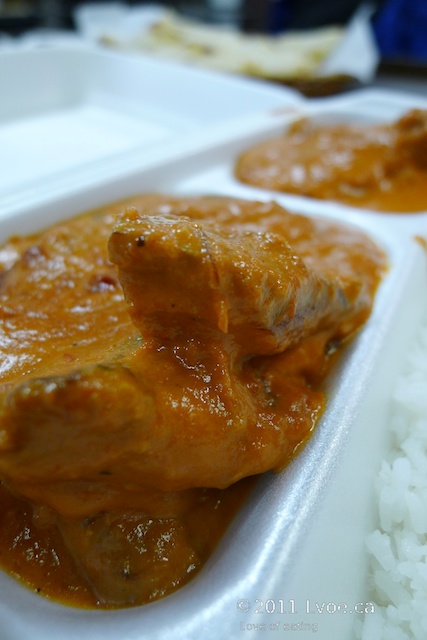 The naan is quite oily tonight. It is thinner bread, and not as "poufy" as other naan around town. I can sense the firmness of the chicken chunks, as I mix the butter chicken around with the plastic spoon. I just know the meat will not be tender. My mouthful confirms my suspicions. The chicken breast chunks are hard and extremely dry. Although the chicken meat is depleted, the saucy bath in which it swims is so delectable! The base is creamy, tomatoey and smooth with mild seasoning. If the meat was tender this would've been such a great dish. Perhaps I'll give it another go on another day.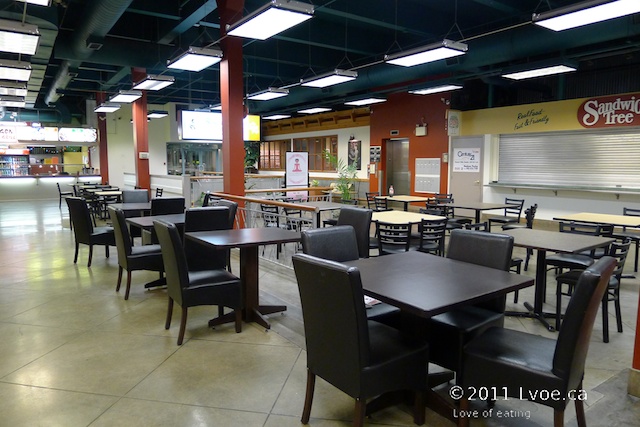 The eating area is bright with fluorescent lights and the space is roomy. I imagine Indian Aroma specializes in take-away orders, as our dine-in meal is still served in a take-out container. Their menu looks like a full service restaurant menu, but I didn't order off that menu tonight, I just made my selection from what they had on display. Indian Aroma also has lunch combinations and daily specials written on their white boards too. Have you tried their menu dishes?
Location
Indian Aroma
101B - 340 Victoria Street
(Food Court)
Kamloops
,
BC
V2C 2A5
Canada