CHUM'S Restaurant - Cache Creek, BC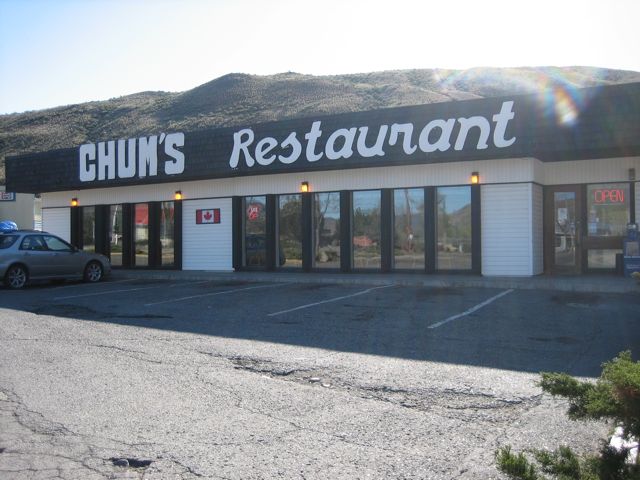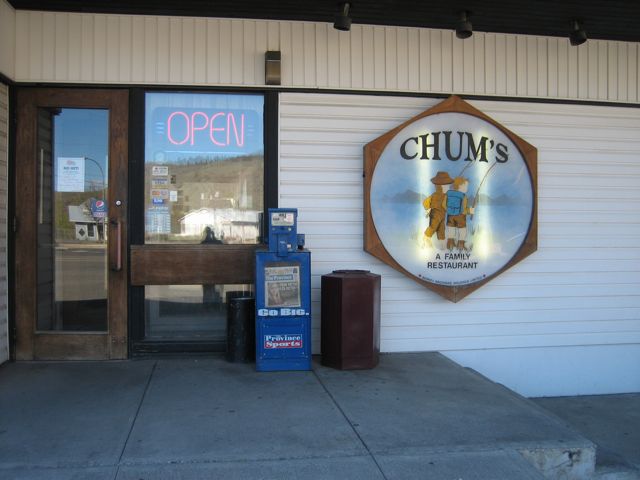 We drive by Chum's Family Restaurant quite a bit and notice that it seems to be busy during the breakfast hours. Chum's has been a DDE to me for quiet some time. It's located right at the junction of highway 1 and highway 97c (the turn off to go to the 'Loop.)
The place is actually very large. This restaurant has a huge floor space but I doubt it's ever used entirely. There is a large section of tables that was closed off when we went for brekkie, and I suspect they don't open it up ever. I can't imagine the restaurant ever being so busy they would need to open every table up. But I could be wrong.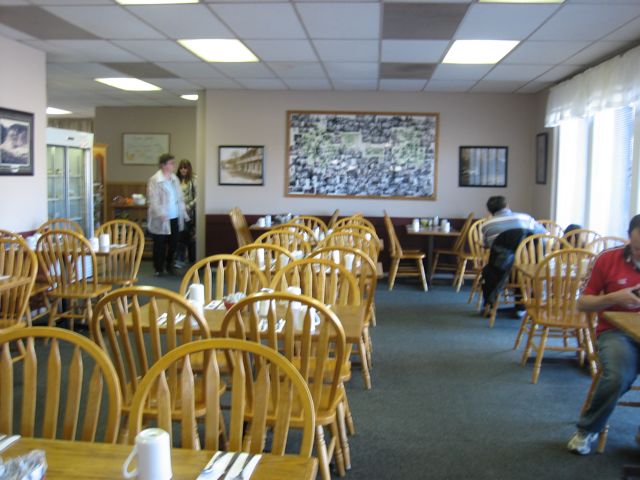 There wasn't a whole lot to choose from on the breakfast menu. I ended up having the morning white board special. Normally when we eat out for blogging purposes, it is an unwritten rule that no one orders the same thing. But we made an exception this time as the most promising breakfast choice was the morning white board special.

The ubiquitous dessert display case.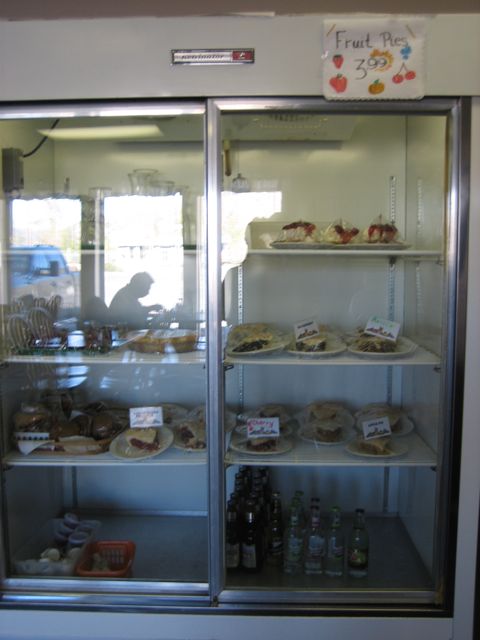 Y'know whenever I see these fridge cases, they give me heebeejeebees. Why do they still exist? There are quite a few out there. Random pieces of saran wrapped desserts and miscellaneous items; sometimes the bottom shelf will store extra coffee creamers and items meant for kitchen use. Bizarre. I still see them in franchaised diners like Dennys.
Dear Diner-style Restaurants,
Plastic wrap around your desserts does not make them look appetizing. Stop it.
Sincerely,
LVOE
The daily special came with coffee or juice. We had coffee and grapefruit juice.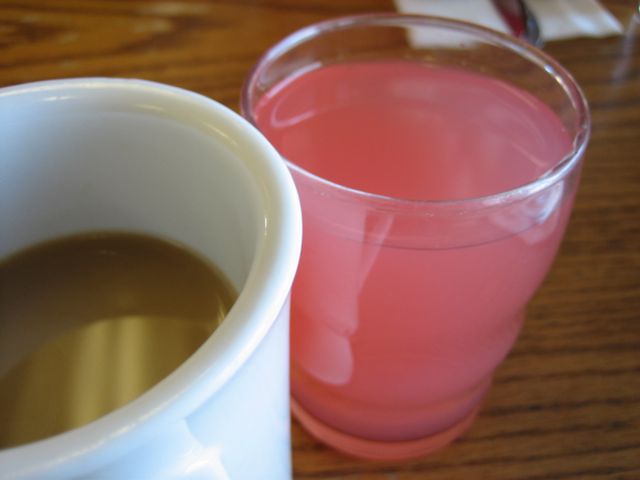 Toast. It was warm and generously margarined. I wish breakfast places would splurge and use real butter...butter tastes so much better.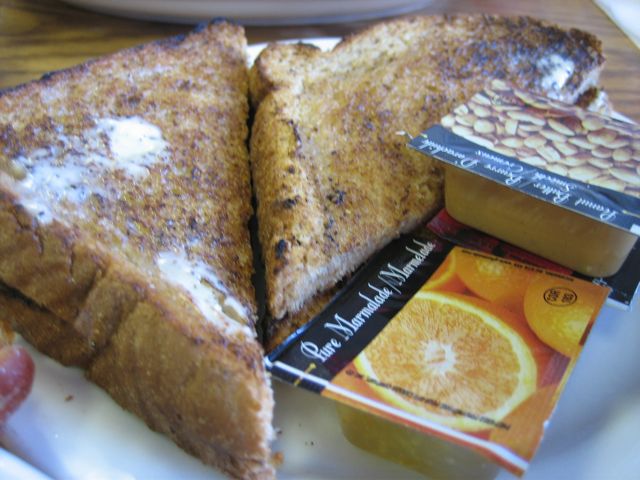 The special consisted of the above items and 2 eggs, 3 strips of bacon, 2 sausages, and hashbrowns. ($9.99)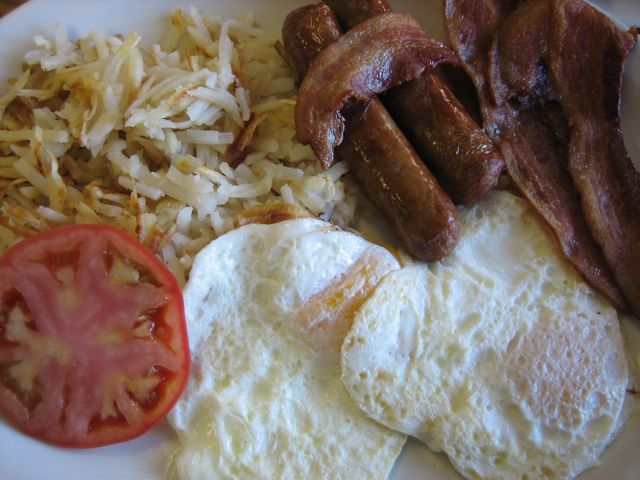 The bacon was satisfyingly crispy. I ordered my eggs over medium, but they came out over easy. Which is fine, as I always order my eggs in such a way that it gives the cook an easy out if he/she can't sense when the egg yolks are at a medium consistency. When asked how I want my eggs, I will always make it clear to the server, "IF POSSIBLE, over medium, but if that's NOT possible, just make them over easy." I do this to make it easier on everybody. I'd rather have my yolks runny than solid. Sausages were standard and the potatoes could have been a bit more browned.
The following is what my eating partner had to say about CHUMS, the comment about the jam kills me!
Blog within a Blog
"Dullsville. A paradigmatic tedium of a conventional forenoon fare.
The name makes me want to avoid. It reminds me of fish guts.
Good selection of jam packets with the toast.
They have a buffet room.
No pancakes on the menu, wtf! The one day I feel like pancakes, and they don't have 'em."
If you happen to be coming through the junction and have the morning hungries that can not wait....then it could be a decent place to get some early morning grub. The service was friendly and relatively fast. But if you can wait until Kamloops or even Ashcroft you may want to.

Location
Chum's Restaurant
1108 Trans Canada Highway
Cache Creek
,
BC
V0K 1H0
Canada